Happening monthly at Miami's Superblue Gallery, which The New York Times calls "Trippy, Meditative, Gorgeous" is a sound healing experience curated by local yogi and sound practitioner Michelle Berlin.
Michelle has been working in wellness for 17 years. She has curated sound and meditation experiences privately, in corporate settings and events spaces and galleries such as Superblue.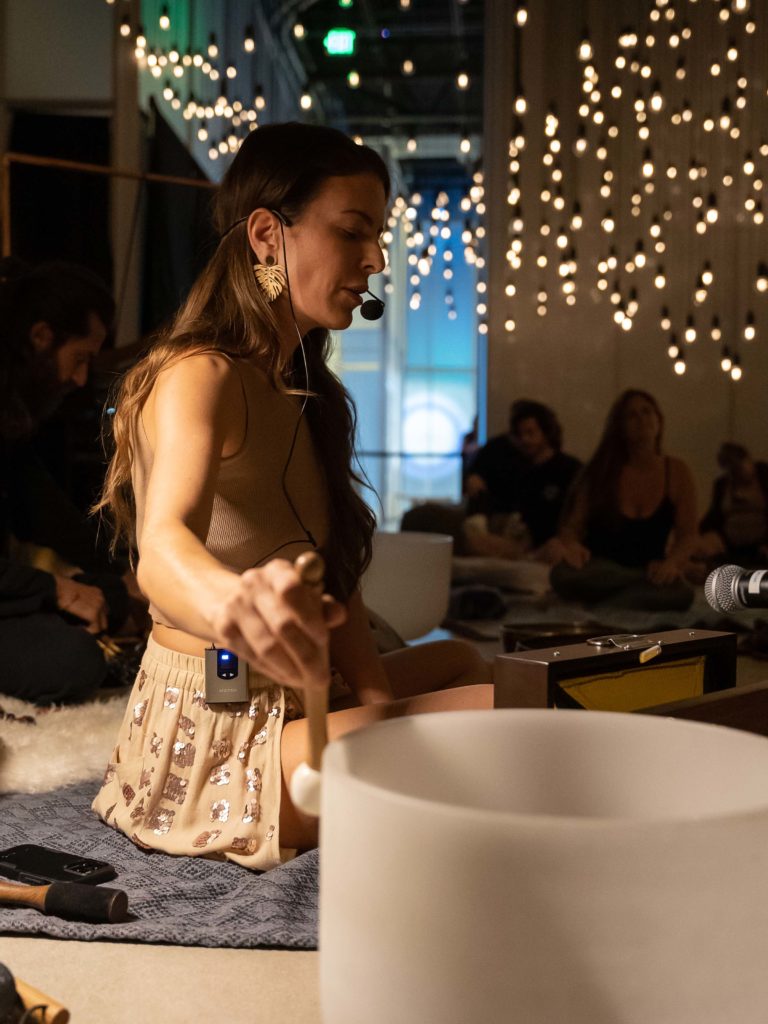 The sound healing session will be held under Pulse Topology, a stunning immersive artwork by renowned Mexican-Canadian artist Rafael Lozano-Hemmer, available for public viewing until August 2023 at Superblue Miami.
Pulse Topology is an immersive biometric artwork consisting of 3,000 suspended light bulbs, each of which glimmers to the heartbeat of different participants. As visitors traverse a series of crests and valleys of pulsing lights at Superblue, sensors detect and record new heartbeats, which replace the oldest ones, creating a memento mori in which the trace of individual heartbeats gains poetic strength as a powerful choir of human connection.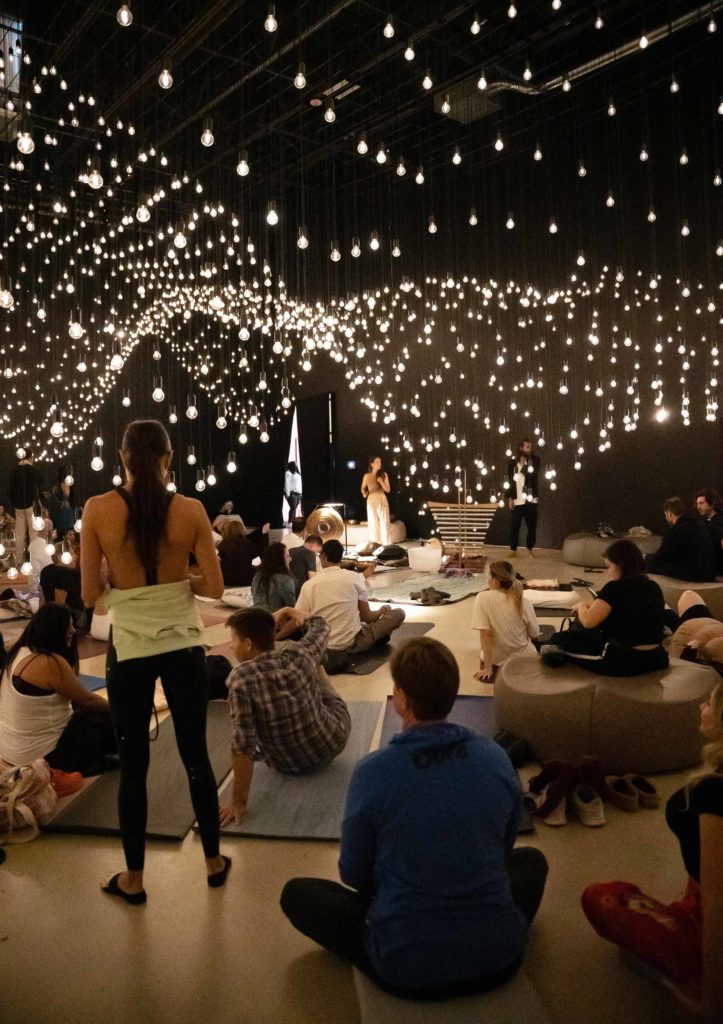 Sound healing can help quiet the mind for meditation while empowering positive cognitive change. By applying the use of bowls, drones, gongs, chimes, and vocals, we can put the energetic body in a state of balance and harmony which will, in turn, enhance the resonant frequency of the emotional, mental and physical body. The more the body can relax through the rejuvenating and restorative qualities of sound, the more it will then be able to access the parasympathetic nervous system where healing can take place.
The next event will be held on Feb 9 from 7-8:30 p.m. in collaboration with singer and songwriter Jazel Dotel. For more information and tickets, visit the Eventbrite page.