Whether Atlanta is the Capital of the South or not, what's indisputable is that Georgia's capital has an extraordinary food scene. As is often the case with cities that embrace a vast amount of cultures from around the world, great traditional dishes and exciting new creations tend to follow. With a metropolitan population of over six million and home to the world's busiest airport, ATL has received gastronomic contributions from Europe, South America, and Asia for years, making for a wonderfully varied cuisine. Alongside classic Southern tastes and flavors, Atlanta's a hotbed of vibrant restaurants and creative chefs. 
How to travel to Atlanta from Miami
With 134 flights per week (around 19 per day) from Miami to Atlanta, the two-hour flight up to Georgia is ideal for a weekend city break.
For those who prefer to drive, it's a 9-hour jaunt up the i-75. While this is a much longer travel time, it does present more opportunities for those with more time on their hands to break up the trip and stop off on the way at interesting destinations. 
Things to do in Atlanta's Hot Neighborhoods
Old Fourth Ward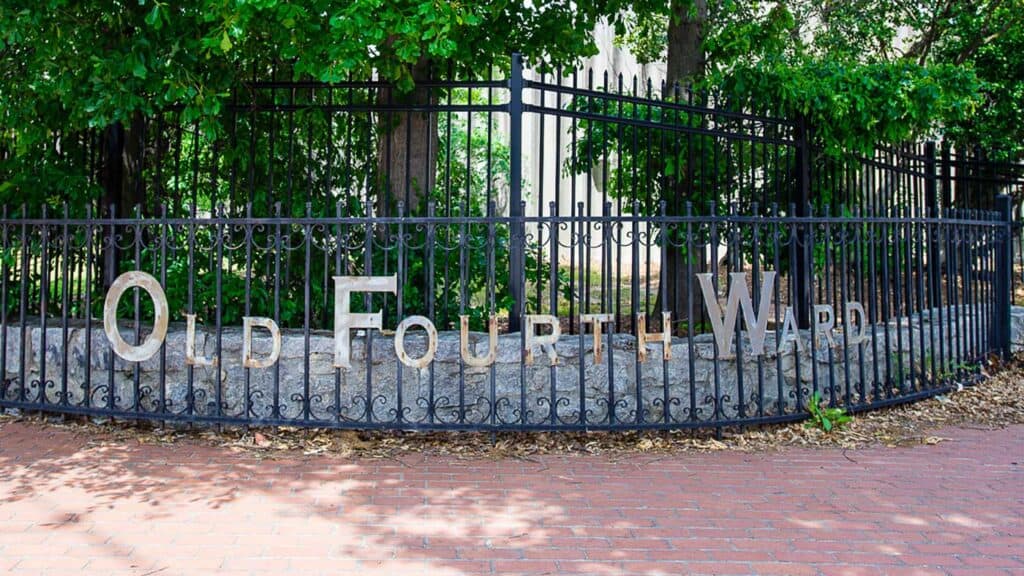 A historic district that saw a decline in its fortunes during the 1950s and 60s before gentrification from the 1980s onwards, the O4W is now one of the cooler neighborhoods in Atlanta. Famous for being the birthplace of Dr. Martin Luther King Jr and home to some unique street art, it now boasts a number of the city's finest eating spots. Look out for Neopolitan pizza joint Ammazza, neighborhood deli Noni's and the forward-thinking Staplehouse. 
Decatur
Just outside of the city limits, this charming district is home to an elegant downtown and a growing list of exciting restaurants. With a number of breweries in the area too, there's a burgeoning craft beer scene. Check out the cocktails and Caribbean BBQ at S.O.S Tiki Bar, Peruvian meats at Las Brasas and Kimball House for an awesome oyster selection. 
Inman Park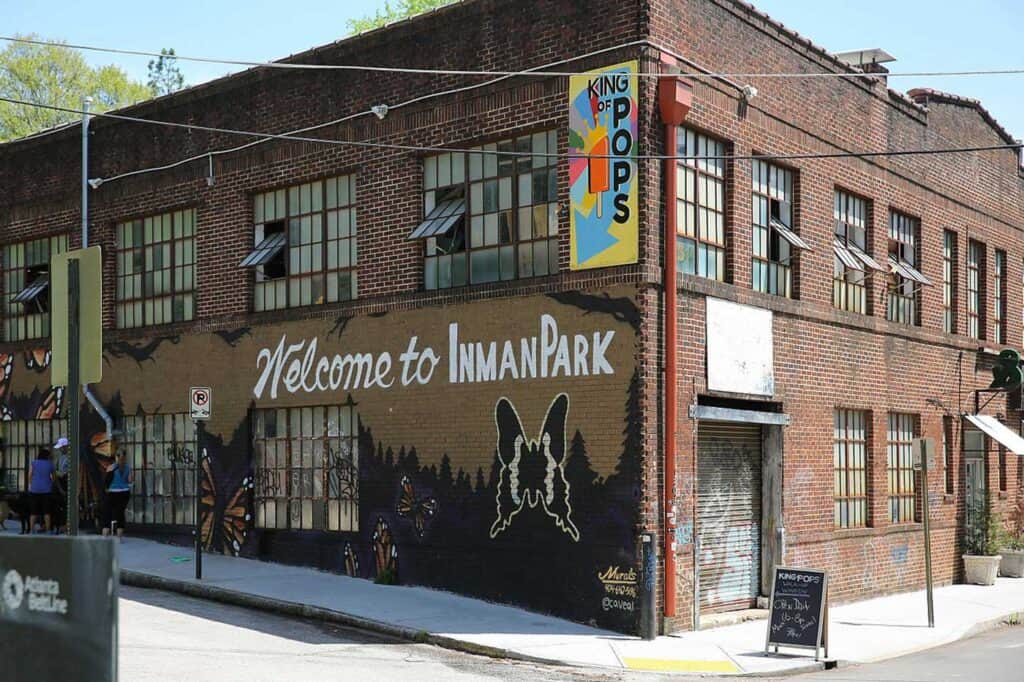 Like many historic neighborhoods that have been bitten by the hipster gentrification bug (and I don't say that as a bad thing), there's now a vast array of dining and drinking options in Inman Park catering for every taste. To go alongside the area's beautiful old Victorian houses and its colorful streets, visitors can now find mouth-watering burgers at local favorite One Eared Stag, quirky Hungarian crepes at Julianna's, and some of ATL's finest pasta at BoccaLupo.
Buford Highway
Ok, so this one technically isn't a neighborhood but the variety of great food on offer along this four-lane stretch of highway is undeniable. North-East of Atlanta from roughly Brookhaven to Duluth, it's one of the city's most ethnically diverse areas and features a host of lively restaurants on either side of the highway. Hit up Sokongdong Tofu House for great Korean BBQ, Mamak for zesty Malaysian cuisine, and Bismillah Café for some delicious Bangladeshi treats. And of course, if you're making food at home then the famous Buford Highway Farmers Market is the only place you'll ever need.
Where to Eat in Atlanta
Staplehouse
Good vibes emanate from Staplehouse on Edgewood Avenue in the Old Fourth Ward. Located only a few blocks from the church where Martin Luther King Jr began preaching, all the post-tax profits from Staplehouse go to The Giving Kitchen, a not-for-profit charity that provides aid to Atlanta service workers. 
Lead by chef Ryan Smith, the restaurant is a homely place with a focus on local ingredients and immaculate preparation. For the full experience, go for one of Smith's 10-12 course tasting menus. And if it's available, don't miss the guinea hen – blackened, crispy, and simmered in wine stock.
Miller Union
Lying across the street from the colorful Westside Cultural Arts Center in the city's Westside, Miller Union has become a staple of premium dining in Atlanta over the last decade. Opened in 2009, executive chef Steven Satterfield's farm-to-table Southern-inspired cooking has garnered awards and has become noted for the quality of its vegetarian dishes. 
The restaurant is set in an airy warehouse with plenty of natural light from the big skylight while the menu has a focus on seasonal produce. If you make the visit, be sure to try the farm egg baked in celery cream with grilled bread. The extensive wine list is exceptional too.
Bacchanalia
If you feel like pushing the boat out, then the fine dining of Bacchanalia on Ellsworth Industrial Boulevard in Westside could be just the ticket. An institution in Atlanta for over 20 years and led by a local gastronomic queen and head chef Anne Quatrano, Bacchanalia isn't cheap but its food is outstanding.
Beautifully prepared and celebrated for its four-course tasting menu, the restaurant even has its own market store and café next door – Star Provisions. But there's only one way to kick off the tasting menu and that's with the famous crab fritter. Filled with tender crab meat and accompanied by sliced avocado and fresh citrus, it's a perfect starter.
Busy Bee Café 
Fine dining is great, but it would be absurd to come to Atlanta and not try some proper Southern soul food. And where better to do that than the legendary Busy Bee Café on M.L.K Drive in Vine City. Opened in 1947, it's been serving up fried chicken for over 70 years and Luther King himself apparently dined here. 
While you'll always be able to get a classic 'meat and three' here, check out the daily vegetable specials. If you find yourself downtown, there's now a Busy Bee there too.
Sushi Hayakawa
Sliced and diced by chef Art Hayakawa's delicate knife skills, the sushi found at Sushi Hayakawa on the Buford Highway is some of ATL's finest. You may have to wait a little for the food as Hayakawa is the only one who handles the fish, but the wait is totally worth it. Sourcing its produce from Tokyo's famous Tsukiji Fish Market, the 14-course Honkaku Omakase meal is essential for a complete experience here. 
Best Time to Visit Atlanta
The summer months can get notoriously hot and humid so for a more bearable warm temperature and fewer crowds, try to visit in the shoulder seasons of spring or fall.