The largest city on Colorado's Western Slope, Grand Junction is a vibrant town that's perfectly situated for exploring the stunning surrounding area. From verdant wine country to soaring mountains, the landscapes of Colorado and nearby Utah are blessed with a glorious variety of scenery. There's plenty to dive into in Grand Junction too, with Main Street snaking and twisting its way through the middle of town, flanked by a host of lively bars, bistros and restaurants. So, whatever the season and wherever you're located, there's plenty of reasons to discover this picturesque slice of the West.
How to Get to Grand Junction, CO from Miami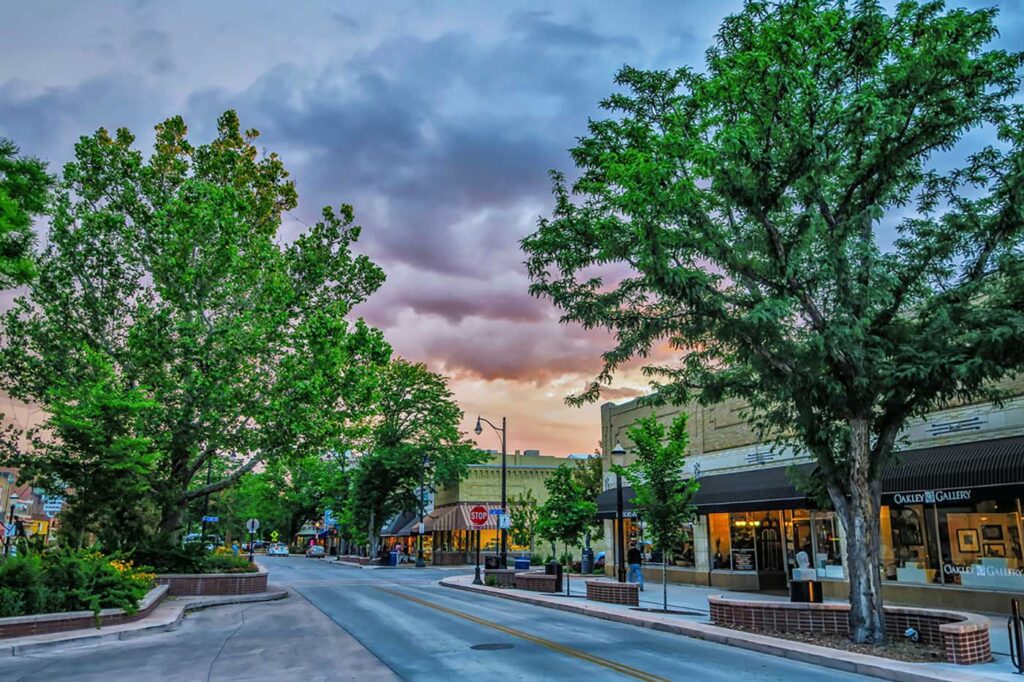 There are 55 non-stop flights per week from Miami to Denver (averaging 7 per day) with a flight time of around 4 hours 10 minutes. There are then plenty of connecting options from Denver to Grand Junction, for the hour-long flight across the Rocky Mountains. You can also fly into Grand Junction from Miami with a layover (or two) along the way. Driving from Denver to Grand Junction is somewhat longer, taking just under 4 hours on average.
And for those who really enjoy driving, it's a 33-hour jaunt from Miami to Grand Junction, covering a distance of 2,300 miles.
What's Near Grand Junction, CO?
Arches National Park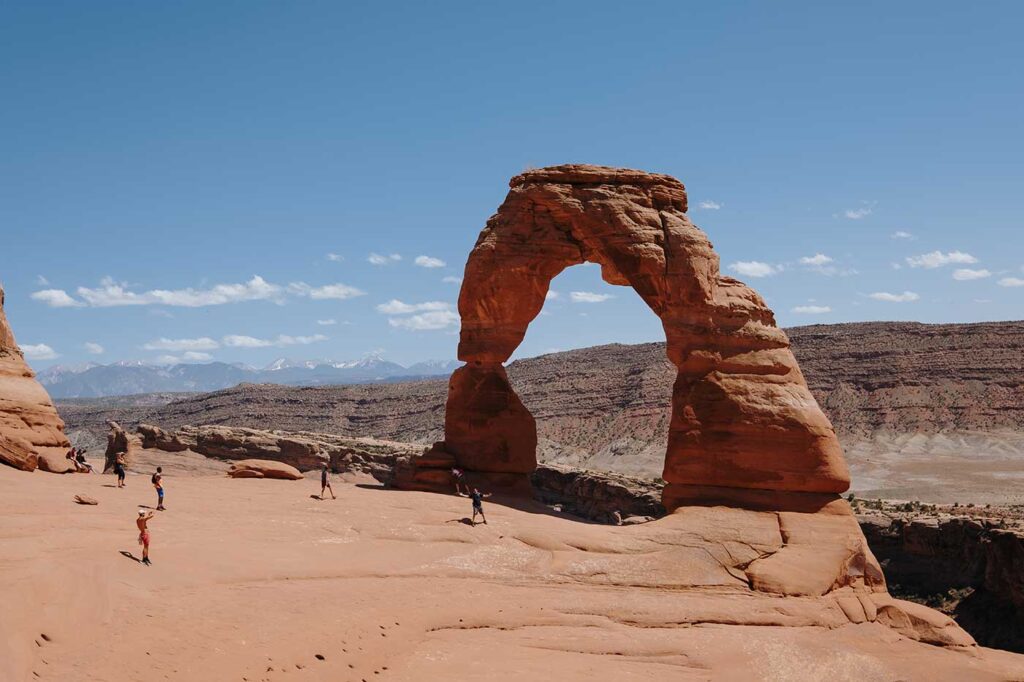 Less than two hours' drive from Grand Junction, Arches National Park in Utah is a dramatic red-rock wonderland that few places on earth can compare to. Covering 76,000 acres and containing over 2000 natural sandstone arches, it's a stunning landscape filled with balanced rocks and soaring pinnacles. Whether you're there to hike, camp or stargaze, make sure not to miss the iconic Delicate Arch, especially at sunset.
Black Canyon of the Gunnison National Forest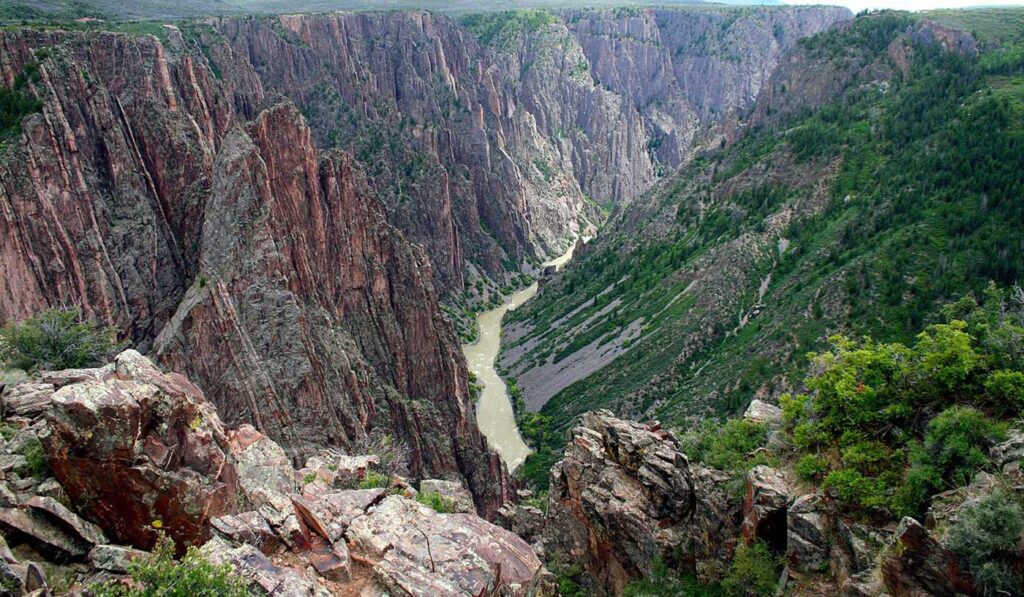 Staying in Colorado this time, the Black Canyon of the Gunnison National Forest is a majestic gorge located 1.5 hours south of Grand Junction. Getting its name thanks to parts of the gorge that are so steep, they only receive around 33 minutes of sunlight per day. While you're there, don't miss the 1,800-ft rock spires at Pulpit Rock and the panoramic views from High Point. Also, look to the skies and see if you can spot golden eagles and peregrine falcons.
Powderhorn Mountain Resort
With skiing, sledding, snow tubing, snowboarding and snowmobiling available, Powderhorn Mountain Resort is full of winter activities and less than an hour away from Grand Junction. Sitting on the side of the Grand Mesa—the world's largest flattop mountain—the climate around Powderhorn produces powder dry snow that's perfect for winter sports. The site also offers wonderful views over 1,600 acres of Colorado mountain terrain.
Colorado Wine Country
Something a little more leisurely but no less essential, the Grand Valley wine country is home to 27 wineries and vineyards. The micro-climate here receives sunlight for almost 300 days a year, perfect for producing grapes with intense flavors and beautiful balance. Just west of Grand Junction, the wineries are easy to reach and are also a wonderful area to cycle during the summer. If you're here in winter, then there's the tasting rooms of downtown Grand Junction to sample. Carlson Vineyards and Shira's Winery and Wine Bar are both great spots to try Colorado's finest.
Where to Eat in Grand Junction, CO
626 on Rood
A stylish fine dining restaurant just north of Main St, 626 on Rood also doubles up as a superb wine bar, making for an essential Grand Junction experience. Led by head chef Theo Otte since 2006, the cuisine is modern American while the menu is seasonal with locally sourced produce.
When paired with right wine, the impeccably crafted cuisine is some of Colorado's finest. For an indulgent twist on an American classic, check out the Wagyu Bacon Cheeseburger.
626 Rood Ave, Grand Junction, CO 8150; 626onrood.com
Bin 707 Foodbar
Located on North St in downtown Grand Junction, Bin 707 Foodbar serves up contemporary American cooking with a focus on the freshest, locally sourced regional ingredients. Opened in 2009 and named after a Cabernet vintage of that year, it's led by executive chef Josh Niernberg who's passionate about Colorado cuisine and builds his menus based on the local produce that's available.
The Colorado Lamb with charred tomato and horseradish is a succulent favorite while there's a host of local and international wines to pair with it. Also, don't miss the extensive whiskey list featuring single malts from Colorado, bourbons from Kentucky and blended rice whiskeys from Japan.
225 N 5th St, #105, Grand Junction, CO 81501; bin707.com
Café Sol
Prepared from scratch and using the freshest local ingredients, Café Sol is a great spot on Main St to enjoy lunch in the summer. Owned and run by Nick and Avery Santos, their focus is to provide a healthy dining option while working with farmers around the region to source their produce.
Open every day from 8 am, just find a seat on the outdoor patio and order one of their fresh salads or paninis. They're also excellent at catering for vegetarian, vegan, gluten-free, and nut-free customers.
420 Main St, Grand Junction, CO 81501; cafesolgj.com
Suehiro
A staple of Japanese cuisine on Main St since 1986, Suehiro is chic, stylish, and a Grand Junction institution. Led by Sumiko Boyd since 1989, the restaurant offers a wide range of fresh sushi alongside other classic Japanese dishes including teriyaki noodles and tempura.
To complete the experience, order a glass or bottle of one of the many sakes on offer. For something a little different, check out the sparkling or hot sakes.
541 Main St, Grand Junction, CO 81501; suehirosushigrandjunction.com
Ale House
Home to more than 400 breweries and with the 4th most breweries per capita in the US, it would be foolish to talk about Colorado without talking about craft beer. And if you're in Grand Junction then the Ale House on North 12th St is the place to go.
They have a huge amount of great beers on tap, ranging from pale ales, stouts, and sours to porters and wheat beers. And if you're hungry, the hearty food menu contains everything from Fish & Chips to Colorado Elk Burger.
2531 N 12th St, Grand Junction, CO 81501; alehousegj.com
When to Visit Grand Junction, CO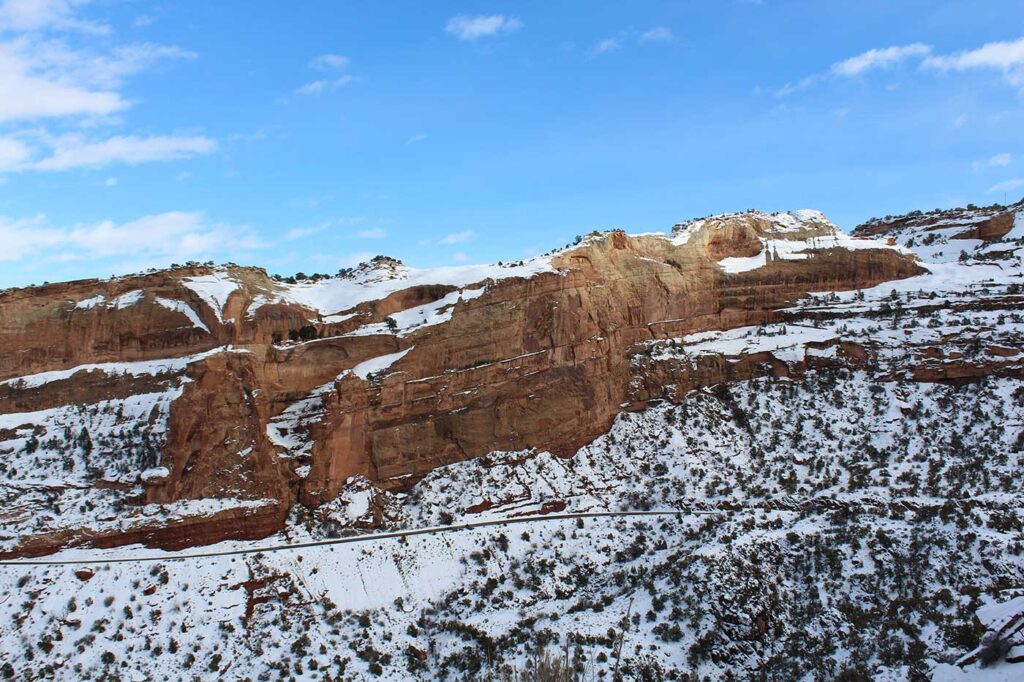 Depending on the time of year, Colorado offers something for every traveler. Ultimately, the thing to know is that this isn't a place to hang around by the pool. It's all about getting outdoors.
So, if you're visiting Grand Junction in the summer then wine country will be in full bloom but if you're heading over in winter then the white slopes of Powderhorn will be waiting. Just make sure you pack appropriately!