During the Age of Discovery, the Portuguese were the world's premier explorers, with pioneering voyages to distant lands such as Brazil and India. 500 years on from Vasco da Gama's expeditions, it's Portugal's turn to be explored. And with a picturesque coastline, mouthwatering traditional gastronomy, and elegant cities to discover, there's never been a better time to travel to Portugal.
Can We Travel to Portugal Now?
While there has been a recent spike in cases related to Lisbon, generally Portugal has fared much better than many other of its contemporaries in southern Europe, especially when compared to its neighbor Spain. With less than 1500 deaths at the time of writing, Portugal's response to COVID-19 has been strong and is looking forward to welcoming visitors this summer.
Unfortunately, the USA is not on the EU's "safe list" of countries due to its ongoing struggles containing Covid-19. Although visitors from America are not able to travel to Portugal right now, this stance will be reviewed every two weeks so there's plenty of hope that travel to Portugal from the States will resume before the summer is out.
Travel to Portugal Post-COVID
TAP Air Portugal is Portugal's national carrier and flies non-stop to the country's biggest airport–Lisbon–from six US cities, including Miami. There are regular non-stop flights from Boston, Chicago (O'Hare), Miami, New York (JFK and Newark), San Francisco, and Washington, D.C. (Dulles).
American Airlines offers a daily direct flight from Philadelphia to Lisbon between March and October. There are also plenty of options to connect via other large European airports, such as London Heathrow, Madrid Barajas and Paris Charles de Gaulle.
Where to Go in Portugal
Lisbon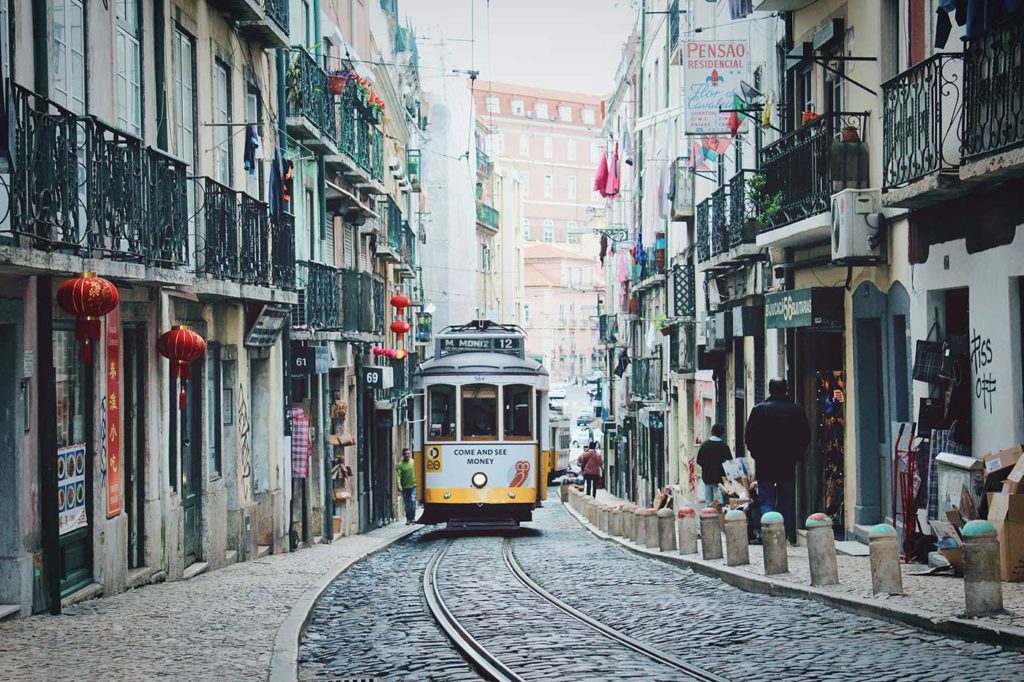 Also known as 'the city of seven hills', the Portuguese capital is a picture-postcard cocktail of stylish architecture, vibrant bar culture and cobblestoned streets. Lisbon is Europe's second-oldest capital and the charming district of Alfama contains some of the city's most enchanting buildings.
Rolling around town since 1901, Lisbon's iconic yellow trams are an irresistible way to see the city, with none more so than the famous 28E tram. So hop on to one of these vintage elétricos and take a tour of Lisbon from this inimitable mode of local heritage.
Porto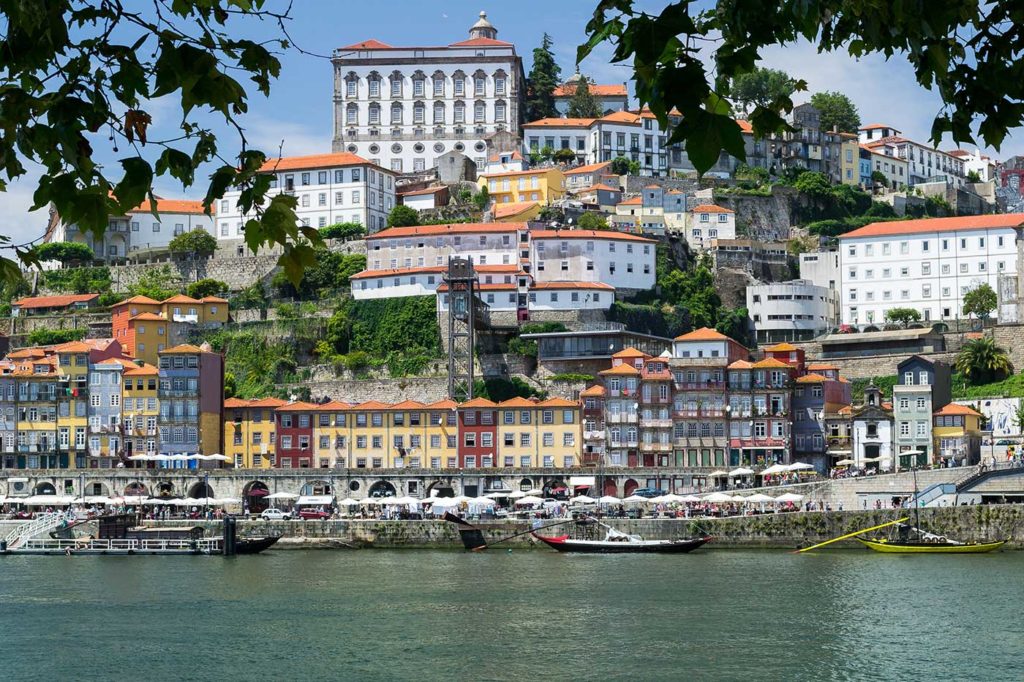 Portugal's second city is undergoing something of a rejuvenation at the moment, as one of Europe's hottest weekend break destinations. Set snugly against the banks of the River Douro, Porto's old-world charm is reflected in its narrow streets, steep slopes, and the ornate Igreja de São Francisco church.
Designated a UNESCO World Heritage Site in 1996, the historic riverside quarter of Ribeira is an enthralling web of medieval backstreets and lively café terraces. With the shadow of the imposing Dom Luis I bridge behind it, Ribeira is a romantic spot for watching the world go by with a glass of local port.
Algarve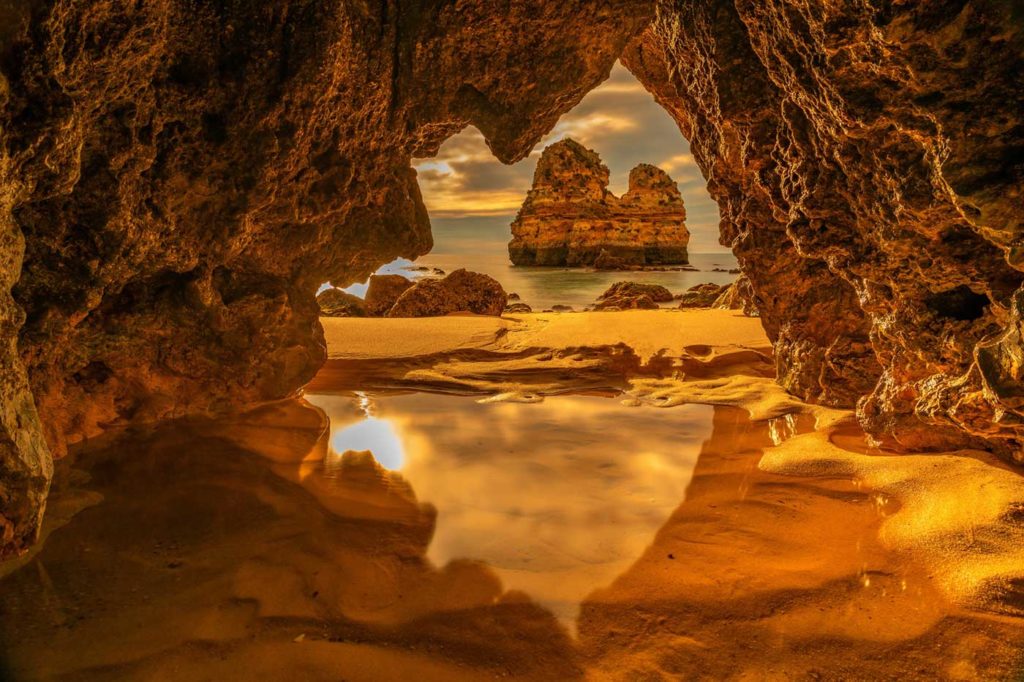 Blessed with great weather, shimmering beaches, majestic cliffs and mysterious caves, The Algarve is Portugal's popular southernmost region. Arguably the country's most important tourist region, it's easy to see why visitors flock there every year.
With the colorful town of Faro at its heart, it's the coast that the tourists come for and the rugged Atlantic waters make it a paradise for surfers too. Head to the stunning cliffs of Cabo de São Vicente for some spectacular Portuguese scenery.
Coimbra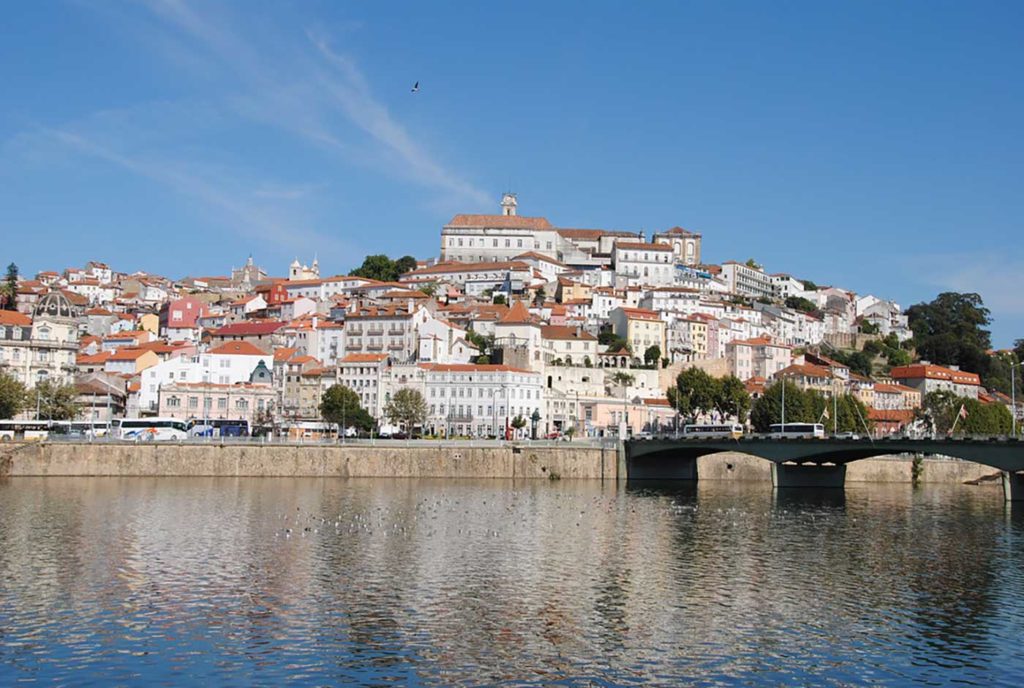 Along the banks of the Mondego River lies Coimbra, Portugal's medieval capital for over a century. Established in 1290, the University of Coimbra is the oldest academic institution in the Portuguese-speaking world.
Spend an afternoon walking through its mysterious cobbled lanes before dropping into an intimate neighborhood bar in the evening to hear the haunting laments of traditional fado singers. Often accompanied just by a guitar, fado is a beautiful but mournful style of Portuguese music sung along the themes of love and loss.
What to Eat in Portugal
Bacalhau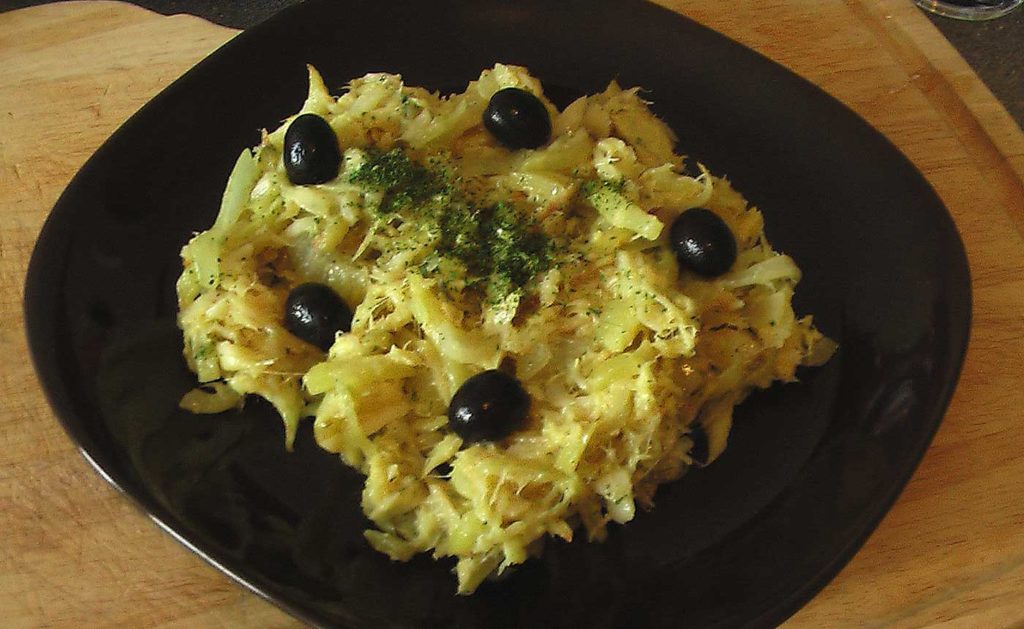 Nicknamed 'the faithful friend', Bacalhau is a dried and salted cod that's been a staple in Portugal for over 500 years. Since there are so many ways to prepare it, perhaps its versatility explains its enduring popularity. A beloved local delicacy that many prefer to fresh cod, the drying process adds some texture to the delicate flesh and turns up the mild taste.
Where to find it: From bacalhau a Bras to bacalhau con natas, the seemingly endless varieties can be found all over the country so sit back and pick your poison.
Bifana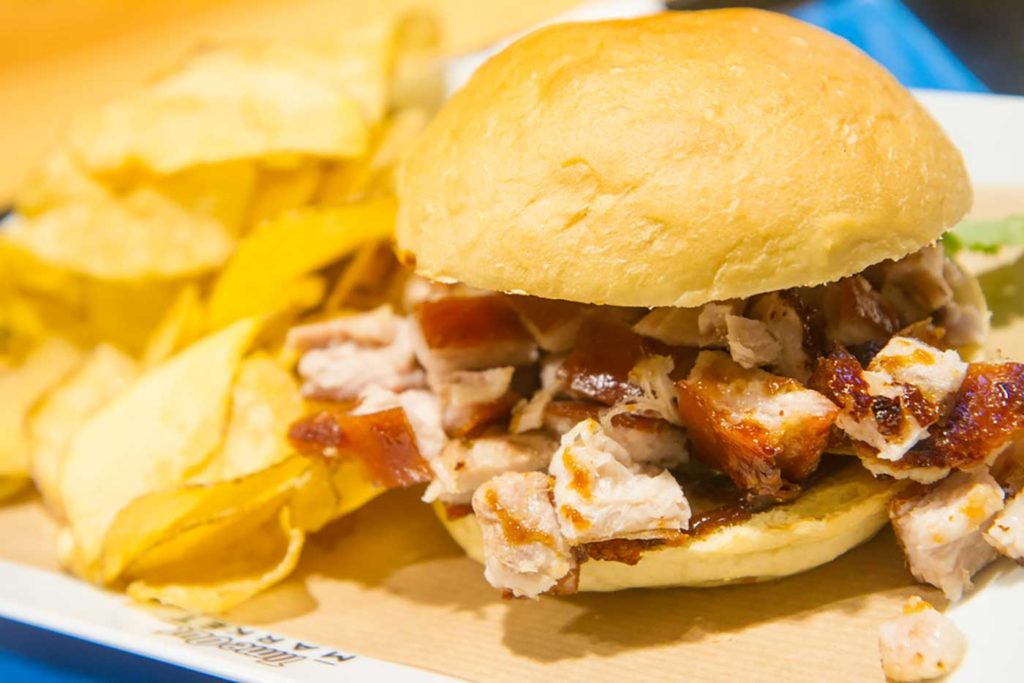 This classic pork sandwich is a staple of late-night snacking after a few drinks, but it can be eaten at any time of day. Usually consisting of a pork steak seasoned with garlic and spices in a light but crusty bread roll, it's a greasy indulgence but you can't travel to Portugal and leave without trying it.
Where to find it: Hugely popular in Porto, head to the legendary Conga where they've been churning out bifanas since 1976.
Caldo Verde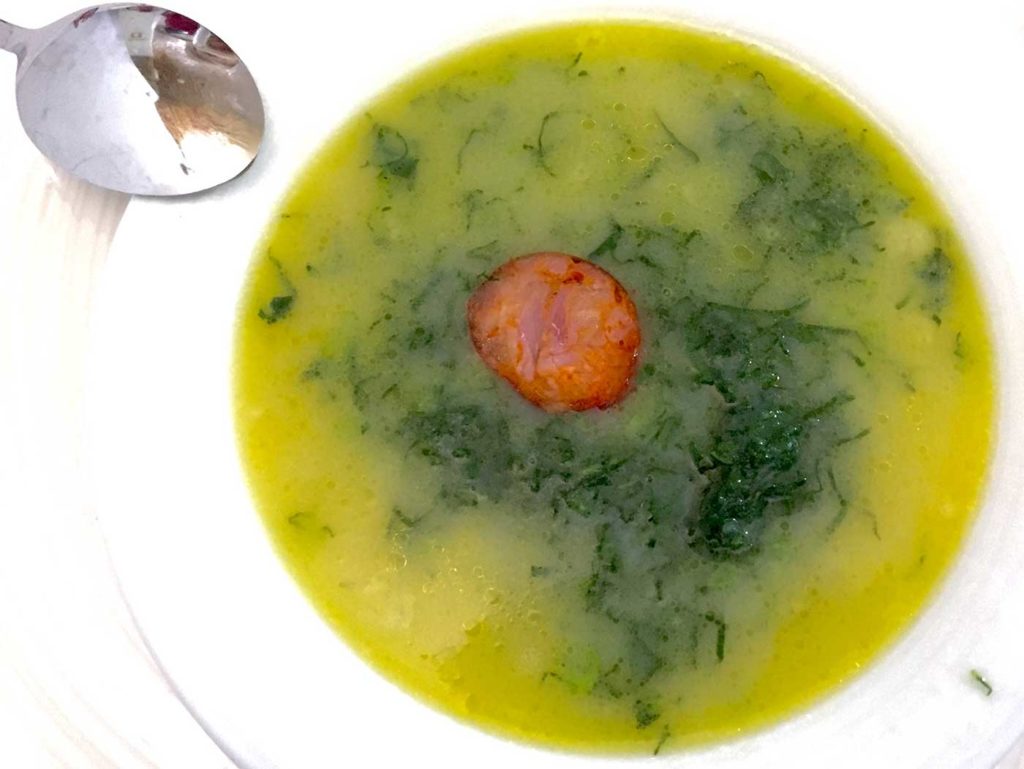 Made with potatoes, collard greens, sliced chouriço or linguiça (smoked Portuguese sausage) and olive oil, Caldo Verde is a soup that's most commonly enjoyed on special occasions and holidays. Traditionally, it goes with grilled sardines and bread and is often served as an appetizer or as a light course for a late supper.
Where to find it: Caldo Verde is found all over Portugal though it originated in the northern Minho Province.
Codiza à Portuguesa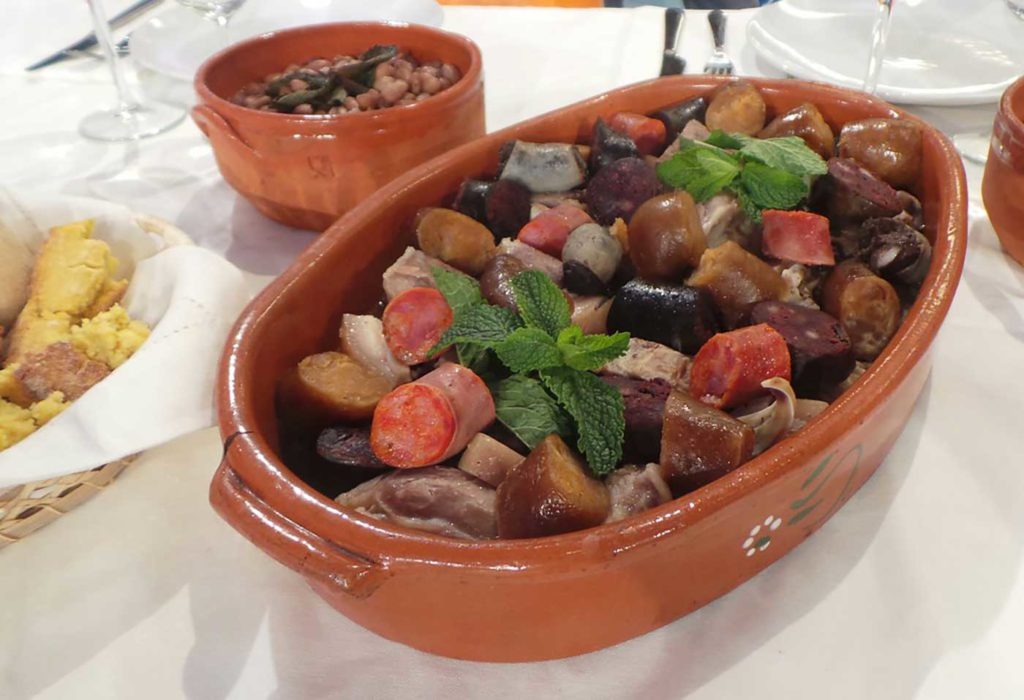 Considered part of Portugal's heritage, Codiza à Portuguesa is a traditional stew made using a variety of vegetables, meats and smoked sausages. Since this is a rustic peasant dish created back in the days when they used any ingredient that was available, expect to see unusual cuts of meat such as pig ear and beef shin. If you find yourself in Portugal in winter, this hearty family favorite is guaranteed to warm you up.
Where to find it: Variations exist all over the country although it's said to have originated in the Beira region of north-central Portugal.
Pasteis de Nata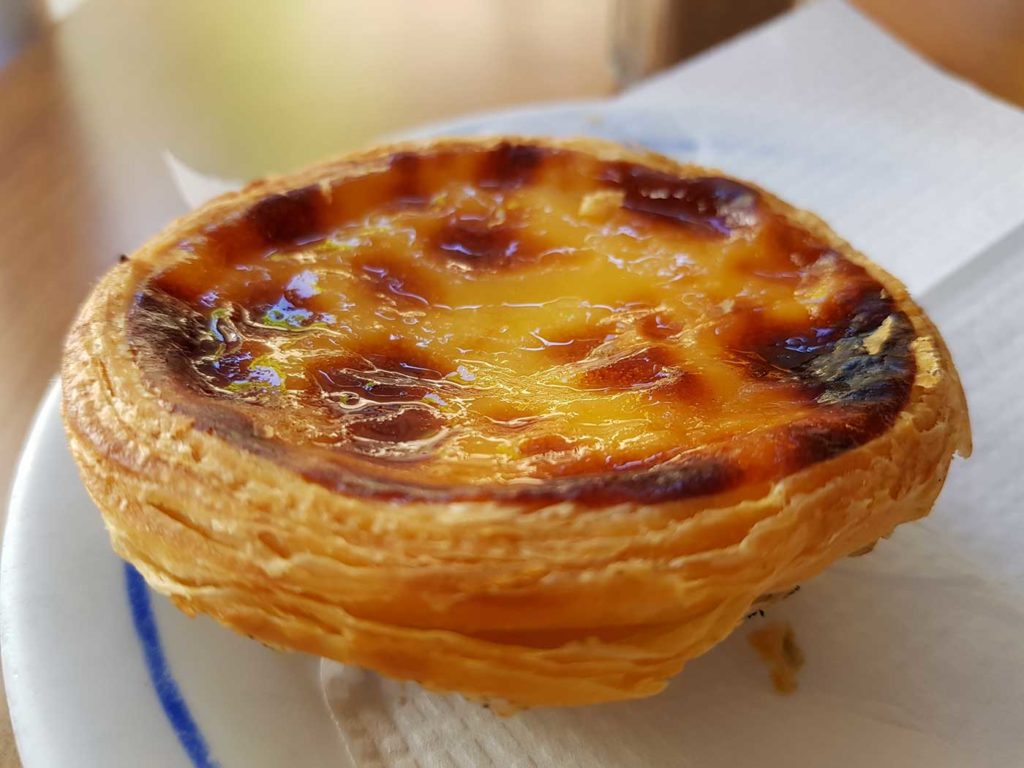 This small egg custard tart is easily Portugal's most famous pastry. Made from puff pastry, crammed with a yellow custard and whisked with egg yolks, sugar, cream and a dash of lemon, they're then baked until golden. Sweet and rich, they're a slice of heaven that are best eaten warm.
Where to find it: Found across the country but the celebrated Pastéis de Belém bakery in Lisbon is the place to try them when you're in the capital.
Make the Most of Your Time
While not blessed with any world-famous tourist attractions like some of its neighbors in western Europe, that could be a good thing. Explore Portugal's splendid coast and historic cities without jostling for room alongside crowds of sightseers. Wander its enigmatic backstreets, take in its ragged scenery, and enjoy its unique cuisine. There's much to discover in this distinct corner of Europe.