With its food such a ubiquitous presence at restaurants in towns and cities around the world, it's tempting to think that we already know Italy. Gastronomy is only part of the Italian story, however. Travel to Italy and dive into over 2000 years of history, landscapes stretching from volcanic peaks to rolling hills and some of the world's most iconic art and architecture.
Can We Travel to Italy This Summer?
Tourism contributes around 13% to Italy's GDP so its leaders are desperate to salvage as much as possible from the remaining summer season. Italy was one of Europe's worst-hit countries in the early stages of the COVID-19 pandemic, with the northern region of Lombardy suffering the most.
Following the nationwide lockdown on March 9, Italy finally opened its borders up to EU, UK and Schengen area countries on June 3. In late May bars, cafes and restaurants were allowed to open and life has since begun returning to normal. Travelers from the US should currently only travel to Italy for essential reasons but there's hope that those guidelines will be eased from July, leaving time to catch the end of an Italian summer.
Travel to Italy Post-COVID
With such a significant chunk of Italy's economy relying on tourism, their airports will welcome visitors with open arms. Rome Fiumicino is the country's busiest airport, with Milan Malpensa not far behind. These two hubs are the most likely entry points for US travellers.
Miami residents are blessed with the option of flying to both airports. Three airlines who fly direct from Miami to the Eternal City are Delta, Alitalia and Air France, while American Airlines have a regular route to Milan. There are also plenty of options to connect via other large European airports, such as London Heathrow, Madrid Barajas and Paris Charles de Gaulle.
Several other US cities also offer flights direct to Rome. These include Atlanta (Delta), Boston (Alitalia, Norwegian, Delta), Chicago (Alitalia, Norwegian, American, United), Los Angeles (Alitalia, Norwegian) and New York (Alitalia, Norwegian, American, Delta, United). Milan is served by Atlanta (Delta) and New York (Alitalia, Emirates, American, Delta, United).
Where to Go in Italy
Rome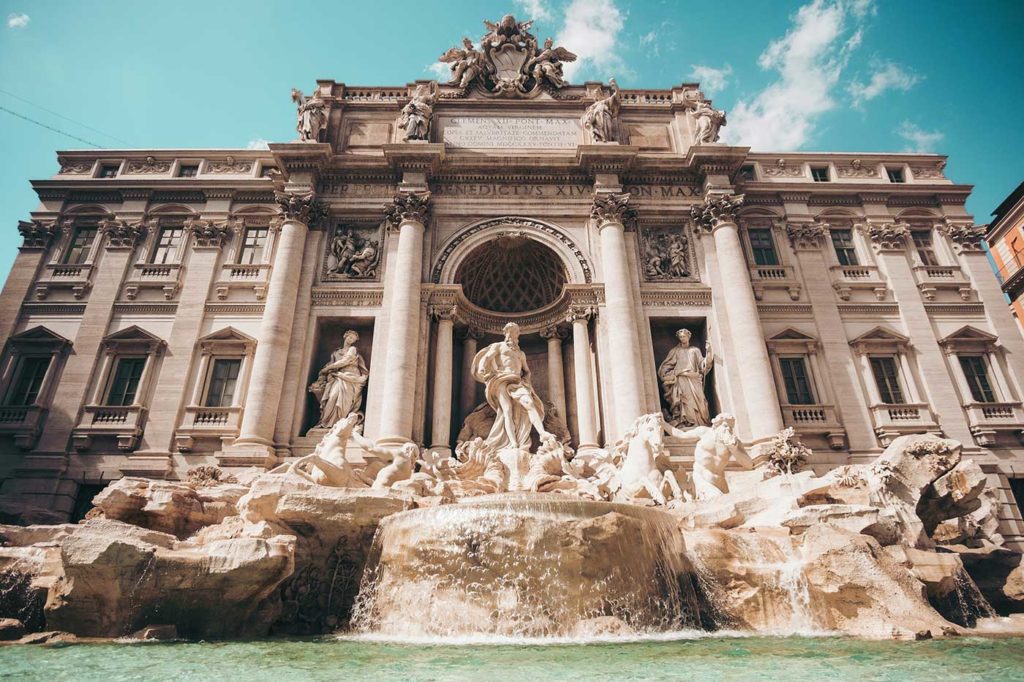 Almost 30 centuries of history mean the Italian capital is practically an open-air museum, so dress comfortably and put your walking shoes on because there's a lot to see. From the majestic Colosseum to the immaculately-preserved Pantheon, the relics of Ancient Rome are scattered across the city and form a unique and beautiful urban environment.
Like most of Italy, café culture is part of daily life in Rome so start your day with a cappuccino and a pastry on a terrazza and watch the world go by. Within its limits, the Eternal City also gives you the chance to visit the smallest state in Europe – Vatican City, center of the Catholic Church and home to St Peter's Square, St Peter's Basilica and the Sistine Chapel.
Naples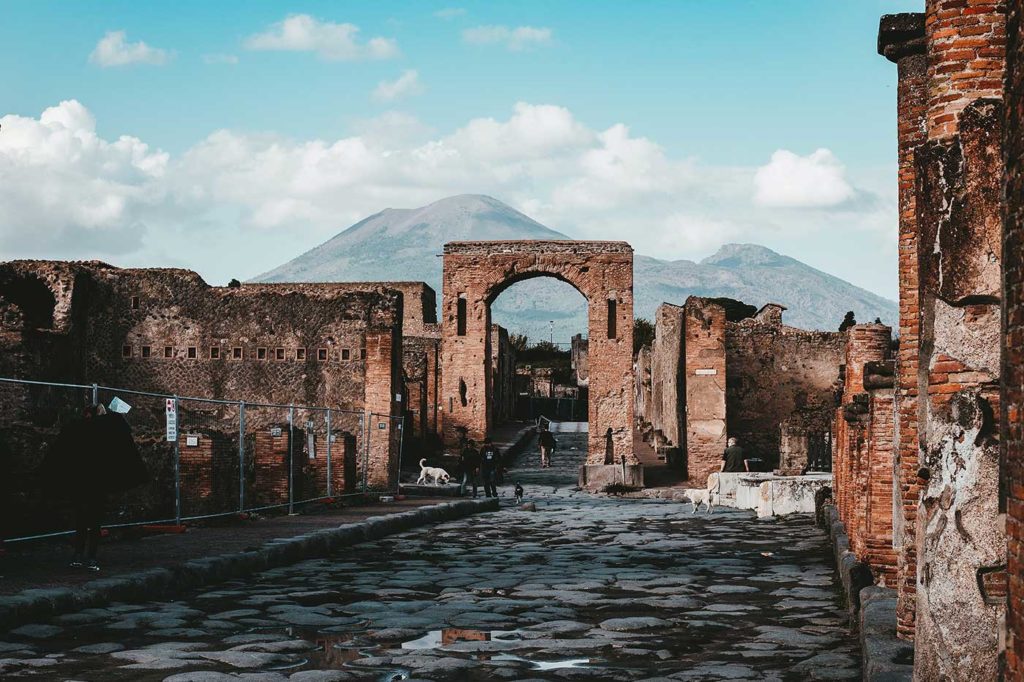 In the imposing shadow of Mount Vesuvius lies Naples, an old port city and Italy's third largest after Rome and Milan. Despite having the largest historic center in Europe, its prime claim to fame is as the home of the pizza. And while there's much more to Neopolitan cuisine than pizza, it would be a crime not to eat it here.
It would also be a foolish to not visit Pompeii, only a 30-minute train or car ride from Naples. Frozen in time following the devastating 79AD eruption of Vesuvius, Pompeii offers a unique snapshot of Roman life almost 2000 years ago and is now of Italy's most famous tourist attractions.
Florence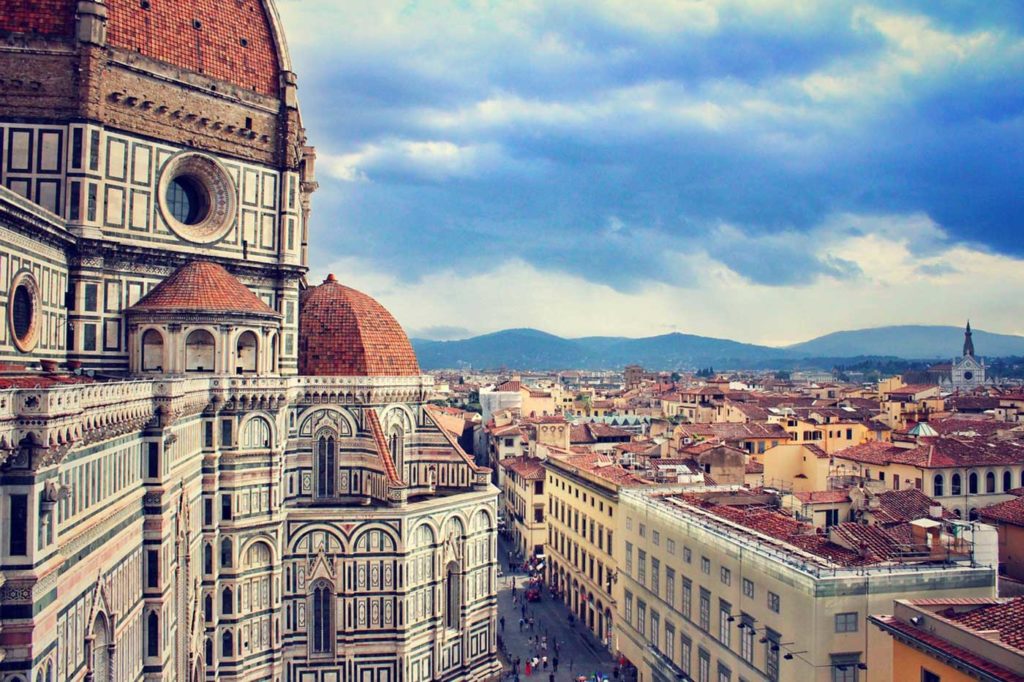 Known as the 'cradle of the Renaissance', Florence's historic center is designated a World Heritage Site by UNESCO and it isn't difficult to see why. Completed in 1436, the grand dome of Florence Cathedral rises sublimely above the city's crooked orange roofs with the rugged Tuscan countryside in the distance.
This is also a city of art. Head over the 600-year-old Ponte Vecchio bridge and to the Uffizi Gallery where you'll find masterpieces by Botticelli, Raphael, Titian and Leonardo da Vinci. A short walk away is the Galleria dell'Accademia, home to Michelangelo's remarkable 1504 sculpture David.
Bologna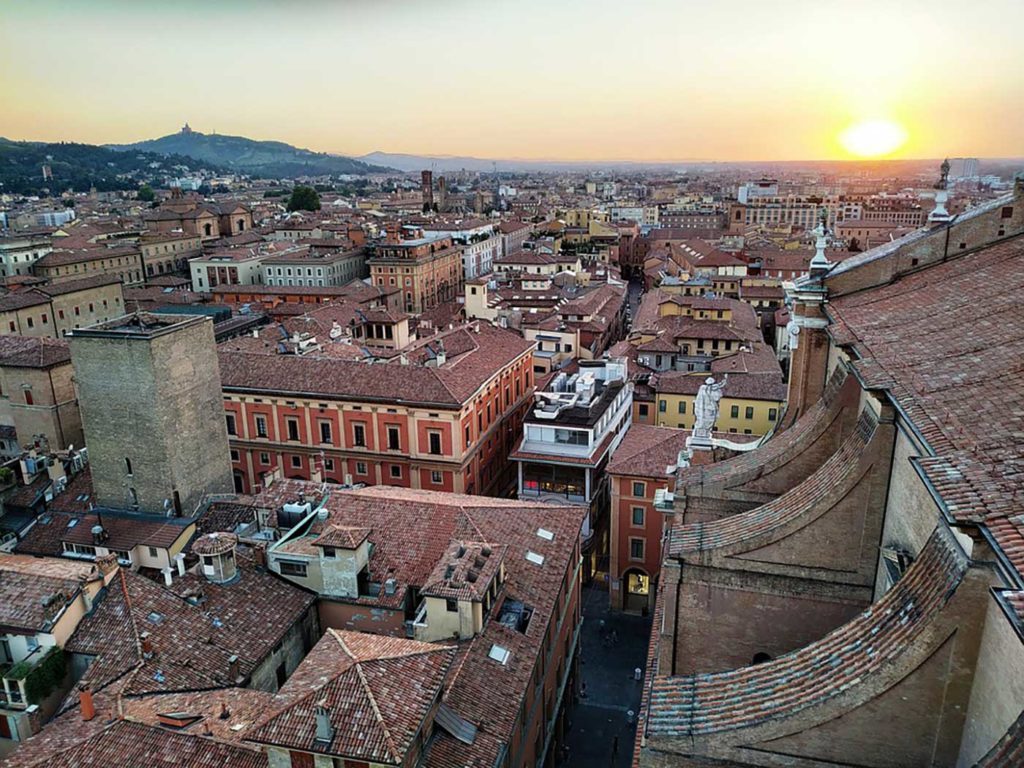 If you're a foodie looking to make the most of your Italian vacation, then make time for Bologna. Arguably Italy's culinary capital, this small city has some stunning medieval architecture, wonderful gastronomy and a vibrant atmosphere without the pervasive tourists of Rome or Venice.
Book a food walking tour with some knowledgeable locals and visit colourful markets, step inside old taverns to drink superb local wine and enjoy artisanal gelato in Bologna's main square.
What to Eat in Italy
Pizza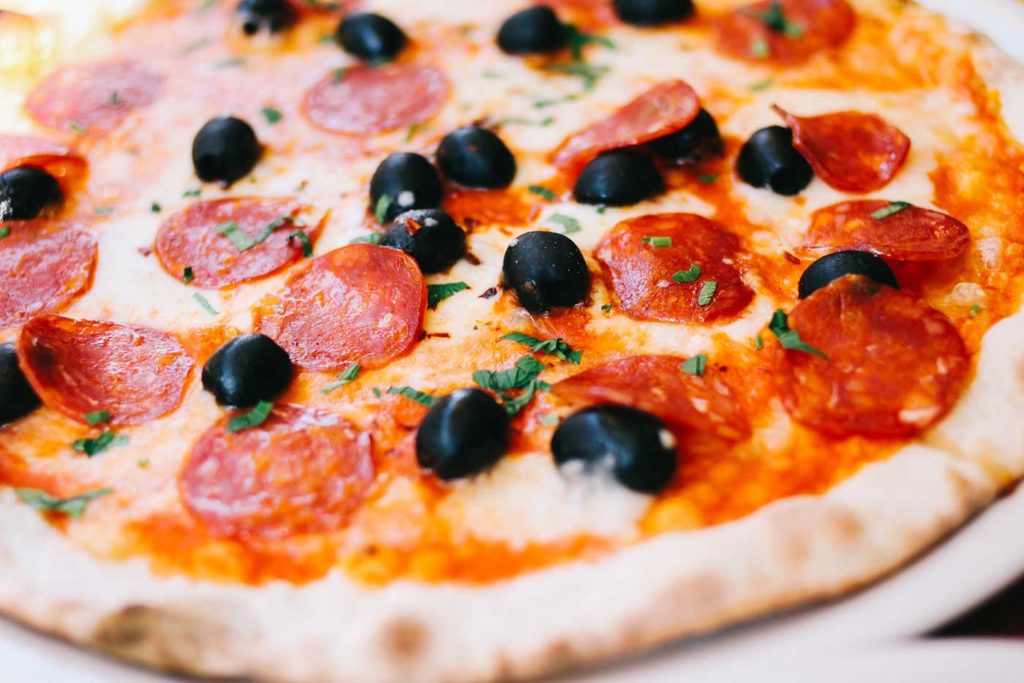 It would be absurd to include Naples in a list of places to visit and then not recommend eating pizza. And Neapolitan pizza is all about the craft and quality of ingredients. There are no garish toppings here, just exceptionally fresh tomatoes, carefully sliced mozzarella, a feathering of basil and extra virgin olive oil.
Where to find it: Head to Naples and order the real thing.
Cacio e pepe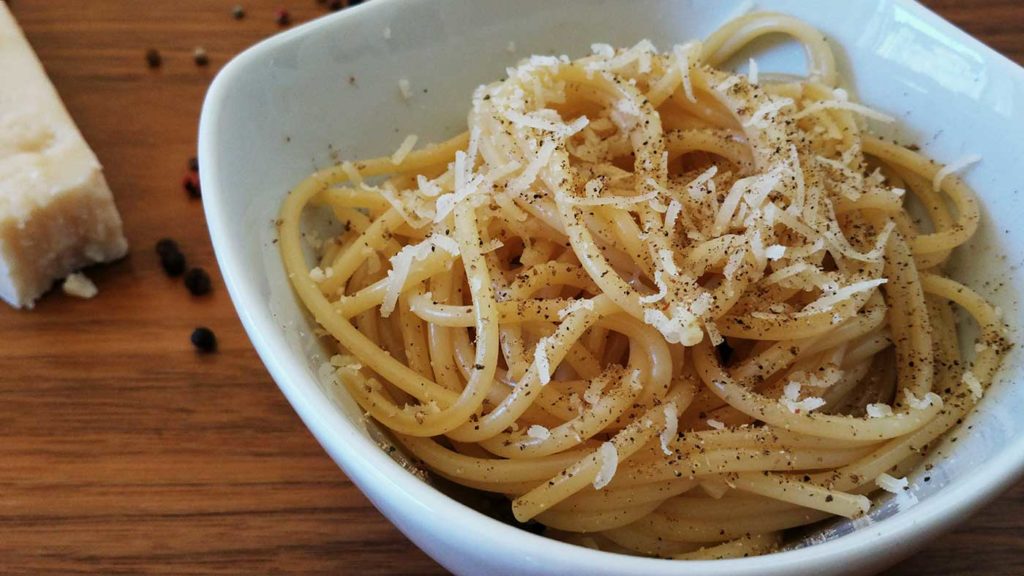 As with a lot of Mediterranean and Italian cooking, less is often more. An old favorite in Rome, cacio e pepe is simple but hugely satisfying. Literally translated in Italian as 'cheese and pepper', it's a fulfilling mix of thick spaghetti, Pecorino cheese and freshly cracked black pepper. While this dish has been crafted around the world to include cream, olive oil and butter, you should be able to find the authentic version in Italy.
Where to find it: There's nowhere better for cacio e pepe than a sun-kissed Roman terrazza at lunch.
Risotto alla Milanese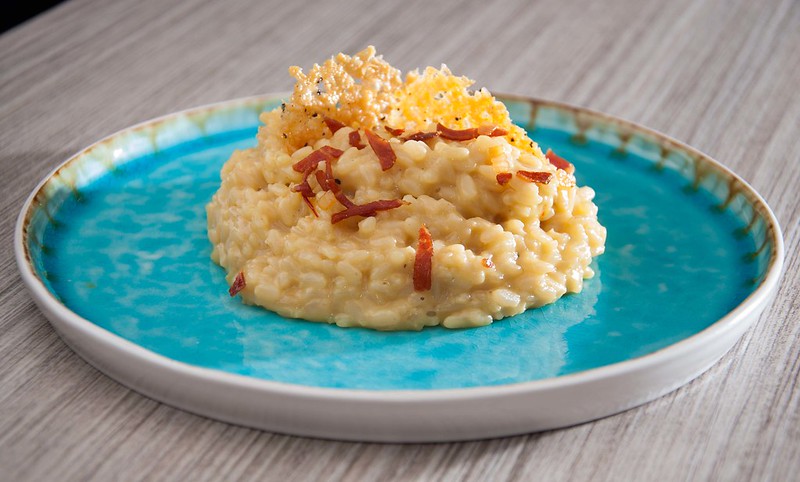 It's easy to assume that pasta is the staple of Italian food up and down the country but in the north of Italy risotto is just as common, if not more so. Just as versatile as pasta too, risotto can be served as an appetizer or a main. The bright golden hue of risotto alla Milanese comes from saffron and lends a richness to this uncomplicated and well-loved northern Italian dish.
Where to find it: As its name suggests, it's a classic in Milan so don't miss the chance to order it at a traditional Milanese trattoria.
Linguine allo scoglio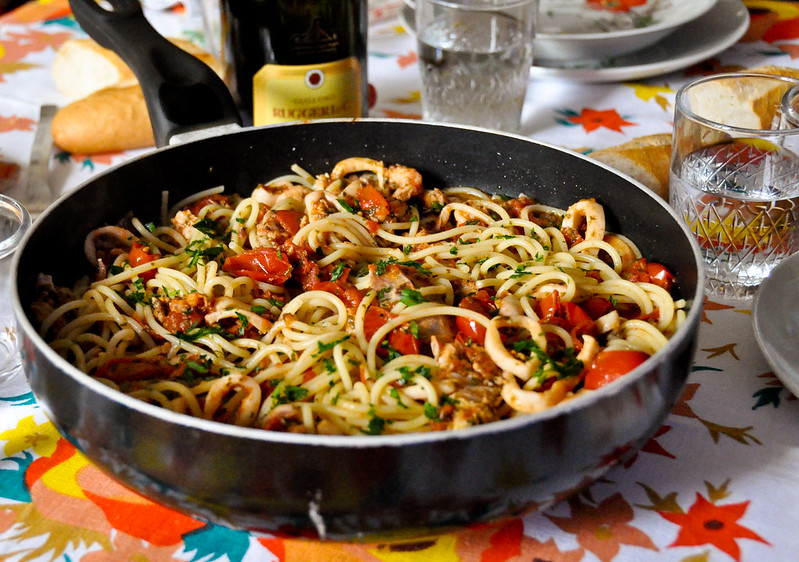 Southern Italy loves its seafood and one of its timeless dishes is linguine allo scoglio. Made with either linguine or spaghetti, the scoglio indicates that the sauce contains a mix of shellfish or seafood that live on or near the rocky coastal bluffs, known as scolios. These are usually mussels, shrimp or clams and the dish is traditionally prepared with white wine and garlic.
Where to find it: Pretty much any coastal trattoria south of Naples
Tiramisu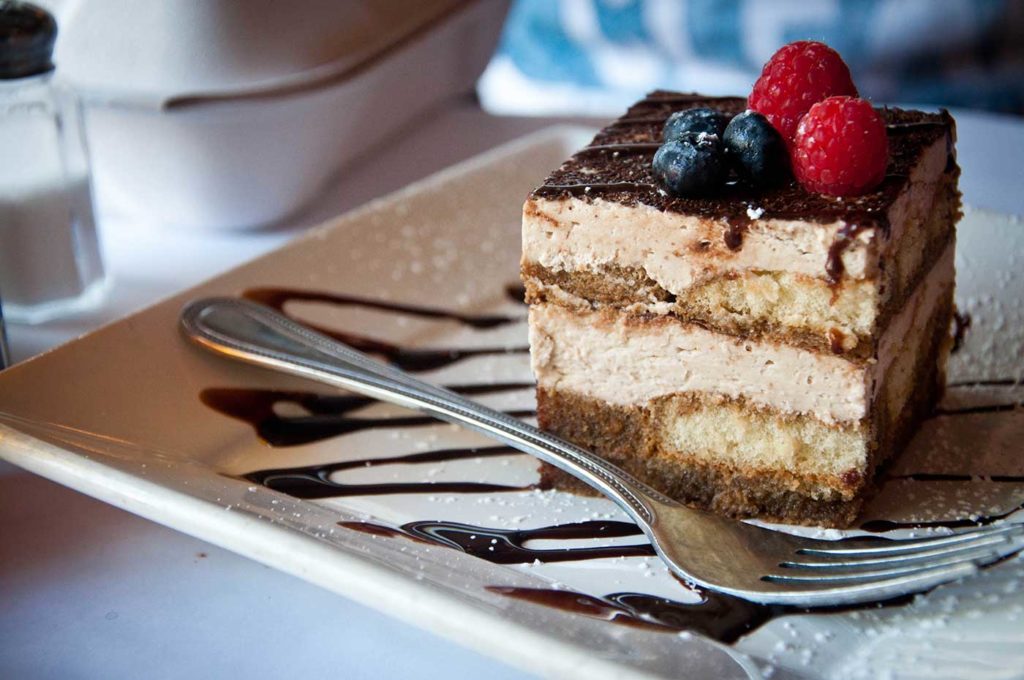 For a country with such a long history, this famously indulgent Italian dessert was only invented around 50-60 years ago. Claimed by some to originate in the northern Italian city of Treviso, tiramisu is a cake made from sponge biscuits dipped in coffee and layered with a mix of eggs, sugar, cocoa powder and mascarpone cream. Add to the indulgence by dousing it Italian liquor.
Where to find it: You can find tiramisu all over Italy but not only does Venice also claim to have invented it, it's also a great excuse to visit one of the world's most unique cities.
Make the most of your time
With so much to see and so much history to get your head around, it's a good idea not to waste your mornings on large breakfasts, as is often the temptation on vacation. Do as the Italians do and enjoy a small, strong coffee and perhaps a pastry before heading out and immersing yourself in a treasure trove of culture. And as well as the cities and the coast, make sure you get a taste of the picturesque Italian countryside. A train or a slow car drive through Tuscany is magical at any time of year.