It's 2021 and veganism is cool. But there are plenty of us still shy about taking the plant-based plunge. Whether you're a seasoned vegetarian or vegan with a lifelong love affair with faux animal protein, or a newbie vegetable aficionado, Thatch Miami, a café-market hybrid that places a heavy emphasis on plants—both in its Instagram-friendly interiors and in its comfort food dishes—is here to help you transition to better plant-based meals.
Thatch is not your usual sprouts and seitan place, more LA glam than health-food co-op; it's undeniably chic, inhabiting a cavernous space in Midtown awash in soft pinks, brass fixtures, and cushy tan booths. It's a modern yet comforting diner environment that's sophisticated enough for a date but also accommodating to a casual night out with friends. The restaurant and the adjacent market offer inventive vegetarian dishes and natural wine using organic ingredients. Service is friendly and informative, guiding you to familiar things like the incredible non-dairy "Thatch mac" made with cashew sauce and Brazil nut parmesan while also encouraging you to be adventurous with dishes like pesto kelp noodles or the crispy "chicken" sandwich made with fried mushrooms.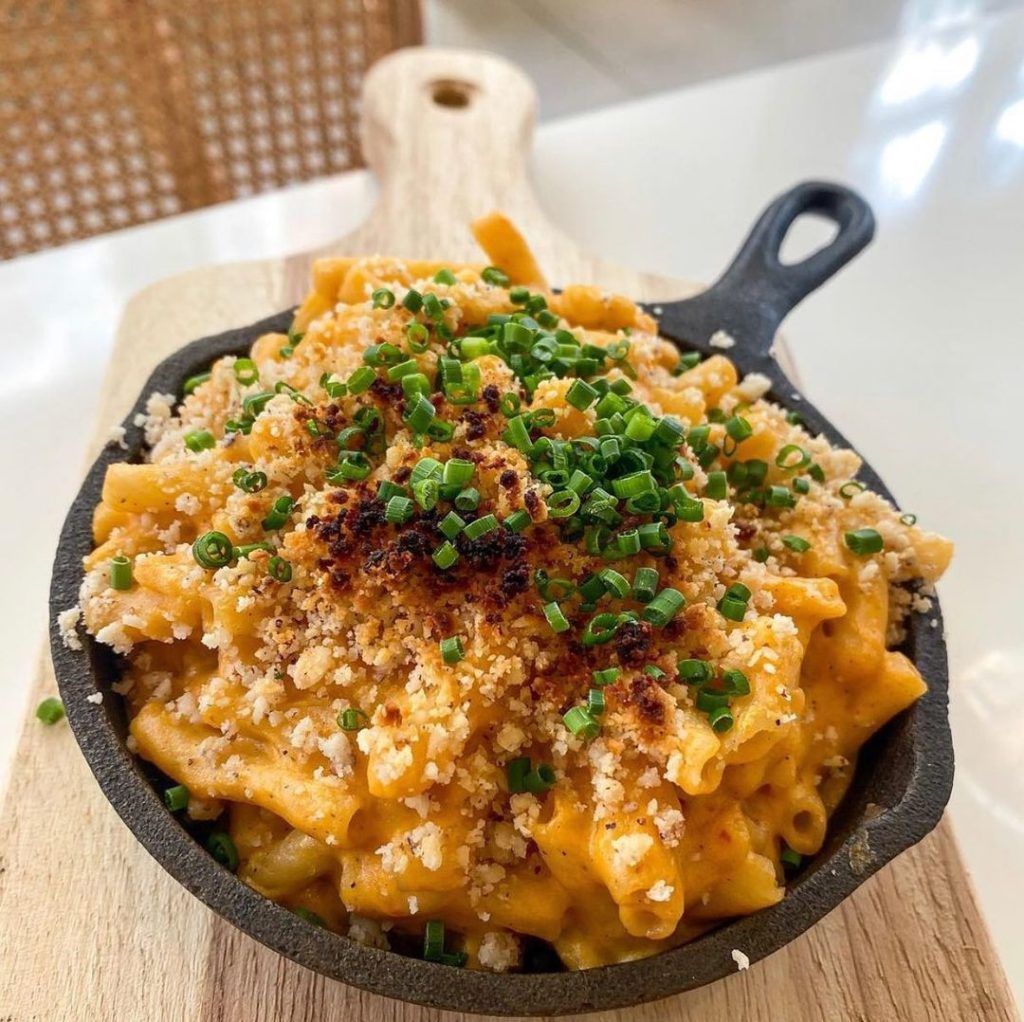 Be prepared to eat; for the most part, these are vegetable-inspired dishes that appeal to the uninitiated. Effort is made to cloak the plant-based cooking in familiar ways – "Kung Pao tofu" (made with fermented chili), a variety of "sushi" made with golden beets and celery root – with results that will appeal to omnivores looking for addictive umami-laden flavors. Prices are neighborhood friendly with starters $10-$16 and mains $16-$21. And the pizzas are not to be missed, made from a dough that is naturally fermented for 48 hours and topped with everything from cashew cream and white truffle oil to the "Wiseguy" topped with vegan sausage and caramelized fennel.
Desserts are righteous-yet-indulgent with homemade dairy-free ice creams in flavors of "blue majik and cookies and cream" and orange pistachio ginger and a decadent Rocky Road. It's all a testament to Thatch's ability to surprise and appeal to a wide range of tastes and dining styles. With stylish decor and a creative approach to plant-based cooking Thatch manages to be something Miami is just starting to appreciate: a veg-focused eatery that omnivores will crave just as much as vegans.