Business doesn't just happen in the office—deals also happen outside the workplace. If you have clients in town, take them to one of these top restaurants in Miami to talk shop.
Costa Med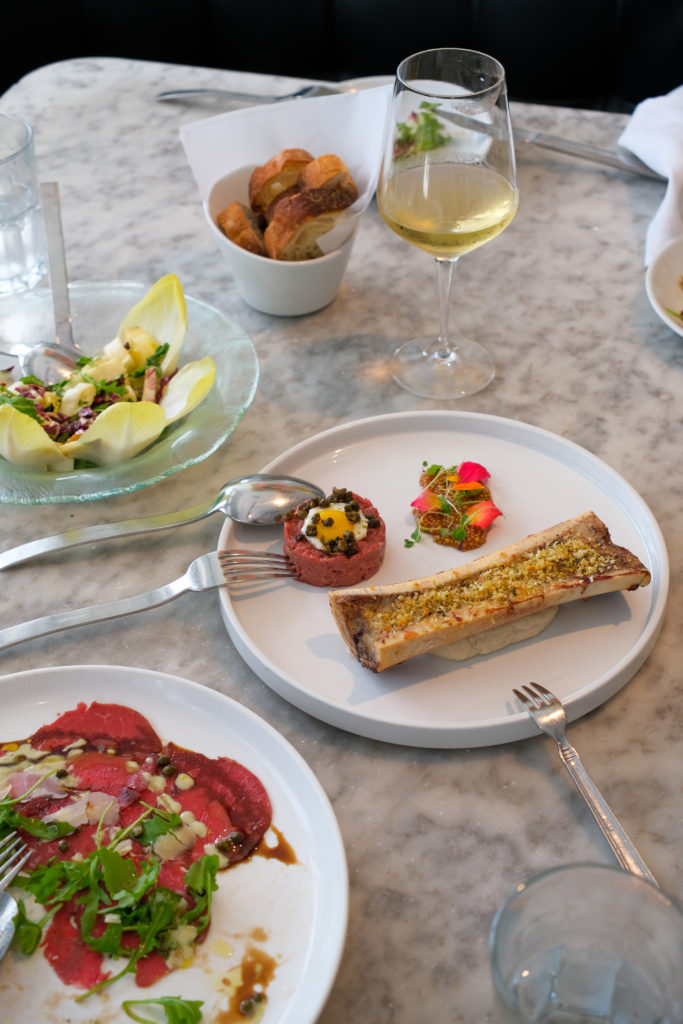 For a private business chat, few places offer the privacy of Costa Med. The Mediterranean restaurant is in the heart of Key Biscayne, and it's a bit of a drive for anyone who's not local. But as Dish Miami readers, you all know that tasty food is worth traveling for—and Costa Med is definitely worth the journey. Once you and your party have arrived, make sure to start your culinary adventure with the restaurant's stunning crudos and carpaccios; the Creole tuna tataki is a flavorful twist on a classic. In terms of individual entrees, the seared scallops and lamb chops are among the many highlights on this huge menu. Honestly, everything is good—just go with your gut. 
Paperfish Sushi
Good sushi doesn't have to cost an arm and a leg. Paperfish Sushi proves that: The Japanese restaurant finds the sweet spot between quality and value. You can pop in for a speedy business lunch and leave full for around 20 bucks; the lunch bento box specials and poke bowls are a steal for their respective neighborhoods (Brickell and South Beach). If those don't do it for you, the a la carte sushi options will: Signature maki like the Paper Tuna and the Ebi Katsu are guest favorites, and they're both reason enough to come back again (and again). Cocktails AND mocktails are available—we love restaurants that offer both, and we love Paperfish Sushi. And you will too. 
Patio Isola
Italian food on Miami Beach is everywhere, but great Italian food is much rarer. For great Italian fare on SoBe, look no further than Patio Isola. The intimate Sunset Harbour eatery will have you smiling from ear to ear thanks to delicious dishes like fried calamari, meatball salad, pumpkin ravioli, and eggplant parm. There's a large variety of options, so even if your client is on the pickier side, they should have no issue finding something. Short on time? Happy hour is the perfect setting for a quick business chat — $12 bites and half-off drinks are hard to beat. 
RED South Beach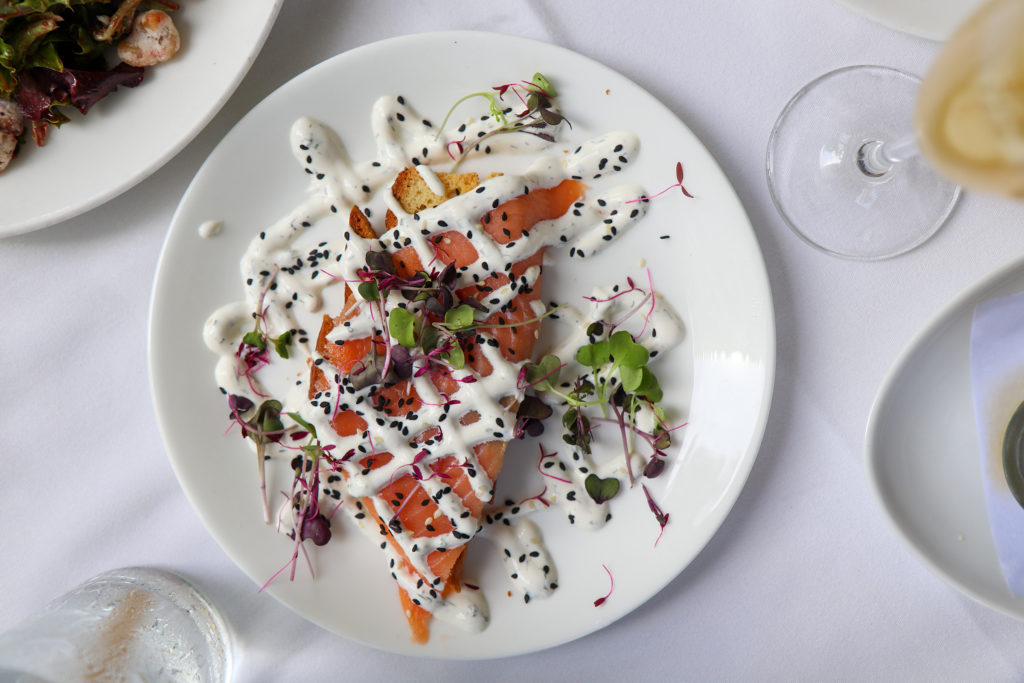 If the perfect setting for a client meeting exists, it's the almighty steakhouse. There's just something about the whole experience that screams "business." And at RED South Beach, the steaks are serious business. Guests will find one of the largest selections of steaks in town—and one of the largest menus … period. Besides the delicious cuts of steak, Red boasts everything from raw bar selections and pastas to seafood, salads, and chops. Once you dine here, you'll see why it's been voted one of the top steakhouses in America by various publications.   
Toscana Divino
Should you find yourself in Miami's financial district, it's hard to find a better restaurant than Toscana Divino. The eatery is a 305 institution, and its exquisite pastas and other Italian cuisine have garnered praise from across the country. Items like the carbonara di mare, three-tomato spaghetti, and cacio e pepe will have your clients over the moon and should help you seal any outstanding business deal; bringing them here shows you have great decision-making skills. And if your guest is a wine lover, they're in for a treat: Toscana Divino has one of the biggest lists in the cities. Cheers!