Entertaining your in-laws when they're in town can be a daunting task—but it's easy when you know the best restaurants around. Whether they're more about a quiet ambiance or want a lively scene, these restaurants will help make a lasting impression.
Casa Isola/Patio Isola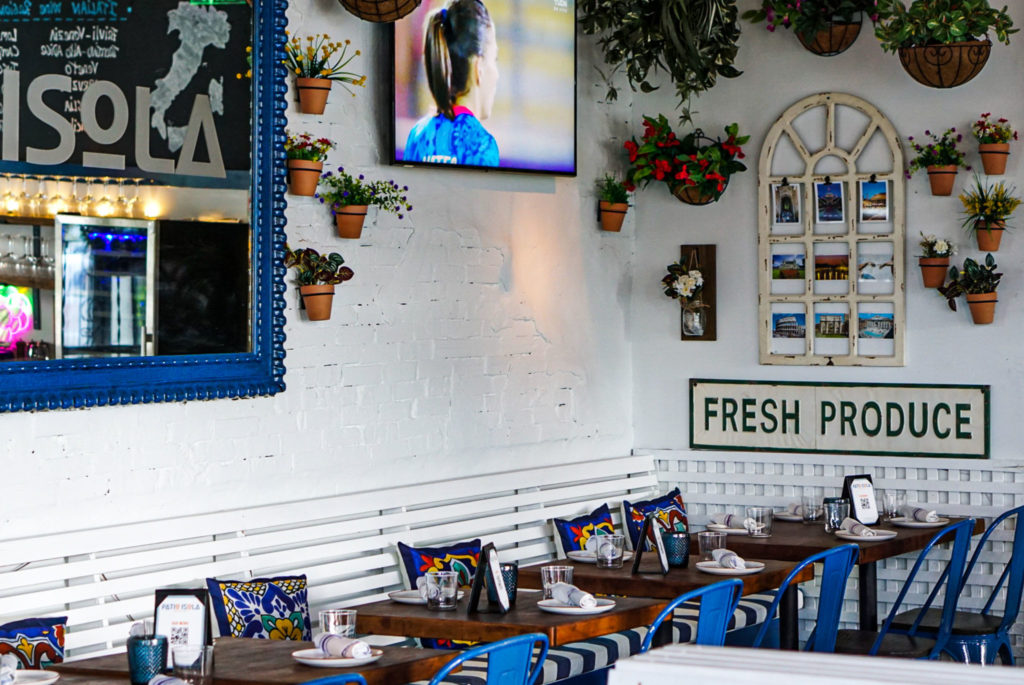 The dual Isola concepts have something for everyone. At the Miami Beach outpost, you and your loved ones can enjoy a tasty Italian dinner in a cozy and more upscale setting. If you want something a little more casual, Patio Isola on the mainland should be top of mind with its pizzas and laid-back ambiance. Regardless of the preferred vibe, the food is top-notch. Besides the pizzas—which are only available at Patio Isola—both restaurants boast a long list of satisfying pastas that will have everyone smiling and in desperate need of a nap afterward. Both outposts also offer plenty of alcohol, which can help make any in-laws a little more tolerable. 
Casa Isola
Patio Isola
Costa Med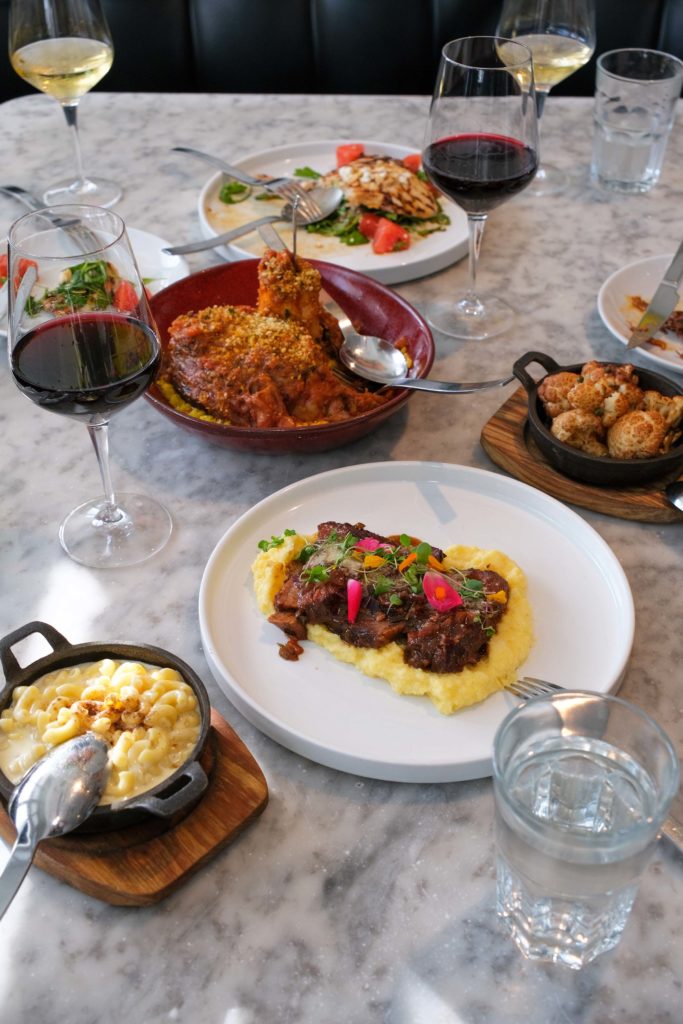 Bring your in-laws to Costa Med in Key Biscayne for a memorable taste of the Mediterranean. Odds are they've never heard of the place; Costa Med lives up to its hidden gem status thanks to its location in the heart of the Key. But if everyone is up for the ride, they'll forget all about the distance once they try the food. What we love about Costa Med is just how big the menu is: crudos, salads, pastas, risottos, seafood, meats … everyone will find something to their liking. And the wine list is stellar, too. The place fills up with locals all the time, so reservations are a must. 
Da Tang Zhen Wei
Are your in-laws the adventurous type? Then Da Tang Zhen Wei might be up their alley. The Asian fusion restaurant in Brickell is known for its signature hot pot menu, which has all sorts of proteins that are hard to find around these parts. We're talking sliced beef tongue, pig intestines, fresh cuttlefish, and more.
If the in-laws aren't that open-minded, not to worry: There are many familiar items, too, like New Zealand lamb, sliced ribeye, snow crab, head-on shrimp, and beef short ribs. While the hot pot is Da Tang's claim to fame, you'll also find ramens, dumplings, rice dishes, and noodle selections galore; you've probably never seen a menu this big—Cheesecake Factory who? All jokes aside, Da Tang Zhen Wei serves up some seriously satisfying fare.
Da Tang Zhen Wei is located at 801 Brickell Bay Drive, Miami, FL 33131. For more information, visit their official website. 
La Estancia
If you live up north, Aventura's La Estancia is the place to go for good times and great Argentine food. The portions here are monstrous, with items like the signature Milanesa—breaded beef or chicken—enough to feed at least two people (and more if you opt for the variation with fried eggs or melted cheese).
Since this is an Argentinean spot, most of the menu is meat: short ribs, skirt steak, blood sausage, etc. There are a few non-meat options like grilled salmon but you're not here for that. Make sure to keep some stomach space for dessert; pastries like the flan, lemon pie, and coconut dulce de leche cake are all worth the extra gym time.
La Estancia has multiple locations in South Florida. For more information, visit their official website. 
RED South Beach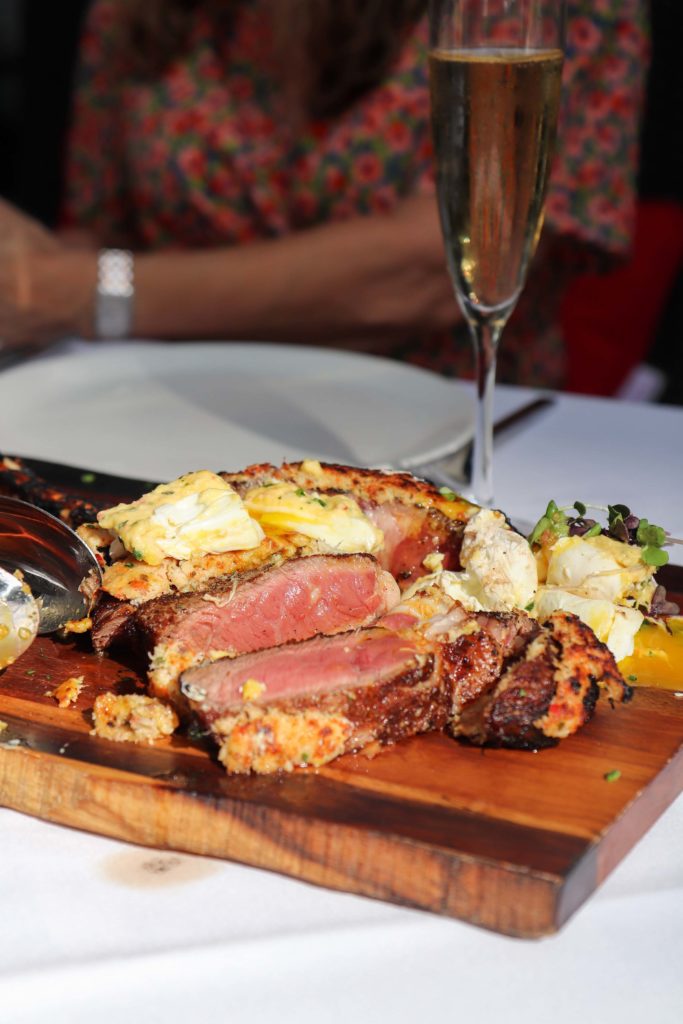 When you're on South Beach, there's only one name you need to know for steak: RED South Beach. If your in-laws are craving steak and you live close by, this is the place—don't bother going elsewhere. Not only is the steak selection among the largest in the city, but Red's overall menu is also one of the biggest in town. 
The super-friendly staff will help guide you through the menu, but here are some of our top picks: the Certified Angus Beef prime ribeye, C.A.B. prime filet mignon, and the C.A.B. prime Kansas City bone-in strip. Although Red is known for its steaks, the restaurant also serves up pastas, raw bar selections, chops, and a ton of seafood. And the wine list is just as diverse—expect to stay awhile.