So you've gone for a run and now you're hungry? We've got you covered: These post-run hotspots are perfect for refueling without undoing all your hard work (unless you want to).
Angelina's Eatery + Café
Offering all-day brunch and breakfast, Angelina's Eatery + Café in Midtown Miami is a must after any run in the area. The neighborhood institution features scrumptious selections like acai bowls, breakfast sandwiches, and shashuka – to name a few specialties.
If you visit later in the day, you'll find options like the turkey club, salmon veggie sandwich, and chicken avocado bowl. We like the variety, including the wealth of low-carb and gluten-free dishes.
Angelina's Eatery + Café is located at 3451 NE 1st Avenue, #102B, Miami, FL 33137. For more information, visit their official website.
Café Americano
Early risers in Miami Beach and Brickell can pop into Café Americano for a little bit of everything after a morning workout. The popular eatery boasts a hearty selection of healthy bites like steel cut oatmeal, granola bowls and avocado toasts.
Not counting calories? Café Americano is also home to not-so-healthy-but-very-tasty carrot cake, French toast, breakfast burritos and Belgian waffles. Juices and morning cocktails are also available – we don't judge.
Café Americano has multiple locations in Miami. For more information, visit their official website.
CJ's Crab Shack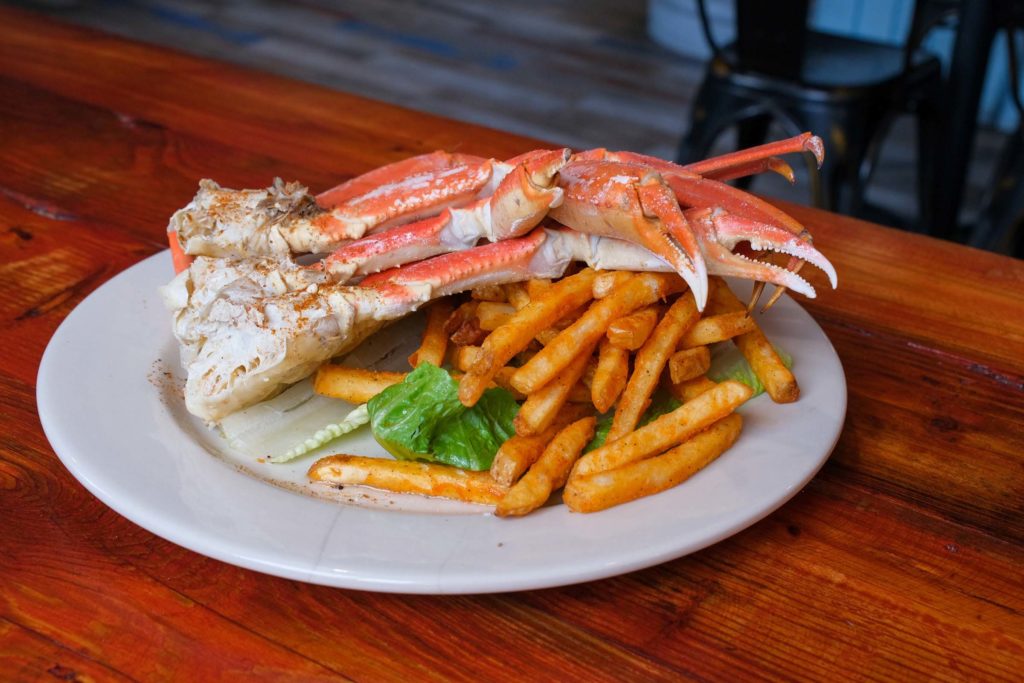 If you're running on Ocean Drive, avoid stopping into one of the dozens of tourist traps on the iconic strip. Instead, head into a local favorite: CJ's Crab Shack.
We know what you're thinking: crab after a run? But don't let the name fool you: There are a ton of non-crab options to enjoy as you recover. The blackened shrimp salad or chicken salad is a nice, refreshing dish, and the blackened grouper sandwich is perfect if you want something a little more substantial.
And you can never go wrong with the salmon here, either. There is a full bar, too, if you feel like treating yourself.
Gables Juice Bar & Muscle Pizza
If you haven't heard of Gables Juice Bar & Muscle Pizza, we don't blame you. It's located away from the hustle and bustle of Miracle Mile and you really have to look for it. That said, it's a neighborhood staple and beloved by many a workout warrior – for good reason.
Smoothies, shakes, wraps, chops, soups, salads, pizzas … whatever your fitness goals, this place can help you meet your macros. The best part: You can leave full for less than $15. That's quite the deal in this area. The only downside is that it's open for breakfast and lunch during the week, so plan accordingly.
Gables Juice Bar & Muscle Pizza is located at 230 Almeria Avenue, Coral Gables, FL 33134. For more information, visit their official website.
The Lobster Shack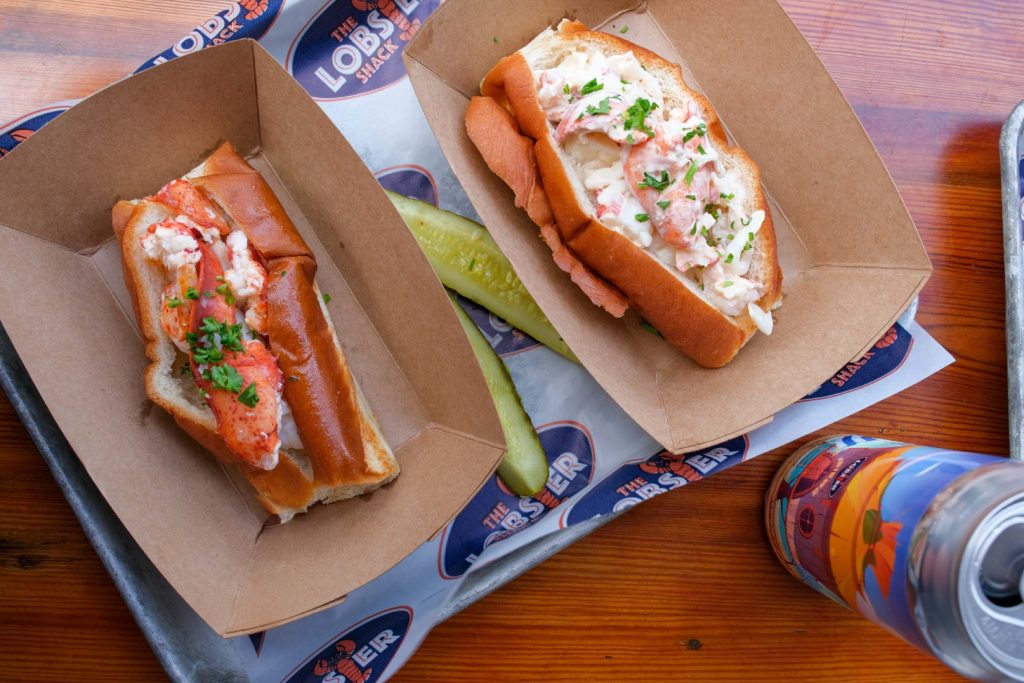 Few places are as nice to run as the South Pointe area. And few places are as nice to eat at as The Lobster Shack. The sibling to CJ's Crab Shack, the restaurant focuses on – you guessed it – lobster.
Once you're done with your run, stop by for yummy selections like seared tuna salad, lobster tacos and the eatery's signature lobster rolls. And just like its sister concept, The Lobster Shack has no shortage of beer, wine and liquor – just sayin'.
Paperfish Sushi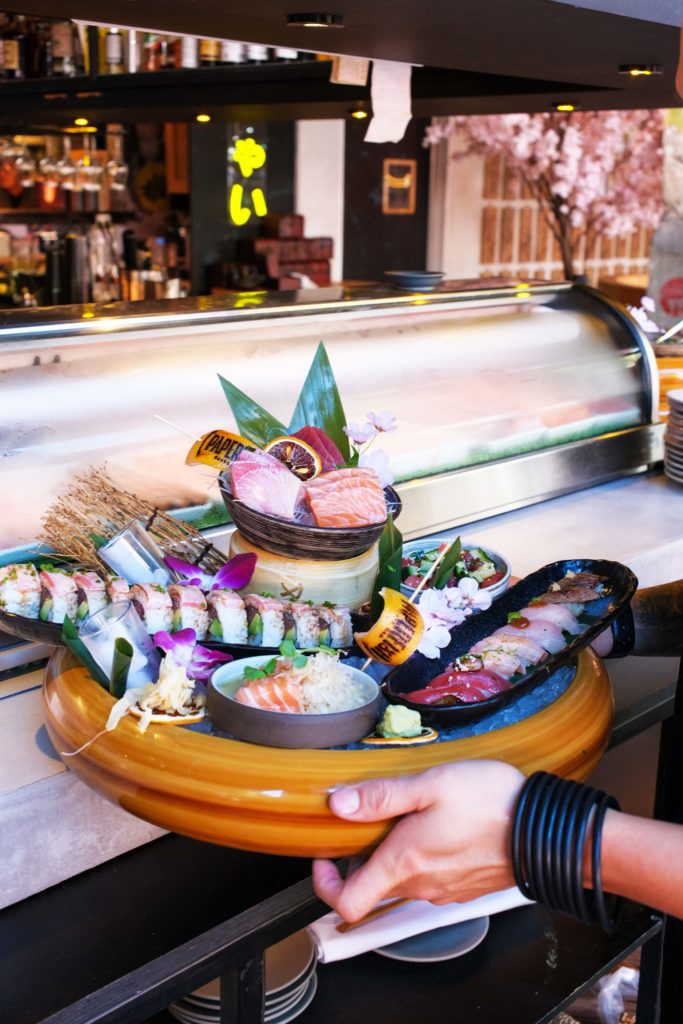 In the mood for sushi after a run? Get yourself to Paperfish Sushi. The eatery has two locations – Miami Beach and Brickell – and each location will leave you impressed. Paperfish fuses Japanese and Peruvian influences, so expect to find a number of ceviches and tiraditos on the menu along with bountiful rolls.
What we love the most about this place is the prices – you're getting high-quality fish at prices that won't break your budget. And if you come during happy hour, you're saving even more cash.