We're only a few weeks into 2023, but many healthy eating resolutions have already bitten the dust. If your resolution has gone kaput, don't fret: These restaurants offer plenty of healthy options to get you back on track.
Costa Med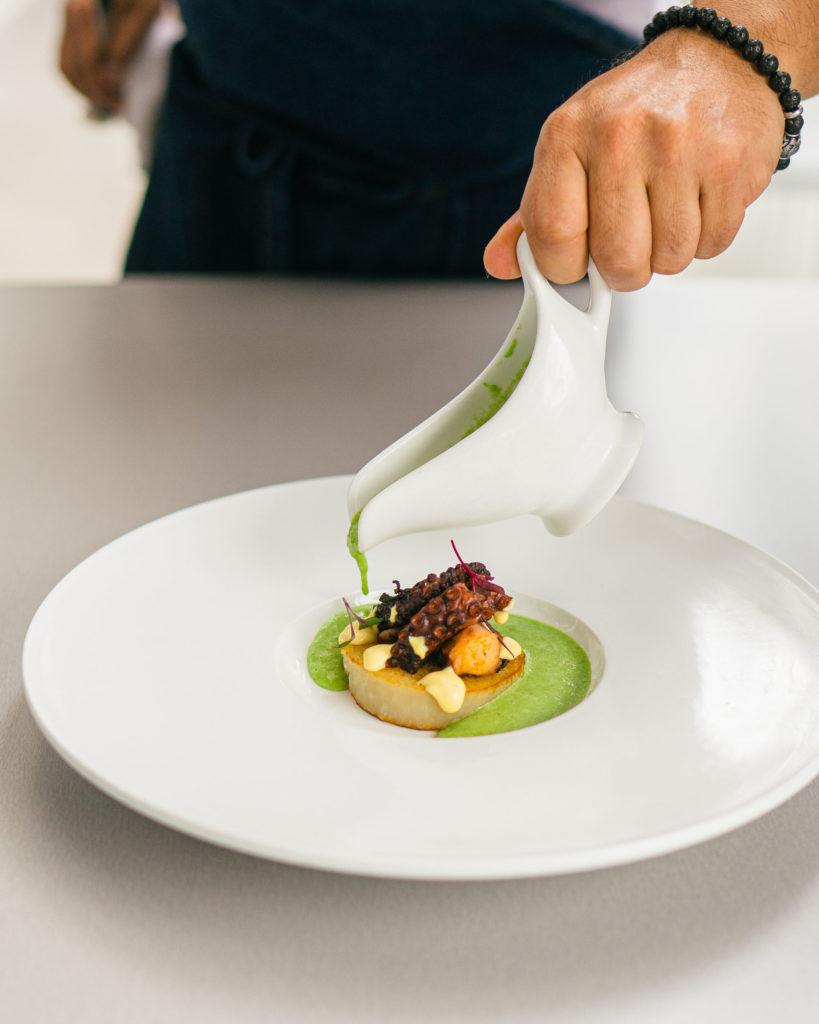 The Mediterranean diet needs no introduction, and Costa Med serves up all the Mediterranean goodies you can think of. The vast menu features an array of diet-friendly delights like fish tartare, zucchini carpaccio, Greek salad, branzino, honey-roasted salmon, and skirt steak. Eating healthy(ish) doesn't have to be boring, and Costa Med's offerings prove that. And once you've reached your goal weight, you'll find a ton of indulgent bites like lobster ravioli, seafood linguine, fried calamari, and crab cake pops to celebrate. 
Jar + Fork
Near Downtown Miami? Pay a visit to Jar + Fork, a healthy dining option that's fed locals and tourists alike for years now. The restaurant's longevity should come as no surprise to anyone familiar with the place, which serves up equal parts quality and quantity. The menu is varied, but the claim to fame are the platters, which come with your choice of protein and two sides; available proteins include flank steak, Scottish salmon, chicken breast, and seared tofu—to name a few. For something with a little more spice, look at Jar + Fork's Green Thai curry bowls or house poke bowls. 
Jar + Fork is located at 270 East Flagler Street, Miami, FL 33131. For more information, visit their official Instagram. 
NOA Café
For healthy food with globally inspired fare, NOA Café is hard to beat. The menu at this Wynwood favorite pulls influences from all over the globe, so expect everything from falafel balls and chicken sandwiches to Keto bowls, avocado toast, and teriyaki salmon. The menu may not be as big as the other entries on this list, but it makes up for it in flavor and value. This outpost is perfect for quick lunches or take-out, so definitely consider NOA if you're on a time crunch. 
NOA Café is located at 2711 NE 2nd Ave, Miami, FL 33137. For more information, visit their official website.
Seawell Fish N' Oyster
All seafood is not created equal. Case in point: Seawell Fish N' Oyster, which has built a reputation for stellar seafood on Miami Beach. The restaurant's menu features its fair share of resolution-friendly fare like shrimp ceviche, shrimp cocktail, blue crab and roasted corn salad, oysters, tiraditos, poke, and more that are a cut above the rest. You've had seafood before but not like this—you won't stop thinking about your meal here for a long time. 
The Wagyu Bar
If your resolution is to cut down on carbs, The Wagyu Bar has you covered with steak, steak, and more steak. The beloved casual steakhouse on Coral Way is home to one of the most extensive meat menus in town; if you're in the mood for a particular cut, The Wagyu Bar probably has it (or you can find it at its sister store Meat N' Bone down the street). Some standouts on the menu include ribeye, New York strip, picanha, and the A5 Denver Steak. Everything is great, though.