Making new friends as an adult is tough. Where are you supposed to meet new people? We've got you covered: If you're interested in meeting like-minded people who love great food and drinks, these spots offer plenty of opportunities.
BackRoom/Diya
Whether you opt to visit Diya or its sister concept BackRoom, you'll find a lively bar scene. At Diya—one of Miami's top Indian eateries—guests can saddle up to the bar and enjoy an assortment of impressive cocktails made with in-house syrups. One sip, and you'll see why people rave about the drinks here—anyone we've brought here won't stop talking about them or the awesome plant-based cuisine. This spot is a locals favorite, so odds are you'll run into some cool South Beach residents here.
The same goes for BackRoom, Diya's backroom (hehe) bar. There's a much more casual vibe here with a pool table, great music, and a completely different cocktail list; bouncing between the two spots is recommended if you have the time. Happy hour is a generous deal and is usually packed, so you should have no problem finding some new friends.
Ball & Chain
Little Havana hotspot Ball & Chain is known for its live music, so bringing your dancing shoes is a must. The renowned bar always has some live entertainment going on, and it serves as a fun backdrop to some tasty Cuban food and craft cocktails. Nosh on bites like jerk roasted chicken wings, Cuban spring rolls, and chicharrones while you drink daiquiris, old fashioneds, and—of course—mojitos. After a few songs, you'll undoubtedly have made some new friends on the dance floor.
Ball & Chain is located at 1513 SW 8th Street, Miami, FL 33135. For more information, visit their official website.
Bottled Blonde
If you're the sports type, then make your way over to Wynwood's Bottled Blonde. Nothing brings people together like cheering on their favorite team—or cursing their rivals. There are TVs everywhere at this gigantic sports bar, so there's no bad seat in the house. On the menu, expect to find elevated bar fare like mussels, shrimp sambuca, wagyu meatballs, and pizza rolls as well as draft beer and large format drinks galore. One thing to note: This place turns into a nightclub at night, so if it's conversation you're looking for, come during the daytime.
Bottled Blonde is located at 2838 NW 2nd Avenue, Building 2, Miami, FL 33127. For more information, visit their official website.
Grou Coffee + Cowork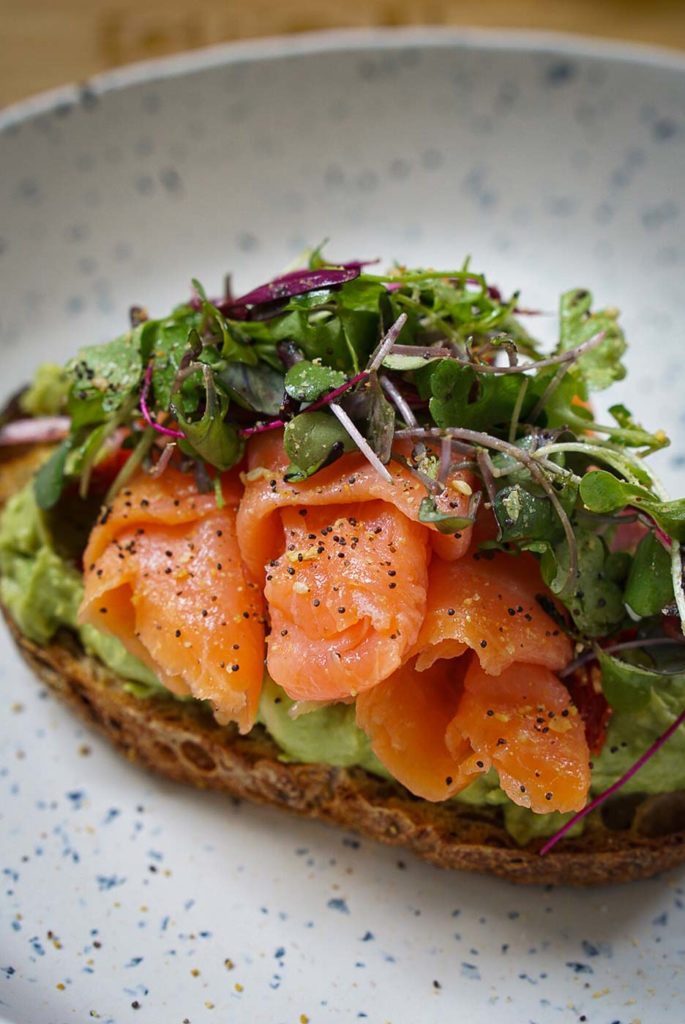 Grou Coffee + Cowork in Coral Gables is always abuzz, so expect to find a diverse crowd of business professionals and coffee lovers at all hours. It's easy to strike up a conversation with a neighbor here, as it's a super-welcoming environment that encourages collaboration.
Who knows? You might meet your next business partner at Grou as you bond over the eatery's exhaustive selection of local brands; good luck finding a place that supports local as much as these guys—we're talking dozens and dozens of local purveyors. Before you know it, you'll have spent all day here.
RED South Beach
RED's gorgeous bar is one of the hottest seats in town. It's just so damn cool. Grab a seat if you can and enjoy the restaurant's famous Double Dirty martini with Belvedere vodka, truffle olive brine, and blue cheese-stuffed olives—you'll feel like 007 himself. Stiff libations like these should make starting a conversation with someone here pretty easy. Not the martini type? The Centenario Margarita is another crowd pleaser as is the Classic Mule. Make sure to eat something, too—the tuna tartare or the shrimp cocktail is a nice bar bite.
Toscana Divino
Toscana Divino's wine cellar—featuring more than 1000 bottles—is one of the star attractions at the Brickell institution, and it's something you'll undoubtedly talk about with anyone at the bar here. Make sure you Uber to the restaurant as you'll likely spend quite a bit of time sipping through the collection. The bar always has at least one huge wine fan who's happy to drop some knowledge on you or discuss your shared love for grapes. Balance all that wine with signature selections like the pici senesi pasta with duck ragu or the beloved octopus puttanesca.