"Let's grab a drink sometime." When your friend or peer says that phrase, what restaurants or bars do you think of? These tried-and-true establishments are great for grabbing a drink no matter the occasion.
Casa Isola/Patio Isola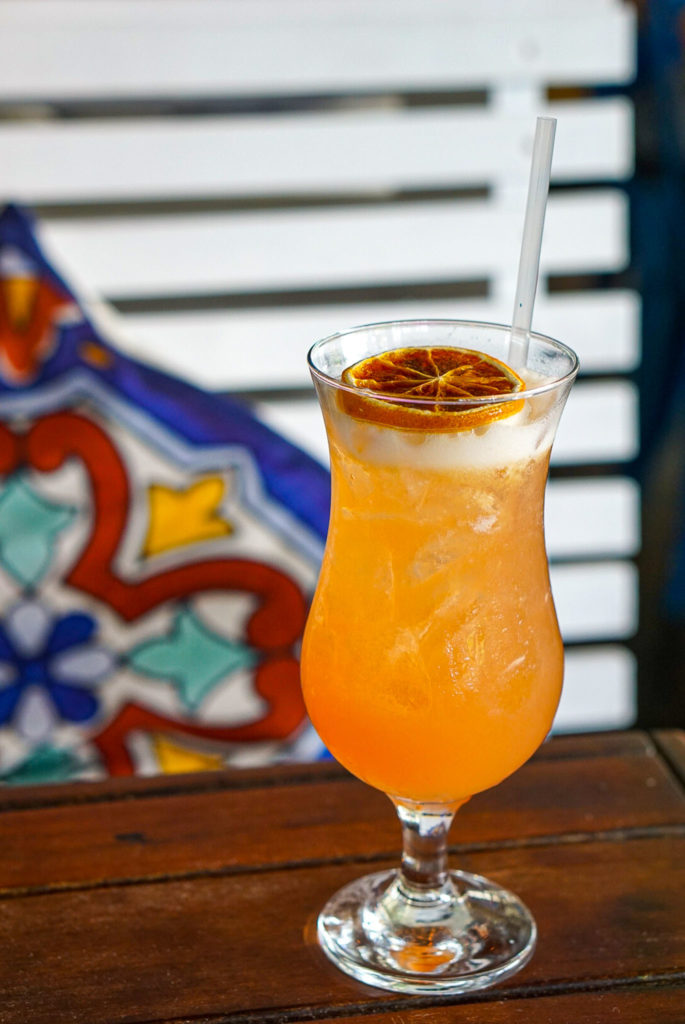 Both Casa Isola and Patio Isola have made a name for themselves with exquisite Italian cuisine. Did you know their beverage programs are just as impressive? At Miami Beach's Casa Isola, beer and wine abound alongside several delicious spritzes. Over on the mainland, MiMo's Patio Isola kicks things up a notch with a full liquor program. Basil mojitos, mezcal negronis, and Sicilian gin fizzes are just a few of the offerings that can be enjoyed here. Regardless of which location you visit, you can accompany these drinks with an assortment of tasty—and hefty—pastas. 
Mac's Club Deuce
When it comes to dive bars, few places measure up to Mac's Club Deuce on South Beach. The cash-only institution is one of the oldest bars in South Florida, and it's like stepping into a time machine: The rustic décor, pool tables, and jukeboxes give this venue some character that you don't see much of these days in the 305. What we love most about this place is its hours: It's open from 8 a.m. to 5 a.m. every day; early risers and night owls are all welcome. Don't expect much in the way of a drink menu: We usually stick to beer.
Mac's Club Deuce is located at 222 14th Street, Miami Beach, FL 33139. For more information, visit their official website.
RED South Beach
RED South Beach is another one of those restaurants that are primarily known for their food. And that reputation is earned: Red is home to some of the best steaks in town. The restaurant's drink menu, however, tends to fly under the radar—and it's a darn shame. 
As you would expect from a steakhouse, martinis are a big deal here and RED's Double Dirty is a must: Belvedere vodka, truffle olive brine, and blue cheese stuffed olives—enough said. Other standouts include RED's classic Mule and its Centenario Margarita. Of course, the talented bar team can make you anything you want, too. Not a cocktail person? Check out the extensive wine list, which will definitely have something you like. 
Seawell Fish N' Oyster
Like champagne? Like oysters? Grab both at Seawell Fish N' Oyster, a South Beach favorite. During the seafood restaurant's Oyster Hour from 5 p.m. to 6 p.m., guests can enjoy half off certain oysters along with a variety of spritz specials. Outside of this golden hour, prices remain reasonable so Seawell is always a good idea. Besides champagne, Seawell features a varied cocktail menu and exhaustive wine list plus a few beers—all the bases are covered.  
Tipsy Flamingo
Downtown's Tipsy Flamingo keeps things simple and fun with a concise drink menu that screams "Miami." The place is very pink inside, but don't let the light color palette and vibes fool you: The cocktail offerings pack a serious punch. The rum-based Tipsy Colada, for instance, will have even the shyest person head to the dance floor after just one or two rounds. The best part: Happy hour is every day, so you don't have to spend an arm and a leg for a quality libation.
Tipsy Flamingo is located at 40 NE 1st Avenue, #101, Miami, FL 33132. For more information, visit their official website.