Sometimes, you just need a break—plain and simple. When you need an escape from work, family, or just life in general, take a breather at one of these reliable restaurants.
Costa Med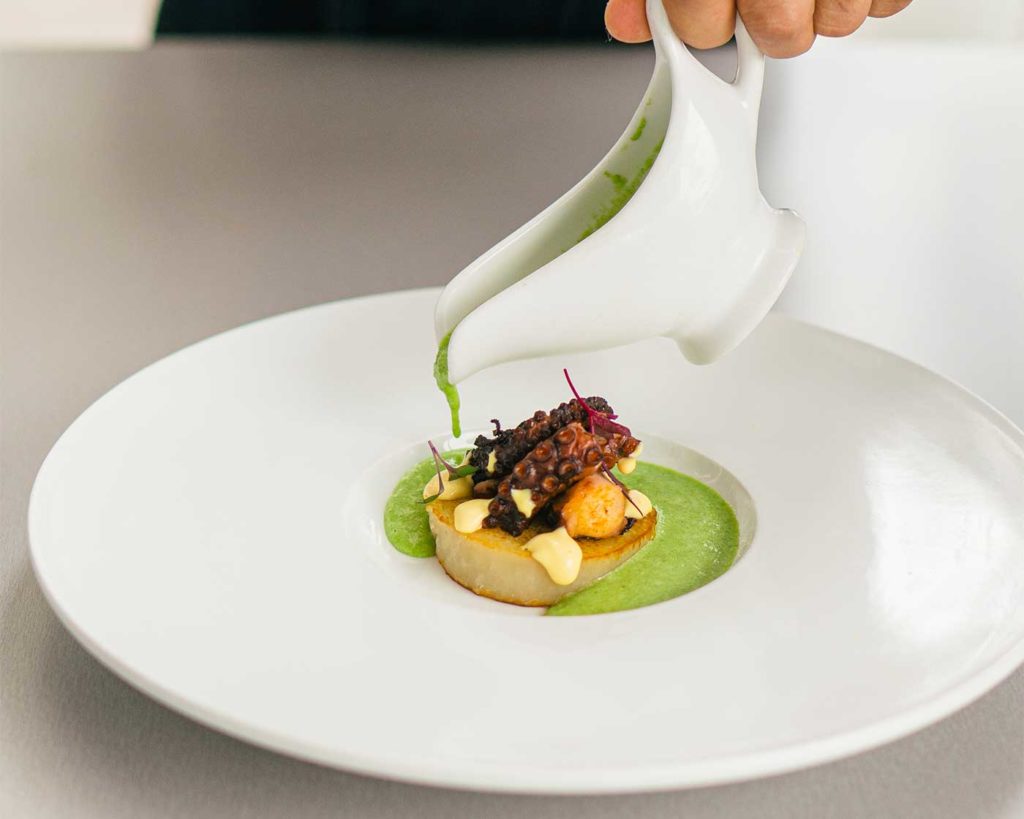 Get away from everybody with a trip to Key Biscayne's Costa Med. The off-the-beaten-path Mediterranean eatery is perfect for hiding out and enjoying a delicious meal. Treat yourself to exceptional fare like steak tartare, crab cake pops, lamb chops, Greek-style branzino, and more. The wine list here is just as varied as the menu and worth a look—you deserve it.
Crazy About You
Few things are as relaxing as waterfront views, and Crazy About You doesn't disappoint. The Brickell staple is ideal for people who just want to lose themselves for the day. Grab a table near the water, and just take in the sight of Biscayne Bay—it's majestic. When you get hungry, nosh on the restaurant's globally inspired menu packed with Italian, Latin, and Mediterranean influences. Some highlights: Serrano ham croquettes, blackened ahi tuna, and smoked mahi mahi fish dip.
Crazy About You is located at 1155 Brickell Bay Drive, #101, Miami, FL 33131. For more information, visit their official website.
Doce Provisions
Plan your escape to Doce Provisions, a chill spot for Cuban food and then some. It's here where you can sit back and relax while enjoying playful dishes like shrimp po' boy tacos, lechon asado buns, and vaca frita tostones. For something more substantial, Abuela's ropa vieja will make you feel right at home. Don't leave Doce Provisions without trying one of their signature drinks. The Sparkling Mojito with its sparkling wine and orange bitters is tasty, and the generous pitcher of passion fruit white sangria will help you forget everything.
Doce Provisions is located at 541 SW 12th Avenue, Miami, FL 33130. For more information, visit their official website.
The Gibson Room
Coral Way cocktail bar The Gibson Room is dark, which makes it ideal for hiding out from the outside world. This fun addition to the neighborhood flips traditional bar food on its head. Snacks include marinated sardines, uni butter popcorn, and falafel—not your usual suspects. Among the larger options are wahoo crudo, crispy fish, chicken schnitzel, and the "Big Ass Caesar Salad." What we love the most: It's open every day.
The Gibson Room is located at 2224 SW 22nd Street, Miami, FL 33145. For more information, visit their official website.
GROU Coffee + Cowork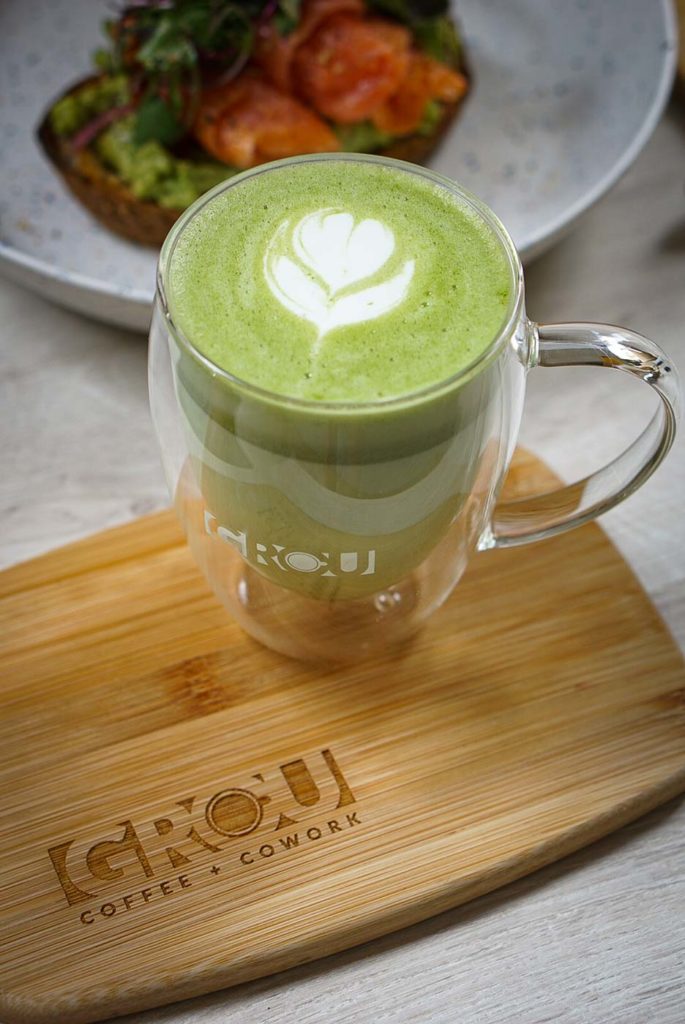 Decompress with a visit to GROU Coffee + Cowork in Coral Gables. The coffee and tea selection alone will make your visit worth it. Unwind with Grou's signature Mojito Brew—coffee lemonade—or opt for the memorable hibiscus berry tea. Food is also readily available in the form of paninis, pastries, and all-day breakfast. If you really want some privacy, rent one of the private office spaces here; it's a great place to hide.
Spanglish Craft Cocktail Bar + Kitchen
There's one word that completely encapsulates the Spanglish Craft Cocktail Bar + Kitchen experience: fun. When life has you down, this Wynwood eatery has a way of lifting you back up with unique drinks and great food. The restaurant's menu leans heavy on Latin influences, so expect to find items like coconut shrimp ceviche, octopus croquettes, tuna tostadas, and other delights. Equally whimsical is the cocktail list with names like Dolce & Banana, Vice Sour, and the Cafetera Old Fashioned—that last one comes out of a Cuban coffee maker! Your worries can wait until tomorrow.
Spanglish Craft Cocktail Bar + Kitchen is located at 2808 North Miami Avenue, Miami, FL 33127. For more information, visit their official website.