Not sure where to find great oysters? You've come to the right place: These five spots serve up delicious oysters of all types. Get to slurpin'!
Gringo's Oyster Bar
The name of this South Miami restaurant may deter some people, but don't let it: Gringo's Oyster Bar is the neighborhood spot for tasty and affordable oysters. Aside from offering raw oysters in the usual half-dozen/dozen quantities, you can get your oysters fried with remoulade and truffle oil, in a fried oyster po'boy, and in other preparations. The big draw here is the weekday oyster happy hour where you can get raw oysters for $2 a pop. The promotion overlaps with the restaurant's regular happy hour, so you can enjoy both discounted drinks and oysters – it's a win-win for customers.
Gringo's Oyster Bar is located at 1549 Sunset Drive, Coral Gables, 33143. For more information, visit their official website.
La Cameronera
La Cameronera's menu is huge – the seafood restaurant serves all sorts of seafood, so it's easy for oysters to get lost in the mix. Before you gorge on the eatery's famous minuta sandwich or fried shrimp, get some oysters. A half dozen will set you back about $14, which is pretty reasonable for the area (and Miami). You can also get them fried in lemon juice if that's more your style. While the options are slightly more limited than the other entries on this list, the quality more than makes up for it.
La Cameronera is located at 1952 West Flagler Street, Miami, FL 33135. For more information, visit their official website.
The Lobster Shack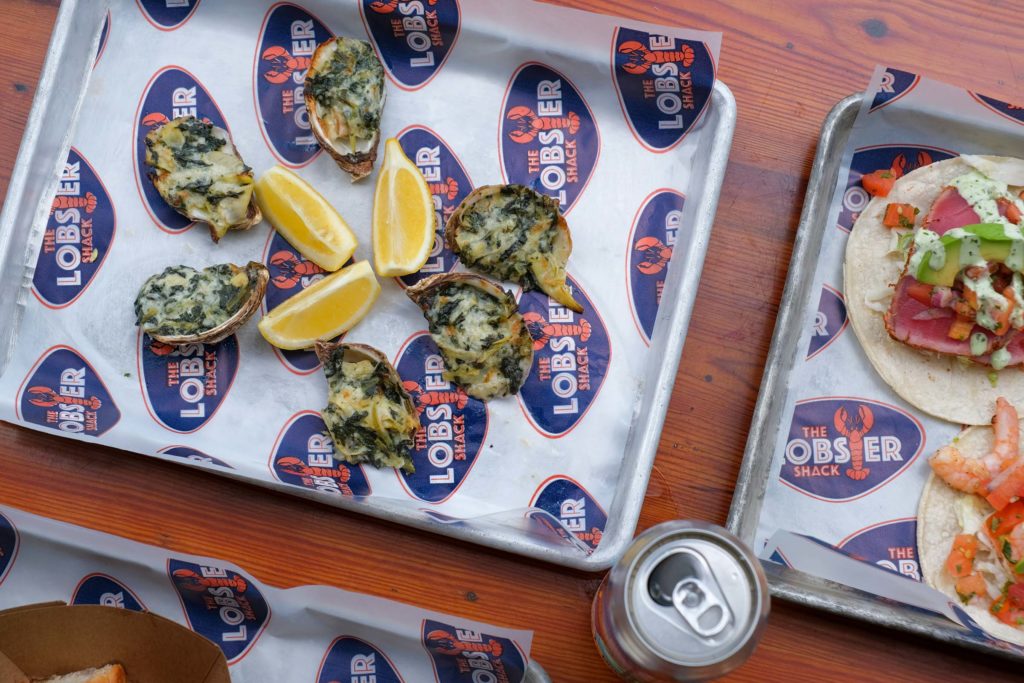 If you've heard of The Lobster Shack, it's most likely because they're home to some of the best lobster rolls in town. You'll be hard pressed to find better quality and more variety elsewhere. But did you also know they serve oysters? Among all the lobster rolls, lobster tacos, and other lobster selections, The Lobster Shack offers east coast oysters at a steal for Lincoln Road and South Pointe: $2.50. So, before you gorge on one of The Lobster Shack's signature rolls, make sure to get a dozen to whet your palate.
Mignonette
With a name like Mignonette, you expect a restaurant to have awesome oysters – and the Edgewater favorite does not disappoint. Selections rotate regularly so make sure to check the board for the latest options. Get them raw or get them chargrilled with charred chilis, butter, and roasted garlic. Oysters Rockefeller is also available, as is an oyster flight that comes with raw, chargrilled, and Rockefeller oysters so you can taste a little bit of everything. We recommend you go that route.
Mignonette is located at 210 NE 18th Street, Miami, FL 33132. For more information, visit their official website.
RED South Beach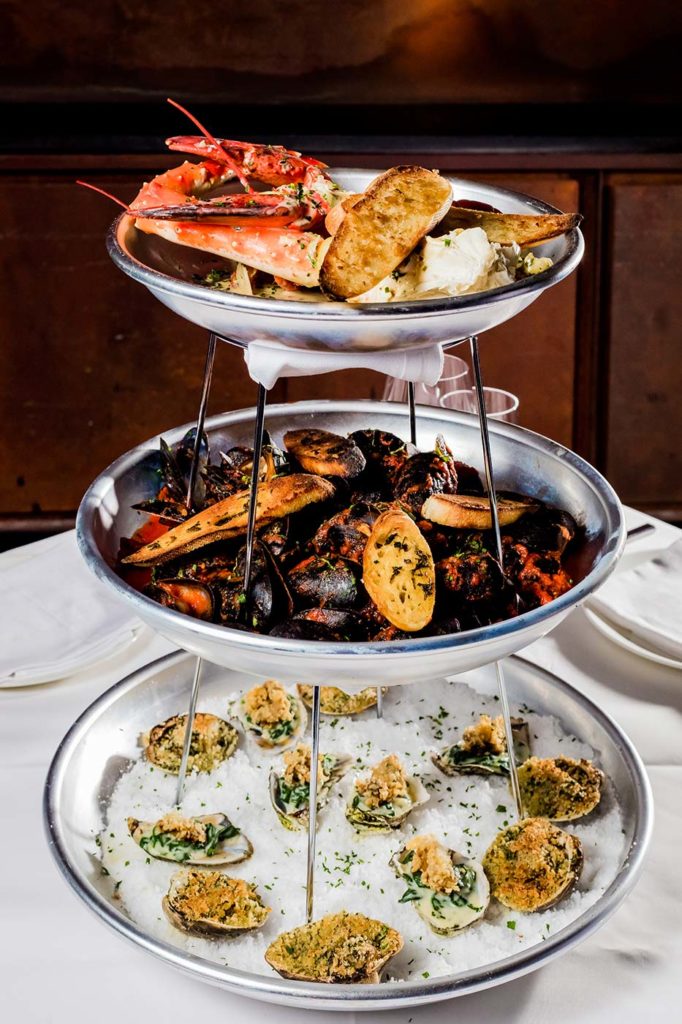 Whenever we talk about RED South Beach, it's to rave about their steaks. They're the premier steakhouse on Miami Beach for a reason. But RED South Beach also excels in other areas. Case in point: raw bar selections and oysters. You can stick to tried-and-true raw oysters with mignonette or get a little fancy with New Orleans-style (baked in spicy Parmesan butter) or Buffalo-style (Buffalo sauce and blue cheese fondue). There are no wrong choices here except skipping oysters and raw bar options altogether.