If you're looking for some of the best fried food in Miami, you've come to the right place. Here are five restaurants that serve up delicious fried dishes – just don't tell your doctor!
CJ's Crab Shack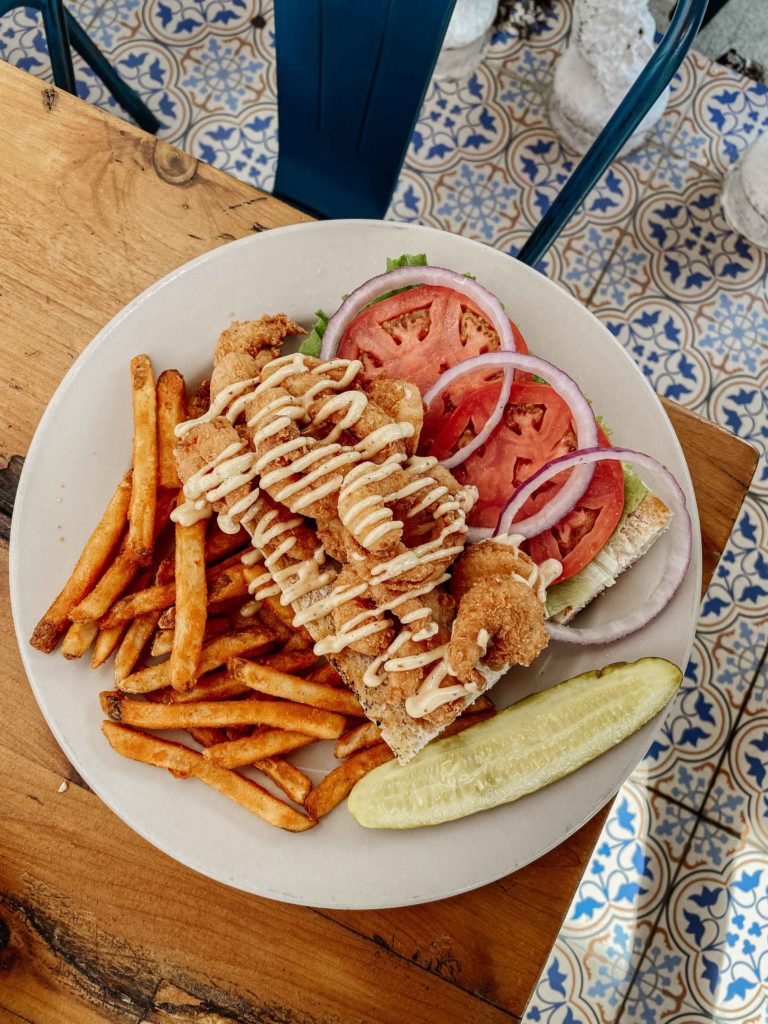 This seafood restaurant is a local favorite and is mainly known for its signature crab dishes. But there's a lot more to the Ocean Drive institution than just its namesake. Some fried standouts include the fried calamari and fried popcorn shrimp, both of which you will want to keep all to yourself. If you don't care about cholesterol, we suggest splurging on the Fisherman's Platter, which comes with fish, shrimp, scallops, and a crab cake, You can get everything fried – our recommendation – but you can also get it blackened or grilled if that's more your style. Needless to say, bring an appetite.
Imperial Tea
Who knew a bubble tea shop in Coral Gables also makes some top-notch food? We didn't. We've always frequented Imperial Tea for their flavorful boba selections but it wasn't until recently that we discovered their awesome food. The menu is big – even bigger than some full-fledged restaurants. And that big menu is full of Asian specialties like fried rice, fried udon, and fried tofu. For the best value, order one of Imperial Tea's bento boxes that come with a protein and multiple sides like dumplings and spring rolls. We're partial to the popcorn chicken.
Imperial Tea is located at 3301 Coral Way #105A, Miami, FL 33145. For more information, visit their official website. 
La Camaronera
If you follow Miami food accounts on social media, odds are you've seen La Camaronera's famed Pan Con Minuta. The fried snapper sandwich at the Little Havana establishment is gigantic and fried to perfection. It's just one of the many fried specials on this vast menu, which is the bane of cardiologists everywhere. Fried hogfish and spiny lobster are also best sellers; if you're a large party, consider these dishes that are served whole and ideal for sharing. Fun fact: Nearly every selection on the menu can be served fried, so go wild.
La Camaronera is located at 1952 West Flagler Street, Miami, FL 33135. For more information, visit their official website. 
Mojo Donuts and Fried Chicken
This unique Westchester spot combines two classic favorites into one delicious experience. Choose from a variety of donuts or indulge in some of their famous fried chicken – there are no wrong choices here. On the sweet side of things, check out the Oreo Speedwagon and red velvet donuts – each bite is heaven. The savory menu is a little more limited: Get the wings for the best bang for your buck.
Mojo Donuts and Fried Chicken is located at 8870 SW 40th Street #13, Miami, FL 33165. For more information, visit their official Instagram.
Rosie's
Fans of Southern food will feel right at home at Rosie's, a fun outdoor eatery in Little River. The restaurant serves up classics like fried chicken and waffles and shrimp and grits with tasty twists. While those two items are some of the more popular items, don't sleep on the fish and grits or the crispy potatoes; that latter dish is a meal on its own and packs some nice heat thanks to generous Calabrian chili aioli. Reservations are strongly recommended, as the place fills up quickly on the weekends.
Rosie's is located at 7127 NW 2nd Avenue, Miami, FL 33150. For more information, visit their official website.