Appetizers can make or break a meal. If the starters at a restaurant are underwhelming, that sets the tone for the rest of the experience. Thankfully, you can count on these six spots to always deliver great appetizers to the table.
BBQ & Craft Company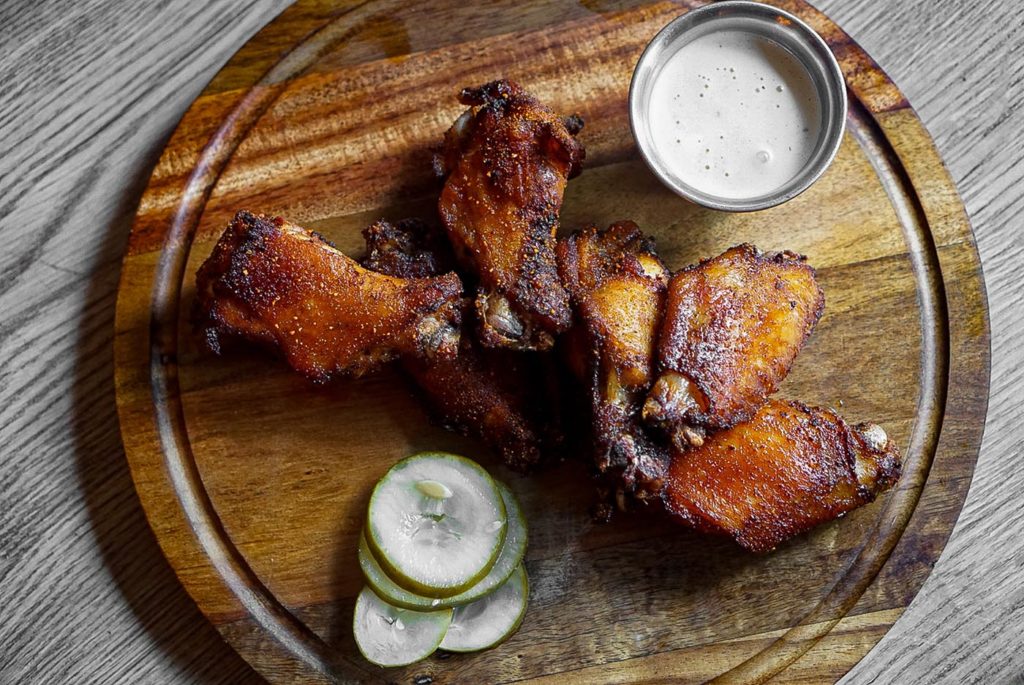 Brickell and BBQ. That's weird to see in the same sentence, right? The neighborhood has never really been known for its BBQ—until BBQ and Craft Company came along. While the main draw at this awesome eatery are the items like the smoked half chicken, beef brisket, and St. Louis spare ribs, the starters are just as delicious. Items like the deviled eggs, cupcake cornbread, and the dry rub wings are absolute musts. If we had to choose one, though, it would be the wings. Wow is the only word that can describe them.
Caja Caliente
You can get items like croquetas and empanadas practically anywhere in Miami. It's a matter of preference. And this Dish Miami writer loves the ones at Caja Caliente. The ham croquetas here are the famous Isla Canarias one, so we get to enjoy them without the long trek to West Kendall. The empanadas here range from your typical beef and ham and cheese to more uncommon fillings like shrimp and mahi mahi—a nice change of pace. If it's your cheat day or you just feel like indulging, get the Cuban nachos with lechon (pork) and throw caution to the wind.
Caja Caliente is located at 808 Ponce de Leon Boulevard, Coral Gables, FL 33134. For more information, visit their official website.
CJ's Crab Shack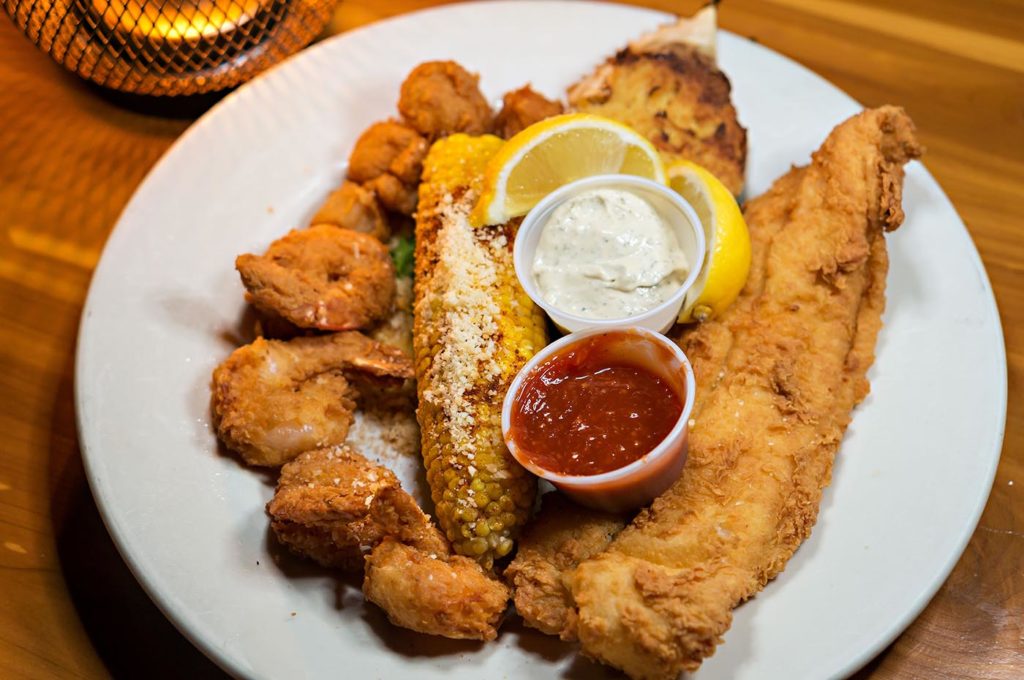 CJ's Crab Shack on Miami Beach is known for its namesake item, but if you're a regular, you know that the appetizer selections feature some tasty gems. Case in point: the drunken shrimp steamed in beer and cajun sauces (a great hangover, by the way). Other stellar starters here include the spinach and artichoke dip with crab meat and fried popcorn shrimp. You can fill up on just appetizers and call it a day—this is a place where you definitely get your money's worth.
Costa Med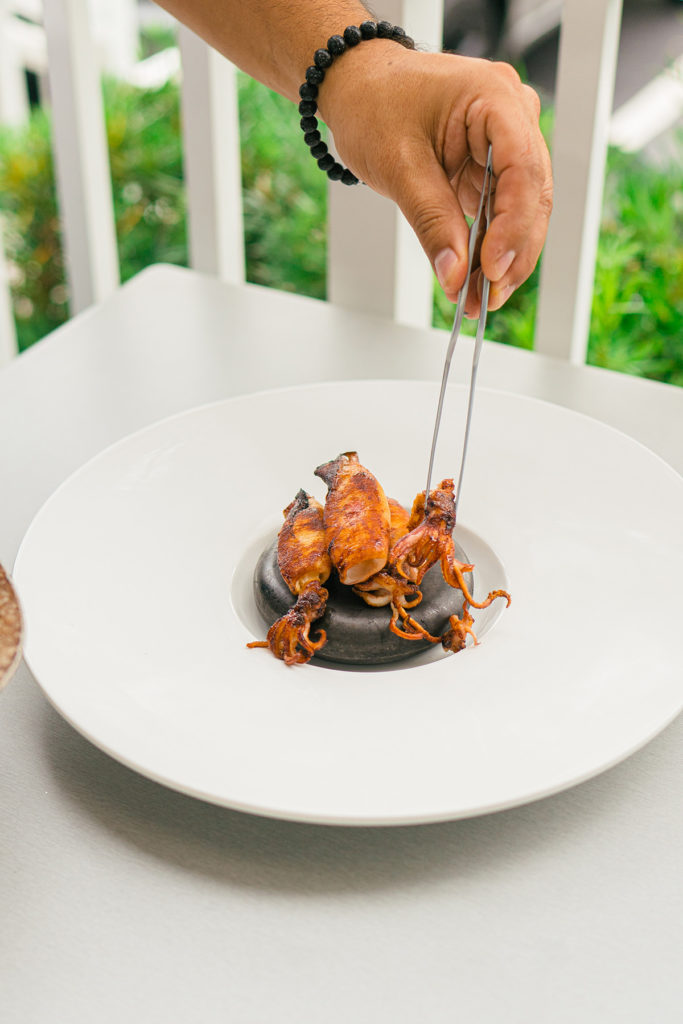 Down in Key Biscayne, Costa Med is serving up stunning Mediterranean-inspired cuisine. It's a very low-key (hehe) restaurant, but the food speaks volumes—especially the appetizers. Guests can—and should—start their meal with at least one appetizer from the menu: calamari fritti, crab cake pops, steak tartare, escargots… You really can't go wrong with anything. Should you visit for dinner, definitely consider the French onion soup if you have stomach space—it's divine.
Momosan
Wynwood's Momosan serves up hot and cold appetizers galore. The Wynwood Japanese joint is home to flavorful selections like duck tacos, tuna pizza, duck tacos, soft shell crab buns, and pork gyoza—to name a few starters. You'll want to save room for the restaurant's signature ramen and sushi, so you'll definitely want to come back. In fact, it'll take a few visits to even make a dent in the menu—but you definitely won't mind.
Momosan is located at 415 NW 26th Street, Miami, FL 33127. For more information, visit their official website.
Riviera Focacceria Italiana
At Riviera Focacceria Italiana in Midtown, there is only one starter you should be considering: the focaccia di recco. Don't even think about anything else until you order this. All the other starters are great, too, but this housemade dough with Italian stracchino cheese is unlike anything you've ever had. If you're still hungry afterward, then you should order the fried artichokes or eggplant parm. But if you're only going to eat one thing, make it this—trust us.
Seawell Fish N' Oyster
A great raw bar is always a nice way to start a meal, and Seawell Fish N' Oyster has an excellent one. The shrimp cocktail is a raw bar staple, and this one does not disappoint. The crispy oysters Rockefeller is a must if that's more your style. If you're here, though, why not treat yourself to a chilled seafood terrace with just about everything? If raw bar isn't your thing, the smoked fish dip and warm crab spread make for exceptional apps, too. This South Beach eatery can do no wrong.