At most restaurants, using utensils is the norm. But there are certain foods and places where you're better off getting a little messy. The next time you're feeling a little primal, check out these restaurants where utensils aren't required.
Awash Ethiopian Restaurant
There's nothing quite like a dining experience at Awash Ethiopian Restaurant, a Miami Gardens institution. Expect a welcoming "country home" vibe upon walking in; you'll feel as if you're visiting your best friend's place. Instead of cutlery, you'll be using injera—a spongy flatbread—to scoop up the food and eat. Beef, chicken, and lamb options abound, and the restaurant also features a number of vegetable entrees like yellow split peas, collard greens, and red lentils. Our recommendation is to order the Taste of Awash, which gives you a little bit of everything.
Awash Ethiopian Restaurant is located at 19934 NW 2nd Avenue, Miami, FL 33169. For more information, visit their official website.
CJ's Crab Shack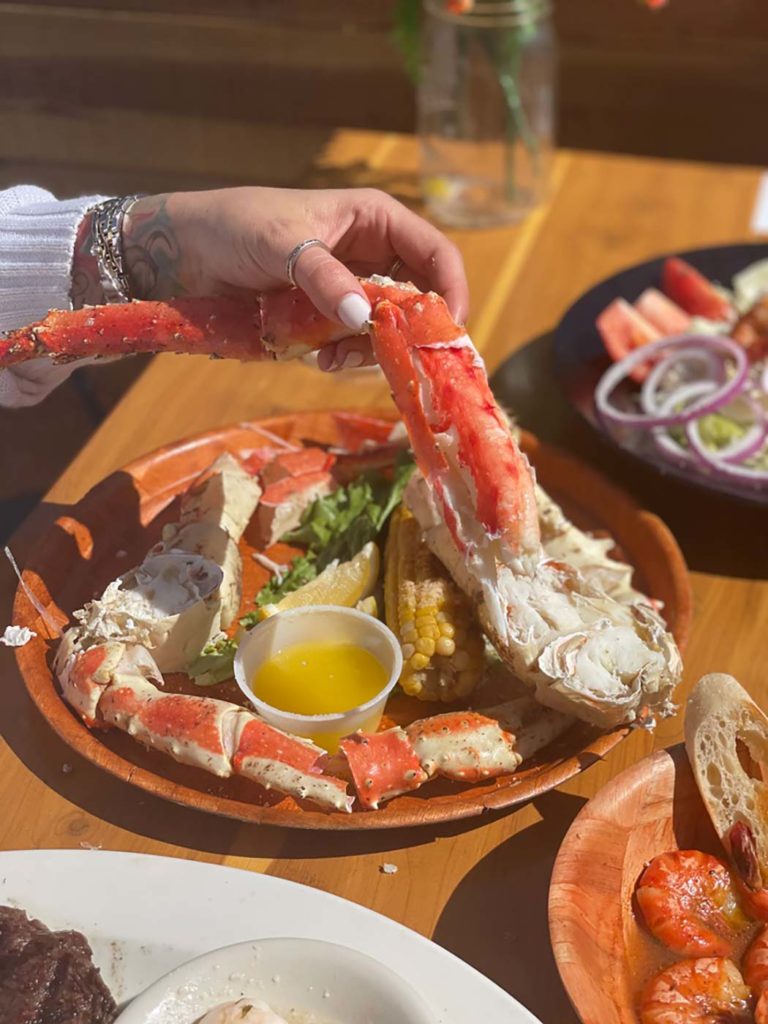 Shellfish is one of those foods where you're expected to use your hands—at least a little. When you visit CJ's Crab Shack, prepare to chuck the fork and knife and ask for some wet wipes. The menu at this Ocean Drive favorite is packed with delicious items that will require you to navigate with your hands. Some of the highlights here include the drunken shrimp, oysters, grouper sandwich, and—of course—the snow crab and Alaskan king crab. To help wash this all down, CJ's also offers a full bar with tasty options like mango daiquiris, piña coladas, and more.
CJ's Crab Shack is located at 600 Ocean Drive, Miami Beach, FL 33139. For more information, visit their official website.
Lobster Shack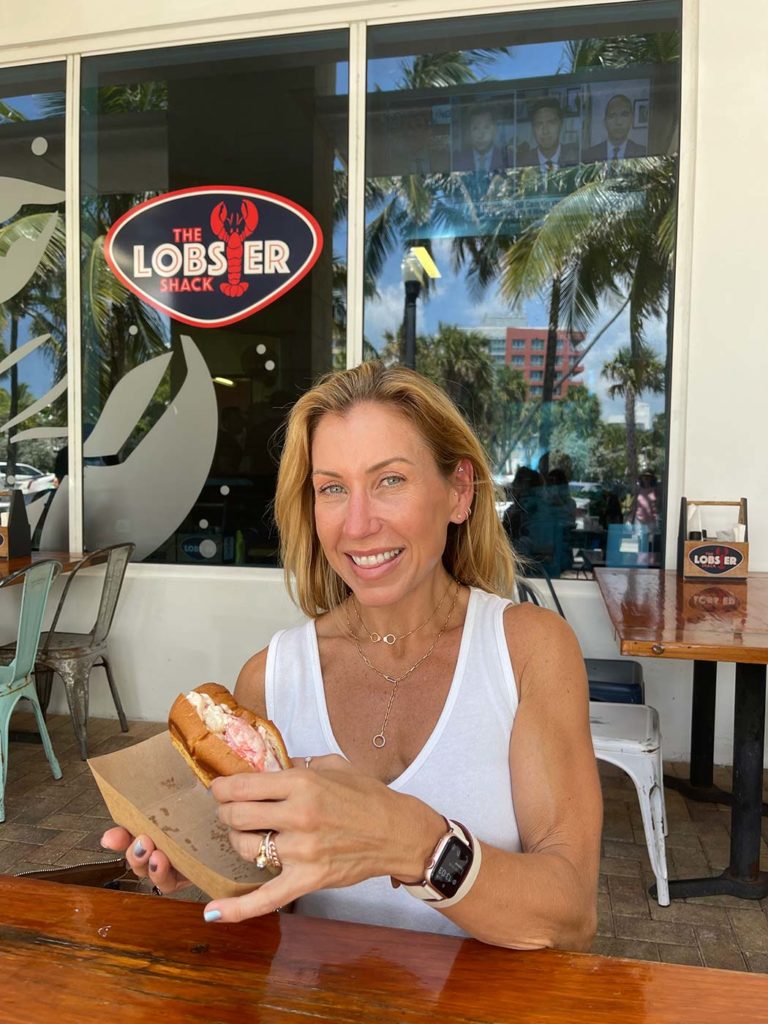 Just like its sibling concept CJ's Crab Shack, many items at Miami Beach's Lobster Shack will have you using your hands as opposed to using cutlery, including snow crab and oysters. The restaurant's claim to fame—lobster rolls—is primarily a hands-on experience as well as the restaurant's tasty tacos packed with tuna, shrimp, and other proteins. The kids menu will also have your little ones scarfing down hand-helds like grilled cheese and peanut butter and jelly sandwiches.
Lobster Shack has multiple locations on Miami Beach. For more information, visit their official website.
Mr. and Mrs. Bun
As you might have guessed from the name, Mr. and Mrs. Bun in Kendall specializes in sandwiches. Outside of a few apps like bacon-wrapped tamales and spaghetti pesto balls, most of the items are hand-helds so utensils are optional.
These aren't just any sandwiches either—these selections are stuffed with a variety of mouthwatering proteins like butifarra, pancetta, braised short rib, and soft-shell crab. The sandwiches are more than enough to fill you up, but try and squeeze in a side if you can: The shredded chicken bites and lemon truffle fried pork skins are both winners in our book.
Mr. and Mrs. Bun are located at 15572 SW 72nd Street, Miami, FL 33193. For more information, visit their official website.