What's better than a delicious meal? A free and delicious meal. If someone else is taking you out on their dime, suggest one of these great spots for an unforgettable upscale outing.
Casa Isola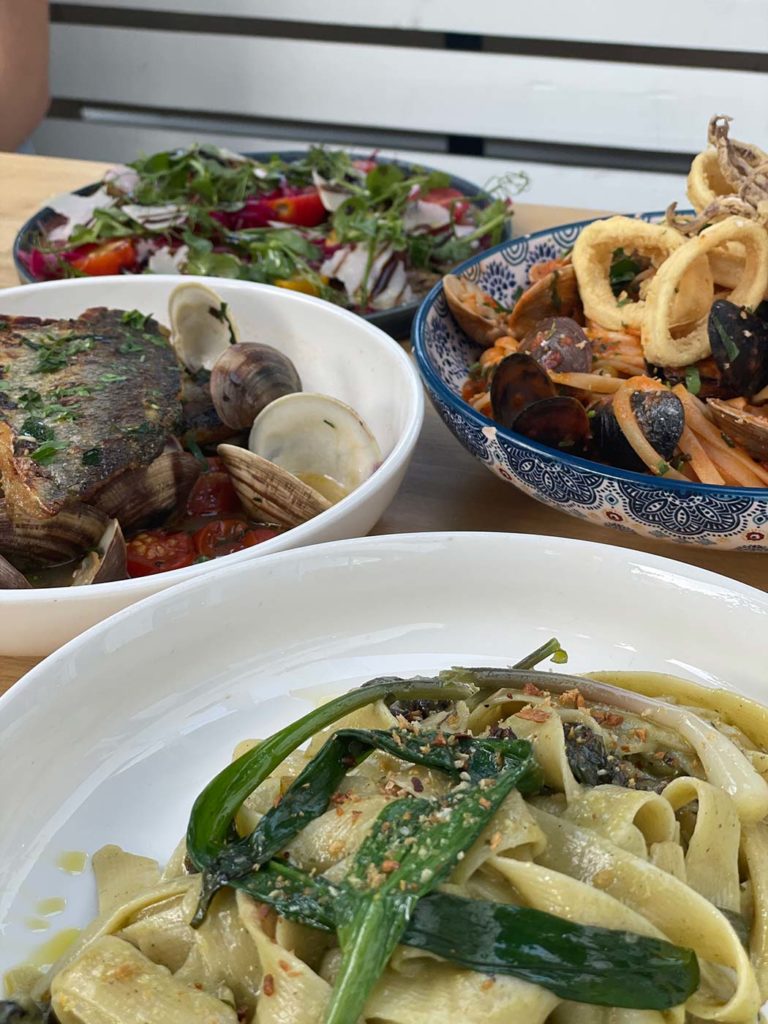 Italian restaurants in Miami Beach are a dime a dozen, but Casa Isola is one of the few standouts. The Sunset Harbour establishment has taken the neighborhood by storm thanks to exquisite pasta dishes and other delectable dishes.
Begin the meal with appetizing antipasti like tuna crudo and Milanese carpaccio and then dig into favorites like bucatini all gricia and ravioli bianconeri. Since someone else is buying, consider getting the veal chop parmigiana. It'll last you at least two meals.
Casa Isola is located at 1418 20th Street, Miami Beach, FL 33139. For more information, visit their official website.
Costa Med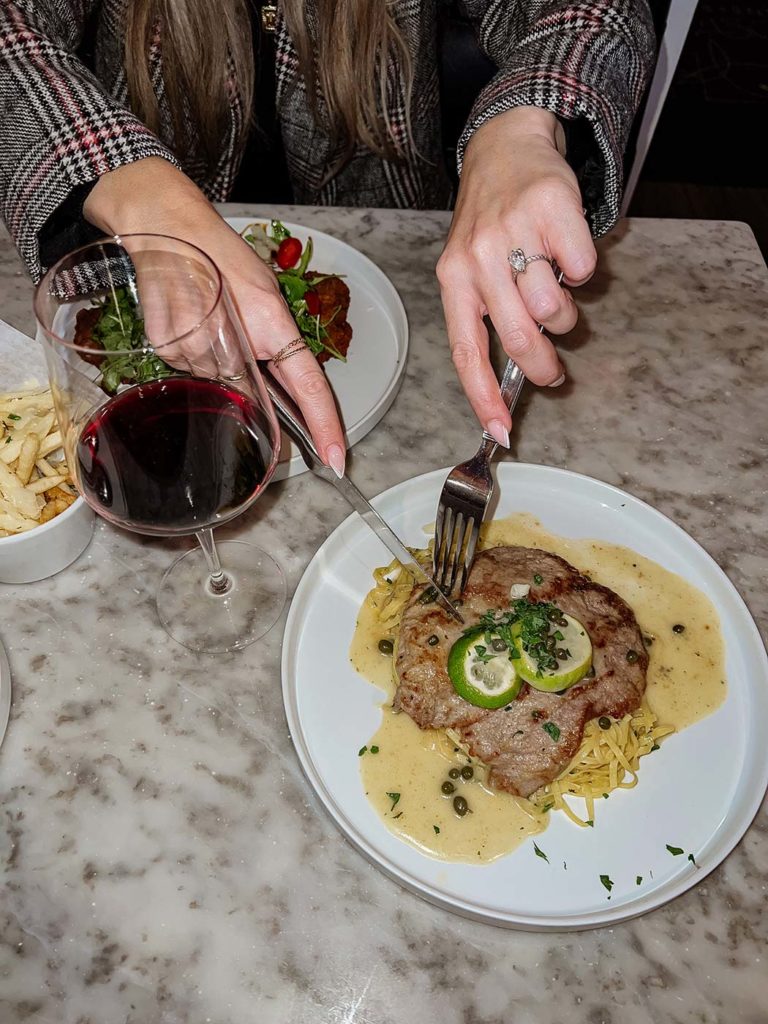 Key Biscayne is a neighborhood that doesn't get enough credit when it comes to culinary concepts. Case in point: Costa Med, a neighborhood hangout that might have slipped under your radar. The intimate Mediterranean-inspired restaurant features an expansive menu of… Well, just about everything.
You can stick to lighter bites like crudos and carpaccios or go big with items like seared scallops, Greek-style branzino, and filet mignon. Don't forget to look at the wine list—it's a doozy.
Costa Med is located at 260 Crandon Boulevard, #46, Key Biscayne, FL 33149. For more information, visit their official website.
COTE Miami
For dinner and a show, look no further than COTE Miami. The Korean steakhouse is an interactive experience: Staff cooks your meat on the smokeless grill at your table, while you record the whole thing on Instagram or TikTok.
Your bill can add up fast but 1) that's not your problem and 2) COTE offers a reasonably priced feast for $64 a head. Included in this deal are four selected cuts with an assortment of Korean accompaniments; think scallion salad, savory egg souffle, and rice stews. Your other option (besides a la carte): The Grand Tour aka Steak Omakase. Either way, you're going to need a nap afterward.
COTE Miami is located at 3900 NE 2nd Avenue, Miami, FL 33137. For more information, visit their official website.
Hiyakawa
Budgets be damned: Hiyakawa is a lavish dining experience like no other. The Wynwood hotspot is home to an extensive selection of high-quality sushi and Japanese specialties. A la carte ordering is available, but you're honestly better off opting for a tasting; you'll get to try a little bit of this and that and everything in between. It's not cheap, but if someone else is paying for it, you need to do it.
Hiyakawa is located at 2700 North Miami Avenue, Miami, FL 33127. For more information, visit their official website.
Orno
Located within Coral Gables' Thesis Hotel, Orno is all about New American cuisine. Helmed by celebrated chef Niven Patel (Ghee; Mamey), the restaurant boasts a flavorful menu featuring delights like vadouvan cauliflower, spicy penne, wagyu beef tartare, beef cheek pappardelle, and wood-fired turnips—to name a few.
Complementing all these dishes is a just-as-impressive roster of cocktails based around literary figures and classics. One example: The Dr. Gonzo, a gin-based ode to Hunter S. Thompson.
Orno is located at 1350 South Dixie Highway, Coral Gables, FL 33146. For more information, visit their official website.
RED South Beach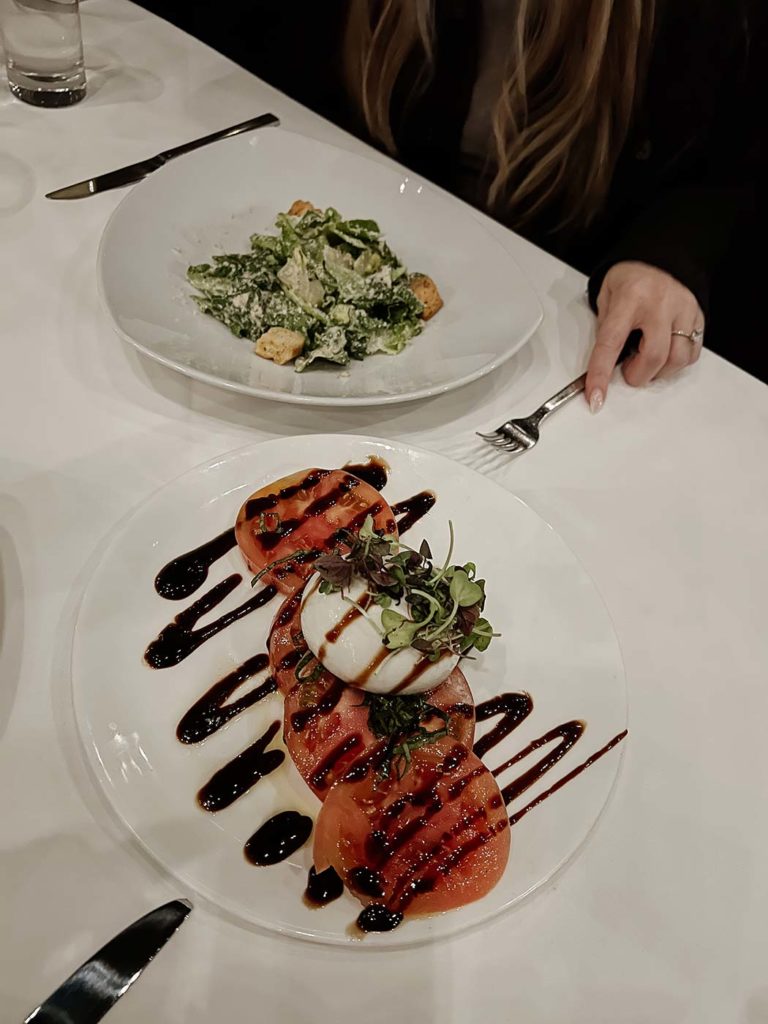 The best word to describe RED South Beach is consistent. The storied South of Fifth restaurant is THE place for all things steak. You'll be hard-pressed to find better quality meats on this side of town. But there's so much more to this establishment than just steak.
On the menu, you'll find everything from raw bar items, salads, and seafood to pasta dishes, chops, and signature sides like the to-die-for four-cheese mac. This place has it all—and does it all oh so well.
RED South Beach is located at 801 South Pointe Drive, Miami Beach, FL 33139. For more information, visit their official website
Toscana Divino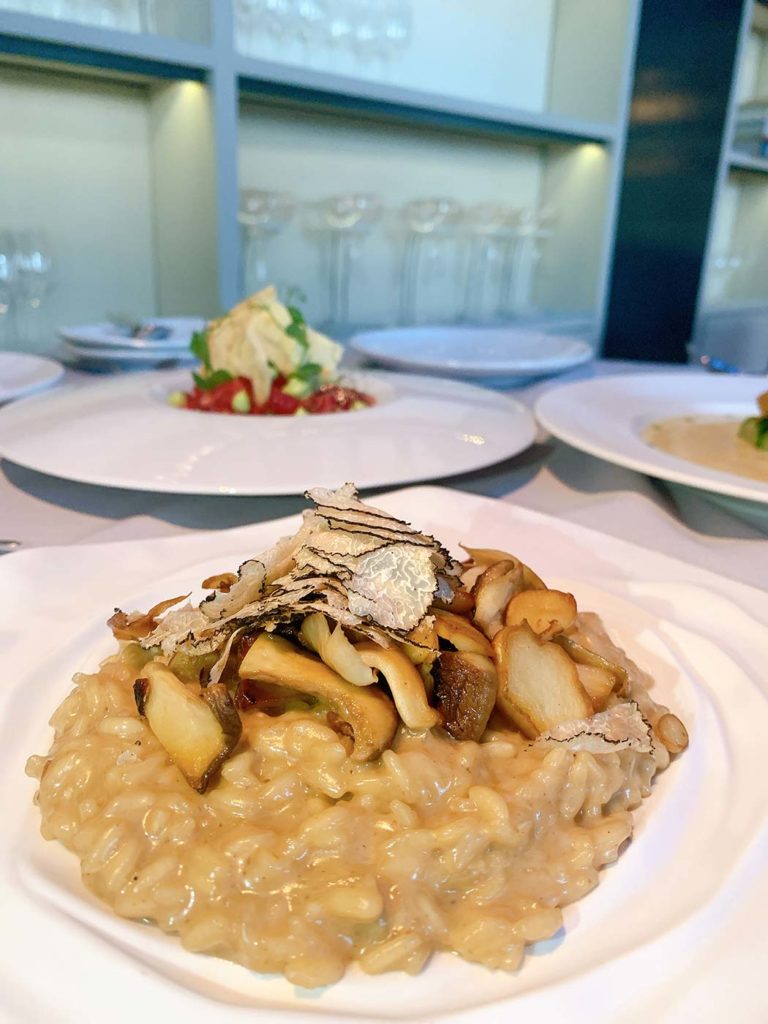 Restaurants come and go, but Toscana Divino is seemingly forever. The Mary Brickell Village restaurant is an institution and has spent years as the anchor of the historic shopping center. Here, guests will find an assortment of Italian delights that change seasonally yet remain consistently delicious.
Highlights include the burrata caprese, Berkshire pork chop, lobster salad, and the simple-yet-spectacular cacio e pepe. Make sure to check out the wine list, which features one of the largest bottle selections in town. We're talking hundreds and hundreds of bottles.
Toscana Divino is located at 900 South Miami Avenue, #185, Miami, FL 33130. For more information, visit their official website.