Updated weekly, our roundup of the best Miami restaurants has to offer gives you a glimpse into what's going on in the Magic City during the week ahead. Looking for more? Check out the newest restaurants in Miami and the food and drink specials this month.
Tuesday at Ironside Pizza
We have quickly been swept off our feet by the incredible Italian cuisine at Ironside Pizza and we are heading back there this Tuesday for lunch. What this Upper Eastside Pizzeria has above the rest is the quality of its ingredients. Caputo 00 flour from Napoli, Marzano tomatoes, Fior di Latte mozzarella, and garden-fresh herbs are just the beginning of it. And while many Italian establishments have the reputation of being culinary purists, Ironside Pizza will always offer to make your pizza vegan or your pasta gluten-free because they care about their community like that. To keep a balanced lunch we love getting the Insalate Di Casa. But don't let the sound of "house salad" fool you. This is an absolutely divine creation of arugula, beef steak tomatoes, Grana Padano cheese, and a white balsamic vinaigrette. Pairing that with absolutely any of the pizzas and it's a lunch we'll be coming back for time and time again.
Thursday at Riviera Focacceria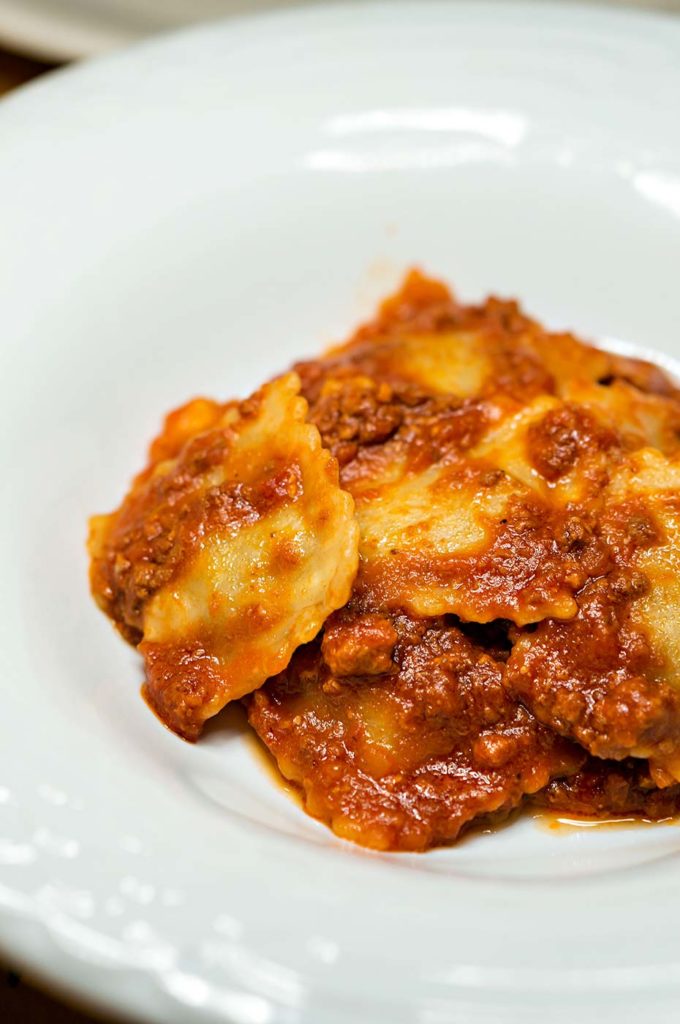 This time around we're going for a little end-of-the-week pick-me-up at Riviera Focacceria. We absolutely love the kind family vibes at this Italian eatery and now that the weather in Miami is cooling down we can enjoy a lovely afternoon outside thanks to their outdoor seating. Sometimes a nice, decadent dessert and a cup of joe are all we need for an ideal afternoon and Riviera Focacceria delivers. Each one of their dessert options is simply divine however we can never seem to pass up the establishment's tiramisu. It's a top three in Miami, without question. Lady fingers, espresso, mascarpone, and cocoa powder — a classic executed flawlessly. That and a cup of Italy's finest espresso… What else does one need to have a blissful midweek day?
Saturday at Costa Med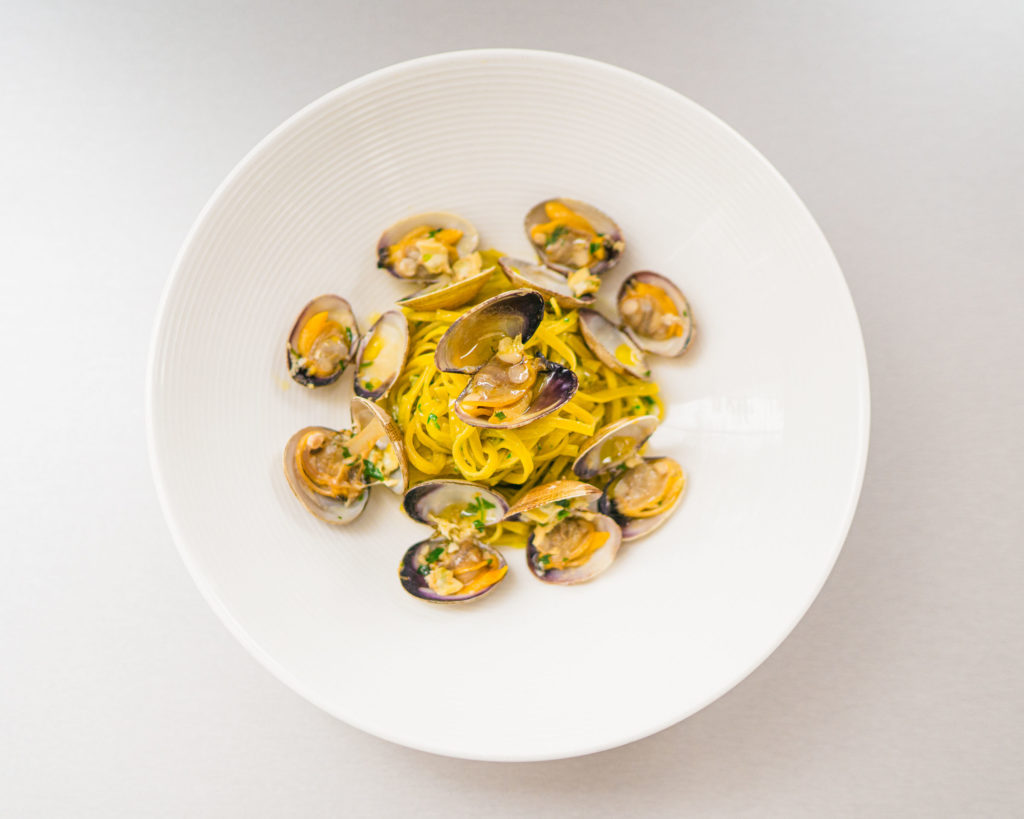 This Saturday we're looking forward to our mini Mediterranean getaway just 15 minutes away from Miami. That's right, we're driving over to Key Biscayne — home to the revered Costa Med. This charming bistro serves up dishes so fine, you might really forget you're not actually on the Mediterranean coast! While Costa Med's fresh seafood appetizers like the carpaccios, tartars, ceviches, and tataki never cease to tingle our tastebuds, this week we're heading straight for the pasta. With so many appetizing proteins to choose from, the fresh house-made pasta might get overlooked. This week overlook it we won't. The pasta is always cooked to perfection, bouncy and firm, begging to scoop up every last bit of the delectable sauces. The Aragosta Fra Diavalo, an absolute favorite, is a mesmerizing dish of black linguini served in a spicy tomato sauce with lobster chunks. Then there's the Linguine alle Vongole, a classic that is done its due justice — an absolute clam-lovers fantasy cooked with all the right aromatics — garlic, shallots, and parsley. For vegetarians, there's a dish that will have you making the drive to Key Biscayne time and time again. We swear we still dream of the aroma of the Pappardelle Ai Funghi Porcini, a pasta dish made with porcini, garlic, and white truffle oil. Bon appetite!
Sunday at RED South Beach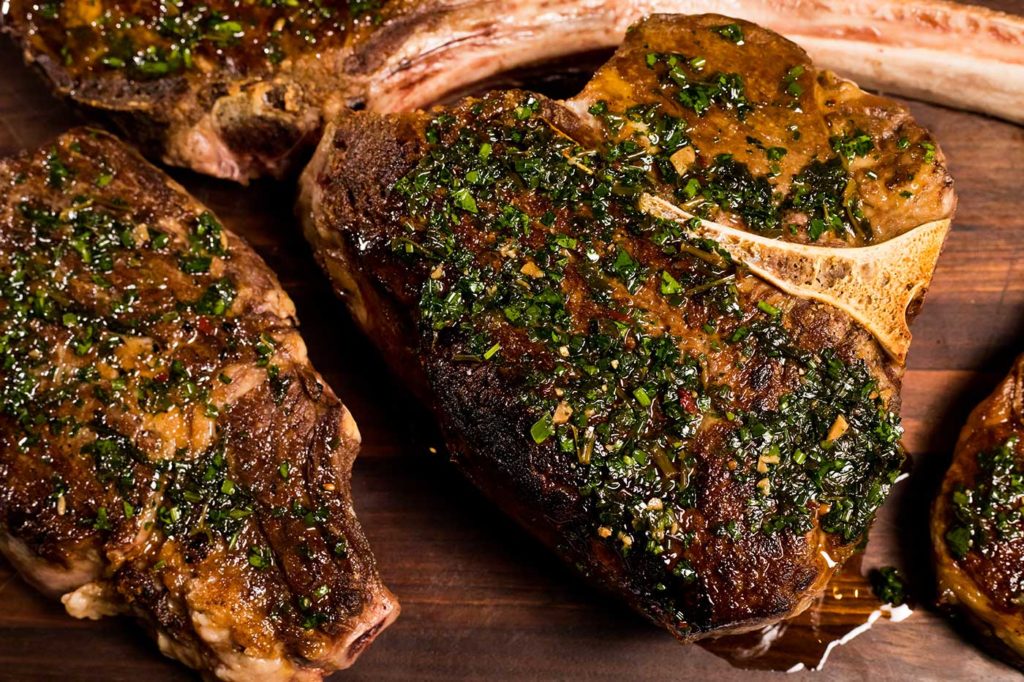 This Sunday is the launching of the new Sunday Brunch over at RED South Beach and boy are we there for it! Just when we thought Red could no longer amaze us with their incredible weekly offerings and then they roll out… dare we say it? One of our favorite meals! For $89 per person enjoy a feast of unlimited tapas, Telmont champagne, and hot & cold beverages, plus a choice of a main dish and specially curated dessert selections by Chef Peter Vauthy. If you've ever had the Chef's special chocolate ganache-filled chocolate cake, you know you're in for an absolute treat! As part of the unlimited tapas, expect oysters on the shell, Wagyu carpaccio with bone marrow and truffle aioli, blue crab ravioli, and many more delicacies. The price might sound a little steep, but considering what you're getting it might just be the deal of a lifetime, and hey, this is surely not your every-weekend kind of brunch!