Welcome to our weekly roundup of the top dining options in Miami! Stay up-to-date on the latest happenings in the Magic City with our curated selection of the best restaurants.
Looking for more? Check out the newest restaurants in Miami and the food and drink specials this month.
Wednesday at La Estancia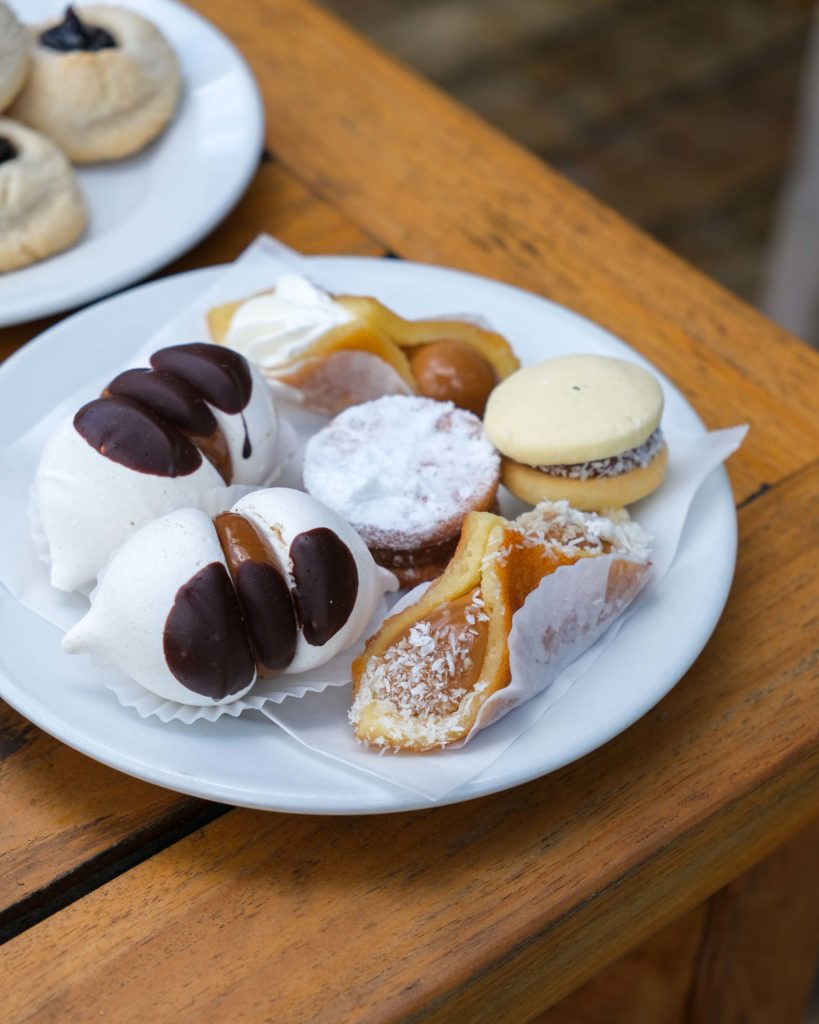 World Dulce de Leche Day is a thing. A big thing, if you ask us. You know we'll be getting our sugary dulce de leche fix at none other than La Estancia. Home of all things Argentinian and delicious in Miami, the restaurant slash bakery slash deli is packed to the brim with sweet milk goodies.
The bakery carries a variety of dulce de leche cakes, pastries, and cookies like dulce de leche cheesecake, coconut cake, and of course alfajores. La Estancia also makes an irresistible dulce de leche coffee. This will be a very sweet visit so we recommend stopping by early on in the day for the celebration. 
Thursday at Cubata
If you haven't been to Cubata yet, follow us because this spot is a hot one. The Spanish-Cuban tapas restaurant has indubitably one of the best happy hours in town and on Thursdays happy hour is till, wait for it…closing. A.K.A. 2 a.m. What?! Are you getting ready for a night out with us yet? If 50% off all alcoholic drinks won't keep you up and enjoying the fiesta then live music surely will.
No happy hour is complete without delectable bites to go along with the sips. The tapas at Cubata are sensational. Some of our all-time faves include pulpo a la gallega, tender octopus atop potato slices; assorted croquetas filled with Serrano ham, cod, and spinach; and a classic ensaladilla rusa — creamy potato salad with tuna and egg. All of which pair marvelously with red vino. Well enough from us, see you on the dance floor!
Cubata is located at 1605 SW 8th St, Miami, FL 33135. For more information, visit their Instagram profile.
Friday at COTE Miami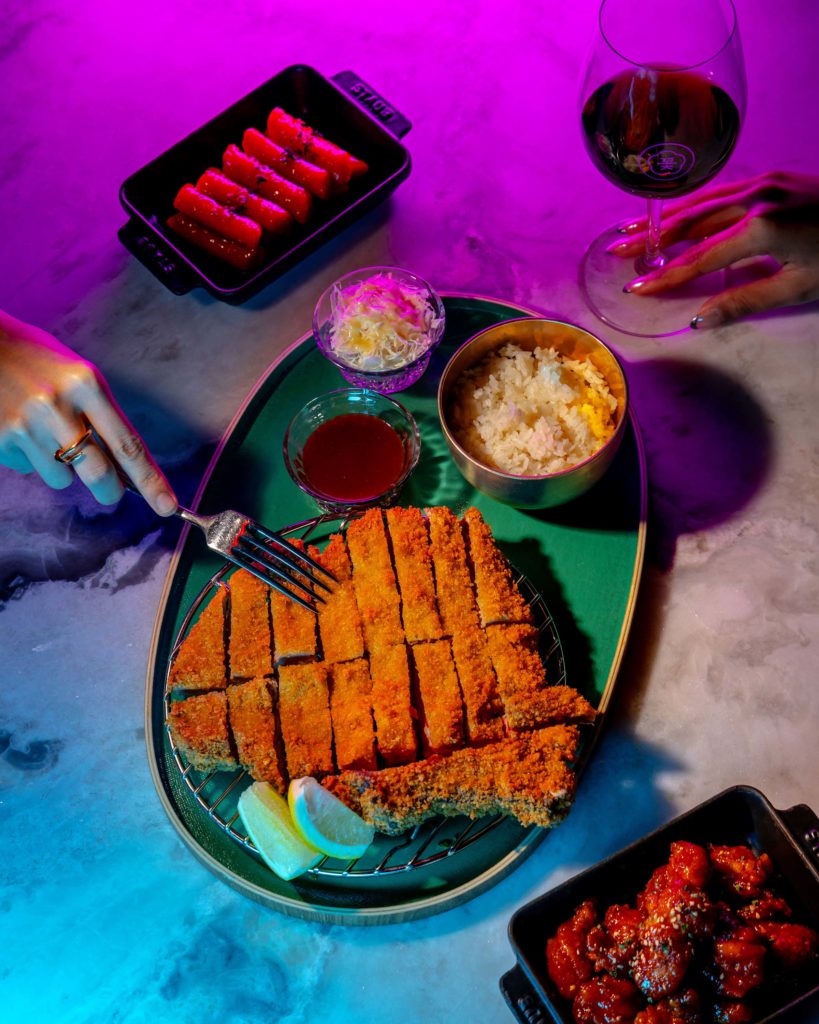 If you've been putting off dining at the Michelin-starred and James Beard Award-nominated COTE Miami because of the price point now is your chance to cop a fancy night out. Thanks to the restaurant's newly unveiled Magic Hour, a daily happy hour running from 5 to 7 p.m., diners can try tasty bits and sips for $8.88 each.
Start your evening off with a Magic City-inspired cocktail like Vice City, a martini made with Grey Goose, Bombay Sapphire, Noilly Pratt, and St. Germain. There's yet another lewdly named craft beverage, Sinnerman made with Bacardi Ocho, St Teresa, mint, lime, and club soda. Whichever bevvy you choose for the evening, they all go exceptionally well with the tangy happy hour bites like chicken nuggets in a gochujang glaze, lobster fritters with truffle aioli, or a house-smoked crispy heritage pork belly with pickled jalapeno. The Magic Hour menu also includes heartier bites like the all-time COTE favorite Crispy "SHICKEN" Sandwich, which is a  chicken and sweet shrimp patty accompanied by American cheese and tartar sauce going for $16. This happy hour is certainly out of this world and while we'd love to keep it all to ourselves, we are no gatekeepers and live by "the more the merrier" so join us this Friday for a delicious dine. 
Cote Miami is located at 3900 NE 2nd Ave. Miami, 33137. For more information, visit their official website. 
Sunday at Ironside Pizza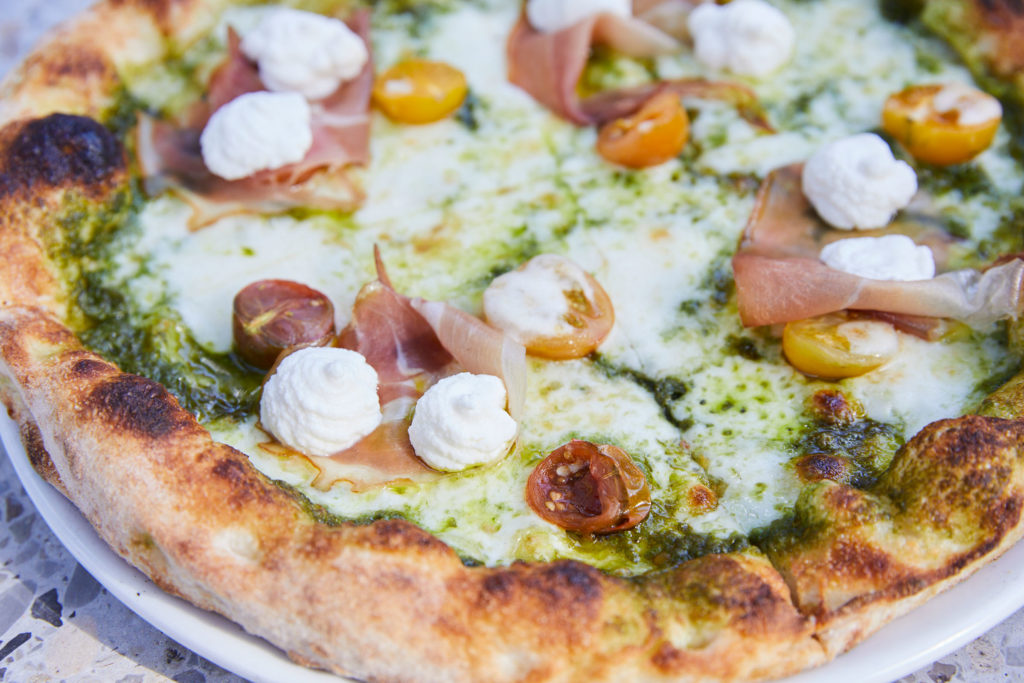 This Sunday we're celebrating. Did you know that the entire month of October is Pizza Month? Surely everyone's favorite Italian comfort food deserves a whole month to itself and if you're like us you probably have pizza at least once a week. Coincidently, this Sunday is also National Red Wine Day and if the two aren't a match made in heaven we don't know what is!
Our favorite thing about Ironside Pizza is that they live by the motto "no one should ever miss out on great pizza" and offer both gluten-free and vegan pizza options. This means you can get all your friends to tag along for this pizza celebration. We love splitting a classic pizza and one of the restaurant's gourmet pies so you'll always find a margherita on our table, which is a true sign of the pizzeria's approach to quality. As far as the specialty pizzas go there are many scrumptious options to go around like the Regina pie featuring prosciutto di Parma, baby arugula, cherry tomatoes, and Grana Padano cheese. Divine.