Welcome to our weekly roundup of the top dining options in Miami! Stay up-to-date on the latest happenings in the Magic City with our curated selection of the best restaurants.
Looking for more? Check out the newest restaurants in Miami and the food and drink specials this month.
Tuesday at Tacology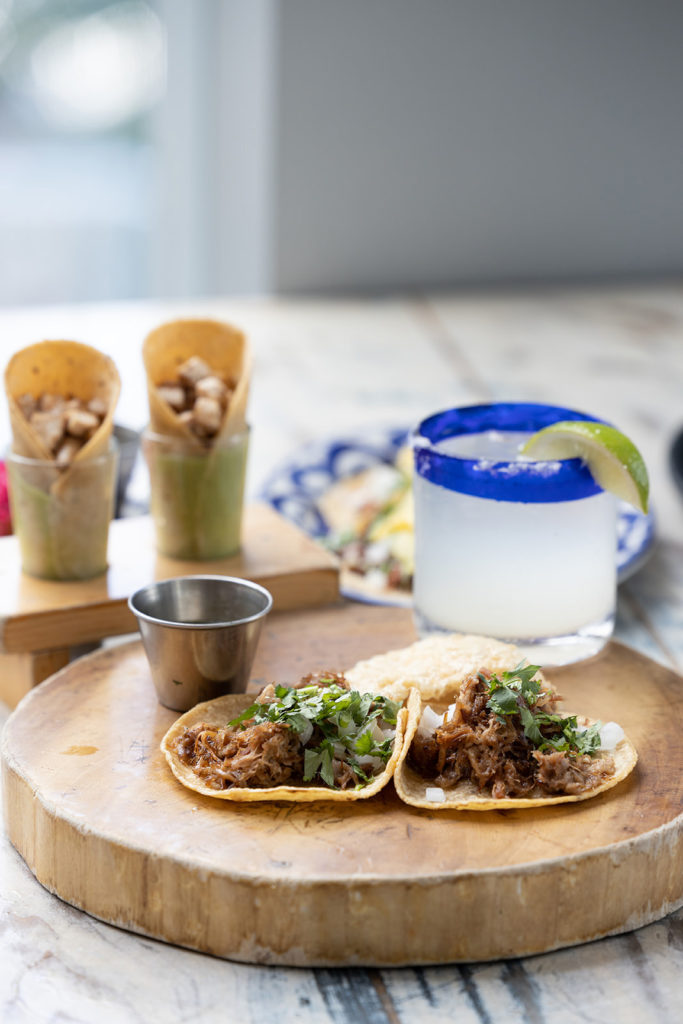 Happy Halloween! Most of us have probably already celebrated the spooky holiday this past weekend, however, there's still tons of fun to be had on the actual holiday. If you're thinking of going out to more costume parties and haunted houses this Tuesday, consider stopping by Tacology to pre-game with some drinks and tacos.
Tacology will have its all-day Taco Tuesday special on the 31st where patrons can get two tacos paired with a margarita for only $16. Choose some of the crowd-favorite tacos like the chicharron pulpo or the irresistibly classic al pastor. The margaritas here are executed to perfection, with the ideal balance of tequila and lime. If your Tuesday night is still young do venture out to try some of the restaurant's specialty margaritas like the tamarind, coconut, or Oaxaquena made with mezcal. See you there!
Tacology is located at 4th Brickell City Centre, 701 S Miami Ave, Miami, FL 33131. For more information, visit their official website. 
Wednesday at the Lobster Shack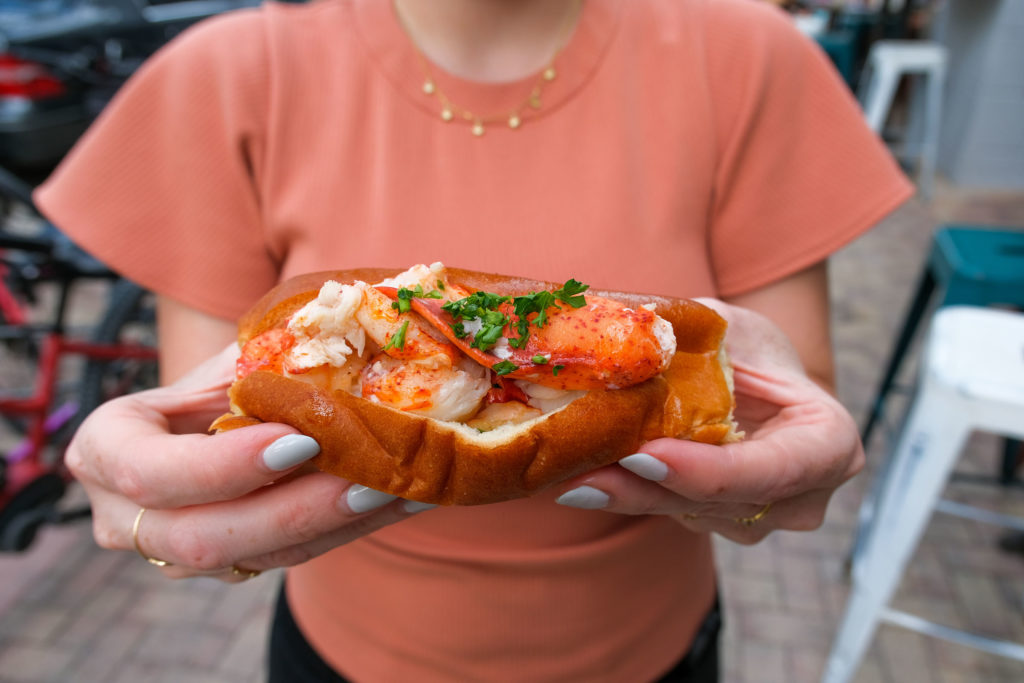 Lunch this Wednesday is served at the Lobster Shack. If you're in Miami Beach the local seafood gem is the perfect place to grab a bite. Service here is always friendly and the lobsters are flown in fresh daily from Maine. So what's our go-to Lobster Shack lunch?
To start, the lobster bisque is irresistible — rich and creamy with hefty lobster chunks. Pairing the bisque with a lovely buttery roll is a must. While the naked roll, served warm with butter, is always a winner, we're also particularly keen on the king crab roll which is quite the specialty here. Sometimes midweek lunch deserves a special treat: the Shack's Key Lime pie is utmost heavenly. 
Friday at La Estancia Argentina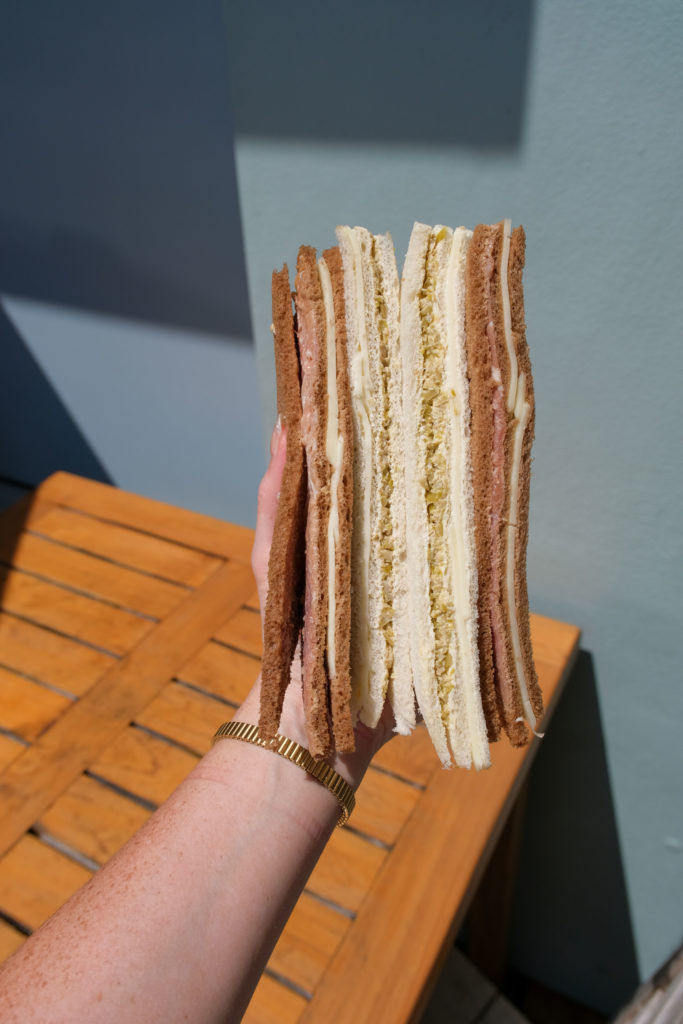 November 3rd marks National Sandwich Day. Argentina just does something special when it comes to sandwiches — if you know, you know. And if you didn't already know, we'll put you on. Head to La Estancia Argentina this Friday for lunch and make sure to order a sandwich.
Whether you're going for the classic Argentinian specialty — their double-layered, crust-free miga sandwiches; or perhaps one of the gourmet creations served on a crispy baguette with a side of fries, you really can't go wrong here. If you're feeling slightly peckish we recommend going with a miga sandwich. The classic ham & cheese or perhaps the prosciutto & mozzarella are both stellar options. Now if you've got a bit more of an appetite the gourmet sandwiches are out of this world. Our favorites include the chicken milanesa, grilled beef tenderloin, or the choripan. Delish. 
Saturday at Costa Med Bistro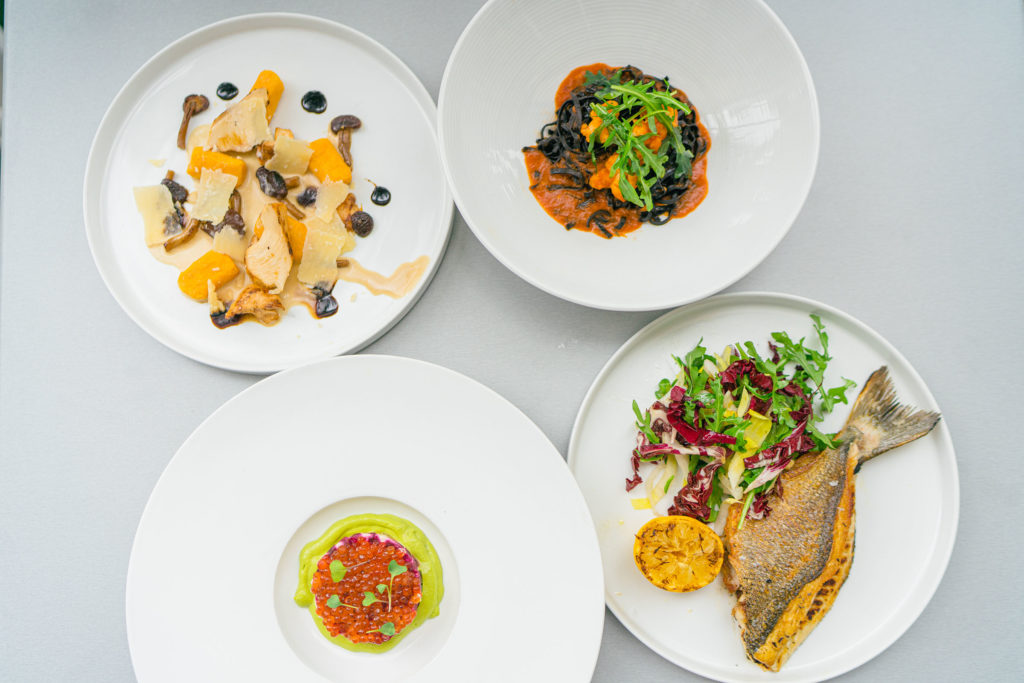 Costa Med Bistro+Wine is a true Key Biscayne treasure. People come from far and wide just to get a taste of their delectable Mediterranean offerings and feel the charming bistro atmosphere. And we are by no means an exception. Whenever we are in the mood for a little getaway — Costa Med it is!
Everything on the menu is to die for, and yet this week we are going for some of our all-time favorites. The lobster ravioli is hands-down the best crustacean-stuffed pasta we've ever feasted on. That's homemade ravioli filled with nothing but claw meat and drenched in a velvety lobster cream sauce. It's a great dish to pair with the fresh wild-caught seared scallops, order a glass of chilled white wine and make it a true seafood feast.