Updated weekly, our roundup of the best Miami restaurants has to offer gives you a glimpse into what's going on in the Magic City during the week ahead. Looking for more? Check out the newest restaurants in Miami and the food and drink specials this month.
Monday at CJ's Crab Shack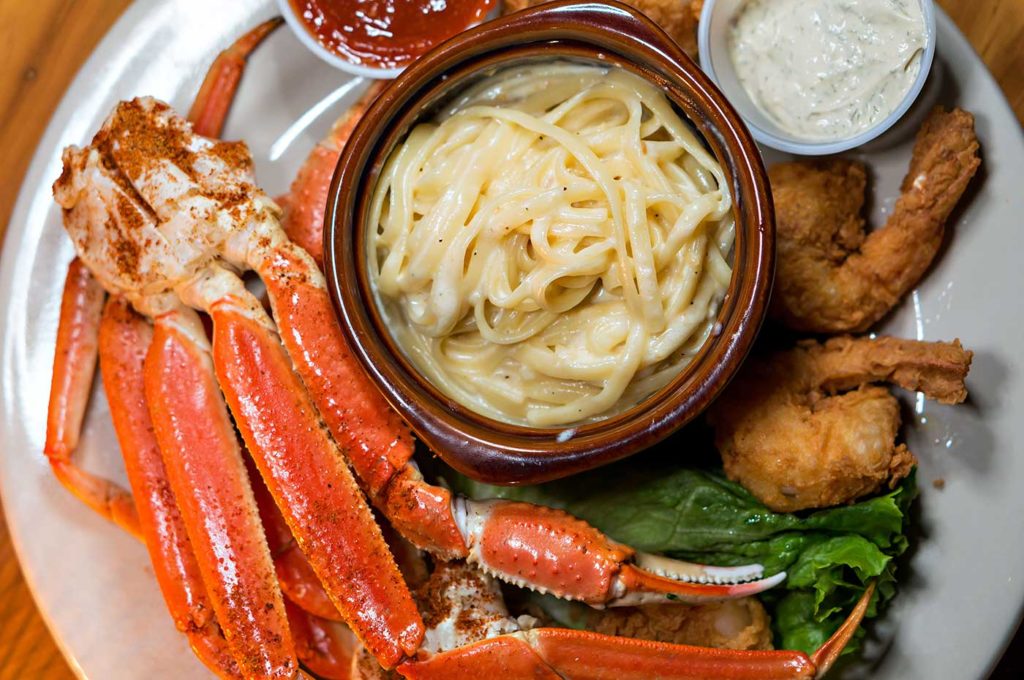 This week Monday we're heading to an Ocean Drive gem (yup, you heard that right!) for lunch at our favorite crustacean joint. While we've always loved evenings at CJ's Crab Shack for their happy hour specials featuring thumping cocktails, their menu is also full of quintessential lunchtime bites, and this week that's what we're craving. 
When we're feeling to keep it on the lighter side, one of the Shack's salads is always a proper decision. The Blackened Shrimp Salad comes packed with plump shrimp, buttery avocado, and roasted corn, keeping you full for the day ahead without feeling heavy. Sometimes though, we go for something a little more substantial. The Fried Shrimp Po Boy gives the New Orleans creation its due respect and comes positively loaded with deep-fried shrimp (we've counted over a dozen on occasion), plus is accompanied by crispy fries or cole slaw.
Best yet, the cheery staff always has us leaving the establishment in an exuberant mood ready to tackle the rest of the work day. 
Wednesday at Patio Isola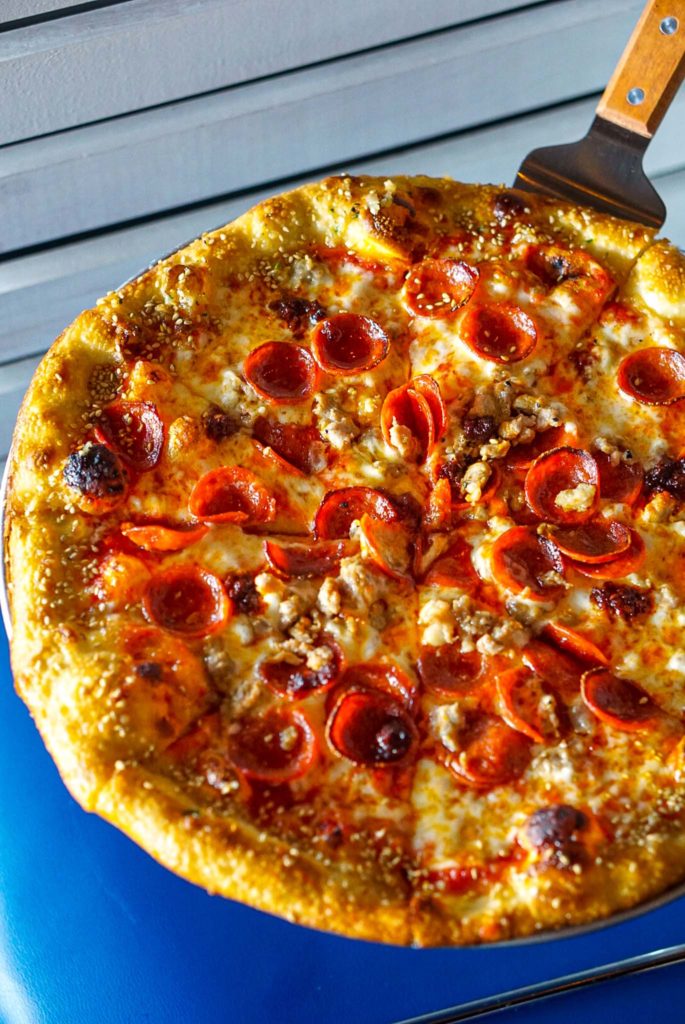 Wednesday we're grabbing dinner at Patio Isola for their Lucky 13 Wednesday where all pies are going for just $13. Oh, and what a pie it is! This is anything but your local pizzeria's pepperoni pie. If you've yet to try the pizza at this newly opened hot spot, you're in for a well-deserved delicacy. 
Options include the Vecchia Signora featuring braised short rib and truffle oil; La Plazita, a meat-lovers paradise with three kinds of meats embraced by fresh mozzarella and pink sauce; or the Sofia Rosa, a humble pie of tomatoes, mozzarella, pecorino, and roasted garlic that packs an utmost fragrant punch in all the best ways.
A little secret — if you come before 7 you'll also be catching the Patio's happy hour with half off all cocktails, beer, and wine by the glass.  
Saturday at BBQ and Craft Company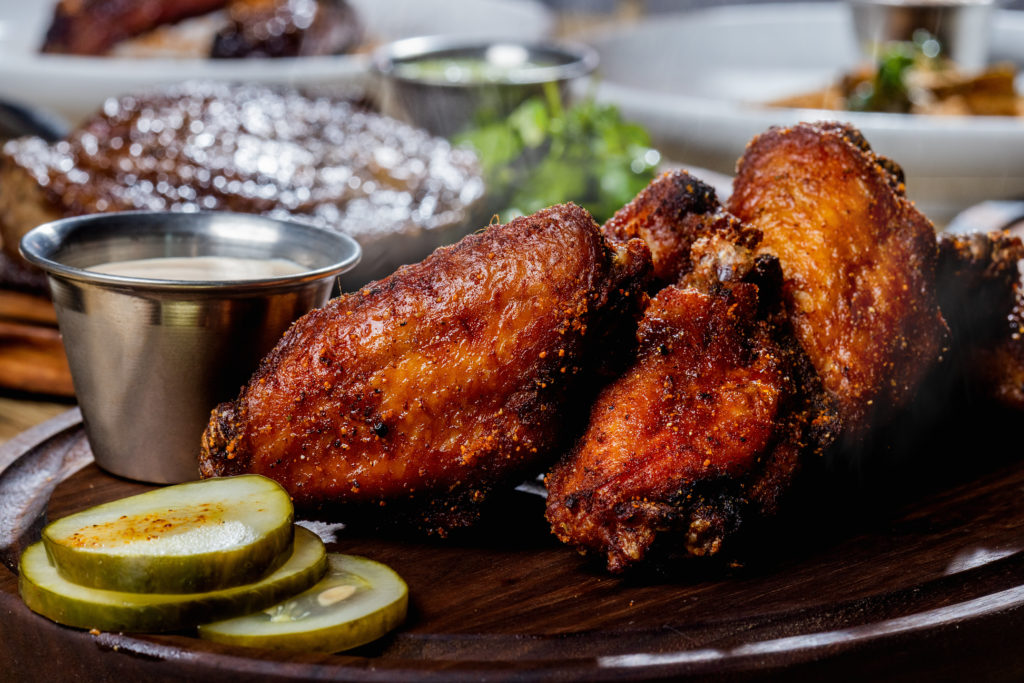 This Saturday at 8 p.m., find us at our favorite Miami BBQ joint for the spookiest barbecue of your lifetime. What's so spooky about good ol' grilled meats you may ask? Well, let's just say if you haven't had whole roasted alligator before, you'll be in for a treat, keep the tricks. 
The alligator tasting will be accompanied by live music and Game Day Specials including $1 wings and $5 draft beers. That's a straight-up steal. That's the Craft Company's way of giving out candy.
And what's a Halloween BBQ party without costumes? Guests are invited to come in their most creative garbs for a chance to win a Craft Tasting Meal for four. Make sure to make your reservations beforehand as this is a night not to be missed, folks! Or else…
Sunday at Angler's Rooftop
After a ghoulish Saturday night, we'll be relaxing at Angler's Rooftop with another Halloween-themed extravaganza. On the menu you'll find some Seawell Fish N' Oyster's seafood specialties like the picante red shrimp cocktail, lime green Coquille Aguachile prepared with the butteriest sea scallops, and a blue crab salad in miso, honey, and tarragon vinaigrette.
For lovers of the land's gifts, there'll be jerk chicken wings, smashed burgers, and Peruvian chicken sandwiches, to name a few standouts. Seawell's menu is chock-full of the freshest proteins and loaded with mesmerizing spice combos.
There's also going to be happy hour beer specials and an impressive selection of craft cocktails. The venue is open to everyone with a cabana rental or day pass, so make sure to snatch them in advance and see you by the pool!