Welcome to our weekly roundup of the top dining options in Miami! Stay up-to-date on the latest happenings in the Magic City with our curated selection of the best restaurants.
Looking for more? Check out the newest restaurants in Miami and the food and drink specials this month.
​​Tuesday at Casa Isola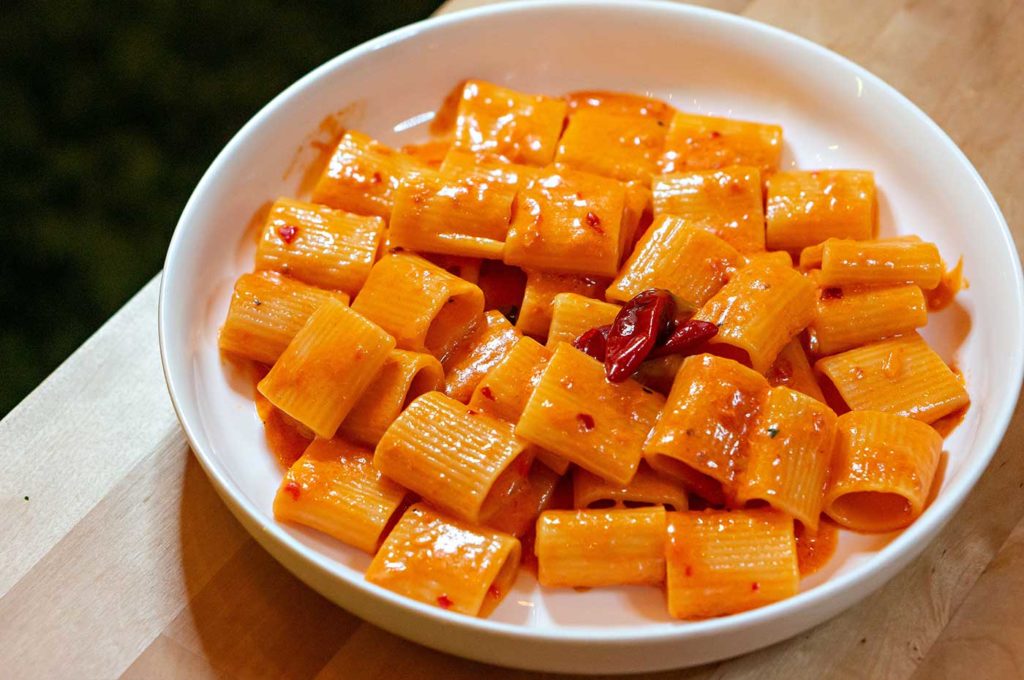 It's the day we've long been waiting for — National Pasta Day! Finally, the day to unleash your inner carbivore is here and we know just the place to dine: step inside Casa Isola. Nestled in the heart of Miami Beach, this osteria effortlessly blends all the Italian essentials — it's gourmet, yet pocket-friendly; chic, yet laid-back; and the service is as warm as the portions are generous.
So what are we getting to celebrate Pasta Day? Let's just say the restaurant's Rigatoni Alla Vodka has been a bona fide urban uproar for a reason. The vodka sauce is purely addictive, the Calabrian chiles offer the ideal kick of spice, and the rigatoni soaks it all up so well. Yum. Another classic here is the truffle pappardelle. It's truffle galore with freshly shaved black truffle and truffle butter smothering the noodles. Let's be honest though, choosing just one pasta dish here is an impossible task. The only sensible option is to order a multitude and share with your fellow pasta aficionados.
Friday at Paperfish Sushi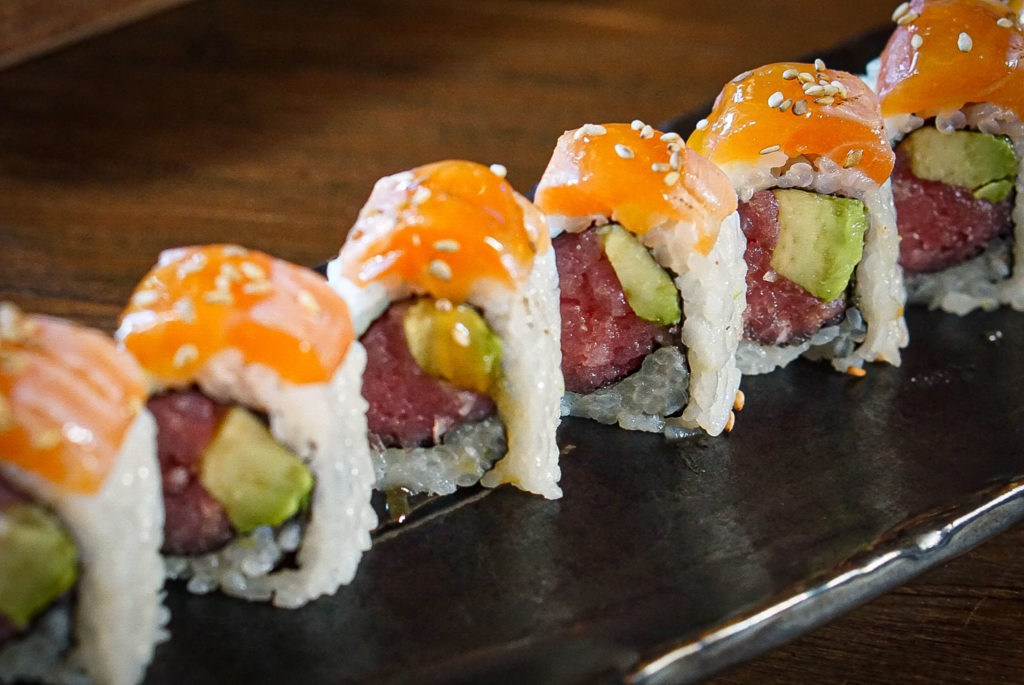 2022 Battle Sushi champion Chef Michael Asalie of Paperfish Sushi is back at it this Friday with a sushi showdown at the South Beach Seafood Festival. The SoBe Seafood Festival is a long-awaited marine delight extravaganza happening on the shores of Miami Beach. Guests can sample both classic and beloved dishes as well as new creations from their favorite restaurants.
After watching the showdown stop by the Espanola Way Paperfish Sushi location for a full taste of what the Tokyo-inspired izakaya is known for. Dive into the irresistible Paper Tuna roll, featuring a symphony of flavors with tuna tartare, torched tuna, and a secret Nikkei sauce bound to make your taste buds dance. Or perhaps the Acevichado — a delightful roll of shrimp katsu with white fish and Acevichado aioli. Chef Michael Asalie is a master of sushi fusion that will truly blow your culinary expectations to smithereens so come prepared to be dazzled.
Saturday at La Mar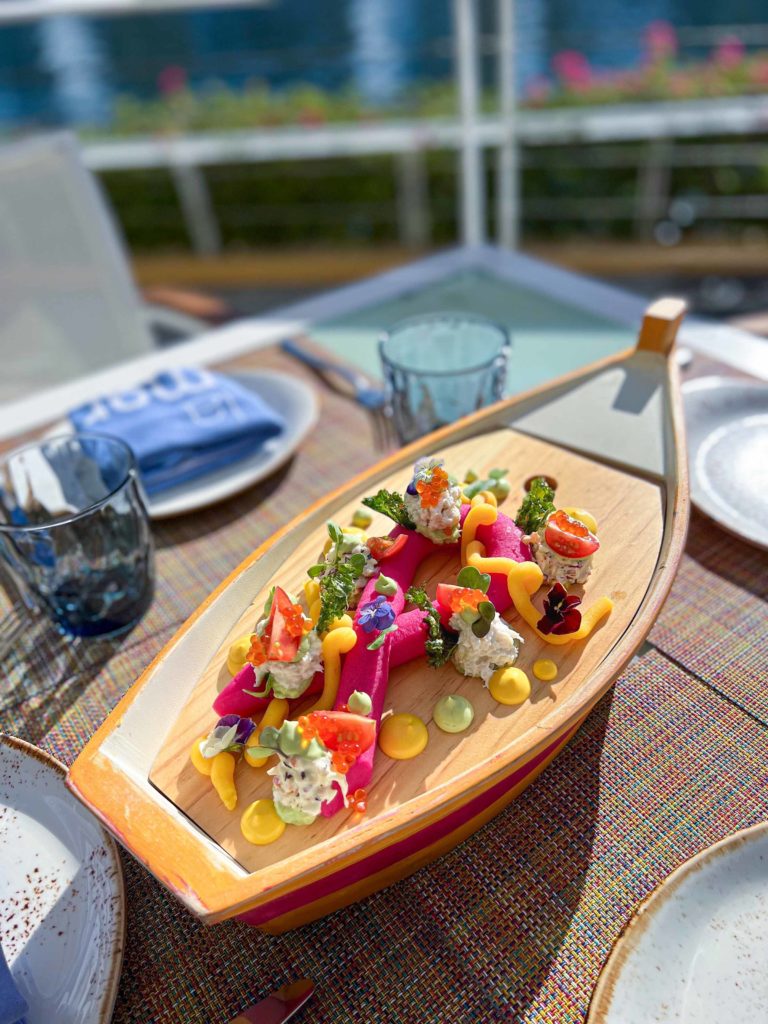 October is more than just pumpkin spice lattes — it's Breast Cancer Awareness Month. And guess what, Miami's got a lineup of restaurants that'll not only set your taste buds on fire but also make you feel like a bonafide do-gooder. La Mar by Gaston Acurio is no exception. Throughout the month, the Peruvian fusion restaurant is offering its newest creation — the Pink Causa for a Cause ($38).
Executive Chef Diego Oka has conjured a culinary masterpiece. Picture this: potato puree, molded into a pink ribbon thanks to the magic of beets. It's a terrine with layers that'll keep you on your toes. We're talking crabmeat, sunchokes, Peruvian trout, shrimp cocktail, creamy avocado, a sprinkle of smoked trout roe, and a dreamy Huancaina sauce. With every Pink Causa for a Cause you devour, a percentage goes to the Susan G. Komen Breast Cancer Foundation. Now that's what we call dining with a purpose. See you at La Mar.
La Mar by Gaston Acurio is located at 500 Brickell Key Dr, Miami, FL 33131. For more information, visit their official website.
Sunday at Riviera Focacceria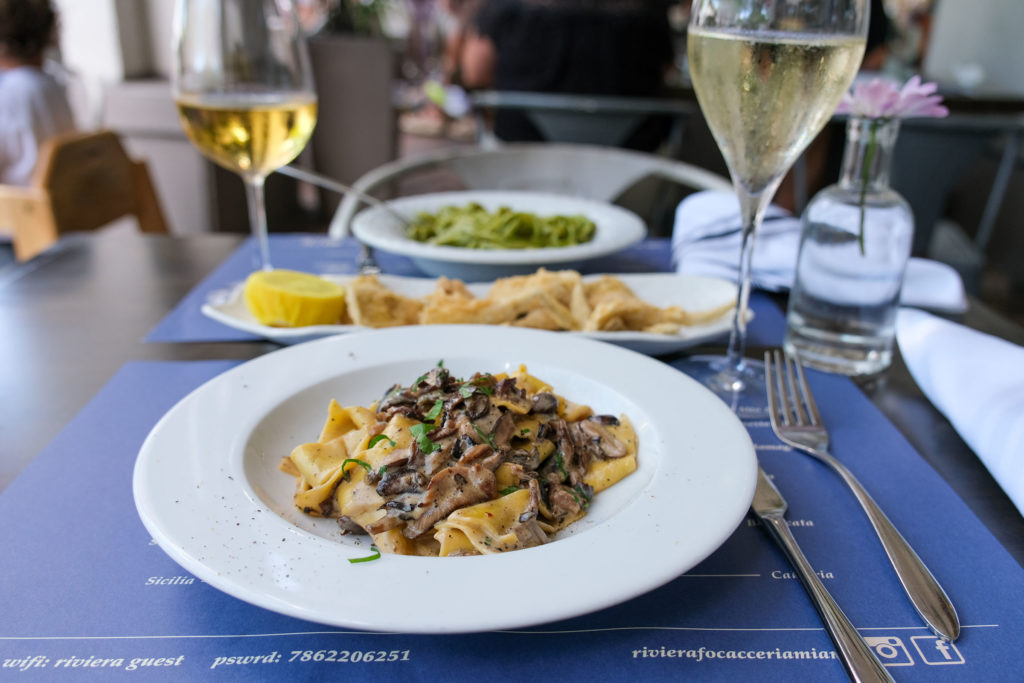 We might have fabled a little about Tuesday's pasta banquet being a special treat. In fact, all of October is National Pasta Month in the US. To us, it makes perfect sense — as the Miami heat finally starts to simmer down even us 305'ers begin to yearn for something truly comforting, something delightfully carby.
Join us for dinner at Riviera Focacceria, home of exquisite Ligurian fare in Miami. Without a doubt make sure to snatch an order of the restaurant's finest dish — the trenette al pesto, luscious linguine coated in Riviera's homemade authentic pesto Genovese. Perhaps the pappardelle ai funghi is more up your alley? That's mixed wild mushroom with aromatic thyme in a white wine-cream sauce with truffled butter. Riviera Focacceria has a myriad of delectable pasta options with varieties made both fresh in-house and imported from the finest Italian markets. October is a fleeting month, and this pasta paradise won't last forever, so let's savor every saucy, savory bite while it's here. Bon appétit!