Updated weekly, our roundup of the best Miami restaurants has to offer gives you a glimpse into what's going on in the Magic City during the week ahead. Looking for more? Check out the newest restaurants in Miami and the food and drink specials this month.
Tuesday at RED Steakhouse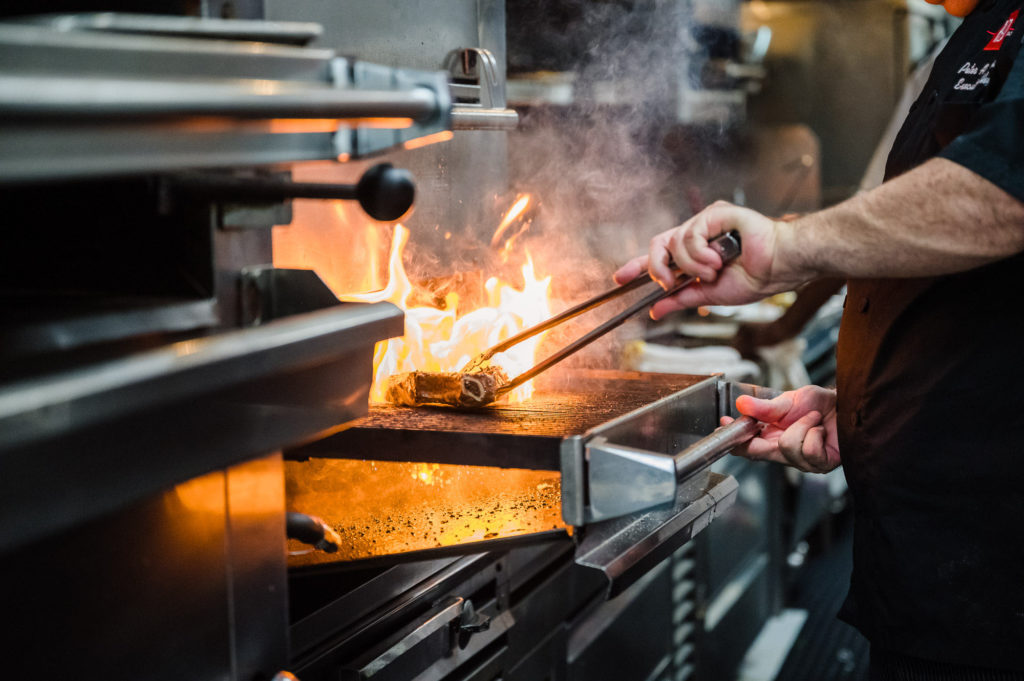 Thanksgiving has just passed but that doesn't mean we aren't ready for a new week of indulgent eats! Furthermore, it's Tomahawk Tuesday at RED South Beach, y'all! If you haven't had a chance to try America's voted the best steakhouse yet, Tuesdays are a good day to go as Tomahawk steaks are $99 each. The cuts at this South Beach steakhouse are simply unmatchable so you know you'll be seeing us there.
Another perk of going to RED is loading up on chef Peter Vauthy's signature sides. Sharing is recommended as the dishes are decadent yet the epicurean palate wants a taste of it all! The creamiest four-cheese mac & cheese, Brussels sprouts with pancetta, sauteed wild foraged mushrooms, and truffled whipped potatoes. But how can we skip any of it? Thankfully, the steakhouse staff always has the ideal wine pairing ready—a divine balance to the meal.  
Thursday at Riviera Focacceria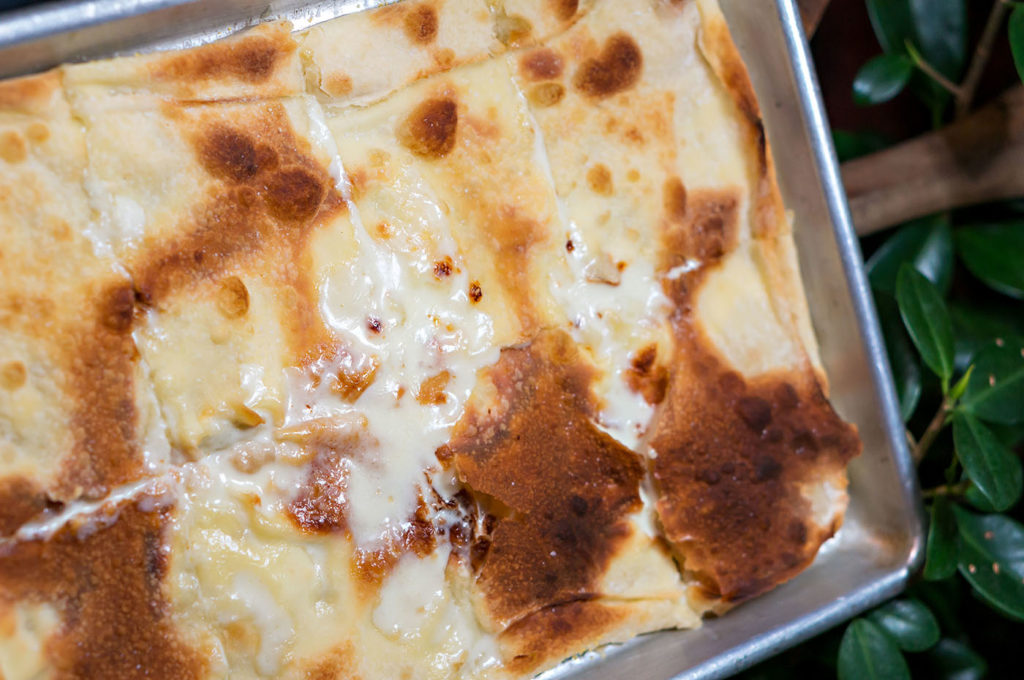 We've raved about the Focaccia di Reccio from Riviera Focacceria enough. And if it's your first time at this fine Italian establishment, without a doubt, it should be on your table. The truth of the matter is, it's hard to pass up. Yet it's also oh-so filling and the other menu items look oh-so-good. It's about time we made a date to try the other Ligurian delicacies.
In the spirit of keeping things on the lighter side, we'll be going heavy on the appetizers. To start, a plate of Antipasto Italiano—imported Parma prosciutto, parmacotto, mortadella, salame, parmigiano cheese, and taggiasca olives. In short, all the delicacies of the country generously gathered on one platter.
Next, the Carciofi Fritti has been on our radar for a while now—golden and crispy fried Italian artichokes with a refreshing touch of lemon. And finally, maybe we will be sticking to some of our tried and true classics after all. Alas, the freshness of the Carpaccio di Polpo, thinly sliced octopus, is not something easy to come by so we won't be skipping out on it. An absolute zesty delight!
Saturday at Undisclosed Miami
Meat N' Bone is well known in South Florida for their rare, top-shelf meat cuts, but the truth is its seafood offerings do not lag behind their land counterparts. This is precisely why the Irasshaimase dining experience by Undisclosed exists—to showcase the exceptional gifts of the ocean that Meat N' Bone carry. 
The seafood, imported from Japan, New Zealand, Alaska, Spain, and California, will be beautifully sliced and artfully presented in a 7-course meal. If you crave the fresh fish, mollusks, octopus, and fish roe that Meat N' Bone carries just like we do, but don't have the confidence to be the master chef yourself this is the ideal opportunity to dine and mingle in an edgy yet casual dining experience. Reservations are necessary. Book here.
Sunday at Paradise Farms
We can't think of a better activity this Sunday than buying some farm fresh produce from Paradise Farms over at the Vizcaya Farmers Market. Seems like the period after Thanksgiving and right before Christmas is the perfect time to do a little detox, no? We're going to stock up on those leafy greens, local tropical fruits, and nutritious microgreens and then begin juicing away! 
The farm also sells baby root vegetables, like radishes, carrots, and beets for delicious salads which you can adorn with edible flowers. That's 67 varieties of flowers to be exact! Paradise Farms practices organic, sustainable, and regenerative farming—making sure the soil remains rich and nutrients and not exploited. Their presence at the farmer's markets is truly something to look forward to and a beautiful way to engage with our community. See you there!