Updated weekly, our roundup of the best Miami restaurants has to offer gives you a glimpse into what's going on in the Magic City during the week ahead. Looking for more? Check out the newest restaurants in Miami and the food and drink specials this month.
Tuesday at Seawell Fish N' Oyster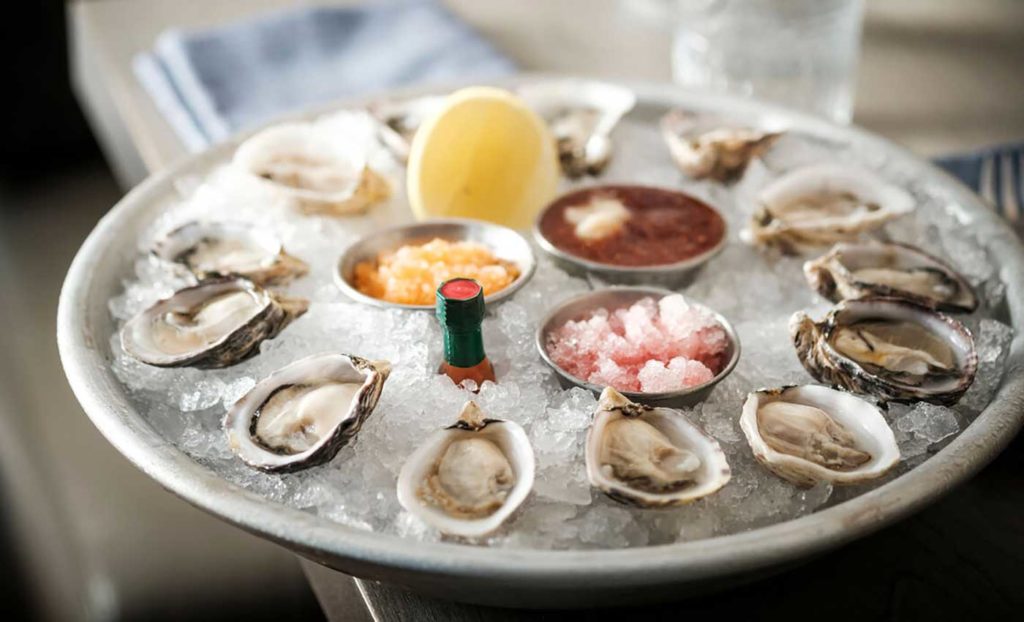 This Tuesday at 5 p.m sharp, catch us over at our favorite Miami Beach hidden gem—Seawell Fish N' Oyster for none other than their Seawell Oyster Hour. True, it might only last an hour from 5 to 6 p.m, but oh, what an hour it is! And hence, our accent on sharp.
What can one expect at this delightful affair? Chef-selected oysters going for half the price and $9 Aperol Spritz & Prosecco will have us gleefully bubbling just as much as the latter. Once that hour is over though, you won't see us leaving so soon. Seawell might have one of the freshest seafood selections in town but their dessert menu is equally one for the books. The Coconut Sabayon—poached pear, marinated berries, confit lemon, and a meringue crisp is delicately sweet, aromatic, and refreshing enough to go with the mollusks.
Thursday at Ironside Pizza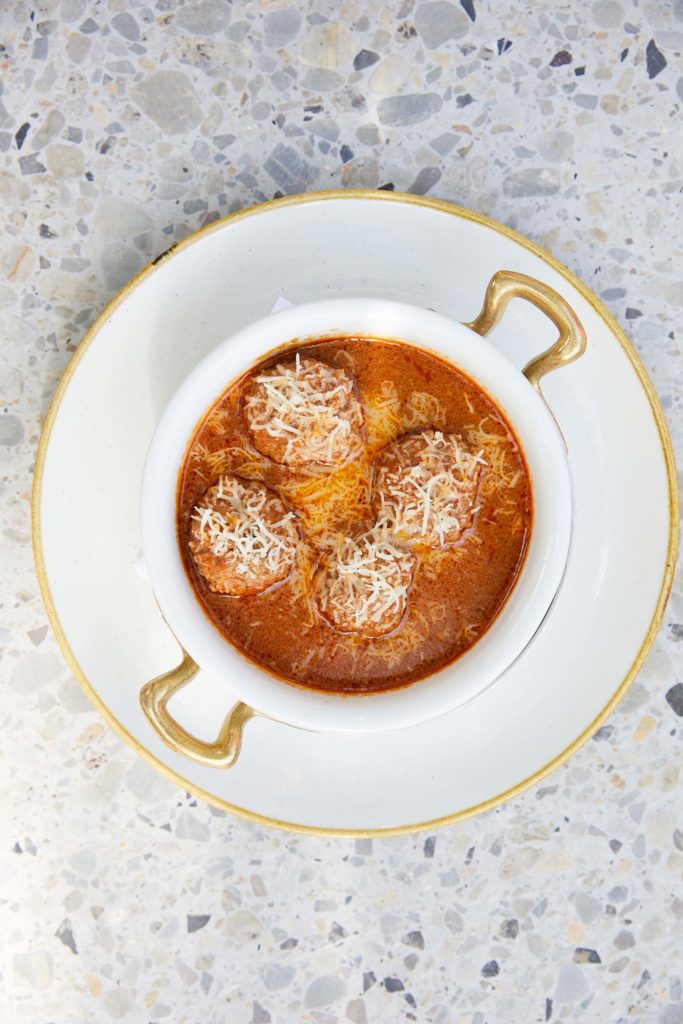 This just in. We heard that Ironside Pizza hand-rolls their meatballs every single morning and we cleared our schedule to make sure we're there for lunch. The Polpette, as they are called, are prepared just as they would be in the most traditional of Naples households—served in San Marzano Pomodoro sauce and topped with a sharp pecorino. That and a few other appetizers like the Farinata, a gluten-free unleavened flatbread made of chickpea flour, and topped with ricotta prosciutto, and olives; or the classic Caprese with beefsteak and baby heirloom tomatoes, artisan burrata, basil straight from the restaurant's garden, and a healthy drizzle of extra virgin olive oil, makes the ideal lunch. Ironside strives to stay close to their Neapolitan roots, giving diners as authentic an experience as possible in Miami's Upper Eastside. Truly, they never fall short of their promises.
Saturday at BBQ and Craft Company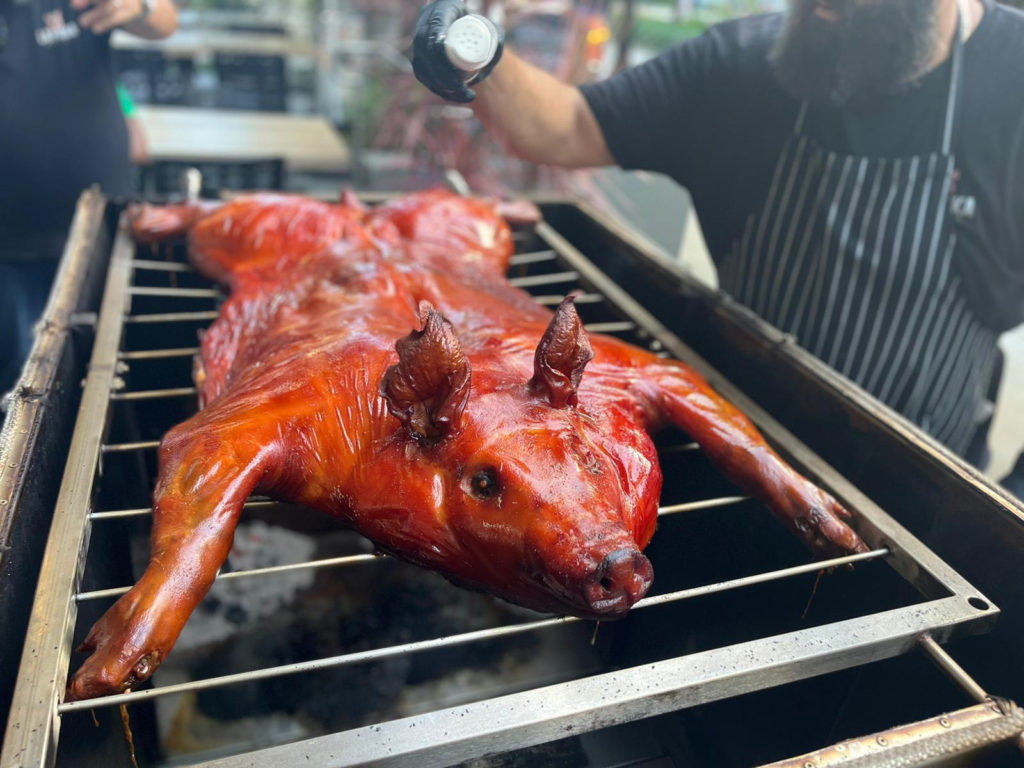 Saturdays are for Lechon Asado at BBQ and Craft Company! Well, maybe not every Saturday for us, but whenever we get the chance we like to plan our Saturdays around the BBQ joint's infamous lechon. The Cuban roast pork has been the talk of the town for a good minute now, and thus the BBQ and Craft Company couldn't help but make it a Saturday essential for all the barbecue-hungry Miamians out there.
But how could they not? The 100-pound Lechon Asado is cooked in a smoke roaster for 12 hours every week and sauced up in a 5th-generation Cuban-style Mojo—a highly addictive citrusy, garlicky marinade. We're drooling just at the thought. To make things all the more festive, The Groove Brothers will be performing live at 7:30 p.m. Reservations are recommended, if we do say so ourselves.
Sunday at the Lobster Shack
Would you say two seafood restaurant visits are one too many for one week? Surely not! One of our favorite things about going to the Lobster Shack is that you can make it either a casual stop-in for some light bites like the tacos or a lobster roll; or, a full-on meal with one of their entrees. This time around we're going for the full-on meal! The options? Live Maine lobster flown in fresh daily and sold by the pound, a snow crab dinner featuring three clusters of crab legs generously seasoned with Old Bay Seasoning, catch of the day baked in parchment paper with veggies and cheese, or steamed king crab legs decadently drenched in melted butter. The entrees all come with a choice of a side and we'll be sticking to the creamy, chunky lobster bisque. It's just too good to pass up! The Shack always has a relaxed and friendly vibe going on so bring over some friends and try all the crustacean goodness you can.