Welcome to our weekly roundup of the top dining options in Miami! Stay up-to-date on the latest happenings in the Magic City with our curated selection of the best restaurants.
Looking for more? Check out the newest restaurants in Miami and the food and drink specials this month.
Monday at Chef Adrianne's Vineyard
The gorgeous Chef Adrianne's Vineyard helmed by none other than Chef Adrianne herself has been a Miami staple for over 15 years. After an utmost inspiring trip to California's Napa Valley, the chef dedicated herself to opening a restaurant in Miami with similar finesse. At the Vineyard, you'll find nothing but fresh and seasonal ingredients, complimenting flavors, and a warm ambiance to round off the evening of any self-respecting epicurean.
The restaurant is well-known for its daily happenings and Monday is no exception. Behold, Lasagna Mondays. Oh, but it is no regular lasagna we'll be feasting on. Chef Adrianne's hand-crafted 7-layer lasagna features only the finest ingredients and is oozing with white truffle bechamel sauce. Make sure to save room for dessert: notably, the white chocolate tres leches croissant bread pudding served with vanilla bean ice cream and salted caramel. It'll be hard to forgive yourself if you don't take a bite.
The lasagna is made fresh and served exclusively on Mondays, so reservations are highly encouraged. All that's left is to get a wine recommendation from the in-house sommelier. We're positive there shouldn't be a problem with that.
Chef Adrianne's Vineyard Restaurant & Bar is located at 11715 Sherri Lane, Miami, Florida 33183. For more information, visit their official website.
Tuesday at CJ's Crab Shack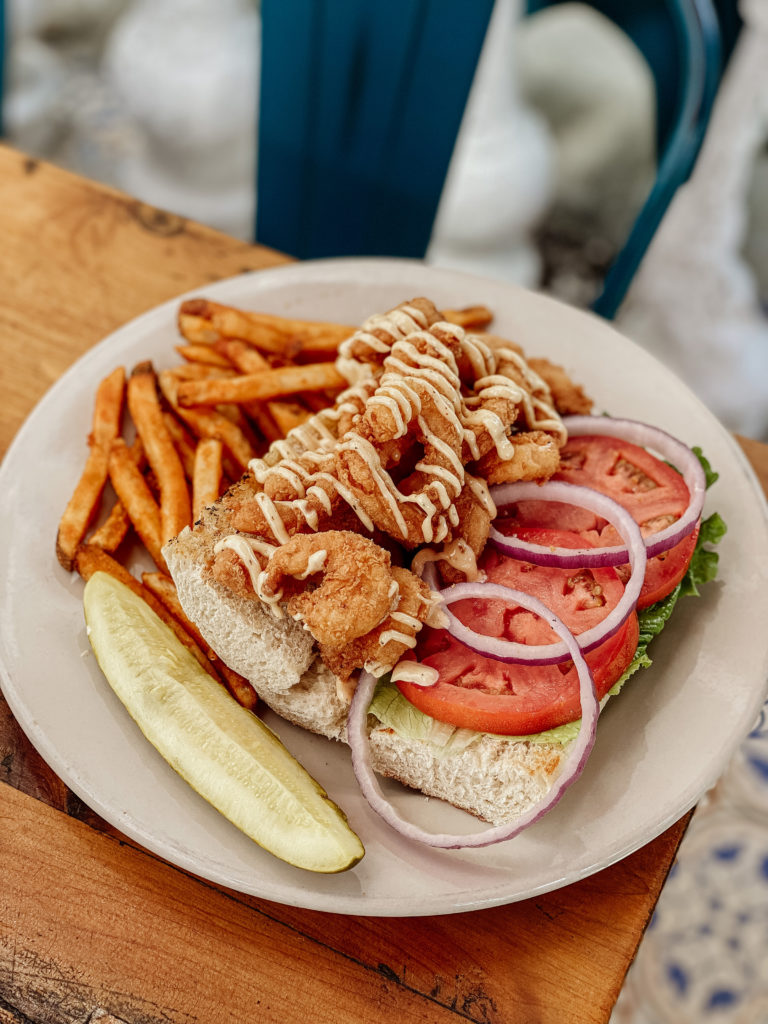 National Shrimp Day is here and rest assured you'll find us peeling away at CJ's Crab Shack this Tuesday. Let us walk you through the menu here so you can also come locked and loaded. To start off the shrimp banquet, drunken shrimp is a must — peel n' eat shrimp that comes steamed in beer and cajun spices. Irresistible. To go with that, the popcorn shrimp. Essential. Did we already mention, a group of shrimp-loving friends is key for the occasion?
Next up there's the blackened shrimp salad with roasted corn and avocado, served with CJ's signature homemade dressing. Moving on, there are CJ's hefty platters. Obviously keeping it shrimpy, the fried shrimp platter comes with 12 jumbo shrimp, battered and fried the Southern way and served on a plate with your choice of fries, pasta alfredo, veggies, or parmesan corn.
If you do happen to be coming in solo or getting your food to-go, don't miss out on the fried shrimp po boy. Quite possibly the best po boy in town, it comes loaded with perfectly battered shrimp and served with fries or coleslaw on the side. Let's get peelin'!
Friday at Ironside Pizza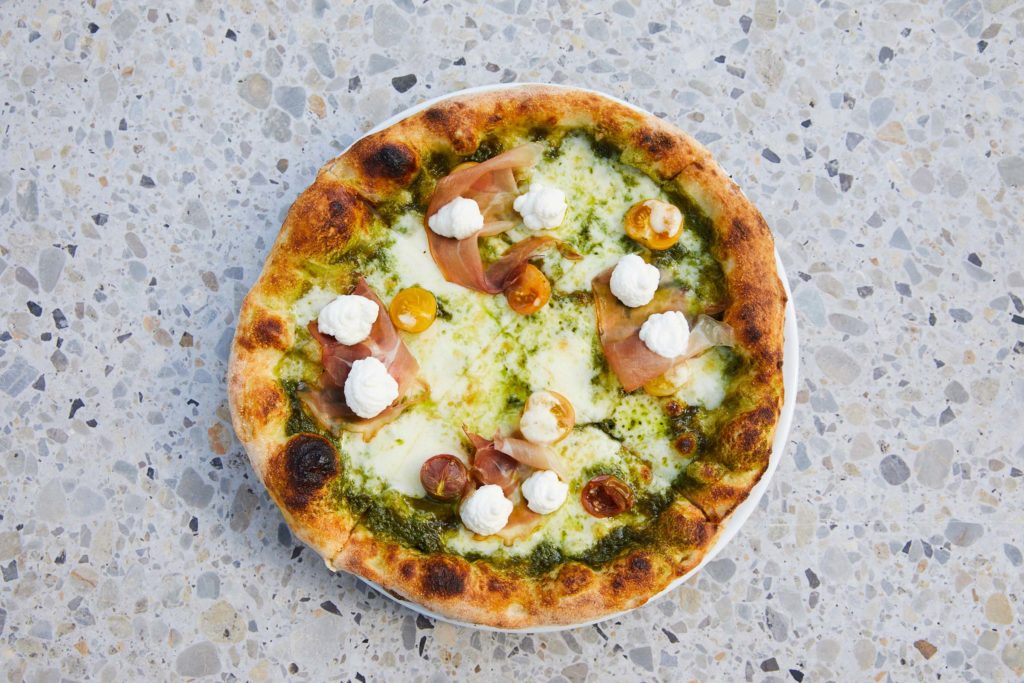 Ironside Pizza recently unveiled their happy hour which stretches well into the weekend. If there's one thing Miami is missing, it's drink specials lasting throughout the weekend! Thankfully, Ironside Pizza is coming through for us. That's why we'll be heading there first thing Friday evening. The new happy hour runs every Friday through Sunday, from 5 to 7 p.m.
Grab your bestie and come to this Ironside gem for a glass of wine and pizza. The pizza menu has no bounds, which means you can be coming here for months and still have plenty of pies to try, from gourmet to classic and even biancas (no pomodoro). Did you know that pear and parmigiano reggiano is a match made in heaven? Neither did we until trying the pere e parmigiano pizza at Ironside. Now we can't get enough of it. Oh, and how sublime it is with a glass of white wine in hand.
Sunday at Paperfish Sushi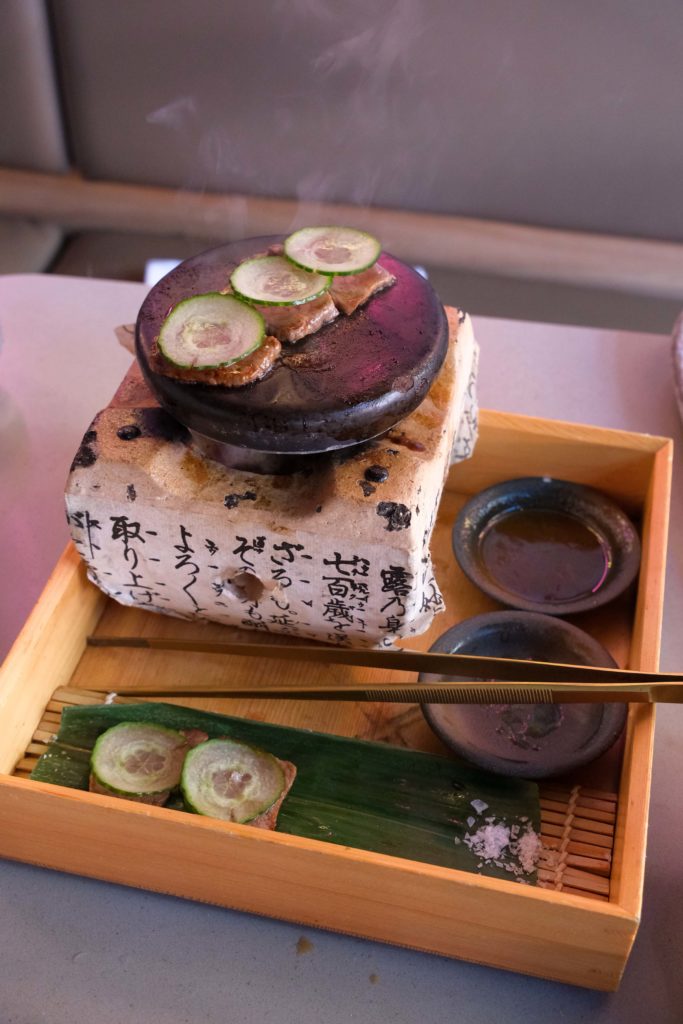 Happy Mother's Day! If you want to treat your mom to an exquisite dinner without breaking the bank — Paperfish Sushi is the light at the end of the tunnel. The Peruvian-Japanese fare is fresh, affordable, and simply scrumptious, folks.
The restaurant has an unforgettable selection of fresh nigiri, sashimi, and rolls; but if fresh fish isn't quite your mom's thing there's plenty more on the menu. There's the melt-in-your-mouth miso black cod, marinated for 72 hours in a house-made miso sauce; the incredibly tender steam grouper Nikkei, steamed in sake soy, ginger, scallion, and cilantro; and but of course the superb Wagyu Ishiyaki stone, a sizzling hot stone served tableside with premium Australian Wagyu and truffle garlic soy. You simply can't go wrong here. Especially if you go to the newly opened Espanola Way location — it's a total vibe that transports you to Japan.