Welcome to our weekly roundup of the top dining options in Miami! Stay up-to-date on the latest happenings in the Magic City with our curated selection of the best restaurants.
Looking for more? Check out the newest restaurants in Miami and the food and drink specials this month.
Monday at Costa Med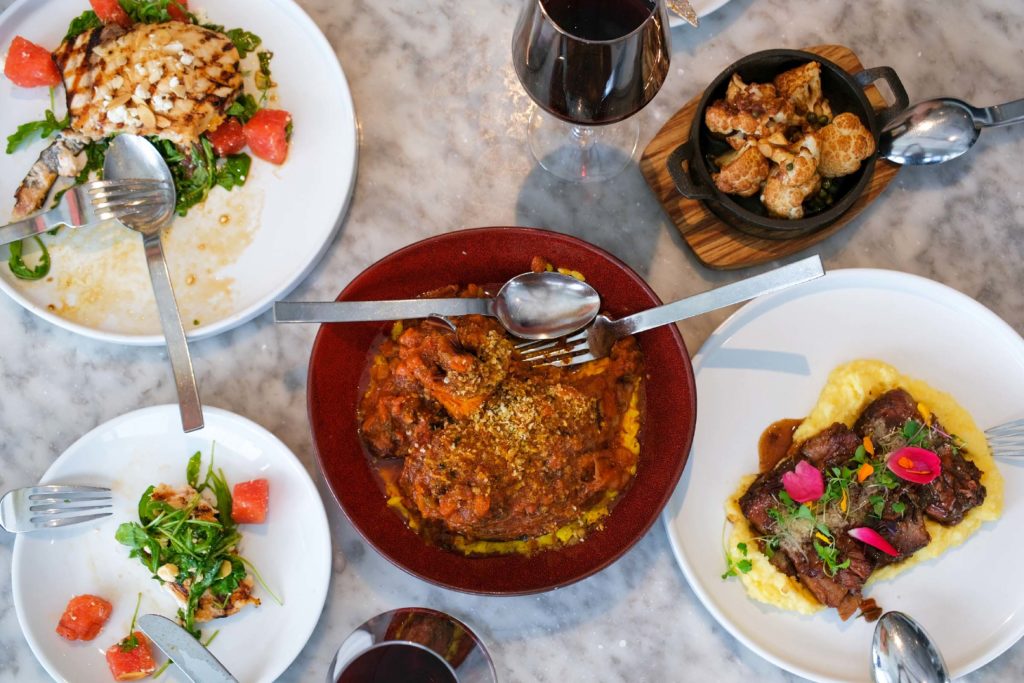 Happy Memorial Day! So we've decided to take a little road trip this holiday. Vacation feels without taking a plane and relaxing beaches without the crowds. Find us in Key Biscayne dining at an absolute neighborhood gem — Costa Med.
The bistro boasts a diverse menu of Mediterranean specialties. Everything you order here is positively divine. If you're feeling a little fancy, start off with the pata negra jabugo acorn-fed Iberic ham, served with a fresh tomato and olive oil tapenade toast. Move on to the daily fish tartare that's always prepared with the fresh catch of the day. Then on to the risotto. Risotto al nero di seppia e calamari, to be exact. That's specialty rice cooked in squid ink with seppia, squid rings, and a pomodoro sauce. Costa Med has an impressive wine collection to boot, so don't be shy to get some recs. 
Tuesday at the Lobster Shack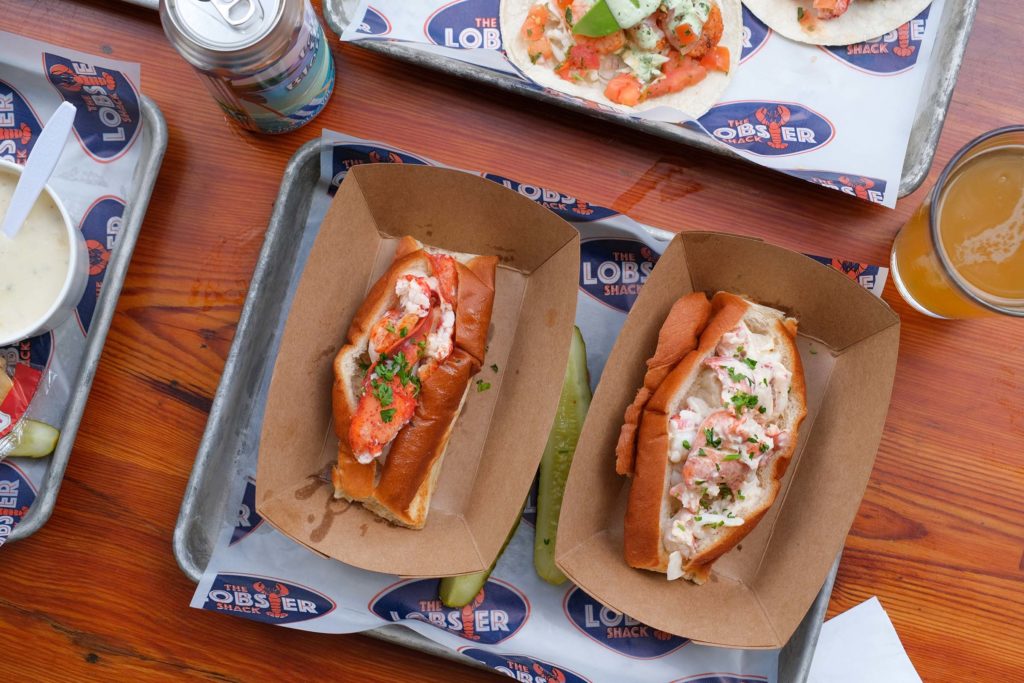 Lunch finds us at the Lobster Shack feasting on the best lobster rolls the city has to offer. With live Maine lobster flown in daily, there are tons of options that catch the eye at this casual ocean-side shack. Our faves? The classic — chilled and lightly dressed. Naked — warm with butter. South Beach — chilled and dressed, with bacon, avocado, and slaw. Add the lobster bisque to your meal and it's a done deal.
Fancy a drink during lunch? Why not! The Lobster Shack is stocked with signature craft beer, draft pitchers, and delicious cocktails like the guava jalapeno margarita. You deserve it. 
Friday at Ocean Social by Tristen Epps
This Friday you can find us at the newly opened Ocean Social by Tristen Epps, an award-winning chef with Trinidadian roots who put out a Caribbean-influenced menu beautifully intertwined with his classical training and global influences.
The dishes crave to be shared by a group of friends or an intimate date. Picture this: cracklin' octopus served with a golden mole and bacon fat pineapple; Tasmanian sea trout tiradito in a yuzu coconut leche de tigre, with papaya and Thai basil; fish and grits made of Florida flounder, farm tomato, and crushed olives, charred scallion, and buttered heirloom grits; or a Bell & Evan roasted half chicken with aligote sweet potatoes, chipotle and burnt cabbage. Drink selections are equally as impressive so buckle up for this brand-new Miami Beach experience. 
Ocean Social by Tristen Epps is located at 4525 Collins Ave, Miami Beach, FL 33140. For more information, visit their official website. 
Saturday at CA by Cafe Americano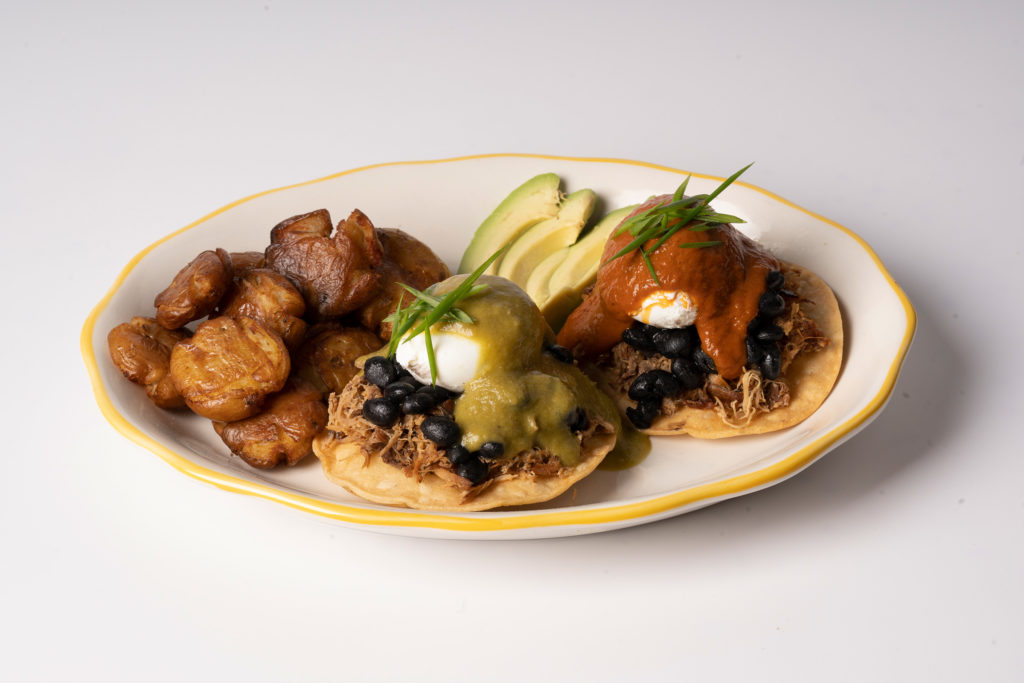 June 3rd marks National Egg Day and if you're as big of a fan of a good egg breakfast as we are, you know where to find us. This Saturday we'll be doing breakfast proper at CA by Cafe Americano. Get there before 11 and it's eggs galore, folks.
On the menu find classic eggy dishes like the all-American breakfast served with two eggs any style, choice of protein, crispy potatoes, and toast. Venture into the Latin-influenced side of the menu and you might find brunch classics with a twist — the tostada benedict comes with black beans, carnitas, poached eggs, green tomatillo salsa, chipotle salsa roja, and more crispy taters. There's also the barbacoa chilaquiles which come with shredded beef, sunny side eggs, radish, crema, avocado, queso fresco, and cilantro all upon saucy salsa roja corn tortilla chips. It's eggs heaven over here and we're loving it.