Welcome to our weekly roundup of the top dining options in Miami! Stay up-to-date on the latest happenings in the Magic City with our curated selection of the best restaurants.

Looking for more? Check out the newest restaurants in Miami and the food and drink specials this month.
Thursday at RED South Beach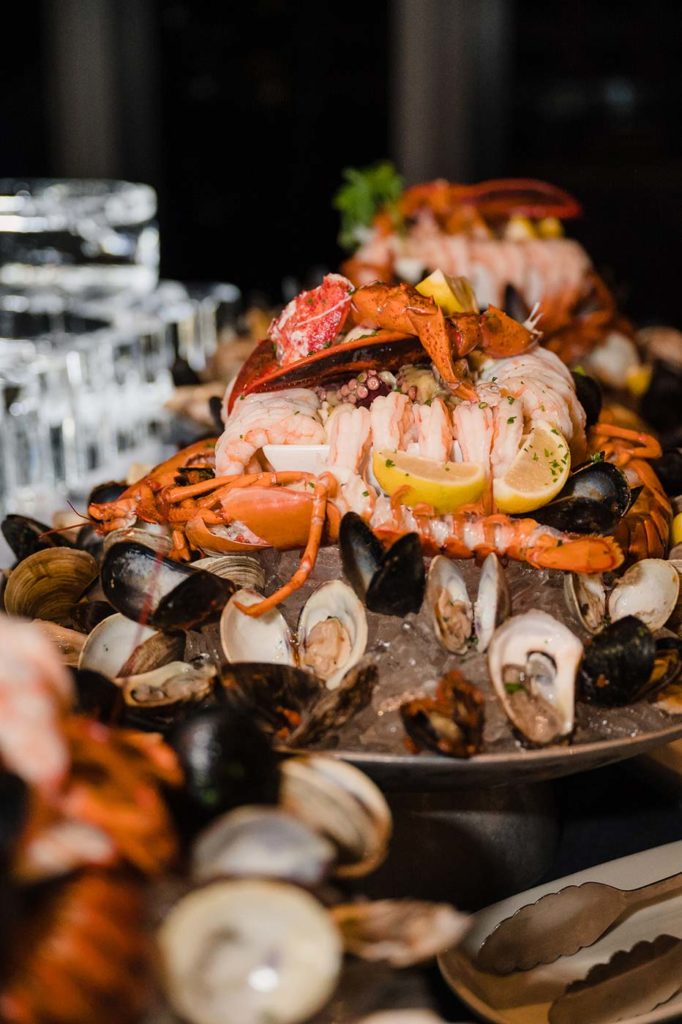 Come celebrate National Wine Day with us this Thursday at RED South Beach. The steakhouse boasts a Wine Spectator Award-winning wine list that is updated weekly. Don't worry if you don't know the best direction to take. The in-house sommeliers are always charged with vino knowledge.
Fancy your wine cup with something light and refreshing? Then set your eyes straight on the raw selection of the menu. Maine lobster cocktail served in a signature RED cocktail sauce; tuna tartare, or a dozen of oysters on the half shell might go mighty well with a cool glass of white wine.
While those who wish to pair their drink with a hearty meat dish will surely find satisfaction in any of the steak offerings. Miyazaki wagyu, filet mignon, and prime rib-eye all come cooked to your liking and can be served with one of the steakhouse's signature sides. Trust us, these are so good — sometimes we stop in just for a plate of four cheese mac & cheese or pancetta Brussels sprouts. See you there.
Friday at Abbale Telavivian Kitchen
This Friday we're going for something a little new — Shabbat dinner at Abbale Telavivian Kitchen. Chef Sam Gorenstein offers his family-style Shabbat dinner with a house selection of Israeli wines. Enjoy the meal under the stars while catching up with friends and family in an intimate setting.
To start, break some house-baked challah while degusting a bottle of a house-favorite wine. On the menu, we'll find a creative and South Florida-inspired take on Shabbat dinner with local fish ceviche in a harissa-leche de tigre marinade with pomegranate, avocado, red onion, cilantro, jalapenos, and served with a pita crisp.
While grilled lamb chops in a rosemary chermoula adorn the mains. No Shabbat dinner is complete without something sweet, so by all means, save room for the week's special selection of desserts!
Saturday at Casa Isola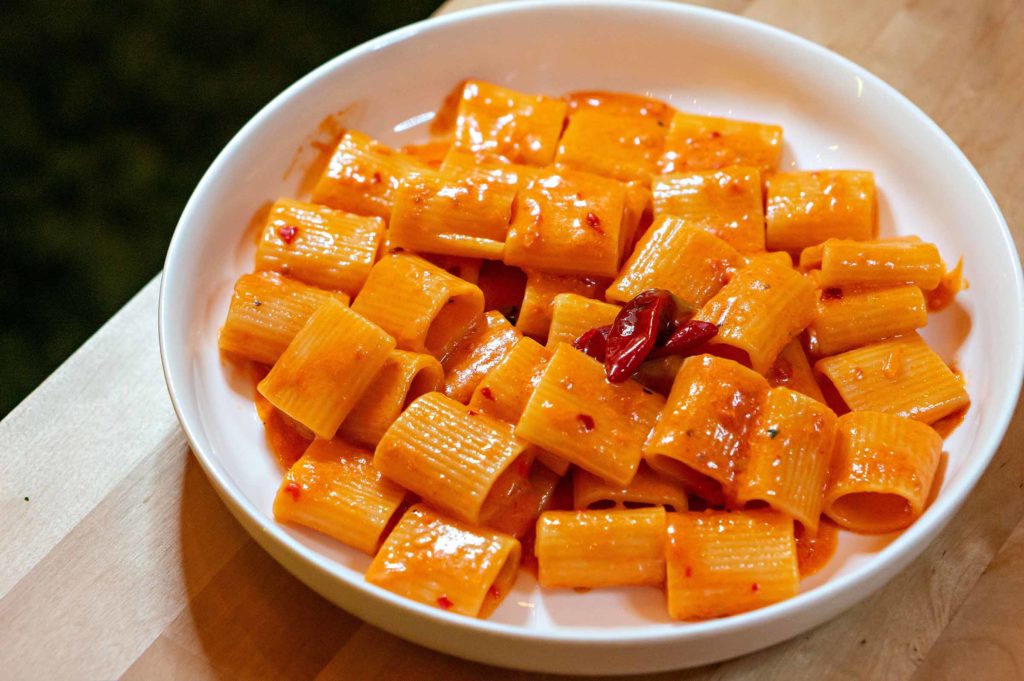 National Italian Beef Day might sound like an oddly specific food holiday, but that's only until you've truly understood the essence and divine taste of Italian beef. Or beef cooked the Italian way, shall we say. Where might one come across such delicacy? At Casa Isola — a gem of casual Italian dining with a touch of fusion over in Miami Beach.
For a special treat go for the pasta — Pappardelle alla Bolognese, a sublime fusion dish of pappardelle, braised wagyu beef, tomatoes, kimchee, and pecorino.
You'll also find exquisitely prepared beef in the Milanesa carpaccio, composed of short rib, Modena balsamic, black truffle, and heirloom tomatoes. Or, in the Ravioli Bianconeri made with short rib, taleggio cheese, truffle, and balsamic juice. Of course, a delicious beef dish goes hand in hand with a hearty glass of red. Buon Appetito!
Sunday at Paperfish Sushi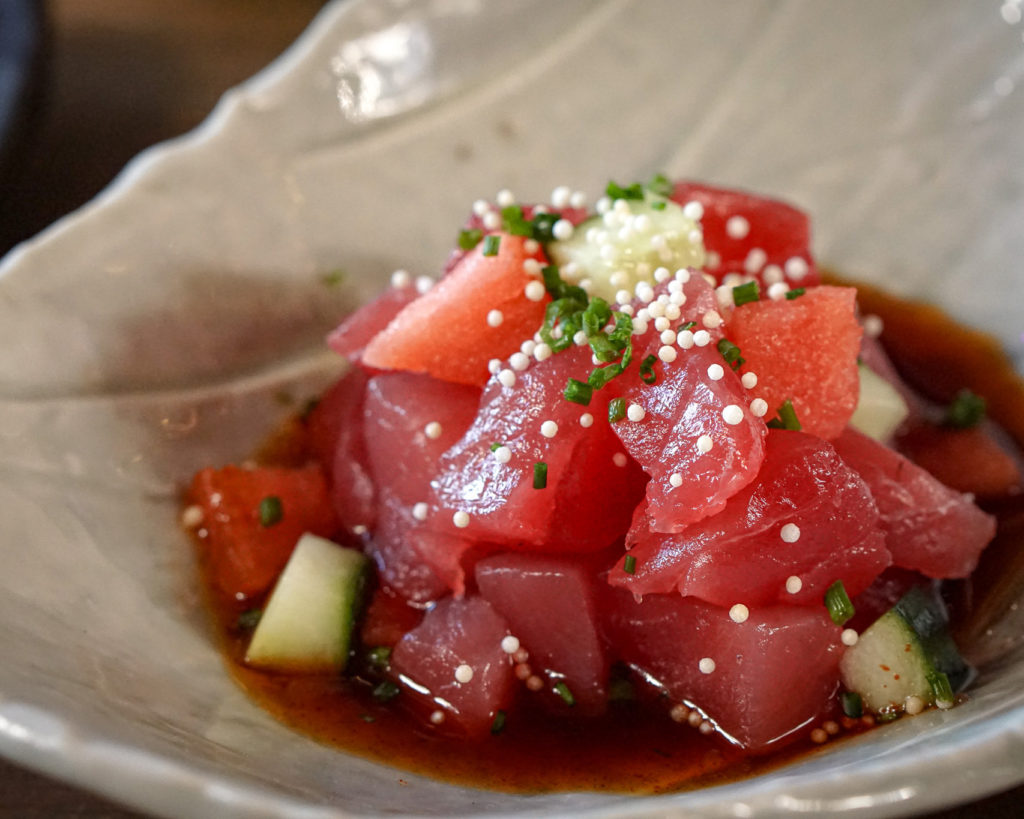 Check us out at Paperfish Sushi this Sunday for their irresistible buta bao special. This Miami favorite made a "here to stay a little longer" comeback after being a huge hit during its trial run. And how could it not be? Pork belly is simmered for four hours in a dashi stock, served with sliced cucumber, garlic aioli, and micro wasabi. We're simply obsessed.
We'll be using the opportunity of stopping by for this limited-time special to indulge in the restaurant's unique bar selections. The Wasabi Martini doesn't need much explaining but just know It's a tropical delight packed with a wasabi punch. While the Cucuzaki is a beguiling dance between yuzu gin, flower-infused sake, elderflower liqueur, yuzu juice, and cucumber. A sublime treat in the heat.