Welcome to our weekly roundup of the top dining options in Miami! Stay up-to-date on the latest happenings in the Magic City with our curated selection of the best restaurants.
Looking for more? Check out the newest restaurants in Miami and the food and drink specials this month.
Tuesday at the Lobster Shack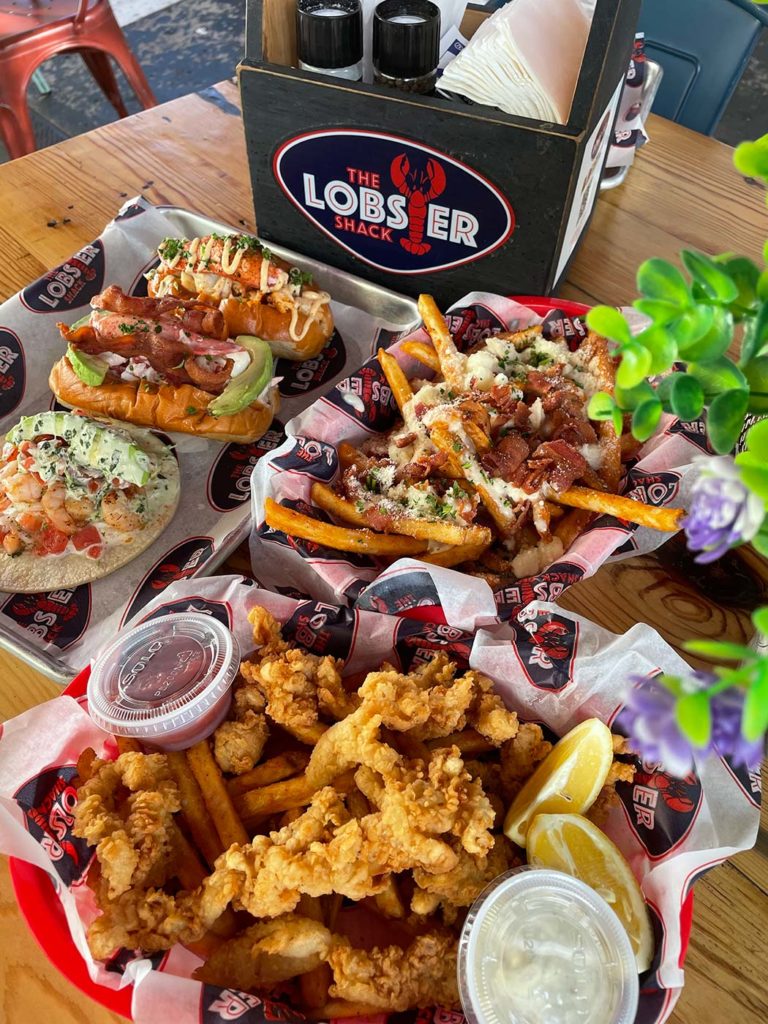 Who said Cinco de Mayo celebrations can't last all week?! Certainly not us! It's Taco Tuesday and we know just the spot — come with us for a few at the Lobster Shack. The Miami Beach institution, known for all things marine, prides itself on carrying the freshest of the sea world.
Make sure to try them all — fish, blackened shrimp, seared tuna, and lobster all come perfectly seasoned and served on fresh soft tortillas.
Lettuce, pico de gallo, and the Shack's signature sauce all accompany the tacos. If you're stopping by after work make sure to get some of the boozy drinks, like the guava jalapeno margarita (delish), or go straight for the bucket of beers if you're coming with a group of pals.
Wednesday at Toscana Divino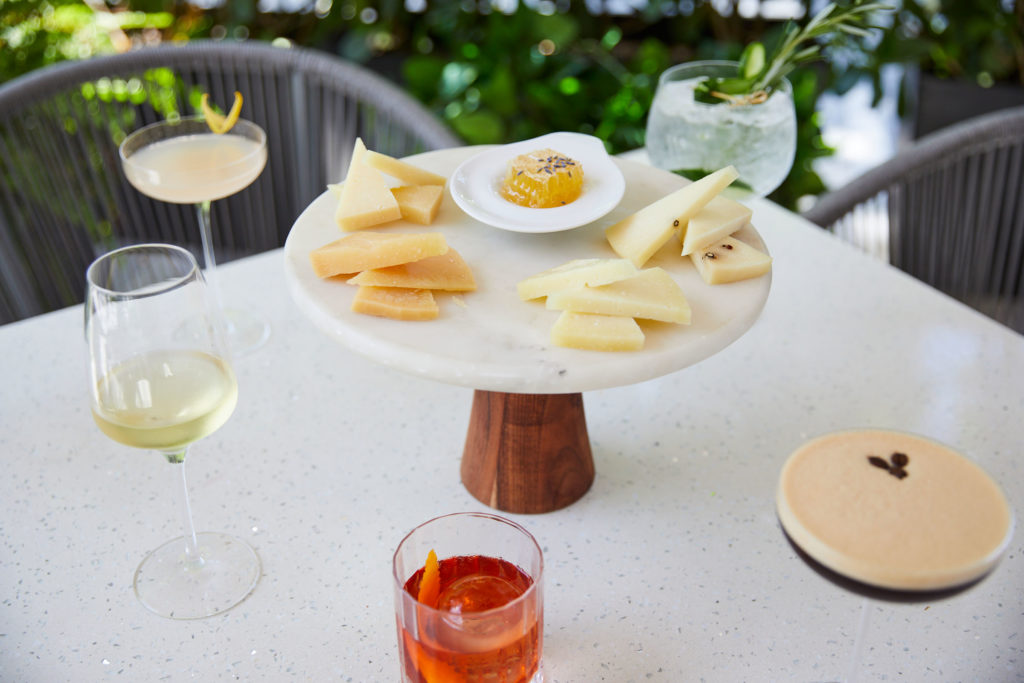 This week Wednesday evening is aperitivo time for us at Toscana Divino. Truth be told, the Italian restaurant has their aperitivo time scheduled every day, 4-7 p.m.
However, we are choosing this Wednesday for a little mid-week pick-me-up. Loosely akin to the American happy hour, aperitivo is the quintessential Italian custom of having a drink after a day's work and before your dinner.
The drink is meant to be fairly light and whet your appetite for the delicious food to come. Without a doubt, at Toscana Divino, you're getting both an exquisite drink and a meal to match.
Every day you can try a new and unique drink at this Tuscan restaurant — just ask the knowledgeable staff for their recommendation.
Some appetizers to try with your nightcap: the Tagiere Toscano for two (a divine selection of Tuscan cold cuts, cheeses, olives, and local Florida honey); steak tartare (traditionally seasoned Angus beef tartare served with a quail egg yolk and pasta cracker); and the Nostra Caprese (local heirloom tomatoes with stracciatella, grape balsamic and basil). This might actually become an everyday tradition, ladies and gentlemen.
Friday at Tacocraft Taqueria & Tequila Bar
Every year we patiently await for Cinco de Mayo to come around so we can get our guilt-free fill of tacos, tequila, and fiestas. This year Miami is no short of delicious spots dishing out May 5th specials. This time around we have our eyes set on Tacocraft Taqueria & Tequila Bar. The Miami favorite is the perfect melange of chill, chic, and festive.
Wait till you hear the specials they have in store for us. All four Miami Tacocraft locations are organizing an all-day Cinco de Mayo Fiesta with live Mariachi and plenty of loyaly-priced beer and margaritas to go around.
If you want to go all-out like us this year, then head straight to the Victoria Park Fort Lauderdale location where the taqueria will be hosting its Third Annual Block Party. Meaning, all the more fun. Starting from 5 p.m., expect an abundance of live entertainment, bands, and DJs with booths serving up tacos, street corn, margaritas, and more. We'll see you there!
Saturday at Costa Med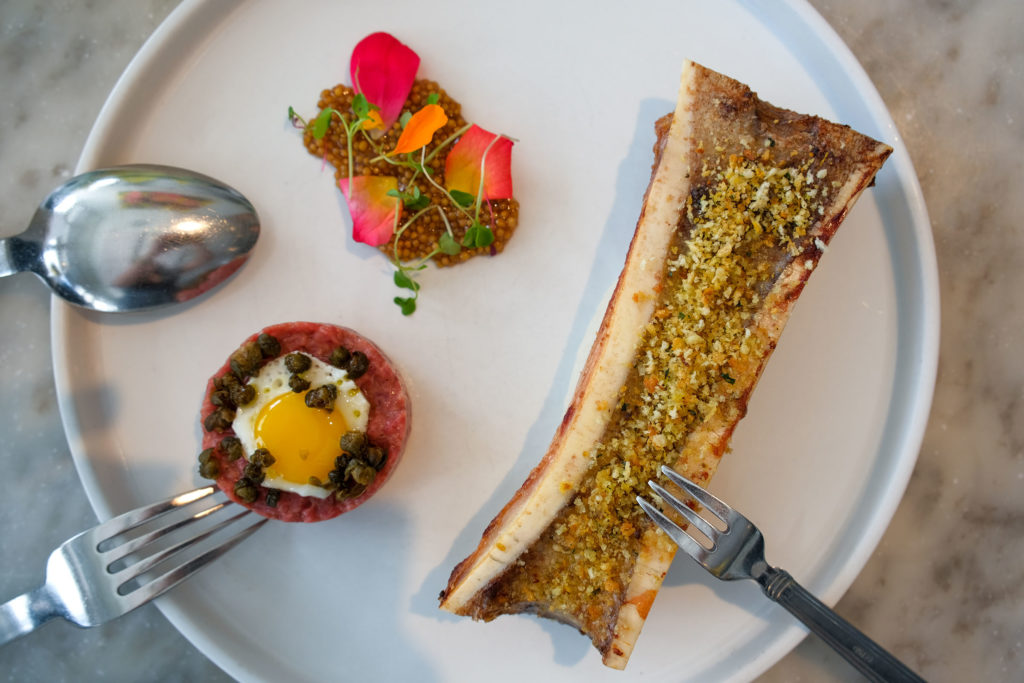 Usually, we're lunch kind of folks when it comes to Costa Med. The daytime drive out and enjoying the sun with some fresh seafood on the bistro's patio is such a vibe.
This week, however, we're making Saturday dinner reservations at this Key Biscayne gem. The reason? We could wait no longer to try the revered French onion soup gratinee, which coincidentally is served only for dinner. We know it will be worth it.
By night, Costa Med immediately becomes all the classier. It's like you are transported to a tiny eatery on the French Mediterranean coast.
So we'll be keeping the theme for the evening — foie gras vol-au-vent (fresh duck moulard liver served with an apple chutney and a Port wine reduction) will be accompanied by the irresistible seared scallops (jumbo fresh wild caught scallops served over a pumpkin puree with an apricot and Iberic ham chutney. Just make sure to ask the sommelier for a wine pairing. We simply can't wait.