Welcome to our weekly roundup of the top dining options in Miami! Stay up-to-date on the latest happenings in the Magic City with our curated selection of the best restaurants.
Looking for more? Check out the newest restaurants in Miami and the food and drink specials this month.
Tuesday at the Lobster Shack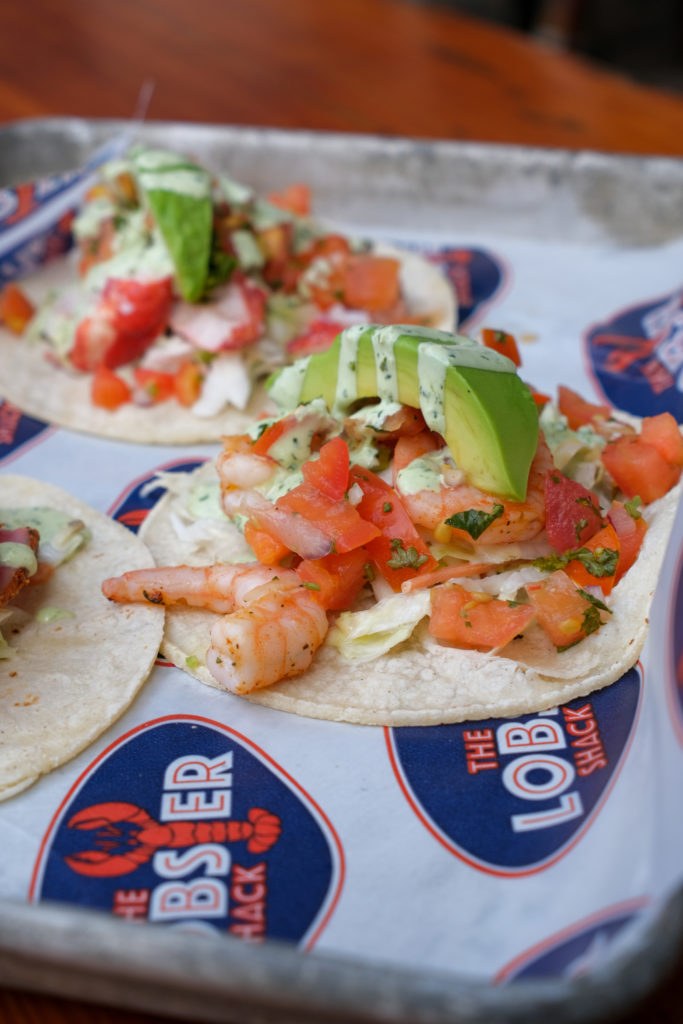 Taco Tuesday is reserved for the Lobster Shack. While the Shack is no doubt famous for their slammin' lobster rolls, we love to frequent both South Beach locations for their tacos. 
On the menu, you'll see the fish taco, blackened shrimp taco, seared tuna taco, the lobster taco, and even a veggie taco for vegetarians. Each shell comes loaded with seafood, fresh veggies, avocado, and the Shack's signature herb sauce. Three of these bad boys are more than enough to get you full but if you do happen to come extra hungry there are tons more to go along. Getting the seasonal stone crab with the Shack's homemade stone crab sauce is honestly never a bad idea. All that's left is a pitcher of ice-cold draft for the table.  
Thursday at Ironside Pizza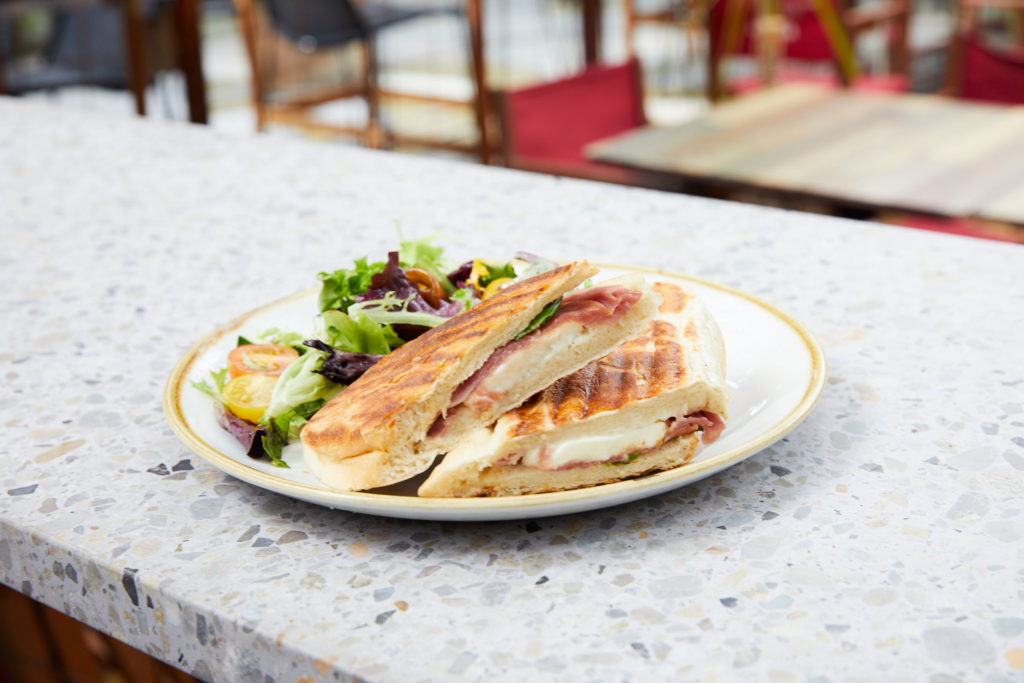 A simple few ingredients. Mixed, fermented, and wood-fired. That's the basis of the pizzas, calzones, panini, and pasta at Ironside Pizza. This Thursday we're heading for a delicious Neapolitan meal. We make our monthly visits to Ironside in a heartbeat. It's hard not to always go with pizza and pasta, and that's what we usually do. So this time we're making a commitment to get the panini which is just as good. 
No matter which option you go with here, the ciabatta bread panini never disappoints. There's the classic caprese with tomato, mozzarella, basil, and EVOO; the tonno and cipolla with tuna, tomato, red onion, lemon, oregano, and EVOO, and the mortadella & pesto with pistachio mortadella, basil pesto, arugula, tomato, and EVOO, to name a few of our favs. Pair it with the classic shirley temple to make it an ideal sunny afternoon lunch out on the patio. 
Saturday at COCO Miami
Extravagant? Yes. Chic? Yes. Astounding? Yes. Delish? Yes, yes, and yes again. Folks, COCO has only been on the scene for about a month yet it has already earned the title of the Miami hotspot where the creme de la creme goes to see and be seen. That's why we're putting on our best dancing shoes this Saturday and heading straight there.
The soiree spot offers live entertainment every night of the week with a bomb menu to boot. What will we be ordering this fine evening? The salmon tartare to share sounds splendid—served with avocado mousse, salmon roe, and shrimp crackers. Moving on to the to-share portion of dover sole served with baby fennel and radish assorti in a meunière sauce. A side of truffle oil & parm fries, a must. It's not a Saturday night out without a cocktail in hand—in our case the Mademoiselle COCO. That's Yuzuri yuzu liqueur, shiso-infused gin, dragon fruit, pineapple syrup, lemon, and sparkling wine. Divine. 
COCO is located at 8 NE 41st St, Miami, FL 33137. For more information, visit their official website. 
Sunday at Riviera Focacceria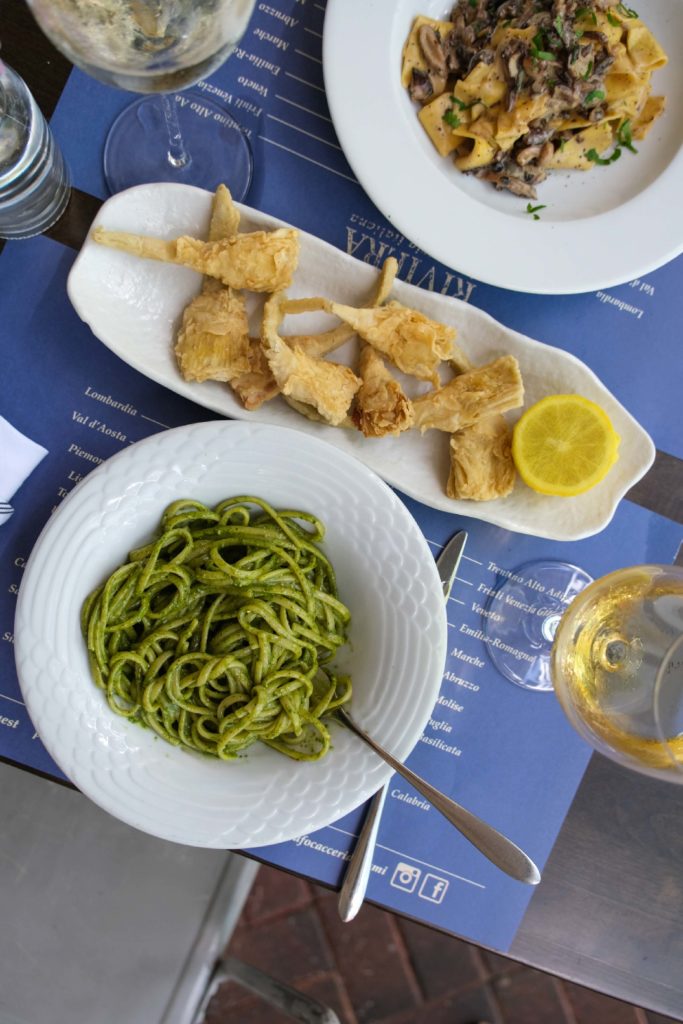 We're heading to Riviera Focacceria for our tried and tested Ligurian feast. While the menu is chock-full of absolute delicacies from Italy, there are total stunners that keep us coming back time and time again. 
For starters, do not, we repeat, do not skip the focaccia di recco. It is an absolute must on any Riviera Focacceria table. Addiction-causing ultra-thin layers of dough and weekly-imported stracchino cheese shall grace our table every single time. Up next, the exceptionally tender octopus carpaccio, served with Riviera's special lemon pesto dressing. Then, the carciofi fritti, golden fried Italian artichokes, perfectly crispy with just a dash of lemon. Followed by a plate of trenette al pesto, a true Ligurian fineness—imported organic linguine in Riviera's homemade pesto Genovese. That, back to back with the pappardelle ai funghi—pasta with mixed wild mushrooms in a wine, thyme, cream, garlic, and truffled butter sauce. Bellissimo! Lastly, the vitello alla Milanesa—breaded and fried veal accompanied by arugula and campari tomatoes. Sounds like a lot? We did say it's a feast. Just make sure to grab a group of besties and get a bottle of refreshing white wine for the table.