Welcome to our weekly roundup of the top dining options in Miami! Stay up-to-date on the latest happenings in the Magic City with our curated selection of the best restaurants.
Looking for more? Check out the newest restaurants in Miami and the food and drink specials this month.
Thursday at CJ's Crab Shack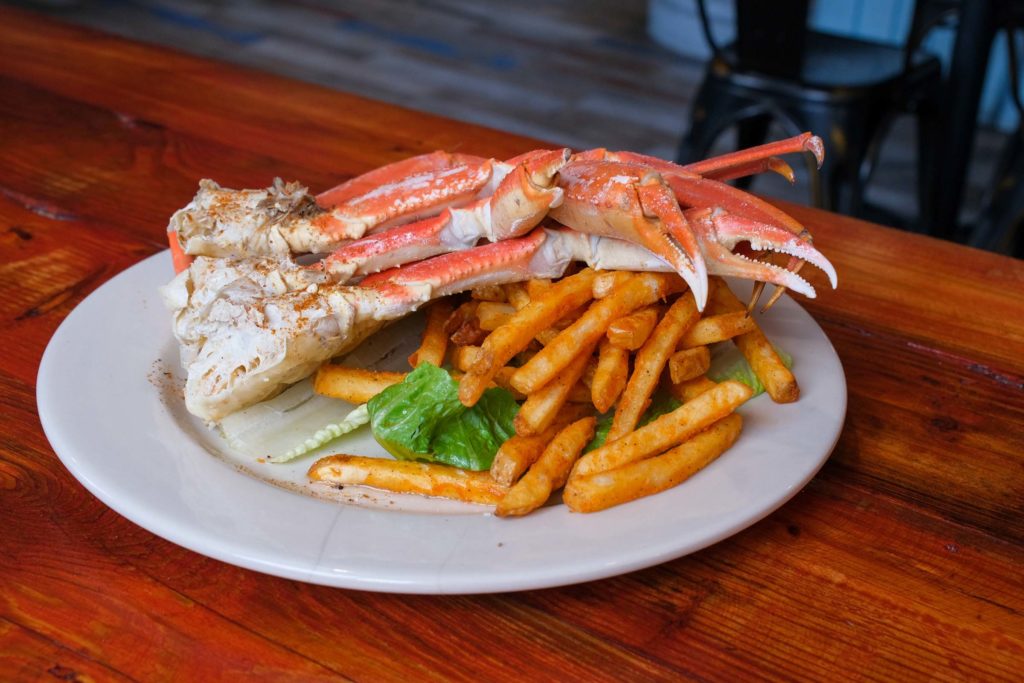 This Thursday is National Crab Day and thank goodness CJ's Crab Shack has by all means no shortage of crab! At this family restaurant, the crustacean comes in all forms and sizes—stuffed, steamed, boiled… you name it. If there's one place to wander into this fine foodie holiday, it's CJ's, folks. 
The game plan is simple: grab a group of best buddies and get crackin'! But really, let's start with the uttermost decadent crab dip made with spinach, artichoke, and fresh crab meat. The crab cake will be joining the dip on the table here, cause it's simply irresistible, and quite frankly it's what originally put the Crab Shack on the map. A top-secret recipe of Grandaddy Gus, baked in-shell. Moving on, for the ultimate crabby dinner there will be an order of CJ's Cajun Combo. Able to serve two, the platter includes 2 clusters of old-bay seasoned snow crab, baked oysters, cajun shrimp, and a crab cake. Cause you can never have too much Grandaddy Gus crab cake. By the by, stone crab season is still here and CJ's is positively loaded. Enjoy!
Friday at Paperfish Sushi
Our Friday lunch date is reserved for Paperfish Sushi. The newly opened South Beach branch offers a stellar lunch deal consisting of your choice of a bento box or bowl. Our favorite option has got to be the Tsukiji bento box. Named after the biggest wholesale seafood market in the world, this bento is a true pescatarian's paradise and we're oh so there for it. The lunch special includes the nikkei restaurant's spicy tuna roll, hiyashi wakame salad, sushi rice, and salmon sashimi. The meal comes with shiitake miso soup and for $21 that's a straight-up steal, ladies and gentlemen.
Is lunch too early to start drinking? Not if it's Friday! We can not stress this enough—the Wasabi Martini will take you out of this world! Haku vodka, ginger liqueur, wasabi, basil, pineapple, and lemon, it's as aromatic as it is pungent. Want something a lil' more mellow? The Ichigo is a darling cocktail of Hakutake "Shiro" Sochu, coconut syrup, amaretto, strawberry, and pineapple. Come join us!
Saturday at Beauty & The Butcher
We're keeping this Saturday classy with a visit to Beauty & The Butcher. But how could we not? Since its inception last month, the new-American restaurant has been all the rage with the city's swanky epicureans out to get a dainty bite.
Top Chef winner and James Beard semifinalist Jeremy Ford showcases dishes of utmost seasonality right in Coral Gables. We've got our eyes set on the charred octopus anticucho with fennel kraut and aji amarillo for starters. Moving on, a main plate of the slow smoked beef ribs served alongside winter pickled veg, herb crepes, shiso, and butter lettuce. Looking to keep Saturday dry? The restaurant has non-alcoholic cocktails that will keep it that way. The Skinny Hinny, a luscious concoction of Seedlip Spice, sour mint Cordial, ginger beer, and watermelon is our fav fav.
Sunday at Toscana Divino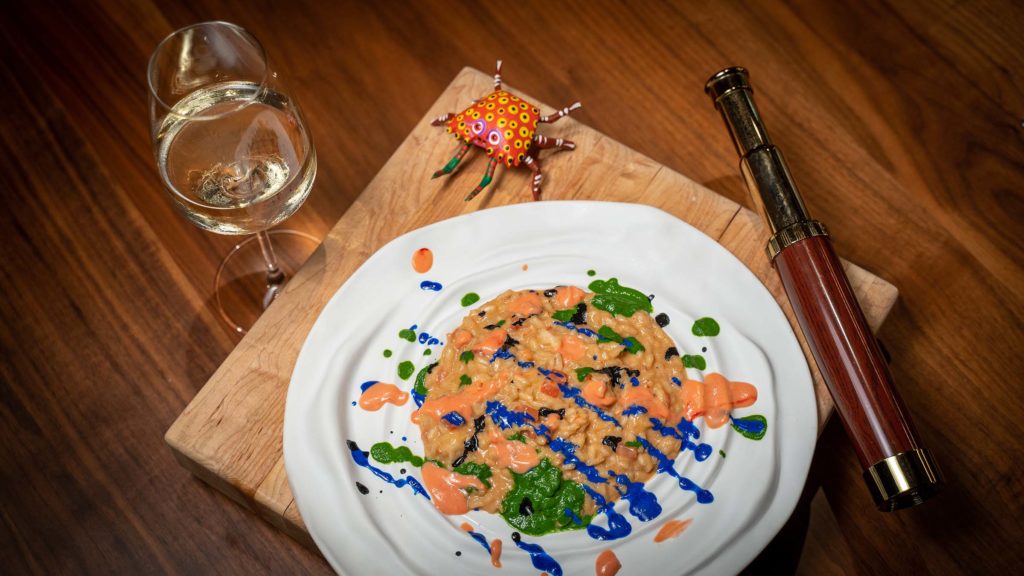 Skip the art gallery and head straight to Toscana Divino. The Italian restaurant's unique dishes are a pure form of art.
As for antipasti, battuta di carne is a must. This is no ordinary beef tartare, ladies and gents. The tender tartare is elevated by grana padano cheese and green peppercorn served in a creative fashion. We never skip the vitello tonnato here either. Perhaps one of the most iconic dishes at Toscana Divino, the thinly sliced milk-fed veal is a pure masterpiece of flavor and a true eye-catch. Next, the risotto lobster. A rich and creamy risotto, this dish is a symphony when it comes to flavor. To highlight the rich flavors of lobster, the Toscana uses a number of eye-catching sauces. As the tradition goes, no art viewing is complete without a glass of wine in hand. Luckily, at Toscana Divino, that means we'll be sipping on some of the best wine in the state.