Welcome to our weekly roundup of the top dining options in Miami! Stay up-to-date on the latest happenings in the Magic City with our curated selection of the best restaurants.
Looking for more? Check out the newest restaurants in Miami and the food and drink specials this month.
Tuesday at Patio Isola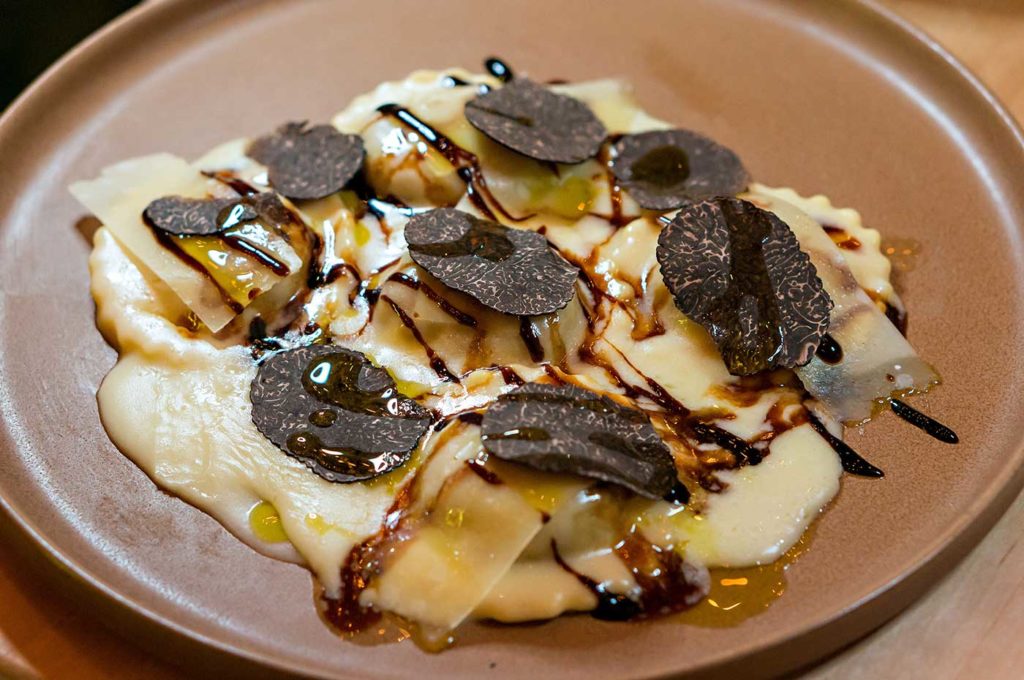 Monday was National Ravioli Day. However, our go-to ravioli institution in Miami, Casa Isola, is closed on Monday, so what's stopping us from celebrating the foodie holiday on Tuesday? 
Ah, the ravioli. Those thin pasta envelopes filled with decadent fillings we all know and love. Arguably, one of the best comfort foods out there. We're never missing an occasion to feast on good ravioli and this Monday is no exception. That's why we're heading straight to Patio Isola — our favorite casual Italian eatery dishing out plates of plump and saucy ravioli.
On the menu you'll find two different options: the innovative ravioli bianconeri, short rib-filled ravioli with taleggio cheese, truffle, balsamic juice, and extra truffle shavings on top; or, the slightly more traditional ricotta ravioli with amaretto and sage brown butter. At Casa Isola, the OG sister restaurant, you'll find Isola's famous ravioli bianconeri alongside other veg-friendly options like the porcini ravioli with porcini crema, roasted mushrooms, and a pine nut gremolata; or the pumpkin ravioli with amaretto and almond and soy brown butter. The rich pasta goes down well with a glass of chilled wine. The only question that remains is which dish to dig into first. 
Wednesday at La Estancia Argentina
This humpday we're heading straight to La Estancia Argentina for a sweet midweek pick-me-up. Truth be told, La Estancia has quickly become our go-to spot for all things lunch, brunch, breakfast, and dinner. Heck, we would spend all day there if we could. The menu at this humble Argentinian joint is lengthy which means there's always a good occasion to stop by and yet again order something new.
This time we're rummaging through the dessert section. Dulce de leche is the name of the game here and it comes in the form of cheesecake and heavenly dulce de leche-coconut cake. Not to mention it's hidden in dozens more cakes, pastries, and cookies which you'll find fresh in the bakery section. It's even found its way into the frothy dulce de leche iced coffee, which is totally to die for by the way. Although if that's too much sweetness for one sitting, a well-brewed espresso will surely balance things out. The restaurant opens as early as 8 am if you want to sweeten up your humpday bright and early. 
Saturday at Branja
It's the talk of the town and we're heading there this Saturday. Chef Tom Aviv, winner of MasterChef Israel 2016 has opened his first U.S. restaurant in Upper Buena Vista and it's a total hoot. Reclaimed synagogue benches meet hand-crafted terrazzo-top tables in the retro-ish semi-open outdoor dining room. Grab a group of friends for this one cause you'll want to order literally every last one of Aviv's creations.
Both the menu and ambiance are designed to transport diners into Tel Aviv's bustling neighborhoods. The dishes feature familiar Israeli spices, albeit there's always a twist and that's what we're there for. Some gems to adorn your table with might be the mama ligua "polenta" prepared from scratch with caramelized leeks, truffle slices, and parmesan. Or perhaps the Falafish — an ingenuity of falafel and fisherman's catch served with a lemon pepper dip. There's also the dreamy vegetarian Krouv "cabbage", totally addictive, slow-cooked "short rib style" served with creme fraiche and brave sauce. Quite frankly, there's more delectability to go around than we can possibly handle. Oh, and the menu does rotate daily so multiple visits are a total must. 
Branja is located at 5010 NE 2nd Ave Unit 201, Miami, FL 33137. For more information, visit their official website. 
Sunday at RED South Beach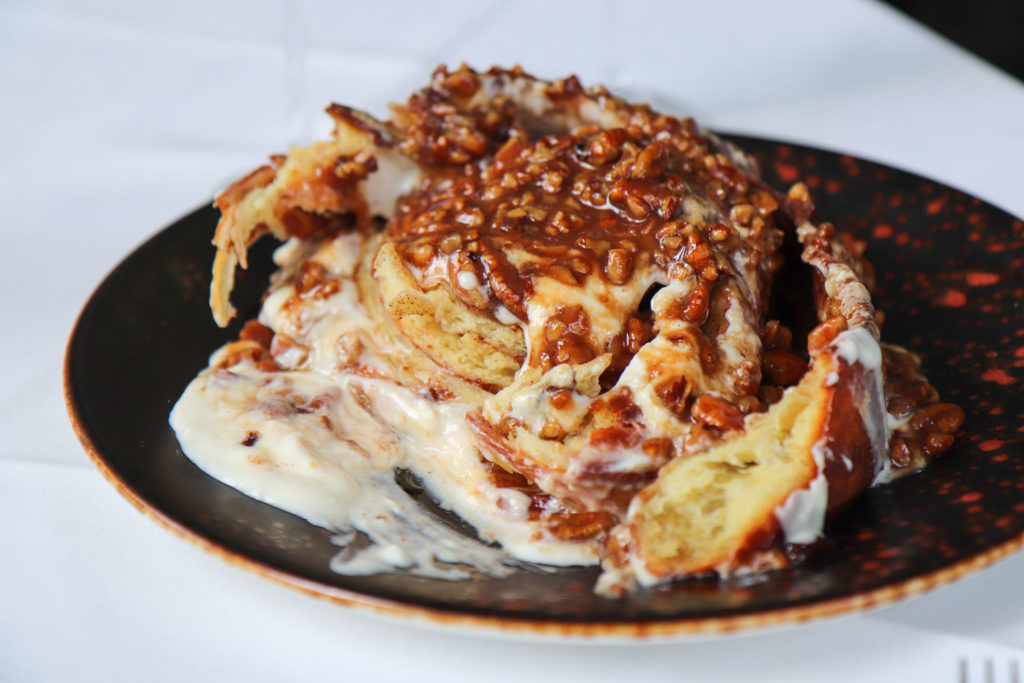 If you felt like one month without the 5-star brunch at RED South Beach is too long, let us tell you, there are more people in the same boat. Brunch withdrawals are what we're feeling here and it will all be settled this coming Sunday. Chef Peter Vauthy has spent months developing a brunch menu that instantaneously became all the fuss. It's Instagram-worthy but unlike many other picture-pleasers out there, the lusciousness of the RED brunch can not be conveyed by videos alone no matter how hard we may try.
If you have yet to experience the luxurious brunch at the steakhouse please do not hesitate to make your resy. We're already dreaming of the most indulgent (and most gigantic) cinnamon rolls in the state, made fresh every Sunday. Let's not get too ahead of ourselves though, because prior to dessert there are unlimited oysters, tuna tartare, smoked salmon, truffle pasta, and oh so much more to warm up our bellies. See you there.