Welcome to our weekly roundup of the top dining options in Miami! Stay up-to-date on the latest happenings in the Magic City with our curated selection of the best restaurants.
Looking for more? Check out the newest restaurants in Miami and the food and drink specials this month.
Tuesday at LEKU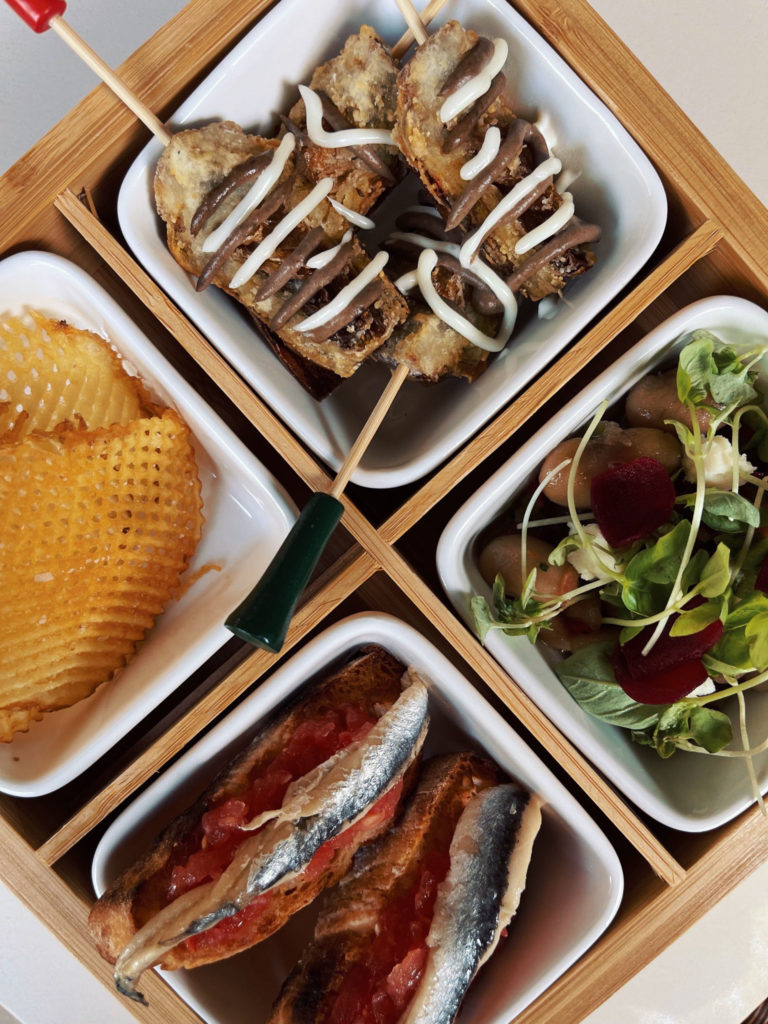 This Tuesday join us for lunch at Miami hot spot, LEKU. We've been dying to try the newly unveiled summer menu by Executive Chef Carlos Garcia. This is the place to share, as most plates are made to serve two to four people, so we recommend grabbing a group of besties for this one and getting your eat on.
To start, the pintxos tapas served in a bento box have been the talk of the town. There's a healthy selection to choose from, but we've got our eyes on the Cantabric anchovies pintxo, the traditional Spanish squid "Salpicon", and the Cabrales cheese pinxto with black olives and tomato jam. Followed by the artichoke, green peas, and txakoli; and the mussels and clams black rice. The menu is surely made to let your eyes run wild, but thankfully summer is just getting started!
LEKU is located at 1100 NW 23rd Street, Miami, FL 33127. For more information, visit their official website.
Wednesday at Costa Med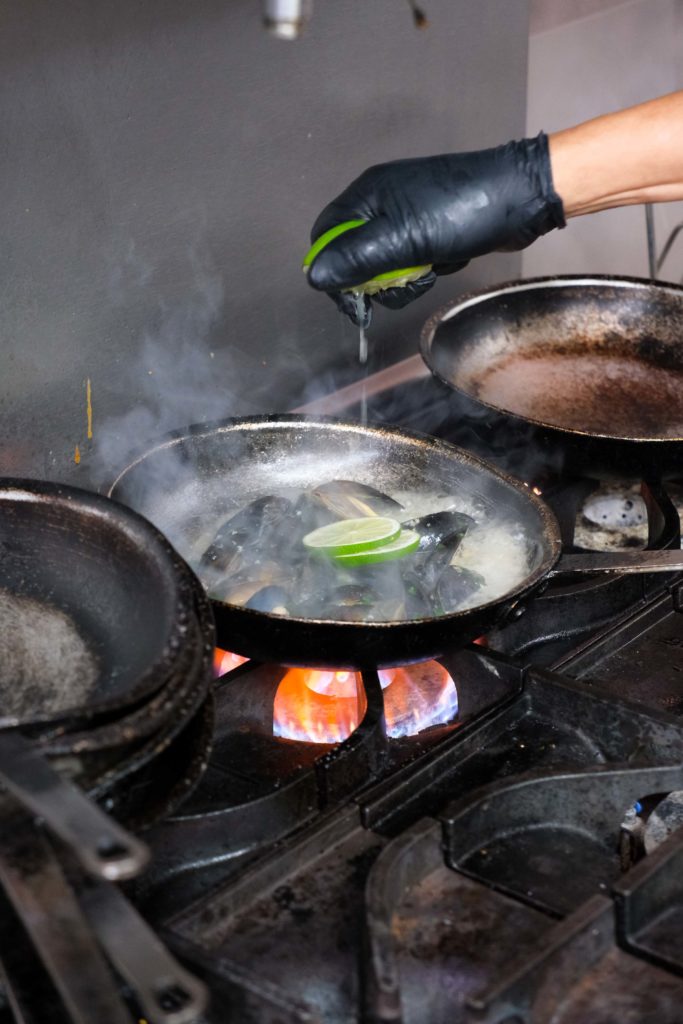 June 28 marks National Ceviche Day, and you know we're all about this seafood delicacy. Holding origins in Peru and Ecuador, this dish spread like wildfire throughout Latin America, with each country representing its own unique recipe and ingredients. Thanks to the abundance of fresh seafood in Miami, we've got some of the best ceviche spots in the country and this Wednesday we're heading to Costa Med Bistro in Key Biscayne for a serving.
The quaint bistro is known for its use of freshly caught local seafood and its ceviche is no exception. Arrive without expectations because the dish will be composed of whatever has been caught fresh that day, exceptionally marinated, and served with green plantain tostones. If you want to make it a full meal like us, we recommend getting a few other appetizers to share. The Mediterranean mussels cooked in a provencal sauce and the Greek-style grilled octopus are some of our absolute faves.
Friday at Cafe Americano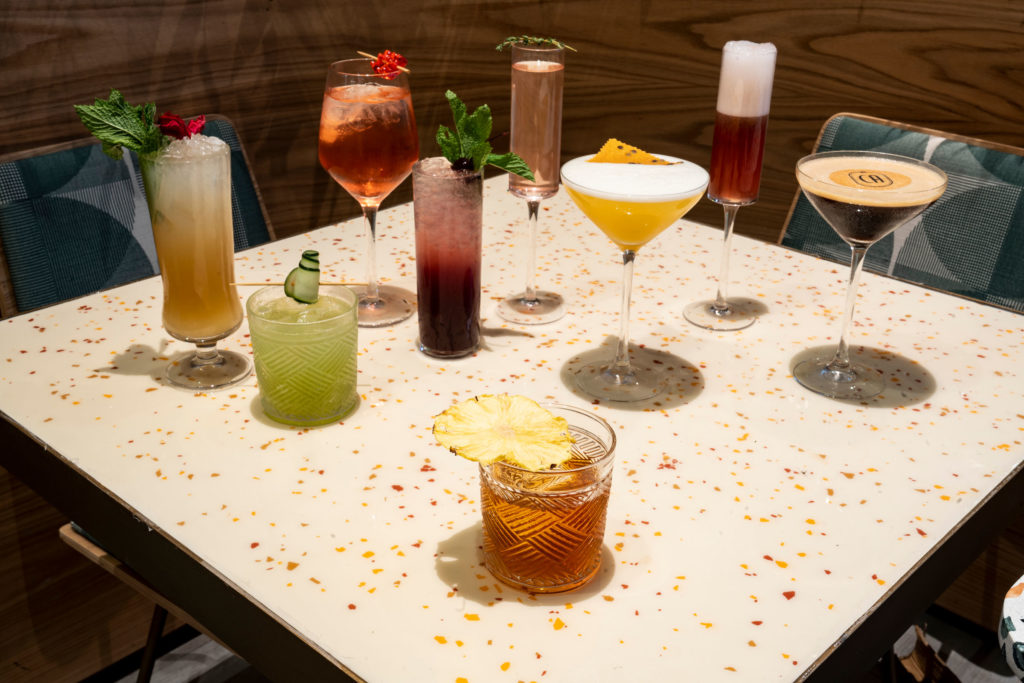 Cafe Americano has already won a special place in the hearts of Miami's epicureans but with its slappin' all-day Latin-inspired brunch options and all. We're craving the barbacoa chilaquiles or tres leches French toast on any given day of the week. However, this Friday evening is reserved for drinks with the girls.
Grab some seats at the copper-clad bar to get a taste of what the mixologist has in store. If Cafe Americano is not your last stop of the night, go right ahead and get the CA—a signature cocktail composed of mezcal, espresso liquor, Cointreau noir, and a fresh shot of espresso. This one's sure to keep you up dancing all night. If you're staying off the liquor, the mocktails here are also to die for. Case in point: the Flamingo Reef—Rose's strawberry, yuzu, lemon juice, grapefruit soda, and fee foam. We're obsessed.
Saturday at Toscana Divino
Making reservations for Toscana Divino this Saturday, because we absolutely can't wait to try the newest addition to the Toscana menu. Carpaccio di manzo, a dish composed of thinly sliced beef loin, accompanied by a medley of mushrooms and a truffle vinaigrette, then adorned with Grana Padano chips. We can only imagine the burst of umami these flavors co-create.
Pair with any of the restaurant's primi patti for the most divine dinner. We have our eyes set on the maccheroni al sugo Toscana—braised beef ragu, Grana Padano, and olive oil. Seemingly simple yet so incredibly mouth-watering. All that's left is to choose the perfect glass of red wine.