Welcome to our weekly roundup of the top dining options in Miami! Stay up-to-date on the latest happenings in the Magic City with our curated selection of the best restaurants.
Looking for more? Check out the newest restaurants in Miami and the food and drink specials this month.
Tuesday at Klaw
Starting this Tuesday everyone's favorite Miami surf and turf hotspot, Klaw, is unveiling its weekly Klaw Caviar & Champagne Tuesdays. No doubt you'll see us there. The star of the show will be the Klaw branded caviar—Imperial Reserve Kaluga, which will be available to guests on Tuesdays for a special price.
The restaurant provides a few different options for fans of the delicacy: Klaw Caviar Service ($75) includes a 30g tin of brand caviar and is served with deviled eggs, toasted sare wheat bread, whipped whey butter, and crème fraiche. Oh my! Want the works? Then upgrade to the Klaw Caviar Service & Champagne ($150) which includes a bottle of Inspiration 1818 by Billecart-Salmon Champagne. Not ready to splurge just yet? The restaurant also offers diners to get a Klaw Caviar Spoon ($20) with caviar served on a mother-of-pearl spoon. With the lavish interior and breathtaking views, this experience is one for the books, folks. See you there!
(Reservations necessary)
Klaw Miami is located at 1737 N Bayshore Dr, Miami, FL 33132. For more information, visit their official website.
Friday at La Estancia
Round the besties and head to La Estancia for a Friday night out. We've been raving non-stop about La Estancia as our favorite spot for all things breakfast, lunch, and to-go goodies. However, the Argentinian restaurant, market, and bakery are no less of a stellar option for a night on the town.
Behold the picada—Argentina's answer to a charcuterie board. La Estancia has two options: the Picada Argentina which features an array of Argentine-style deli and cheese options; and the Picada Quixote, with serrano ham and manchego cheese. It's the perfect appetizer for your drinks. Speaking of which, Happy Hour starts early here. From 3:30 to 6 p.m. get the best deals on house wines, beers, and prosecco. Let's keep this our little secret!
Saturday at the Lobster Shack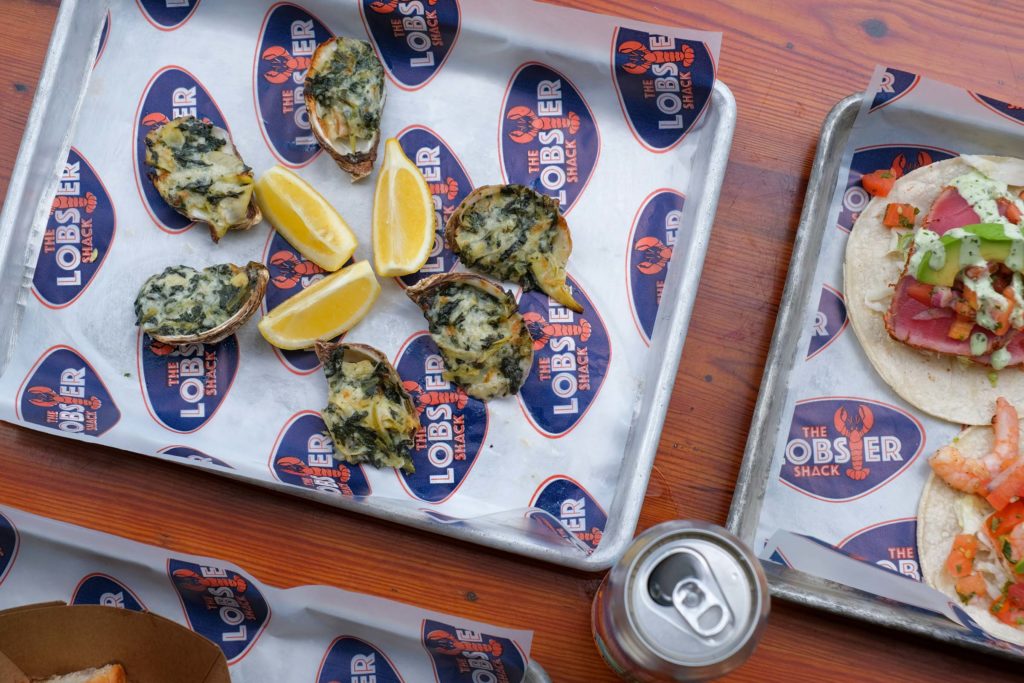 August 5th marks National Oyster Day. All those who love to enjoy the umami-rich bivalve are in luck—Miami is certainly no short of places to enjoy it at its freshest. This Saturday we're taking ourselves out to the Lobster Shack. While the shack is a fairly casual establishment, that's exactly why it's always on top of our list for enjoying fresh seafood. It's a simple, down-to-earth, family-run business where the mollusks are always as fresh as can be.
We'll be starting off with a round of raw East Coast oysters served on the half shell, with the selection always rotating based on what's in season. Then it's round two—Oysters Rockefeller. A classic. A must. Herby, buttery, perfection. The shack also serves up some mean baked oysters, with garlic butter and topped with a healthy amount of melted cheese. What washes down oysters best? Some bubbly. Rest assured, the Lobster Shack has a lot of it, with all the best names in the game of champagne, prosecco, rose, and some refreshing cocktails like mimosas and bellinis. A mid-summer Miami Saturday never sounded better. 
Sunday at CJ's Crab Shack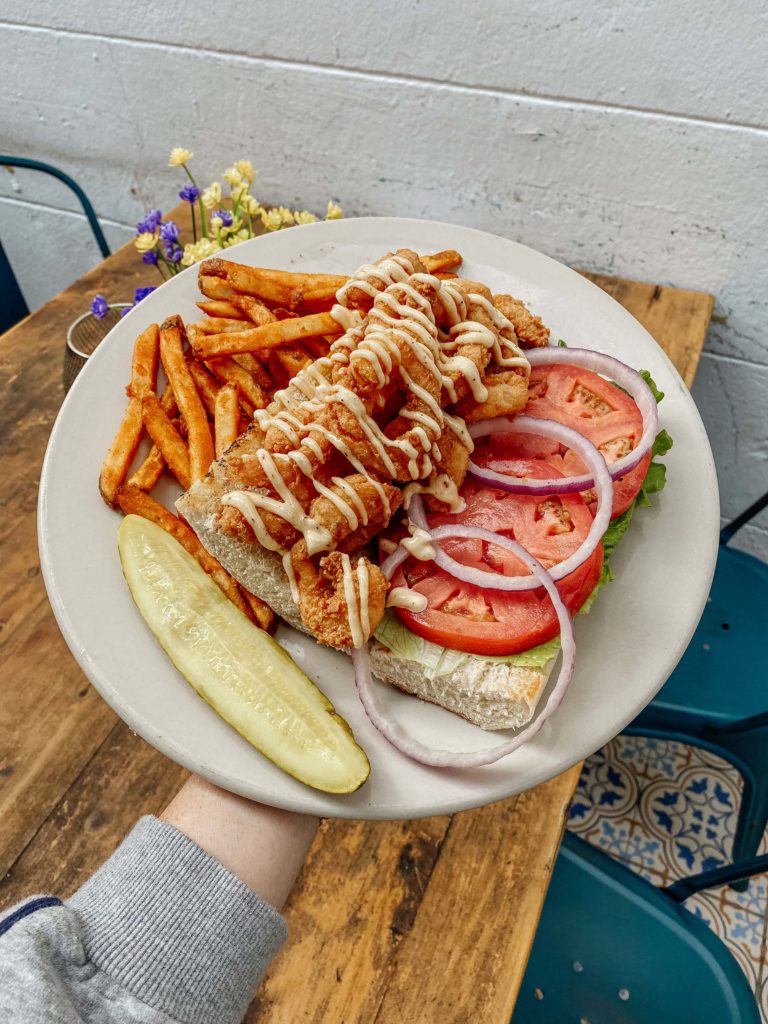 Hot and humid Miami summers sometimes call for altered lunch plans. CJ's Crab Shack on Ocean Drive has long been our go-to for staying cool and refreshed during the summer months. And while dining in and enjoying the nice Ocean breeze is always a good option, sometimes we opt to take our meal to-go and enjoy it on the beach.
Luckily, CJ's has plenty of options that travel well. Let's start with the appetizers: the spinach and artichoke crab dip is always a must and an absolute crowd-pleaser to boot. Then there's the popcorn shrimp—oh so addicting and stays nice and crispy at that. We always like to grab a salad to go since it's easy to share and refreshing. The blackened shrimp salad has steadily been our fave here and comes served with roasted corn and avocado.
Then what's a beach day without some hefty sandwiches? The shack has plenty to choose from, with the fried shrimp po boy being one of our favorite travel-friendly options. It's positively loaded with crispy shrimp and comes served on a baguette meaning it won't get soggy over time. P.S. We recommend getting the cole slaw as a side. Finally, let's get some nice cool drinks. A virgin pina colada has always been our favorite beach drink. Trust us, your Sunday will immediately feel like the ultimate staycation.