Welcome to our weekly roundup of the top dining options in Miami! Stay up-to-date on the latest happenings in the Magic City with our curated selection of the best restaurants.
Looking for more? Check out the newest restaurants in Miami and the food and drink specials this month.
Wednesday at Costa Med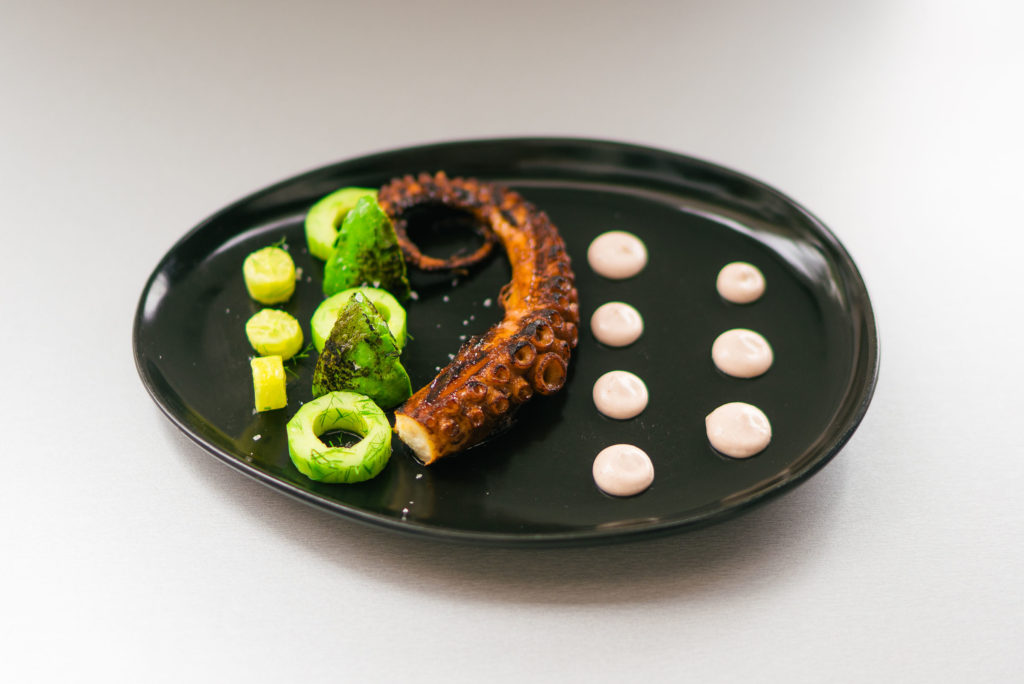 Let's take a drive out to Key Biscayne for a little hump-day pick-me-up. Costa Med, a quaint little Mediterranean bistro is just the perfect place for lunch. This restaurant is not only a neighborhood favorite but also has been known to host quite a range of celebrities. Try anything off the menu and you'll have no question why.
The menu is full of fresh and seasonal ingredients. If you're one for seafood, the Greek-style grilled octopus is an absolute must. All we're saying is, if you look up tender in the dictionary you'll see the Costa Med octopus there. While for meat lovers the piccata di vitello al limone (veal scaloppine in a white wine, lemon, and caper sauce) is a straight-up dream. There's always room for dessert and Costa Med has a daily rotation of fresh decadent sweets. All that's left is to recline and enjoy. 
Friday at Cafe Americano 
Happy National Burger Day! For a country with the most amazing burgers in the world, it might be a tough choice where to celebrate this foodie holiday. Miami alone is no short of incredible burgers with all the toppings you can imagine. There's one place that we have not been impartial about lately: Cafe Americano—a retro American diner with a Latin twist.
Their namesake burger, the CA Burger, is a classic all-natural beef burger topped with aged cheddar, grilled onions, lettuce, tomato, and a signature CA burger sauce; served with a duo of yucca fries and French fries. Those looking for something a tad more daring and indulgent should not look past the Brunch Burger which comes with maple bacon, caramelized onions, cheddar, black pepper maple aioli, arugula, and a fried egg. We can't help but salivate from the thought! 
Saturday at Ironside Pizza
This week is loaded with foodie holidays and Saturday is no exception. To all the Italian food lovers out there—Happy National Lasagna Day! We'll be heading to a place that lives and breathes pasta and pizza: Ironside Pizza. The restaurant's lasagna bolognese is made in the finest traditions. Pure and simple, with housemade pasta, bolognese sauce, bechamel, and grana padano cheese.
Before the star of the show, we'll be getting the caprese. Ironside Pizza does its caprese right. Juicy beefsteak tomatoes, artisan burrata cheese, fresh basil, and oregano. The perfect balance to a lasagna meal. Don't worry, we don't plan on skipping dessert either. The Ironside tiramisu is simply too divine to do so. 
Sunday at Jaya
For those who are in Miami throughout the summer, Jaya at The Setai has a special treat—various luxury dining experiences seven days a week. This Sunday we'll be headed to their Sunday Jazz Brunch. The award-winning restaurant will be showcasing unique flavors from Thailand, Vietnam, India, China, and Japan. Expect flaming wok stations and piping hot tandoor ovens galore.
To start, Jaya is serving up bottomless champagne, mimosas, Bloody Marys, and mojitos. Enjoy the smooth sips out in the courtyard while listening to live jazz. Ready to let your eyes run wild? Jaya brunch stations include a Peking duck bar executed to perfection, a full raw bar with oysters, dim sum, and oh so much more. Brunch is offered every Sunday from 11:15 a.m. to 3 p.m. See you there!
Jaya is located at 2001 Collins Ave, Miami Beach, FL 33139. For more information, visit their official website.