Welcome to our weekly roundup of the top dining options in Miami! Stay up-to-date on the latest happenings in the Magic City with our curated selection of the best restaurants.
Looking for more? Check out the newest restaurants in Miami and the food and drink specials this month.
Tuesday at RED South Beach
Happy National Caviar Day to all our delicacy lovers out there! One spot that knows caviar to a tee is RED South Beach. Served as an appetizer, osetra or beluga caviar (or both) are brought over to the table in an exquisite silver bucket alongside tiny blini and all the toppings one may need to savor the delicacy. Think diced red onions and crème fraiche.
After the caviar, you can of course go on to the star of the show at this steakhouse. Yes, we are referring to the beautifully grilled steak. However, we first recommend resting at the raw bar for a little longer. Options include tuna tartare, Maine lobster cocktail, and oysters on the half shell accompanied by RED mignonette. Naturally, a round of bubbly is in order—cheers! 
Wednesday at Patio Isola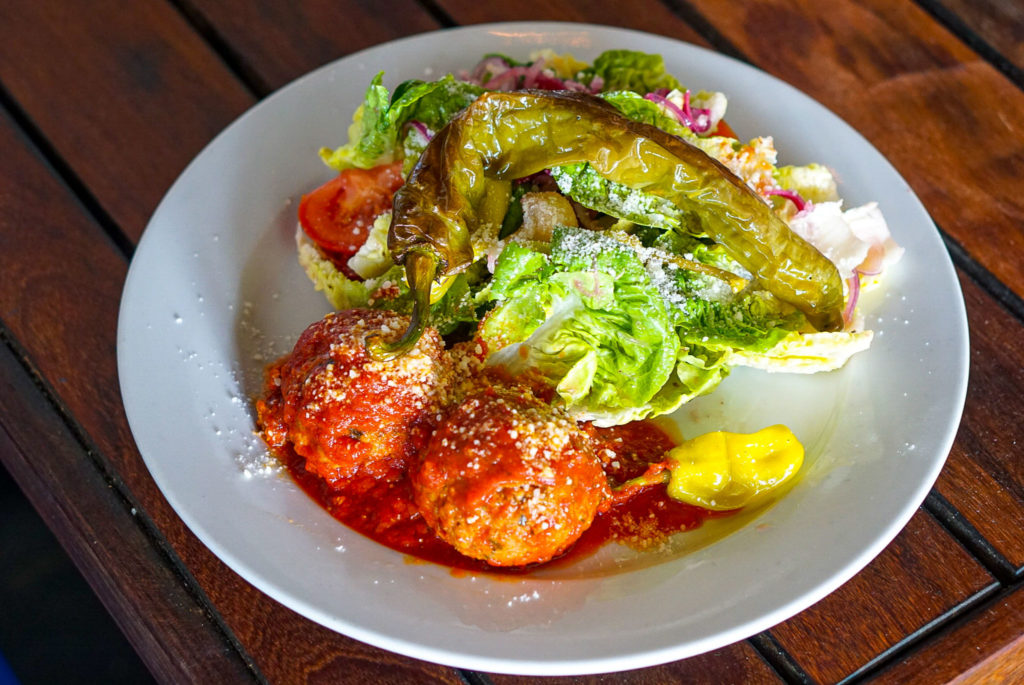 Do you find yourself craving well-executed Italian comfort food as much as we do? If you said yes, the answer for you is Patio Isola. You know we've been raving about this spot ever since they came on the scene and luckily for us, the charming osteria has been going strong ever since.
The menu is chock-full of satisfying dishes. We always start off with an order of the arancini Isola, made with a mix of four cheeses and fried to crispy rice ball perfection. There's also the meatball salad with long hot peppers to (slightly) balance out the carbs and next up is, you guessed it—rigatoni alla vodka. A best-seller in both Isola locations, this dish is hard to pass up: saucy, spicy, and oh-so decadent. We're there for it every single time. 
Friday at Toscana Divino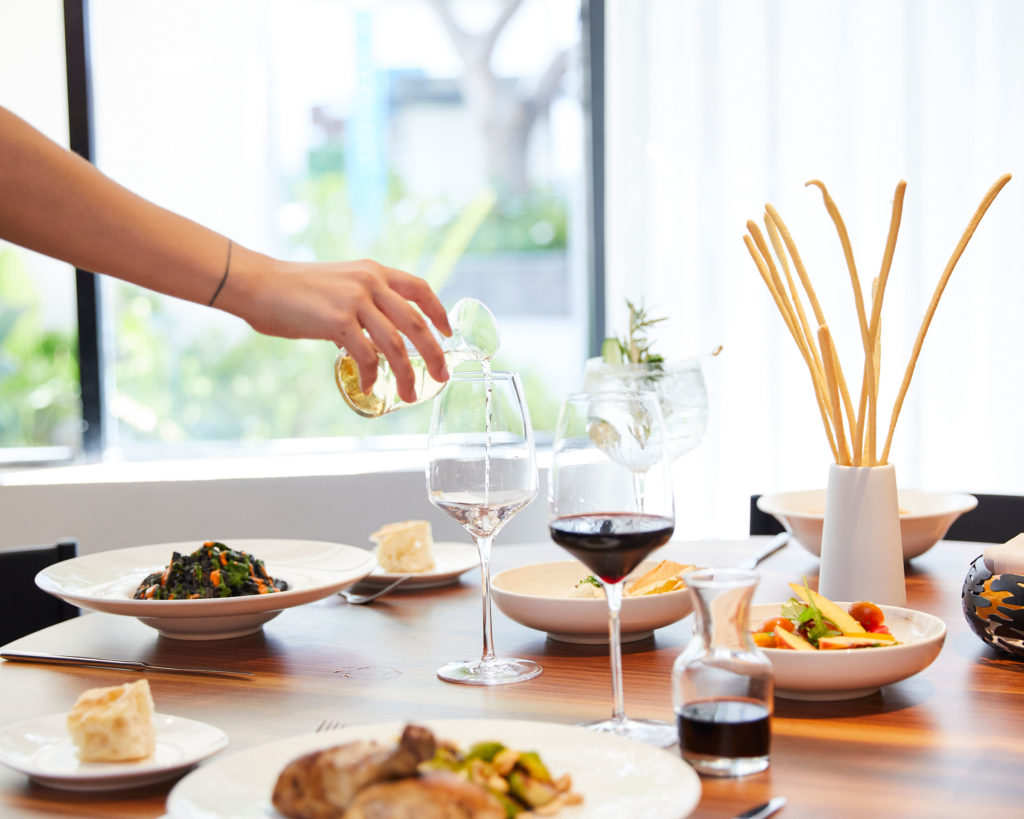 This Friday we're stopping by our favorite Tuscan restaurant in town for a refreshing summer lunch. Toscana Divino always uses seasonal ingredients to fit their menu and boy do they make the local produce of South Florida shine.
Cocomero has become a summertime lunch ritual for us—watermelon, cucumber, Calabrian chili, and fresh mint. What can be more refreshing? Then there's the salmon agli—cured Norwegian salmon served in a blood orange vinaigrette with fresh fennel and salmon roe. Divine. Keeping things light, we'll opt for the Mediterranean branzino as a main. That's grilled sea bass in a sunny zucchini puree served with roasted zucchini flowers and almonds. It's an absolute delight for the eyes and the palate. All that's left is a glass of chilled white wine and a seat on the restaurant's patio. 
Sunday at Quinto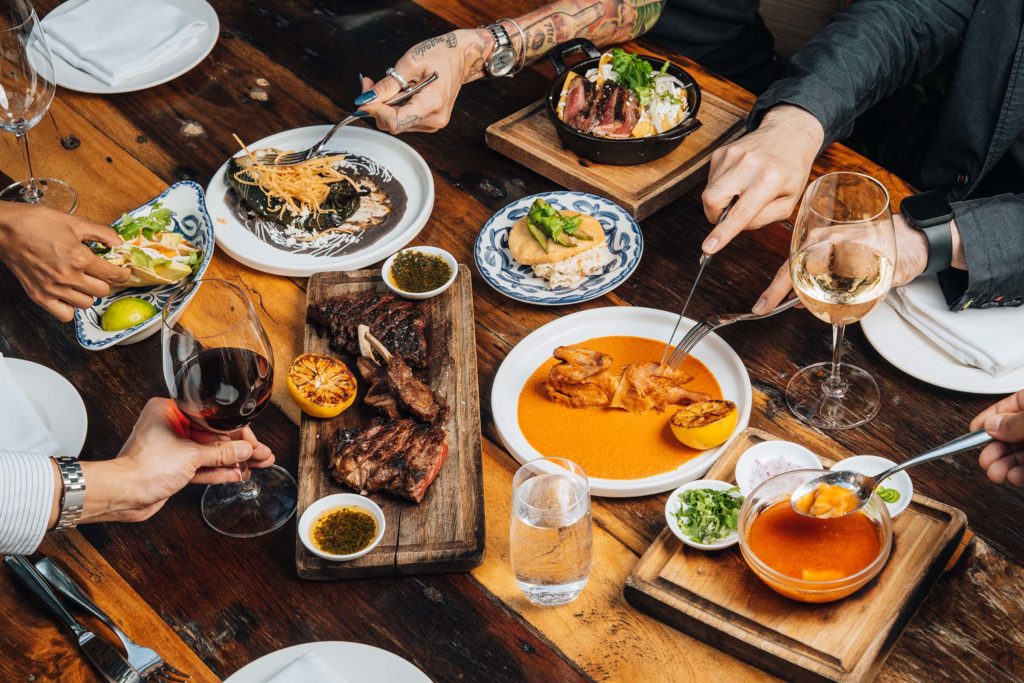 This past weekend Quinto, Miami's favorite open-fire South American restaurant, unveiled its newest concept—Brunch de Barrio. The brunch experience, hosted every Sunday from 12 to 4 p.m. offers guests a gastronomic tour through the various unique barrios, or neighborhoods, of South America.
How does one fit a walk through the immense diversity of South America into a single brunch? Quinto does a stellar job at it—with over 20 dishes and free-flowing cocktails to boot, the bottomless brunch ensures foodies can get a little taste of each barrio.
Seafood lovers rejoice—there are plenty of oceanic dishes to go around. Case in point: a loaded seafood cocktail in a citrusy tomato broth, poached octopus tostadas with pineapple and octopus chicharron, and Michelada oysters. While heartier dishes include an impressive tabla de carne filled with different cuts of steak, a rack of lamb, and chimichurri. Our eyes will indeed run wild here and we're already envisioning a follow-up visit. 
Quinto La Huella is located at 788 Brickell Plaza, Miami, FL 33131. For more information, visit their official website.