Welcome to our weekly roundup of the top dining options in Miami! Stay up-to-date on the latest happenings in the Magic City with our curated selection of the best restaurants.
Want to explore more dining options? Take a look at our the best new restaurants in Miami and the monthly restaurant specials roundups.
Wednesday at RED Steakhouse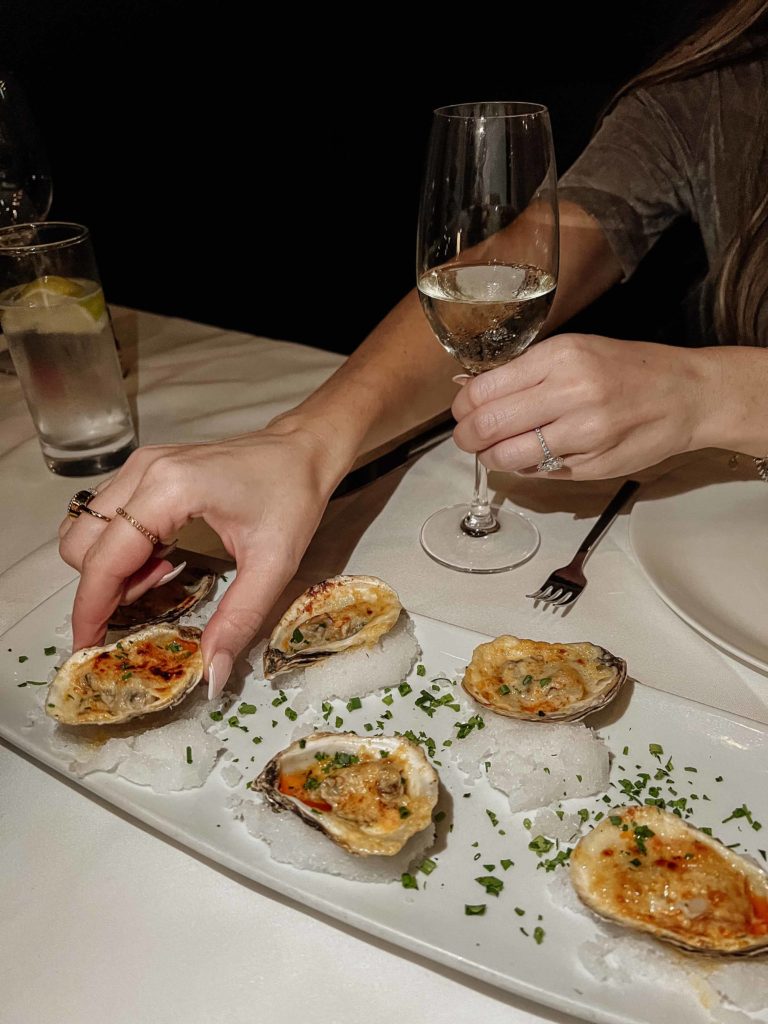 Did you know that RED, voted one of America's best steakhouses, also won the Wine Spectator's Award of Excellence? That's why we'll be heading there this Wednesday, conveniently just in time for the steakhouse's Wine Wednesday where all bottles under $1000 are half off, and all bottles over $1000 are 25 percent off. The restaurant's sommeliers can recommend a unique wine to go with every dish at this fine steakhouse—that's how you know they simply do not skimp on their wine selection. In fact, the bottles are updated weekly so Wine Wednesday can easily become your weekly, or perhaps bi-weekly tradition. So what will it be? The aromatic truffle pasta? The signature cuts Japanese Miyazaki Wagyu with a side of wild foraged mushrooms? Or maybe even the sesame-crusted tuna tataki? The world is your oyster! 
Thursday at Ironside Pizza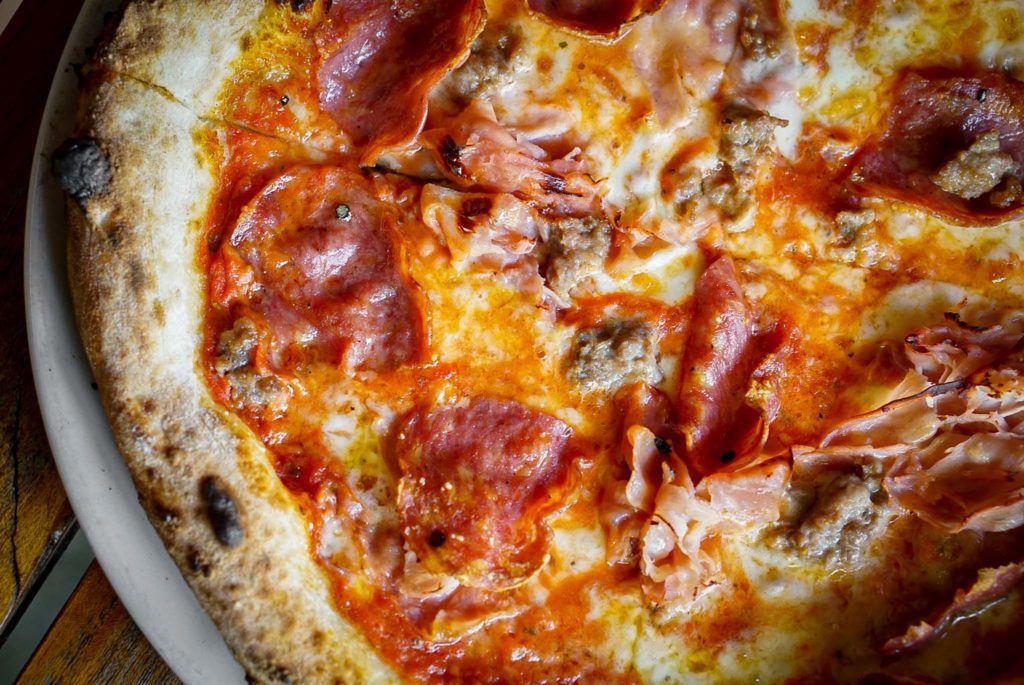 When you find that one gem of a place in Miami—you stick with it. For us, that gem is Ironside Pizza and their amazing Neapolitan food that's all made from scratch and using ingredients fresh from the garden. One of our favorite reasons to hit up Ironside pizza on any given occasion is how flexible they are with dietary needs. Not only do they offer gluten-free versions of all their pizzas and pasta AND vegan cheese options, but you can also fully customize your own pizza! If you ever needed a place to finally go out with your vegan gluten-free friends while also enjoying yourself—this is the spot. Personally, we can go here multiple times a week because the menu never gets old and there are just so many Neapolitan delicacies to try. Order the tronchetto for hard evidence—pizza dough stuffed with smoked mozzarella di buffala and fior di latte, topped with prosciutto di parma, arugula, baby cherry heirloom tomatoes, grana padano, and EVOO. Oof. 
Saturday at Seawell Fish N' Oyster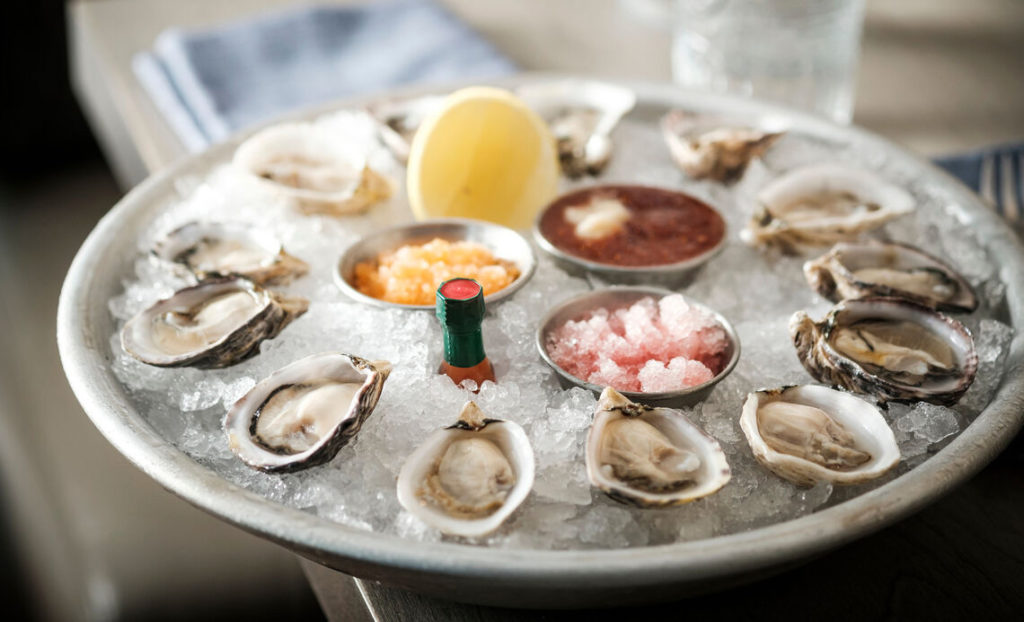 It's a new year but some habits don't die. And why should they? Seawell Oyster Hour is simply timeless and a downright steal. Wednesday to Saturday enjoy half-off oysters and $9 Prosecco and Aperol Spritz, from 5 to 6 p.m. We'll be enjoying the wallet-friendly lavishness this Saturday, knowing that we have a day off ahead and we can fully chill and recline. To go with the bivalves, perhaps a refreshing sea scallop tiradito served with serrano chile, kumquat, avocado, and cilantro. Or, an utmost alluring Ahi tuna poke, with avocado, pickled watermelon radish, nam pla, aged soy sauce, and toasted sesame. Most importantly, whatever it is you order at Seawell—it'll be one for the books. 
Sunday at CJ's Crab Shack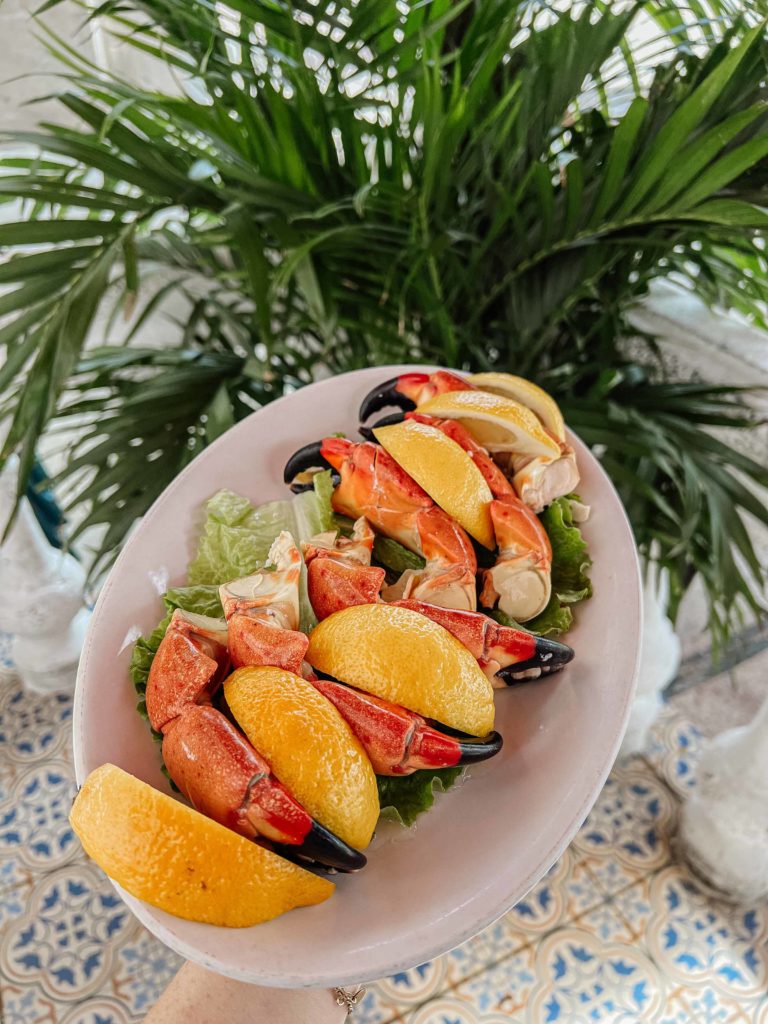 This week we're back at the shack for some shrimply irresistible seafood! The family-run establishment has no shortage of oysters, clams, shrimp, crab, lobster, fish, you name it! If you're a fan of seafood, you'll surely find something to your liking on the vast menu. Every time we make a visit to CJ's Crab Shack, we like to choose wisely what it is we'll be indulging in because there are a lot of options and it's hard not to let our eyes run wild. Raw oysters, seasonal chilled stone crabs, or a blackened shrimp salad can be just the move for a warm sunny day when you want to keep your meal light. On the other hand, those coming for a full dinner will find great satisfaction in a Fisherman Platter loaded with fish, shrimp, scallops, and a crab cake; cooked to your liking and served with a choice of fries, pasta alfredo, veggies, or parmesan corn on the cob. Don't forget to order one of CJ's infamous cocktails.