Welcome to our weekly roundup of the top dining options in Miami! Stay up-to-date on the latest happenings in the Magic City with our curated selection of the best restaurants.
Looking for more? Check out the newest restaurants in Miami and the food and drink specials this month.
Tuesday at the Wagyu Bar
The Wagyu Bar consistently keeps surprising us with exquisite meats from all over the world and this time is no exception. The casual steakhouse has recently introduced a new beast to its menu—the Wagyu A5 Denver steak sourced directly from Kagoshima, Japan. If all the name tags start confusing you, don't worry, you're not alone. The folks over at the Wagyu Bar will be sure to passionately explain to you what makes this one of the rarest and best steak cuts in the world. But for now, that marbling says it all! You'll likely find us at the steakhouse this Tuesday getting our first bite of the umami-rich steak and losing our minds from how good it is, a cup of Demon Slayer sake in hand. 
Friday at Toscana Divino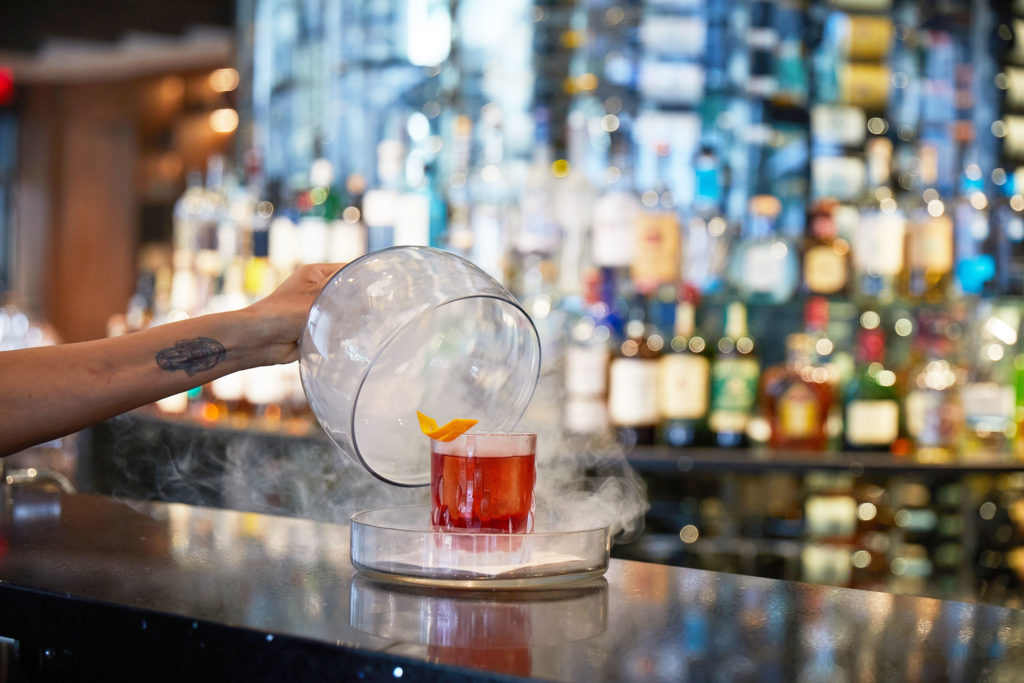 As if the rotating menu of seasonal delicacies wasn't enough for us to keep making our weekly trips to the fine Italian establishment that is Toscana Divino. The restaurant recently released a new event, Si Viaggiare Dj Nights. The event, translated as yes travel, promises to transport diners outside of Miami featuring DJ sets by only the best of Miami's Italian DJs and, but of course, stellar eats and drinks every Thursday to Saturday from 7:30 p.m. During the evening we'll be keeping it light with a spread of the delectable insalate and antipasti. On our table, one may find the Nostra Caprese—the restaurant's take on a classic caprese yet with burrata foam, Sicilian pesto, and basil oil. Right next to it, the tuna tartare, made with fair trade tuna, avocado, tomatoes, capers, and local seasonal greens. Oh, and perhaps the Tagliere di Formaggi charcuterie board, a selection of pecorino Toscano, Castelvetrano olives, and honey, to go with the smooth sips. 
Saturday at Patio Isola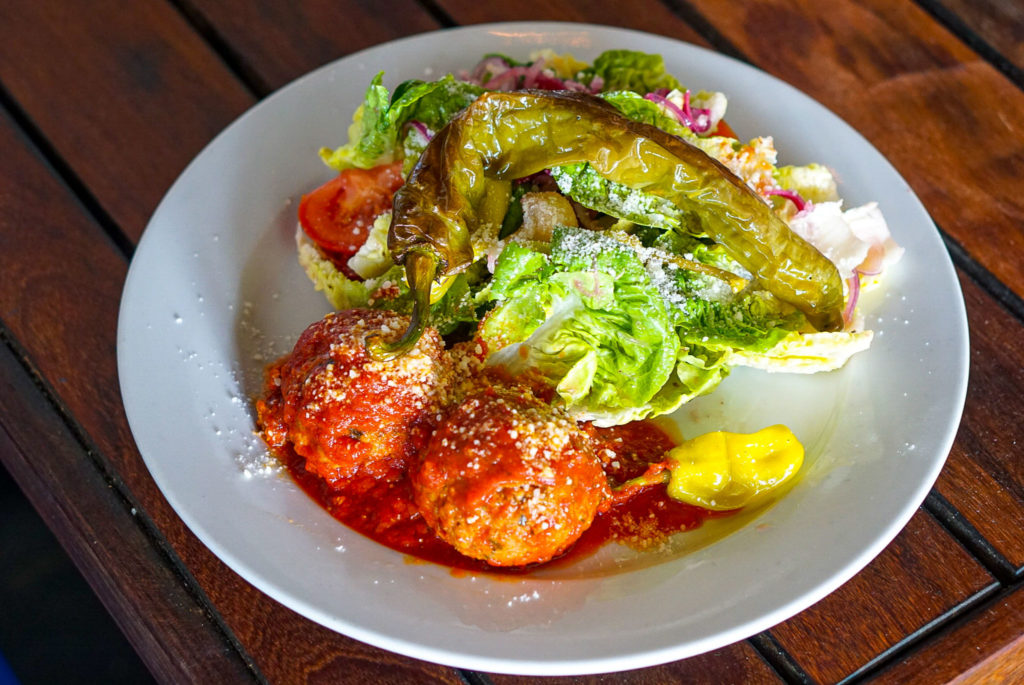 I think every self-respecting foodie in Miami already knows about the bomb happy hour Patio Isola has going on. But did you know about their semi-secret late-night happy hour? Yup. Every Friday and Saturday from 11 to 12 p.m. enjoy the usual splendor of half-off cocktails, beers, and wine, plus $12 bites specially curated by chef Santo for the occasion. Whether you're getting off work late or are heading home after dinner and decide to stop by one more place before the night is over—Patio Isola is your spot. Craft cocktails like their Giardino Verde (vodka and fresh cucumber juice), or the Lime Juice (cucumber bitters & rosemary) are a nice and refreshing choice for this hour. If we find ourselves in the mood for something a little more filling, the Isola spaghetti & meatballs is always a no-brainer.  
Sunday at Riviera Focacceria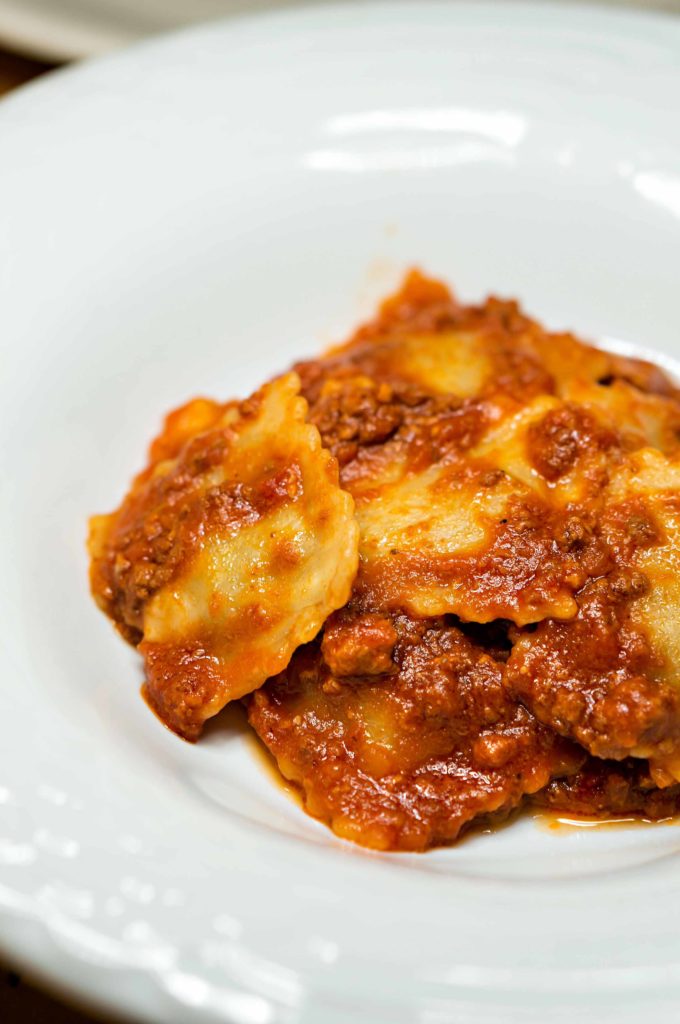 This Sunday we'll be taking a no-meat day at Riviera Focacceria. While the rich cheese selection at the Ligurian restaurant is hard to pass up, it does have a vast selection of vegetarian dishes that pack a punch. The pansoti al sugo di noci (house-made pasta filled with spinach, ricotta, parmigiano cheese, marjoram & Italian herbs, then bathed in a house-made traditional Ligurian creamy walnut sauce) is a true favorite of carnivores and vegetarians alike. Much as is the pappardelle ai funghi (wild mushrooms, thyme, white wine, a dash of cream, garlic, and truffled butter). Both dishes are so rich and creamy, we'll hardly have time to miss the meat. For dessert, we'll go ahead and treat ourselves. The mousse al pistacchio is pure heaven.