Welcome to our weekly roundup of the top dining options in Miami! Stay up-to-date on the latest happenings in the Magic City with our curated selection of the best restaurants.
Looking for more? Check out the newest restaurants in Miami and the food and drink specials this month.
Wednesday at La Estancia Argentina
We'll be kicking off the month with a visit to our new favorite Argentinian food hub — La Estancia. The bistro-style restaurant has been refining its concept of the Argentinian grill since 2001 and now holds two Miami locations, in Aventura and the Health District.
While it's no secret that asado is the true specialty of La Estancia, we'll be heading for lunch for the no-less revered milanesa and gourmet sandwiches. The milanesa Napolitana consists of thin-cut breaded chicken topped with tomato, melted cheese, and ham and served with salad and a side of choice (the Argentine take on ensalada rusa, aka potato salad for us, please). As far as sandwiches go, we can't wait to dig into the grilled beef tenderloin served on a crispy baguette with a side of fries. No one ever canceled a wholesome glass of red wine with dinner and we won't be the first to do it. Finally, alfajores and a cup of espresso for dinner render our first day of March sublimely complete. 
La Estancia Argentina is located at 17870 Biscayne Blvd, Aventura, FL 33160. For more information, visit their official website.
Thursday at Casa Isola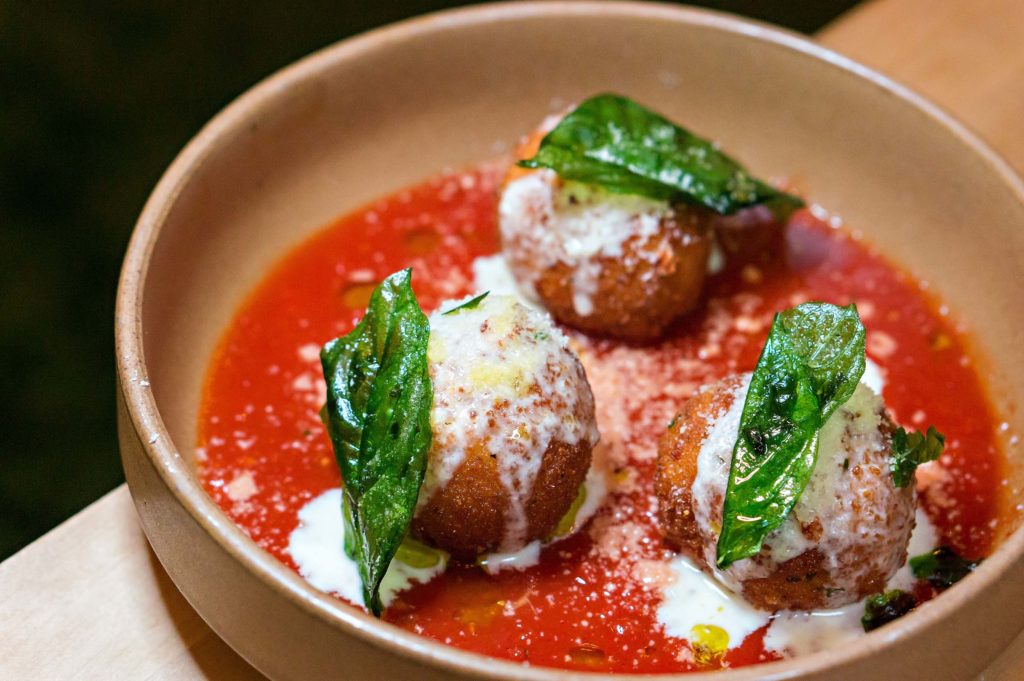 A busy work week deserves a happy hour at Casa Isola. Our favorite casual osteria in Miami Beach always comes through with chill vibes and gratifying bites at a bargain. We'll be getting a crowd of besties for this one because the $12 happy hour plates yearn to be shared. The crispy arancini stuffed with taleggio cheese; the classic spaghetti aglio e olio and the notorious rigatoni alla vodka; baked clams; meatball parm sliders; polenta with lamb ragu; and mozzarella-stuffed Italian long hots… Best believe we're getting the entire smorgasbord of chef Mendin's and chef Agnello's delectable creations.
As far as sips go, Casa Isola doesn't skimp on that either. Indulge in half-off cocktails, beer, and wine by the glass. Keep the Negroni Sbalgiato coming, please. It's almost Friday, after all. 
Saturday at RED South Beach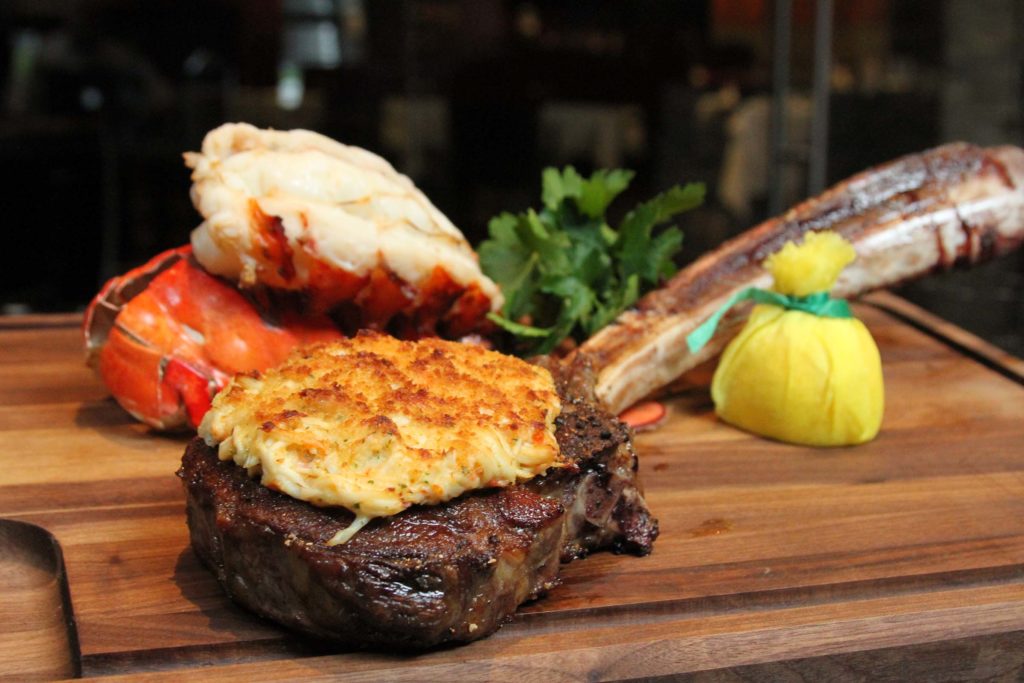 Treat yourself. That is the undeniable motto here. Since its inception in 2008, RED Steakhouse, helmed by chef Peter Vauthy has held dozens of awards from best steakhouse in the country to best wine collection and even "sexiest restaurant in Miami". The steakhouse has also received the "best surf & turf in America" status and boy does it live up to its clout. Said dish, termed the ultimate surf & turf, consists of bone-in ribeye, bone-in filet, king crab, and stuffed lobster tail. If you used to cringe at the sound of steak and crustaceans being served side to side, well, a visit to RED will surely change that around. 
We're pairing the robust dish with something fresh and crispy like the iconic Caesar salad — a favorite of the steakhouse's patrons, us included. Cocktails at this destination all compete to become your favorite. Take the double dirty with Belvedere vodka, truffle olive brine, and blue cheese-stuffed olives; or the gin blossom with Nolet Silver Gin, St Germaine Liqueur, cucumber, lime, and grapefruit. No matter what, dinner at RED South Beach is always a dazzling night for the books. 
Sunday at Coyo Taco
This Sunday marks 3/05 Day and you bet some of our favorite restaurants are whipping out the best specials of the year to show Miami residents some love. This March 5th we'll be heading straight to COYO Taco which is unleashing a grand variety of eats and drinks specials for $3.05 each.
On the 305 menu find sips like the COYO signature draft margarita and Modelo beer. As far as the munchies go, there will be plenty of side-smashed-to-order guacamole & chips, mini quesadillas, plantain tacos and pollo al carbon tacos to go around. The Mexican street food hub has four prime Miami locations — in Coral Gables, Wynwood, Brickell, and South Miami, all of which will be locked and loaded for the 305 bash. 
Coyo Taco has multiple locations throughout Miami. For more information, visit their official website.