Welcome to our weekly roundup of the top dining options in Miami! Stay up-to-date on the latest happenings in the Magic City with our curated selection of the best restaurants.
Looking for more? Check out the newest restaurants in Miami and the food and drink specials this month.
Monday at Ironside Pizza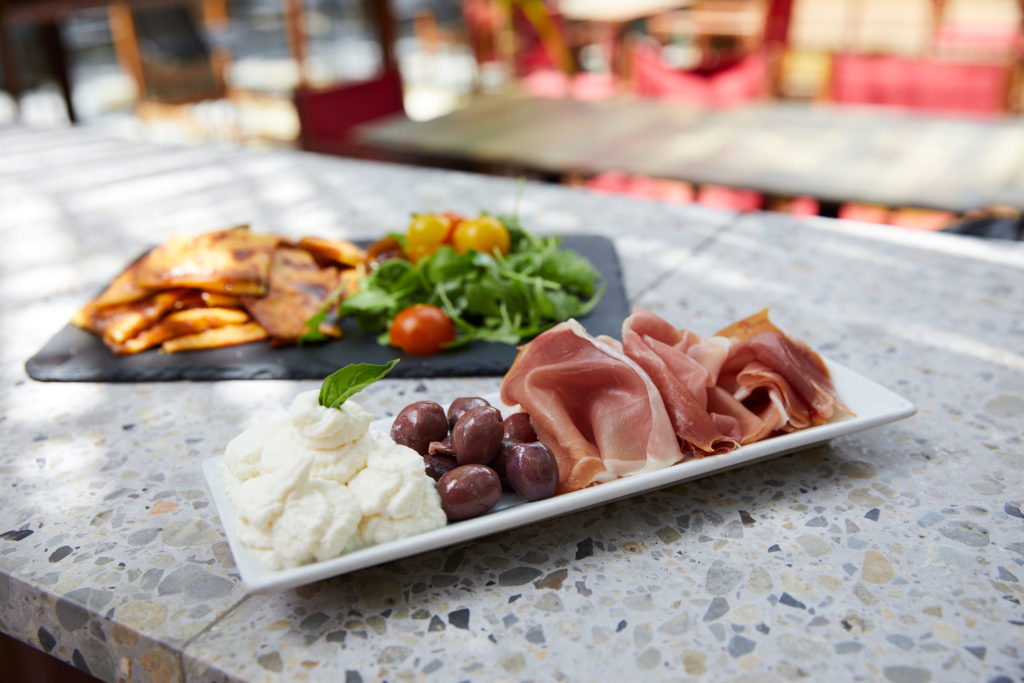 Happy National Italian Food Day! Today, find us at Ironside Pizza digging into all of our favorite Neapolitan specialties. Ironside Pizza strictly believes that proper Italian food should be delicious and healthy. They use only the freshest ingredients straight from their own garden as well as local farms and important hard-to-find ingredients directly from Italy — like exceptional cheeses and the best Caputo 00 flour from Napoli for making their remarkable 48-hour proofed pizza dough.
To give Italian food the proper celebration it deserves, we'll be sticking to some of the restaurant's delicacies today — a plate of Tagliere Salumi and Formaggi to start; the gourmet Tronchetto pizza, which comes stuffed with smoked mozzarella di buffala and fior di latte, topped with prosciutto di parma, arugula, heirloom cherry tomatoes, grana padano, and EVOO; and lastly the fresh spinach ravioli with brown butter, sage, and grana padano. To make it a true Italian feast to be remembered, don't skip on dessert — the tiramisu, pannacotta, or affogato al cafe are all luscious endings to the perfect meal.
Tuesday at Nikki Beach Miami Beach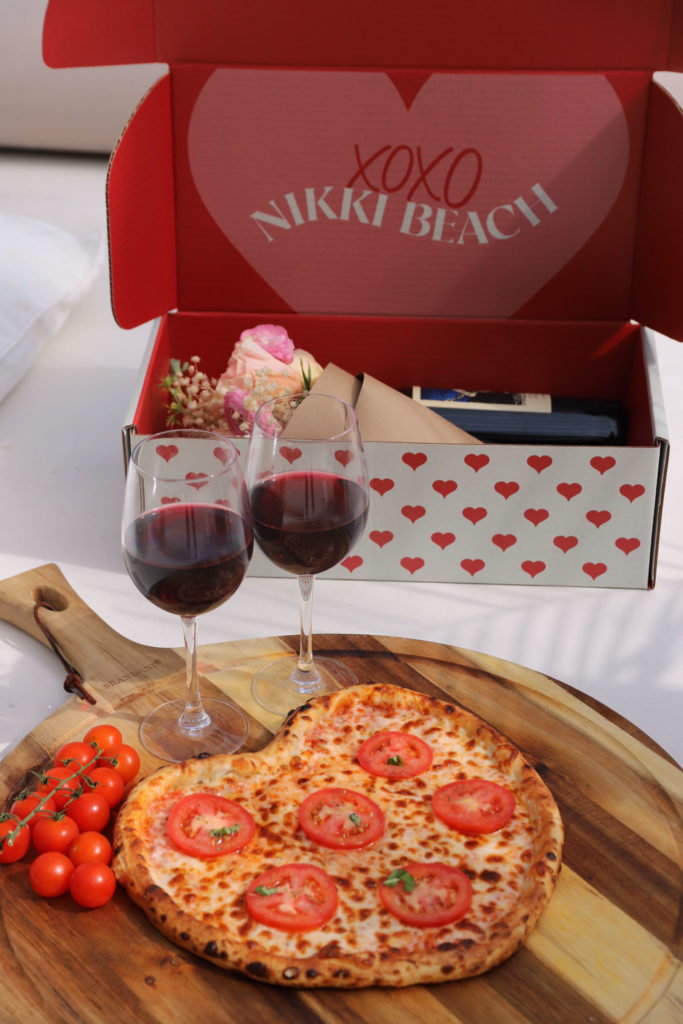 This Valentine's Day we'll be reclining on the plush beach beds over at Nikki Beach which checks literally all the romantic Valentine's Day boxes. Heart-shaped pizza on plush daybeds? Check! Flowers? Check! Wine? Check! Rom-com screening? Check! And do we have to mention that the romantic night of your dreams takes place right on the beach and under the stars? We won't be missing it for the world.
As the first original luxury beach club concept that combines the elements of music, dining, entertainment, fashion, film, and art into one, Nikki Beach never ceased to amaze us with its special events, food, and drink offerings. We're sure this will be a Valentine's Day for the books.
Nikki Beach is located at 1 Ocean Drive, Miami Beach, FL 33139. For more information, visit their official website.
Thursday at Paperfish Sushi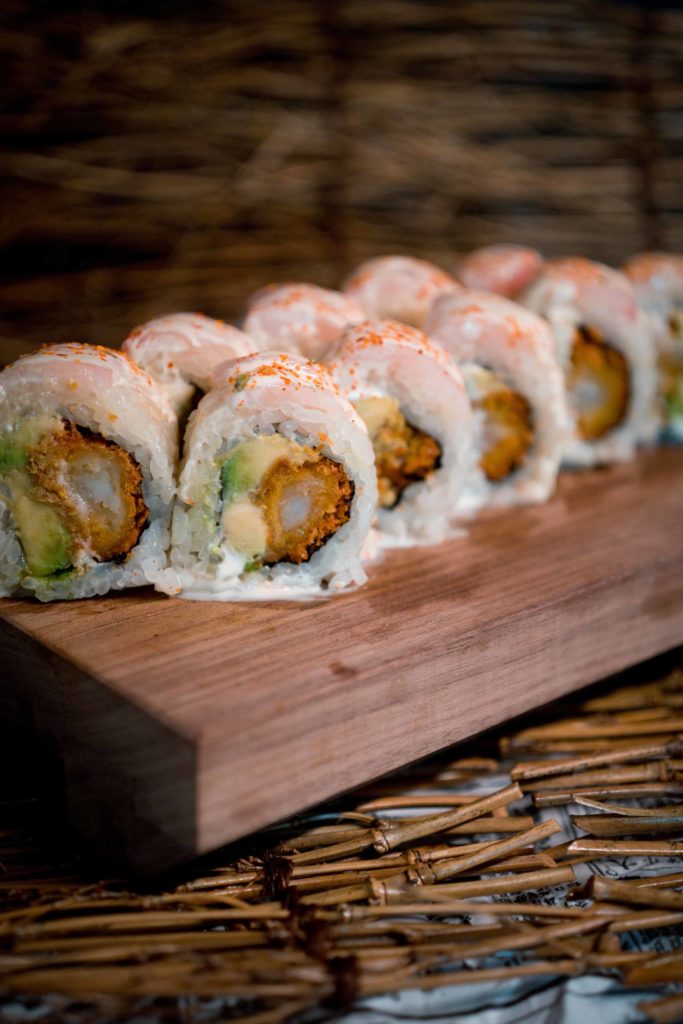 It's Tipsy Thursday and we're heading to the newly opened Paperfish Sushi over on the iconic Española Way in South Beach for their happy hour specials. Every weekday from 3 to 7 p.m. enjoy the Kampai Happy Hour with an array of international beer, sake, wine, and cocktails.
Fancy a whiskey sour? Or perhaps a lychee martini? The drinks here go well with a special selection of bite-size appetizers at the happy hour price. There's the classic edamame — the perfect side dish for any beer, and other nikkei options like gyoza, tiradito, ceviche, rolls, and a chef's selection of sashimi. Kampai!
Saturday at Toscana Divino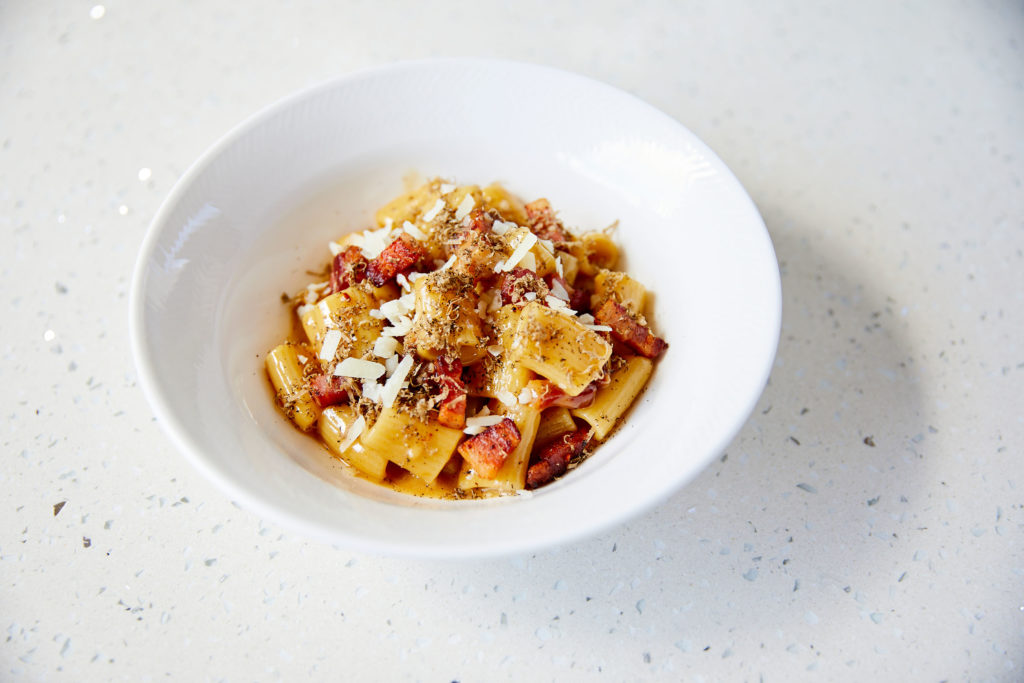 Did you know that this Saturday, February 18th is National Drink Wine Day? But how could we not celebrate it with a visit to Toscana Divino? If you haven't already heard, the fine Tuscan restaurant has perhaps the best wine selection in all of Florida. Grab a seat in the newly renovated Wine Dining Room, inspired by Tuscany's earthy vineyards, which houses a floor-to-ceiling wine cellar with hundreds upon hundreds of exquisite wine bottles.
Enjoy the elegant atmosphere while the in-house sommelier guides you through the lush wine selections. This can be a great opportunity to try some of the restaurant's fine insalate and anitpasti — the Nostra caprese featuring local tomatoes, burrata foam, Sicilian pesto, and basil oil; or the Vitello Tonnato composed of thin slices of milk-fed veal, a tuna based sauce, arugula, and capers are surely some of our favorites.