Welcome to our weekly roundup of the top dining options in Miami! Stay up-to-date on the latest happenings in the Magic City with our curated selection of the best restaurants.
Looking for more? Check out the newest restaurants in Miami and the food and drink specials this month.
Wednesday at RED Steakhouse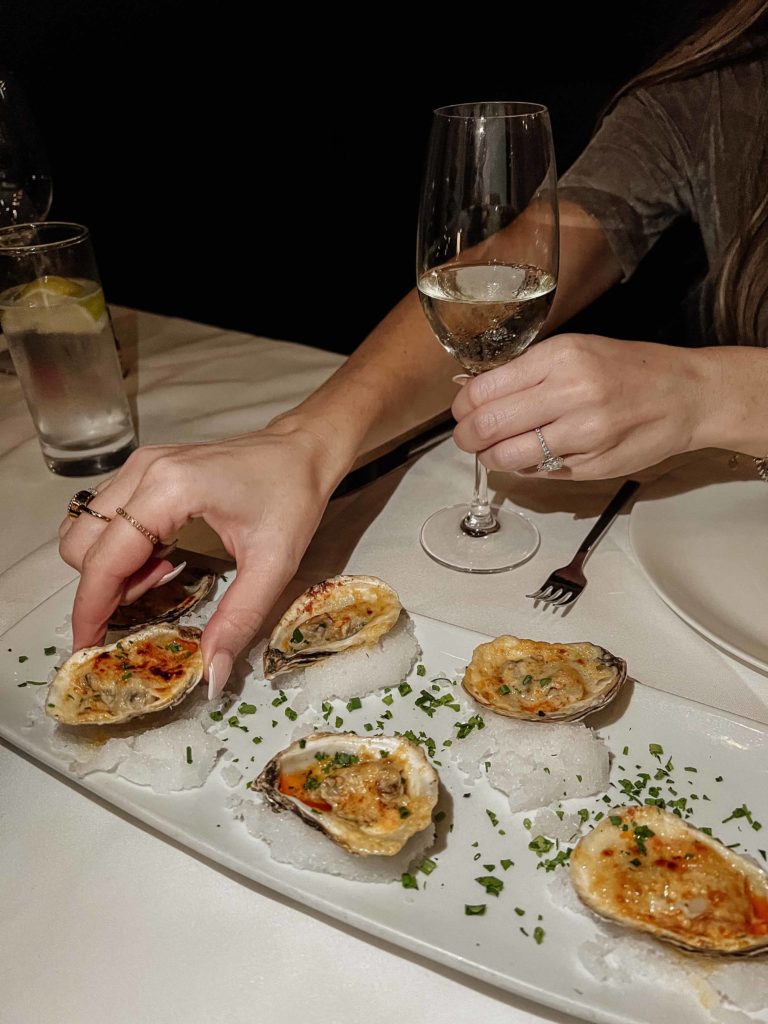 The holidays are upon us which means we'll be getting a lil' fancy with a visit to the divine RED Steakhouse over in South Beach. Holiday feasts are notorious for getting a little heavy and decadent, but luckily RED has an abundance of dishes other than steak to keep the meal on the lighter side. If you've yet to try the raw bar at RED, it is arguably as sublime as the steaks. Fresh tuna tartare, Maine lobster cocktail, and oysters on the half-shell consistently leave us speechless. Then there's the local heirloom tomato and mozzarella salad with ingredients that simply shine on their own without the need for sauces and such. Finally, if you want to have something hot, this is your chance to order the Alaskan king crab cake served with sweet corn salsa and a classic remoulade — it's simply too good to skip yet can be too heavy to combine with a steak dinner. Pair the meal with a double dirty — Belvedere vodka, truffle olive brine, and blue cheese stuffed olives. You're welcome! 
Thursday at Meat N' Bone
Luckily, Miami is no short of great places to eat on Christmas. If you're not really one for cooking, you won't have to be spending your holiday eating take-out or frozen pizza. However, if you do like to treat your friends and family to a special Christmas feast, you better get to Meat N' Bone early! The Coral Way butchers have been our go-to meat shop since its inception and there's no question as to why: they're simply the best in the game. Meat N' Bone carries a wide selection of both local and international rare cuts and seafood and really knows its proteins. Like, Ph.D. kind of knowledge. Stop by before the big day to get some meat for the holiday table and the knowledgeable staff may even throw in a cooking tip or two. Want to impress your dinner guests? The butchers also carry specialty game meats like elk, alligator, and bison. 
Saturday at Seawell Fish N' Oyster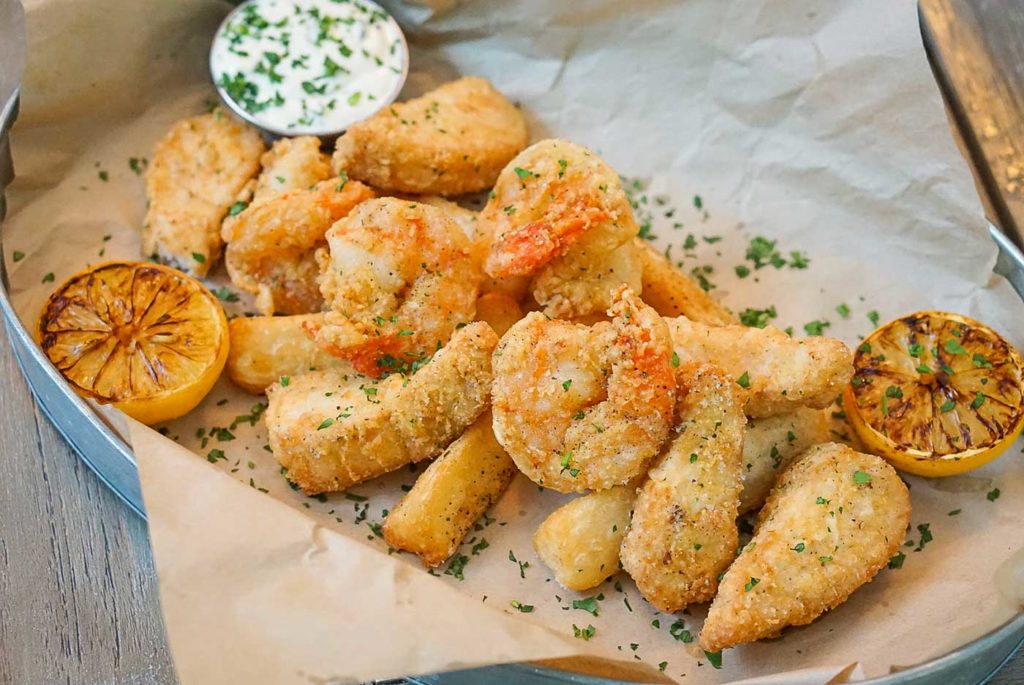 We always look forward to the holiday offerings at Seawell Fish N' Oyster with great zest. The chefs at this Miami Beach gem are pure sorcerers when it comes to combining fresh seafood with the comfort food we all know and love. However, this Christmas they are going full-on seafood for the traditional Italian Christmas Eve Feast of the 7 Fishes. On the menu expect such exquisiteness as the bacalao salad served with castelvetrano olives, peppadew, craisins, and pistachio mint; fresh sea scallop carpaccio with baby arugula, Meyer lemon, truffle oil, Reggiano Parmigiano, and cracked pink peppercorn; crispy fried smelts; stuffed clams oreganata; mussels marinara; Italian sausage stuffed calamari puttanesca, and eggnog creme brulee for dessert. Our taste buds are tingling already! Make sure to make your reservations. 
Sunday at Toscana Divino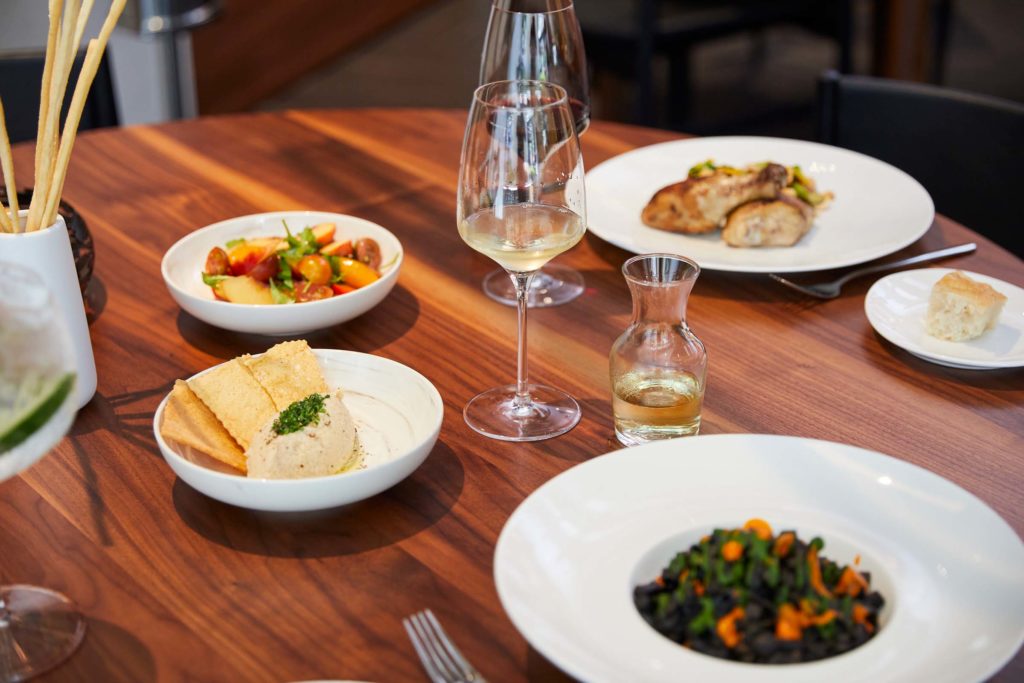 Merry Christmas! Toscana Divino is open for both Christmas Eve and Christmas Day this year, so you won't have trouble choosing when to have an immaculate Tuscan feast. Chef Andrea Marchesin and his culinary team have created a menu with a dash of Miami ingenuity featuring delicacies like mozzarella in carrozza, tortellini, glazed oxtail, panettone Milano to put it all together, and much more! With its elegant yet cozy newly remodeled interior and holiday-themed decor, Toscana Divino is the perfect place to spend Christmas with loved ones and you'll be sure to find us there. This meal is going to be one for the books. Remember to reserve a table in advance.