Updated weekly, our roundup of the best Miami restaurants has to offer gives you a glimpse into what's going on in the Magic City during the week ahead.
Looking for more? Check out the newest restaurants in Miami and the food and drink specials this month.
Tuesday at Costa Med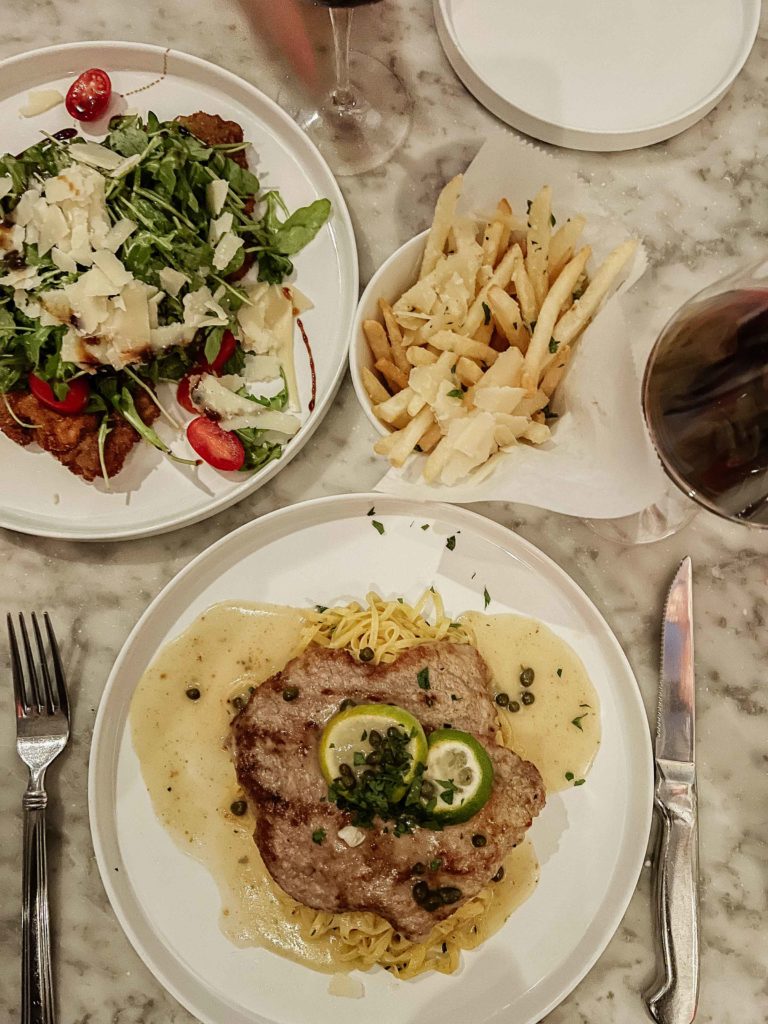 Costa Med Bistro in Key Biscayne is one of those places you'll see us coming back to time and time again. With the beautiful location, chic setting, yet familiar vibes—it's a gem in the foodie scene. The bistro specializes in Mediterranean fusion with the freshest local ingredients. And yet, there are always certain dishes that we always look forward to ordering. The Creole tuna tataki, encrusted with Caribbean spices and served with cilantro mayonnaise and ponzu sauce is an experience of the taste buds that never leaves our mind. Next, the caprese avocado is a salad that genuinely allows its ingredients to shine individually and in communion—fresh Buffalo Mozzarella, vine-ripened tomatoes, avocado, basil, and EVOO. Simplicity at its finest. For the main, the piccata di vitello al limone has captured the hearts of many Costa Med visitors. It's a dish of veal in white wine and lemon sauce with capers. We suggest not allowing your eyes to run wild here and ordering a few dishes to share. The menu is vast and in addition, there are rotating specials. We're willing to bet you'll be back soon enough. 
Wednesday at CJ's Crab Shack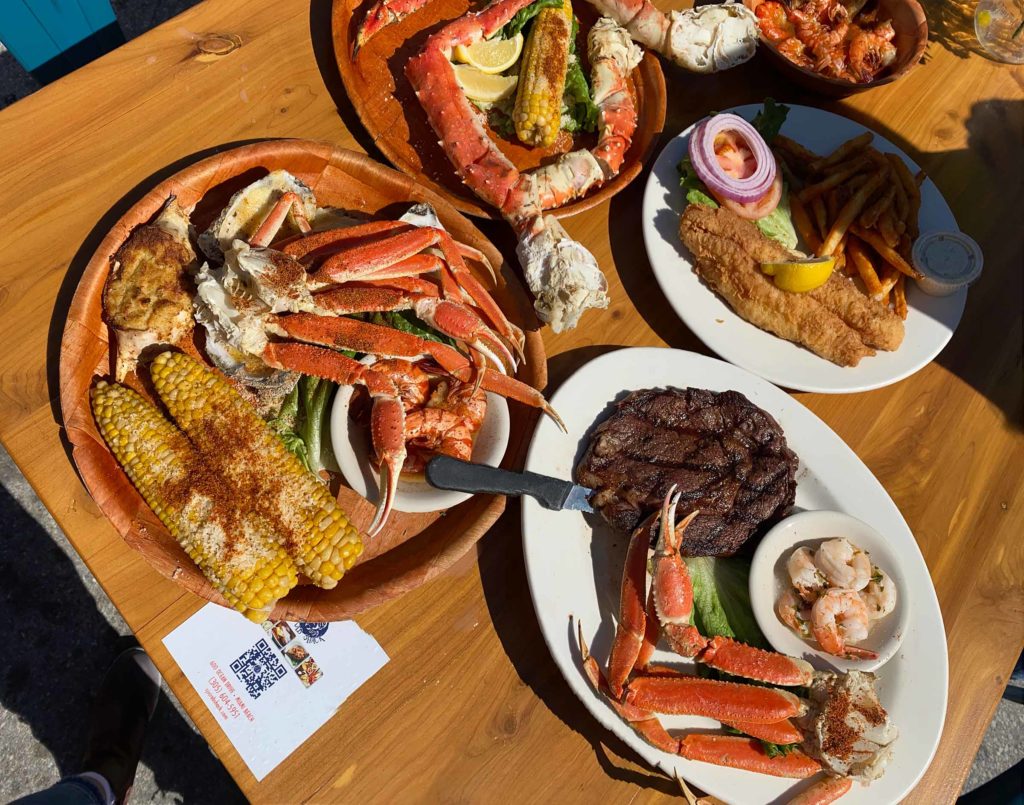 Where do you go when that seafood craving hits? Luckily, Miami is not short of stellar seafood options featuring the freshest catch. How about when you want seafood and meat at the same time? For some typical surf and turf action, CJ's Crab Shack is our go-to and that's where you'll find us this Wednesday. The restaurant has plenty of options in its domain beyond your regular steak and lobster tail. Steak and Shrimp; and Steak, Crab, and Shrimp are both divine platters that come with fries, CJ's signature pasta alfredo, and parmesan corn on the cob. We've probably said this before, but the portions at this family restaurant are righteously hefty so we recommend splitting an entree and getting some appetizers to share if you still have things to do later on in the day. And if you don't… Why not go all out and add a jumbo Margarita to that? You know you want to, and so do we! 
Saturday at Seawell Fish N' Oyster
Did you know that December 17 marks National Maple Syrup Day? We don't know about you, but when we hear those sweet two words "maple syrup" the first thing that comes to mind is… You probably guessed it, brunch! Seawell Fish N' Oyster does brunch right. Every day of the week. From 8 a.m. to 3 p.m. That means you have zero excuses not to make it to this Miami Beach hotspot for brunch at least once. From then on, we assure you, you'll be hooked! To celebrate the syrupy foodie holiday, we're going with an order of the fluffy gluten free pancakes, which come with berries, sweet vanilla butter, and maple syrup. When you find that spot that does pancakes just right, you stick with it. That's Seawell for us. Oh, and we'll be adding bottomless Bellinis to that. It's Saturday brunch after all. 
Sunday at Patio Isola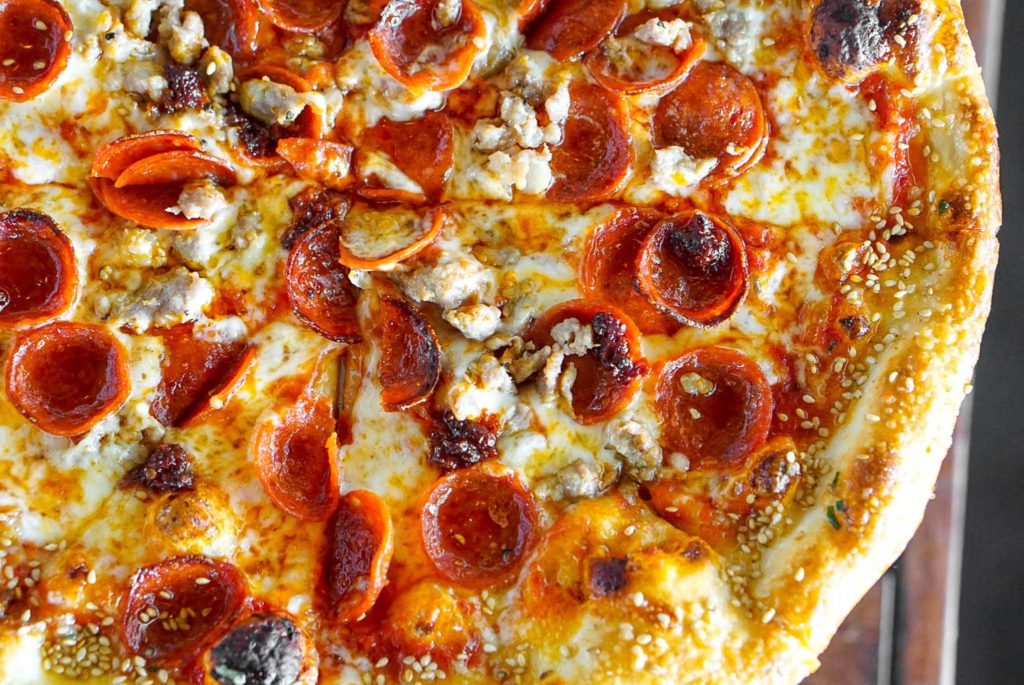 This Sunday we're once again grabbing brunch, this time at Patio Isola, our favorite casual Italian joint. We love going to Patio Isola any given day of the week, however, the restaurant's brunch holds a special spot in our hearts. Available every Sunday from 11 a.m. to 4 p.m., it's not an affair to be missed. The restaurant offers both sweet and savory options so all that's left is to decide which team you're on. On the savory side of things, you'll find dishes like the Uova San Benedicto—Patio Isola's unique version of eggs benedict with vodka hollandaise and prosciutto cotto. Team sweet? You'll find the one-of-a-kind cannoli cream french toast—a decadent dish of brioche French toast served with cannoli cream and pistachios. It's rich, sweet, and dare we say perfection. For drinks, we'll have the bottomless Rossinis and on that note render our Sunday complete.