Welcome to our weekly roundup of the top dining options in Miami! Stay up-to-date on the latest happenings in the Magic City with our curated selection of the best restaurants.
Looking for more? Check out the newest restaurants in Miami and the food and drink specials this month.
Tuesday at CJ's Crab Shack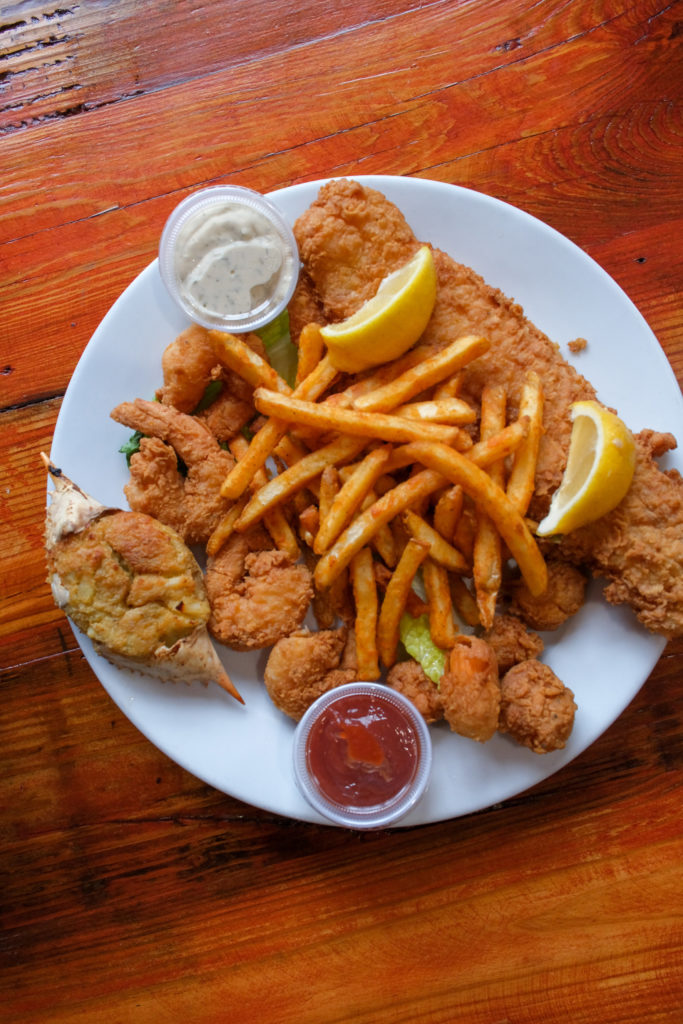 Is it ever too early in the week to find yourself on Ocean Drive, cocktail in one hand and crab claw in the other? Not if we have something to say about it! With a big ol' CJ's souvenir cup of Soon to be Famous Margarita in hand, find us chilling, dining, and people-watching at CJ's Crab Shack.
Mighty good sips require mighty good food so we're going straight for the Shack's signature Fisherman's Platter made with loads of shrimp, fish, and scallops (fried, blackened, or grilled), a crab cake, and accompanied by a choice of side — pasta alfredo for us, please! If you're coming with a group make sure to load up on those appetizers as well. Popcorn shrimp, crab dip, and wine-steamed clams, are all irresistible.
Thursday at La Estancia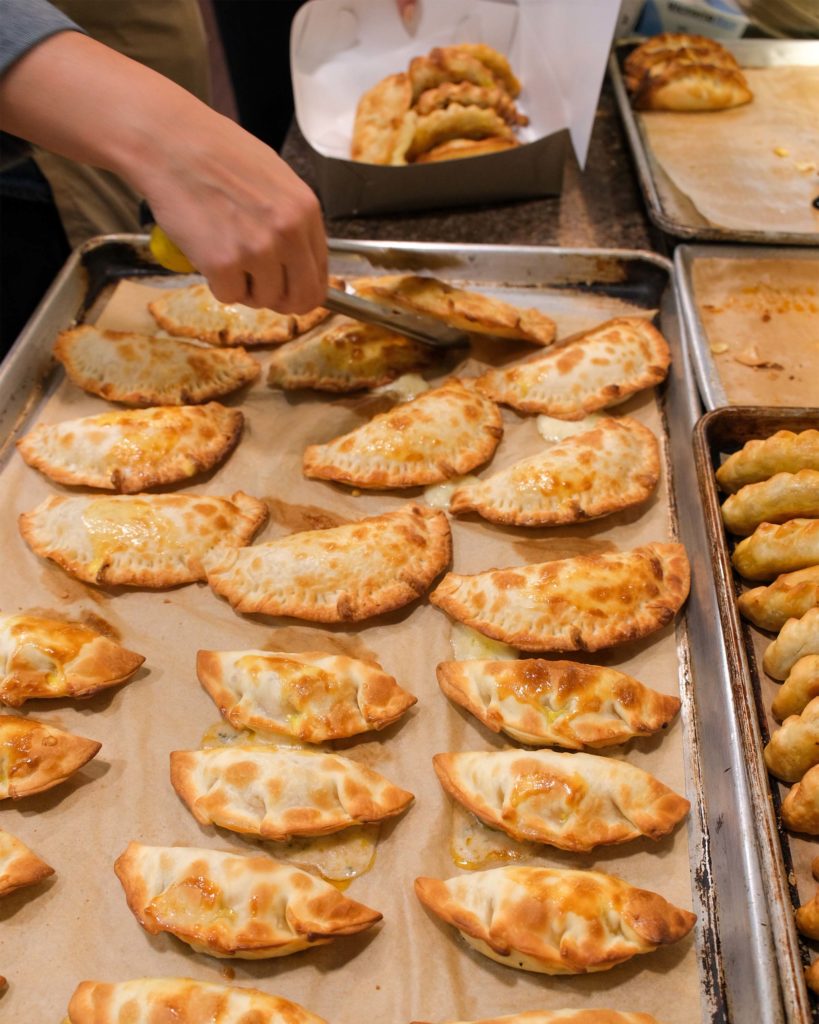 Breakfast this Thursday is served at La Estancia! Even if you stop by for the cafe con leche alone, it's already a morning well done. You know us though, and you know we'll be going all out for the breakfast spread. La Estancia serves a classic breakfast all day until 11 a.m. The breakfast special for $8 comes with coffee, juice, and a choice of a smoked salmon bagel, scrambled eggs with bacon on a wrap, ham & cheese baguette, or pancakes with scrambled eggs. All scrumptious. You can also choose to get an omelet or eggs cooked to your liking. With breakfast menu items priced from $6 to $9, this might just be the most delicious affordable breakfast in town.
If you're on the go head straight for the bakery items, piping hot from the oven every morning. There are empanadas, cakes, cookies, and pastries that are impossible to resist. We recommend getting some to share and surprising your co-workers with freshly baked Argentinian goodness.
Friday at KAÏA
Summer vibes continue with a long-awaited Miami Spice dinner at KAÏA, Miami's fresh-on-the-scene Greek restaurant. The $45 three-course dinner has plenty of tantalizing options from the beautiful Greek isles. Appetizers include a mezze trio with delightful Greek dips and spreads, a vibrant and refreshing Greek salad, or tender and crispy fried calamari for the seafood fans. Mains include aromatically spiced kebabs, buttery grilled salmon, juicy marinated grilled chicken skewers, or succulent lamb chops. Then for dessert choose from a variety of Greek specialties including everyone's favorite baklava, served with ice cream.
KAÏA prides itself in farm-to-table dishes delivering Miami epicureans the perfect taste of Aegean cuisine. Take a seat in the beautifully-designed bougainvillea-filled dining room and make sure to catch the sommelier for a recommendation of the best Greek wine to compliment your meal. You know we will.
KAÏA is located at 232 Miracle Mile, Coral Gables, FL 33134. For more information, visit their official website.
Saturday at Lobster Shack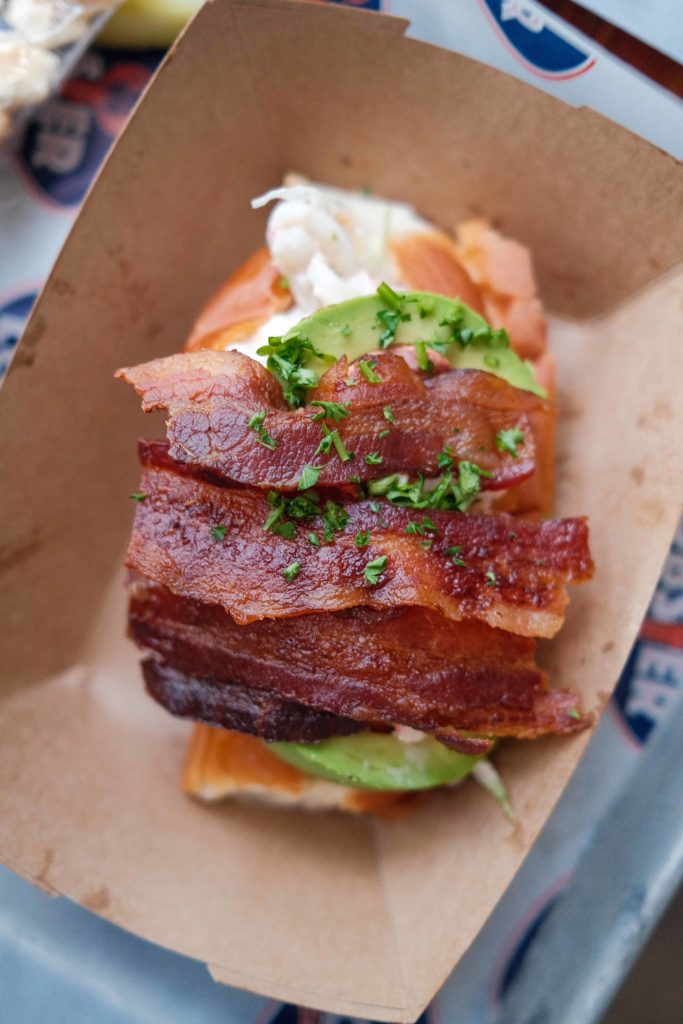 Happy International Bacon Day! We love our bacon on nearly everything which means that this Saturday we're going somewhere where bacon comes served not necessarily in the most conventional manner. Surf n'turf fans, head straight to the Lobster Shack to celebrate.
Connoisseurs of crispy fried bacon with lobster, this is the spot for you. We're ordering the South Beach Lobster Roll without a second thought: chilled and lightly dressed plump lobster meat is served on a soft and fluffy bread roll, topped with crispy bacon, avocado, and slaw. In the mood for more meat? Then the Surf N' Turf Burger is for you, a classic burger with a twist: lobster, bacon, cheese, and a house sauce. Bacon can also be found in all the Shacks's salads so you might as well start celebrating the proper way. All that's left is a bucket of beer for the table—cheers to bacon!