Welcome to our weekly roundup of the top dining options in Miami! Stay up-to-date on the latest happenings in the Magic City with our curated selection of the best restaurants.
Looking for more? Check out the newest restaurants in Miami and the food and drink specials this month.
Tuesday at Casa Isola
Casa Isola Osteria
Casa Isola is an ambient and slightly romantic osteria located on the sunset harbor in Miami Beach. Started by five-time nominated James Beard Award nominee Jose Mendin and former Lucali chef Santo Agnello, the osteria keeps up the Italian trope to a fine-point-finish.
Read More
Let's start the week off right with happy hour at Casa Isola! Whenever we're in need of a casual Italian bite with a great atmosphere there's no question as to wear to go. Casa Isola happy hour runs every Tuesday to Thursday from 5 to 7 p.m. and the restaurant offers $12 bites featuring all their specialties.
Some of our absolute must-haves include the saucy arancini Isola, the rigatoni alla vodka (but of course), the garlicky baked clams, and the Italian long hots stuffed with ground sausage and mozzarella. Sharing is caring so make sure to round up a group of besties so everyone can get a taste. P.S. All cocktails, beer, and wine is half-off during happy hour—cheers!
Wednesday at Riviera Focacceria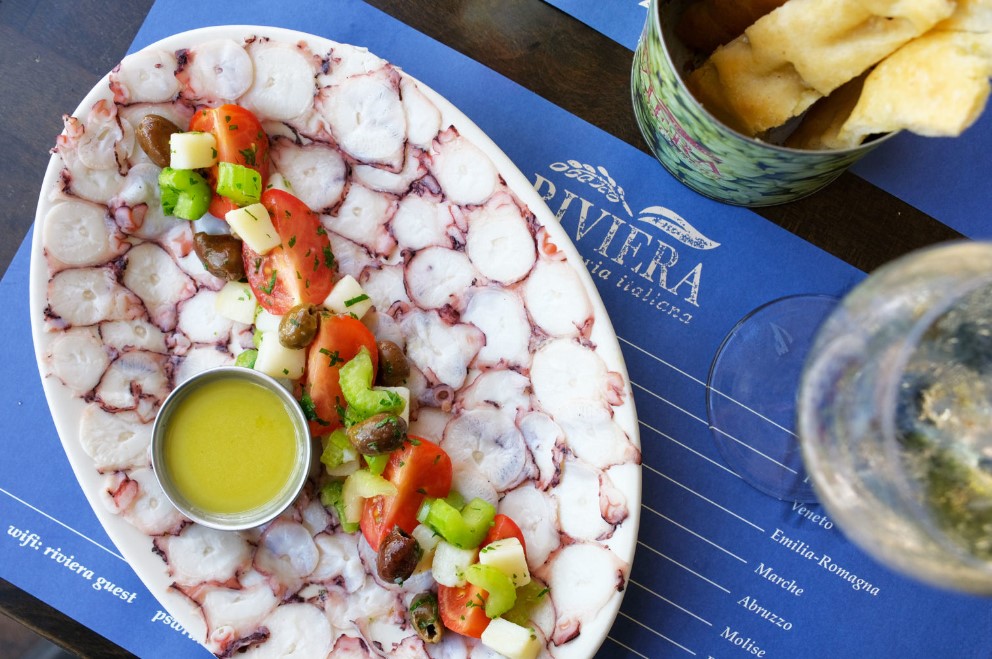 Lunch this week is served at Riviera Focacceria and we'll be going all in for the restaurant's superb seafood fare. To start off: the delicious frittelle di baccala—fried cod croquettes served with a zesty and herby sour cream. Next, we're moving on to the tonno alla ligure, an absolutely delicious dish of lightly seared sushi-grade tuna with pine nuts, olives, and a red onion gremolade. The perfect balance of rich and refreshing. Finally, we're getting the linguine di mare—a pasta dish loaded with shrimp, calamari, and octopus prepared in a spicy tomato bisque.
The restaurant's dishes beckon to be enjoyed family-style which is what we'll be doing to get a little taste of everything. To pair, Riviera Focacceria has a wonderful selection of organic wines.
Thursday at Quinto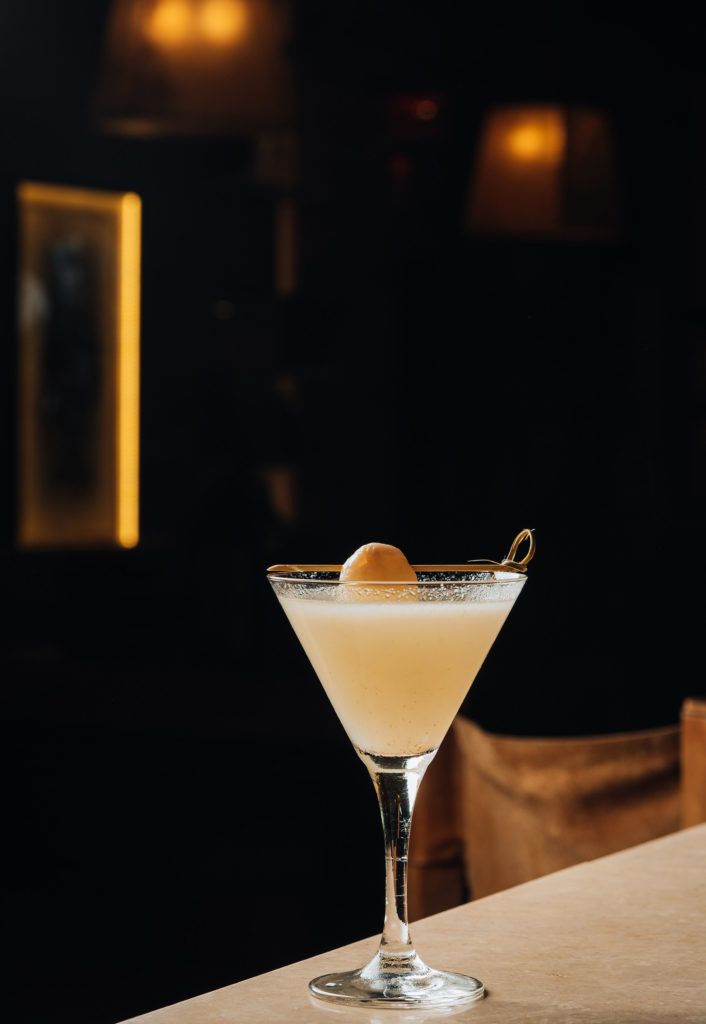 Quinto, Miami's popping open-fire Latin restaurant has unveiled its newest concept—a Thursday Night Soiree with Custom Martinis and we are oh so there for it. Every Thursday starting from 6 p.m. customers can enjoy a selection of $10 martinis with the restaurant's signature flavors. Care for a Lychee Blossom or Coconut Espresso Martini, anyone? What's more: Miami's epicureans can choose to "Craft Your Own Custom Martini," choosing the kick, style, and garnish you most fancy.
Pair your creation with one of the restaurant's decadent desserts. There's a grand variety of mesmerizing sweets to choose from like cheese de chocolate, crème brûlée de vanilla, galette de frutas de estación, and helados & sorbet in a rotating variety of flavors. See you there!
Quinto is located at 788 Brickell Plaza, Miami, FL 33131. For more information, visit their official website.
Friday at Toscana Divino
Every Miami foodie knows that late summer is the best time to be in town. This is when Miami Spice is happening and all the city's best restaurants offer amazing deals on their tantalizing fare. Toscana Divino is no exception. Known for its exquisite high-end Italian fare, the restaurant has joined in to offer diners a Miami Spice menu.
The dinner menu is priced at $45 and like all other Miami Spice offerings around town, diners get a choice of an appetizer, main course, and dessert. In the case of Toscana Divino, however, they are also offering the menu with a wine pairing for $60. You might have heard that the restaurant has the broadest wine collection in Miami so we recommend not skipping out on the pairing offer.
Regarding meal options, the team has chosen some of the most popular restaurant items for the menu. We're starting off with the beef loin carpaccio with a mushroom & truffle vinaigrette, moving on to the grilled sea bass with zucchini hash browns and a pistachio crumble, and finally finishing off with the panna cotta. We can't wait!