Welcome to our weekly roundup of the top dining options in Miami! Stay up-to-date on the latest happenings in the Magic City with our curated selection of the best restaurants.
Looking for more? Check out the newest restaurants in Miami and the food and drink specials this month.
Thursday at CJ's Crab Shack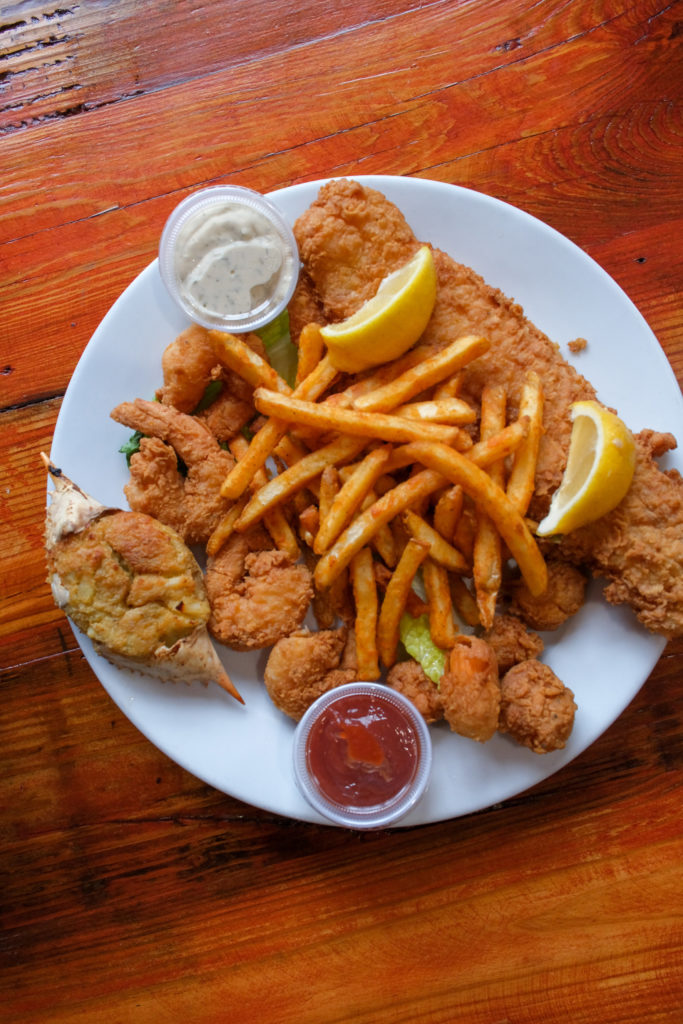 A week without seafood is too long. You probably know by now we need our seafood fix weekly. On the dot. When you're craving seafood, and a lot of it, at an affordable price, and right in front of the ocean, CJ's Crab Shack is hands down the spot that fits all the criteria. Located on Miami's Ocean Drive and overlooking the beach, over a hundred years later this restaurant is still run by generations from the same family.
On days like this, we like to go with some of the heftier Crab Shack options. Namely, one of the loaded platters which all come with fries, pasta alfredo, veggies, or parmesan corn on the cob. This time around we're heading straight for the Fisherman's Platter. This dish is simply unbeatable, and if you're one for seafood and crispy crunchy fried foods—this is the one. Fish, shrimp, and scallops all come freshly battered and fried to perfection. They sit on the plate alongside Grandaddy Gus' world-famous crab cake. Trust us, you'll be dreaming about this one for days to come.
Friday at Casa Isola
Come celebrate National Beer Day with us with a visit to Casa Isola and let's try some hand-selected craft beers straight from Italy. Casa Isola carries some great options including lager, pilsner, IPA, ale, and biere blance. Honestly, each option sounds better than the other. The Alma Bali, for one, is full of bright notes of yellow fruits—passion fruit, mango, mandarins, and pineapple all form a lovely bouquet in this session IPA.
A glass of ice-cold beer in hand goes perfectly well with the Italian restaurant's overall chill and rustic atmosphere. Portions are for sharing here, so the more the merrier. Some menu gems that always go down extra fine with beer—semolina-dusted calamari fritti served with lemon and basil aioli crispy garlic; arancini Isola, crispy fried rice balls stuffed with taleggio cheese, mozzarella, pecorino parmesan, and ricotta; or the loaded and innovative meatball salad which comes with long hot peppers, garlic dressing, and a red wine vinaigrette. No bars held, whatever you order here, you can't go wrong. Just grab a beer, recline, and prepare to fall in love with the city's favorite osteria. 
Saturday at La Estancia Argentina
Happy National Empanada Day! Who doesn't love a nice big warm empanada filled with all your heart's desires? Luckily we've found the best in town and they have three locations—in Aventura, Hallandale, and in the Health District. Yup, you know we're talking about La Estancia Argentina.
The empanadas here are 100% handmade and baked daily, not fried. There's plenty to choose from in the classic empanada department, like beef, chicken, corn and cream sauce, caprese, ham and cheese, spinach, tuna, and cheese and onion. As well there are the restaurant's signature gourmet empanadas like the chorizo, four cheese, hand-cut beef, and mushroom ones. The empanadas can be found at either one of the restaurant's locations and bought individually for $2.75 or at $27.50 for the dozen; while the gourmet ones are priced at $3.25. Considering two to three of these can easily get you full it's an unbeatable deal. Tip: get a box of empanadas to go and share with your friends at a picnic, barbecue, or at the beach.
Sunday at Osteria Morini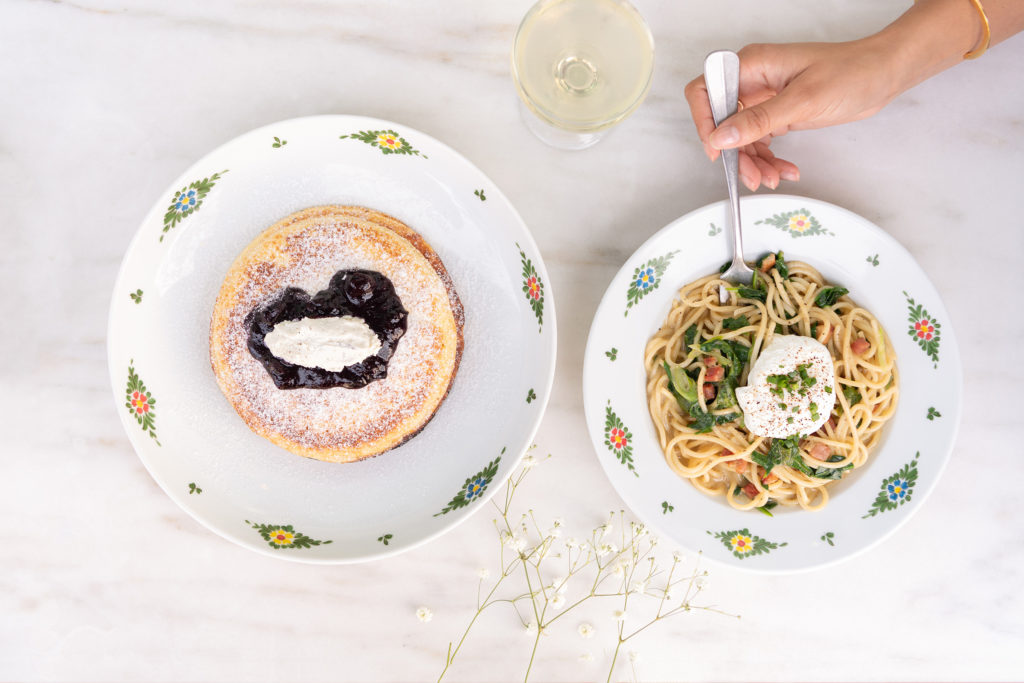 This week is Easter Sunday and whether you are celebrating or not—you won't regret going for the feast Osteria Mornini has in store. There's both a brunch and dinner menu for the city's epicureans to enjoy, full of seasonally-inspired specialties. For brunch the modern Italian hotspot is offering pane rustico, sourdough toast with stracciatella, spring pea pesto, pistachio, and asparagus; ravioli al uovo, spinach-ricotta filled ravioli with egg yolk, crispy lamb, and English peas; spaghetti carbonara, the classic: pancetta, black pepper, spinach, scallions, and egg; and the most divine orange ricotta pancakes, served with blueberry jam and maple mascarpone.
On the dinner menu, you'll find much of the same exquisiteness as for brunch but swap the carbonara and pancakes for the agnello—a grilled rack of lamb served with potato gnocchi, charred ramps, and lamb sugo. Simply sublime. Make sure to make your reservations for the day beforehand.