Welcome to our weekly roundup of the top dining options in Miami! Stay up-to-date on the latest happenings in the Magic City with our curated selection of the best restaurants.
Looking for more? Check out the newest restaurants in Miami and the food and drink specials this month.
Tuesday at Ironside Pizza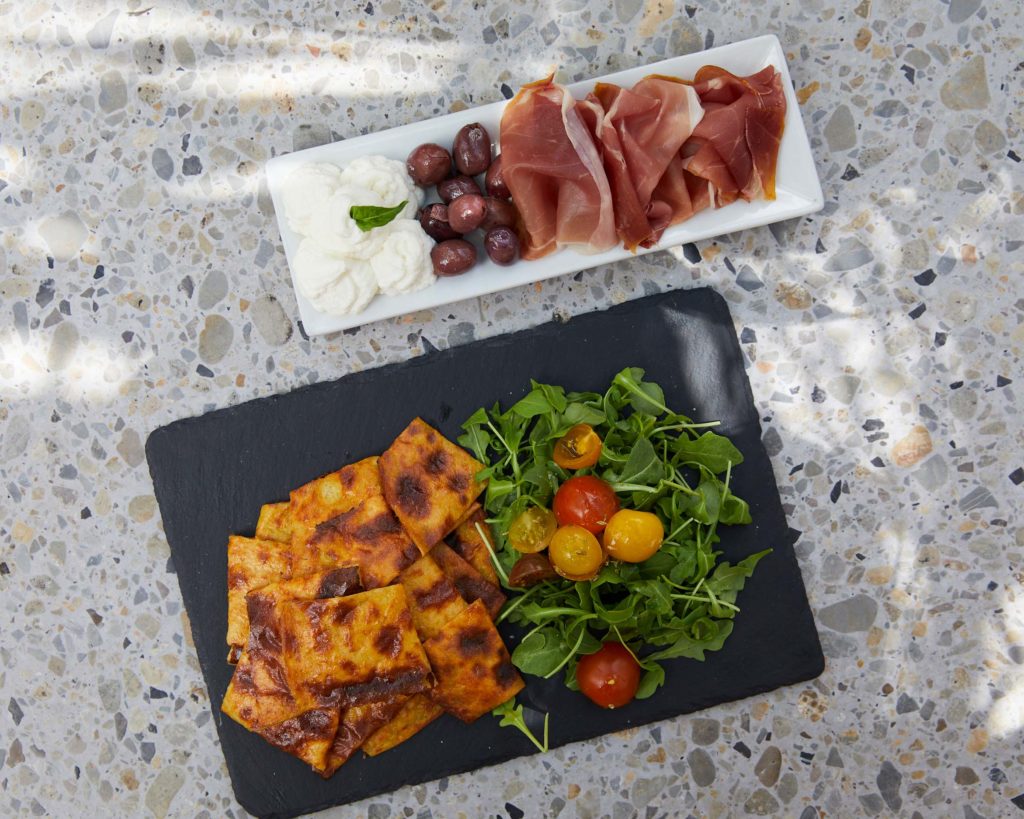 Perhaps we all could use a lighter meal after the Easter holidays. The feasts can be packed with doughy goodness, plenty of egg salad, and decadent sweets. Going for something heavy just isn't in our plans this Tuesday. That's why you will find us at Ironside Pizza in Miami's Upper Eastside. 
The best thing about this neighborhood pizzeria is that they alter most of their recipes to cater to the customer's needs. No one should miss out on great pizza, which is why Ironside provides both gluten-free and vegan options for the crowd. The perfect starter is the farinata—a traditional chickpea unleavened flatbread served with ricotta, prosciutto di parma, and olives. It's a total treat without the guilt. Florida Tomato Month is still in full throttle so we'll be going for the spaghetti pomodoro next, made with fresh pasta (gluten-free upon request), baby heirloom tomatoes, San Marzano pomodoro sauce, organic basil, and EVOO. The coffee selection here is impeccable so make sure to save room for some drinks and dessert. 
Wednesday at RED South Beach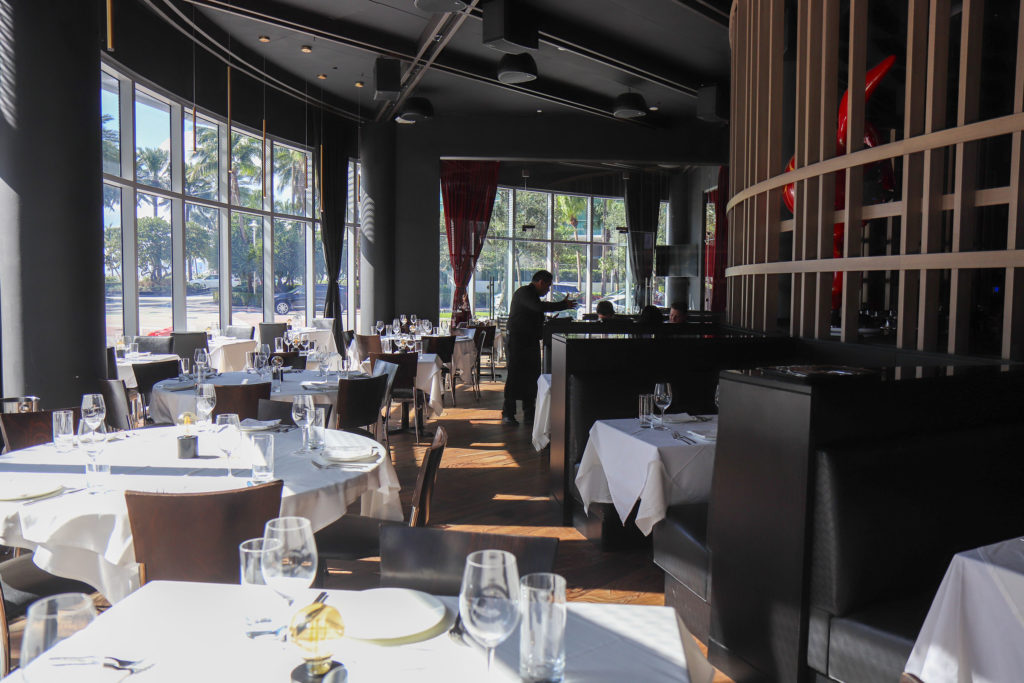 When RED South Beach prepares an exclusive event, we make sure to be there. The best steakhouse in the country serves such exceptional fare on the daily that we can only imagine what they'll have in store for a special dinner.
This time around PerUs Wines is collaborating with RED SoBe to bring Miami epicureans a 5-course dinner filled with world-class cuisine and exquisite wine. Begin the evening with Philippe Gonet Rose paired with Chef Peter's charcuterie. Next, we'll be moving on to the mouth-watering veal roulade with prosciutto di parma, fresh mozzarella, and a truffle demi-glace paired with the revered RED house salad (baby greens, candied walnuts, goat cheese, and red raspberry vinaigrette). All the while the vintners will be bringing us one magnificent wine after another. For entrees diners have a choice of C.A.B. prime rib cap with scallions & chimichurri; prime filet or ribeye with lobster tail; tuna with red pepper rouille; chicken breast with natural jus; or Atlantic salmon with basil pesto. We're speechless ladies and gents. At $300 per person, this is a dinner you will be spoiling yourself with and not regretting for a single second. Reservations should be made beforehand.
Saturday at Costa Med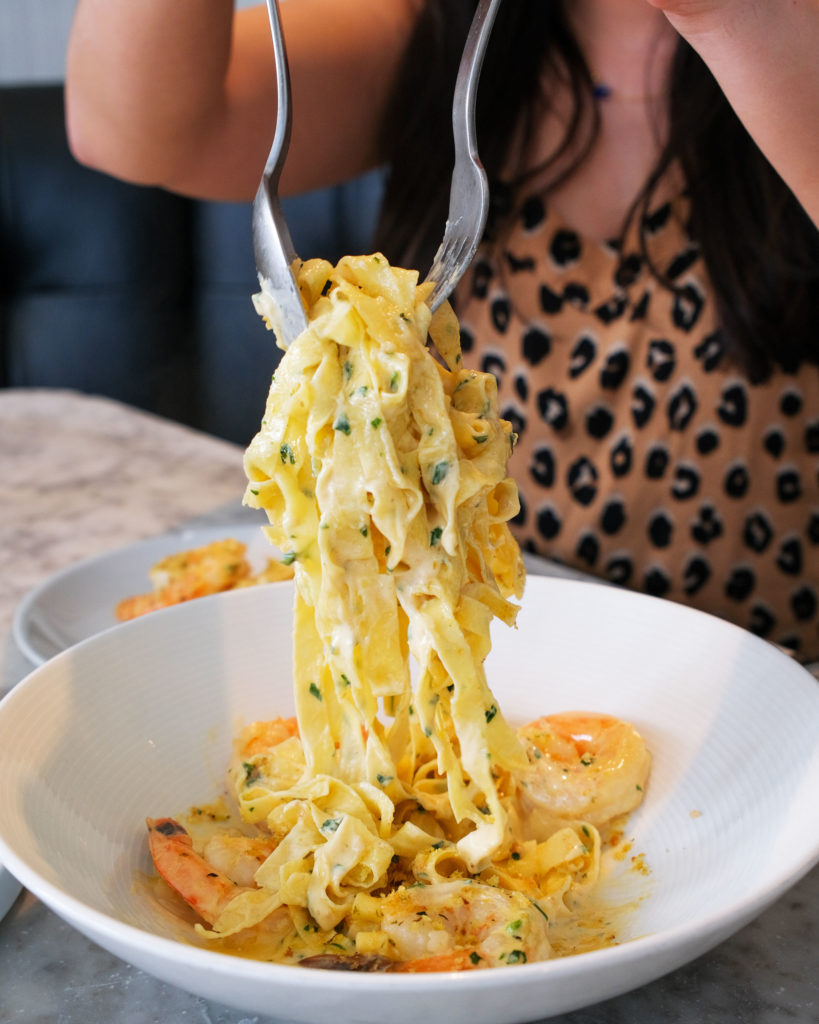 This is your sign to plan a trip out to Key Biscayne for the fresh Mediterranean food at Costa Med Bistro. You already know we'll be there. The quintessential Key Biscayne bistro speaks all things fresh and natural with a dash of continental flavors to add to the traditional Mediterranean fare.
The restaurant has plenty of dishes that you might not readily find on the menu and we're filling you in on one of them: the tagliatelle al gamberetti. That's fresh shrimp cooked in a cream sauce and tossed together with authentic Italian pasta. The ocean breeze, a glass of chilled white wine in hand, and its complete perfection. To finish our meal we won't skip the espresso and dessert of the day. 
Sunday at Toscana Divino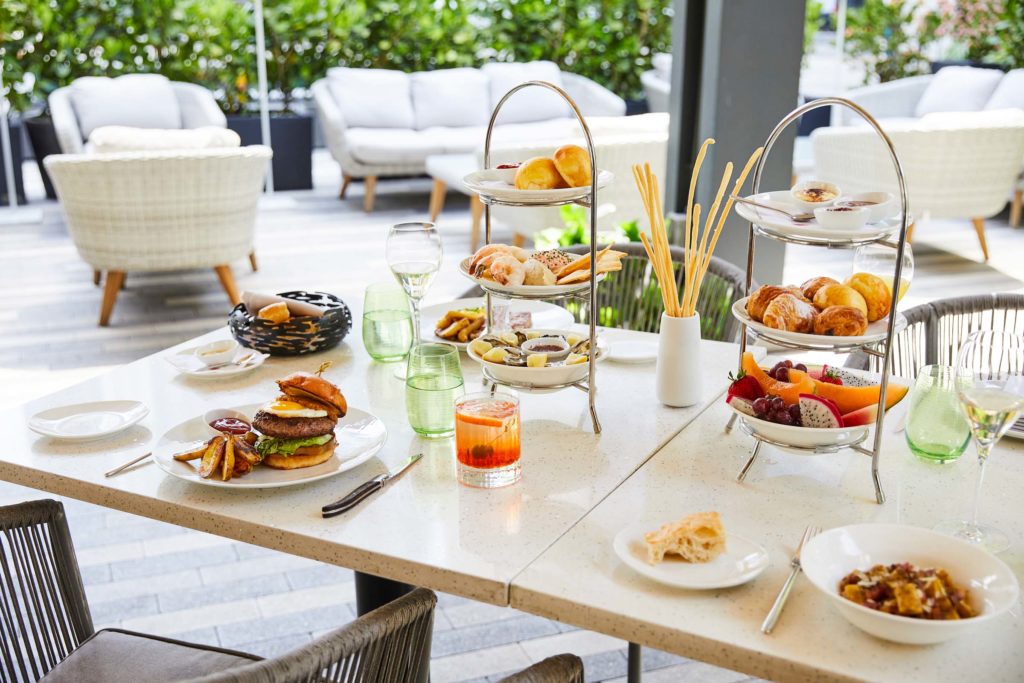 Calling all our fellow brunchers to celebrate National Eggs Benedict Day this Sunday! We know just the spot. Toscana Divino serves up a divine weekend brunch at just $55 per person for a 3-course meal.
Start your morning off by indulging in the freshly-baked bread basket consisting of croissants, brioche buns, and homemade jams accompanied by locally sourced seasonal fruit served on ice. For the main, Miami's gourmands have a choice of several exquisite platters. You know that we came with a goal in mind though—the restaurant's glorious eggs Benedict served with crab cake and kale. Delectable. Moving on to dessert there are plenty of goodies to go around like limoncello sabayon, ricotta cheesecake, and Florida honey waffles. Pair the experience with a fine share of martinis and bellinis. This is one for the books, folks.