This week we're going all out with a good balance of supporting the land and community around us and days of pure indulgence in all the best ways. Read on to get a glimpse of where you might catch us dining this time around.
Monday at Paradise Farms
One of the best ways to tackle a Monday morning, aside from strong coffee and scrumptious pastries, is by doing something good and nourishing for the soul. This Monday is a great opportunity to sign up for the Paradise Farm's CSA program.
What's CSA, you might ask? CSA stands for Community Supported Agriculture and the folks over at Paradise Farms are certified regenerative and organic. This means everything is grown in nutrient-rich soil and farmed in a way where the land gets just as much as it gives.
The farm just kicked off the sign-up for their 3rd season with harvest beginning in November, which is when we'll be getting boxes full of fresh veggies, fruits, mushrooms, greens, and micro-herbs delivered straight to our door.
What we're especially looking forward to are the chef-curated recipes that will come with each box of produce. A great way to put our chefs' hats on and start cooking up some lush cuisine at home all the while supporting the land around us.
Thursday at RED Steakhouse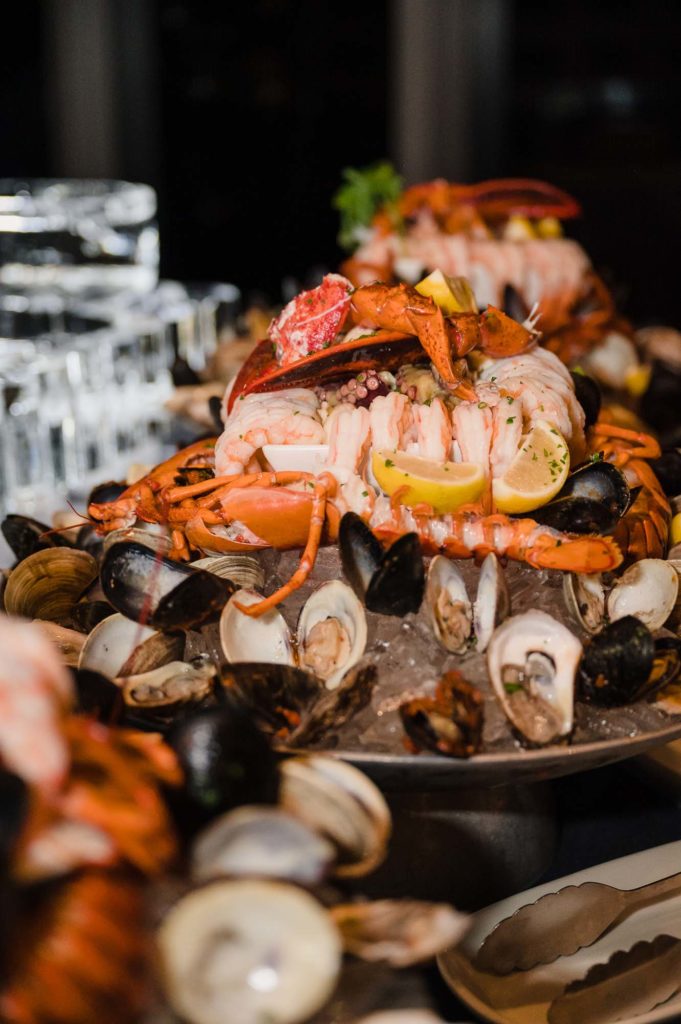 RED Steakhouse has always been a go hard or go home kind of establishment. They don't take food lightly and that's good cause neither do we. The week is closing in and if you're a Tipsy Thursday kind of foodie like us then Bubbles and Pearls will be the most elegant one you've seen yet.
Over at RED South Beach, Chef Peter Vauthy will be offering a luxurious evening filled with curated select oysters, caviar, and champagne. This isn't an every week kind of Thursday outing for us, but everyone needs some pampering once in a while. We just can't wait for the oceanic meal paired with some cool bubbly to unwind.
Friday at Undisclosed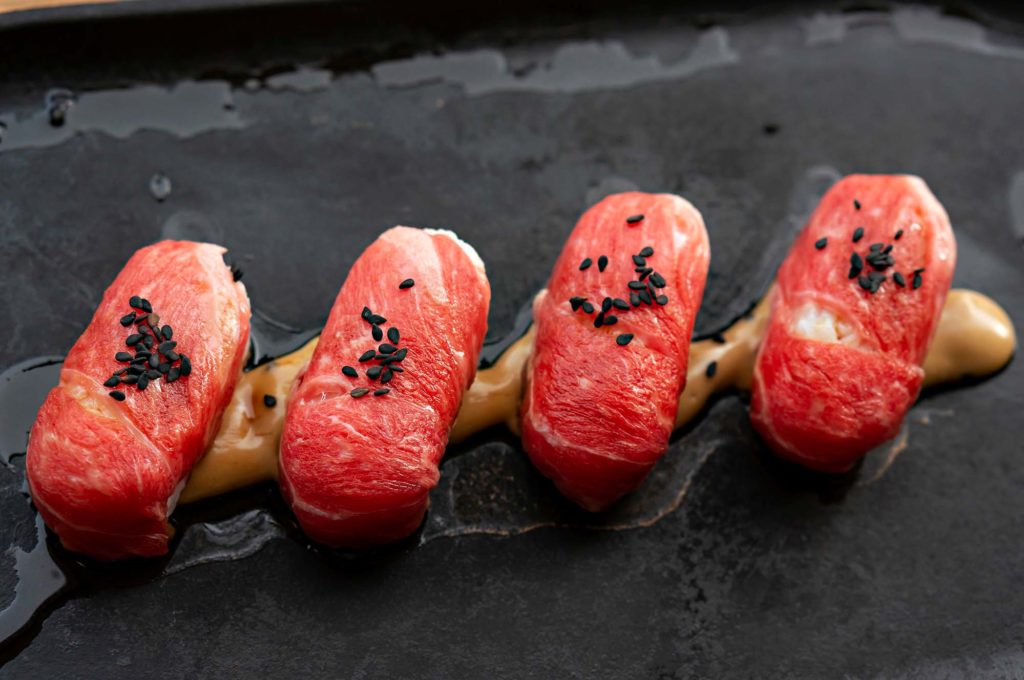 Whenever there's an Undisclosed event happening—it's on our calendars. This week you can catch us at Friday's Butcher's Table. This event is a collaboration between Undisclosed and Miami's premium meat butcher — Meat N'Bone, featuring a 5-course menu (that will make you full-full), live music, and art. This time around we're already drooling from the mention of Wagyu Beef Empanadas and, of course, the infamous wood-roasted USDA Monster Prime Rib Tomahawk. We're constantly on the lookout for Undisclosed events because not only do they offer mind-blowing dining experiences, but all of their occasions are interactive—it's the perfect opportunity to mingle with fellow foodies and art appreciators.
Saturday at Costa Med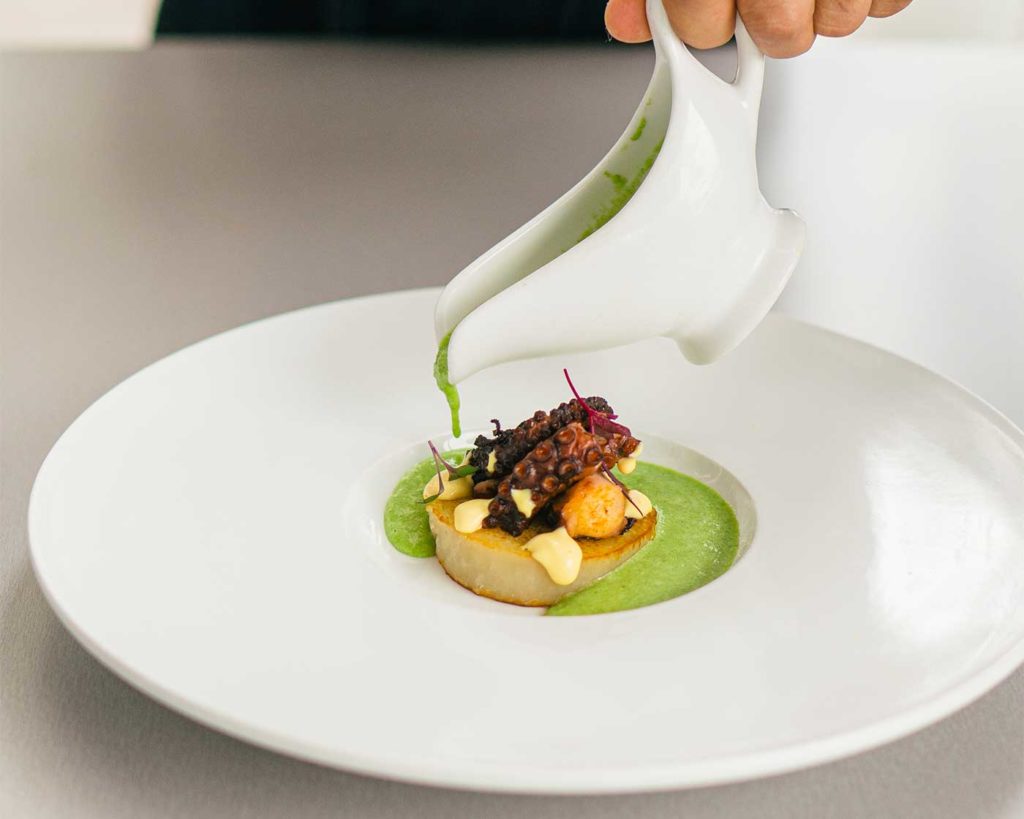 Once the week winds down and we have a lil' more time on our hands for a leisurely drive, we like to head over to Key Biscayne. Even though it's but a short car ride away, the change of scenery has us feeling like we're on a long-awaited vacation. Crossing the bridge onto the island we're already dreaming about it… Oh yes, you know what we're talking about—the silky thin slices of the freshest octopus carpaccio you've laid eyes on, alongside a cold glass of rose.
Stopping off at Costa Med Bistro enhances our vacation vibes to the utmost degree. This classy establishment, albeit being a favorite amongst both locals and out-of-towners (including some notable celebs), just doesn't fail to provide the feeling like you're in one of those restaurants on the Mediterranean coast. You know which ones—the seemingly unassuming bistros that somehow serve you a meal to the likes of a Michelin-starred restaurant, together with the care of a family establishment. It's what we'll be looking forward to all week long. Well worth the wait.