New Year's resolutions are in full effect, and one of the most common ones is starting the year sober. Dry January, where participants forgo alcohol for the month, can help you lose weight and curb some bad habits. If you're participating, visit these restaurants for some tasty non-alcoholic options.
Beaker & Gray
Odds are you've heard of Beaker & Gray and its award-winning cocktail menu, but did you know they have a just-as-impressive mocktail selection? The globally inspired Wynwood eatery boasts a short-but-sweet list of non-alcoholic options like the Lyre Liar Spritz, a delicious concoction made with Seedlip, Italian spritz, strawberry, lemon, and soda. There's also the Aquachile, a margarita-esque creation made also made with Seedlip, pineapple, agave, cilantro, lime, and Togarashi salt. You can also ask the bartenders to make some of the alcoholic options with no alcohol, too—the restaurant is all about flexibility.
Beaker & Gray is located at 2637 North Miami Avenue, Miami, FL 33127. For more information, visit their official website.
Esotico Miami
Get the full tiki bar experience sans alcohol at Esotico Miami. The lively tiki concept in Miami's A+E District features several non-alcoholic options that are as delightful as their boozy counterparts. One standout on the menu is The Endless Summer with passion fruit puree, blue agave nectar, fresh lime juice, mint, and Perrier. Like Beaker, you can also ask about having an existing cocktail without the alcohol—the staff is more than happy to accommodate whenever possible. Either way, expect some big flavors.
Esotico Miami is located at 1600 NE 1st Avenue #102, Miami, FL 33132. For more information, visit their official website.
Ironside Pizza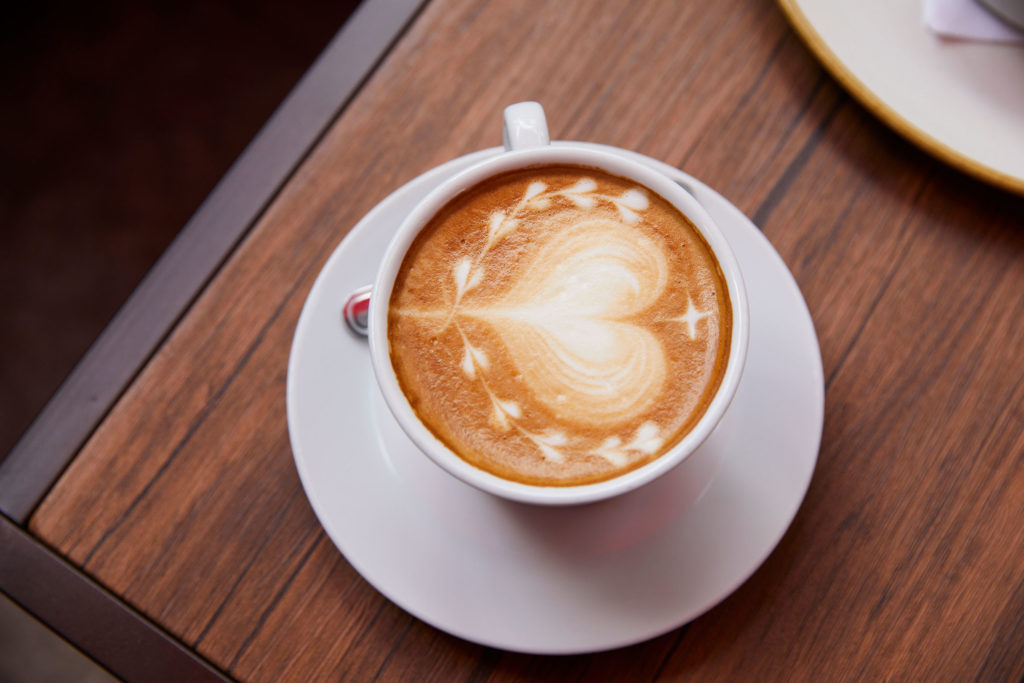 Caffeine fiends will find plenty to like at Ironside Pizza, the namesake neighborhood's beloved pizza joint. Espresso, macchiato, Americano, cappuccino, and an assortment of iced coffees are all available to help you find a replacement for booze this month. The restaurant also serves up an array of fresh juices, lemonade, and Italian sodas. And if you're feeling truly adventurous, you can always order the restaurant's Shirley Temple.
Seawell Fish N' Oyster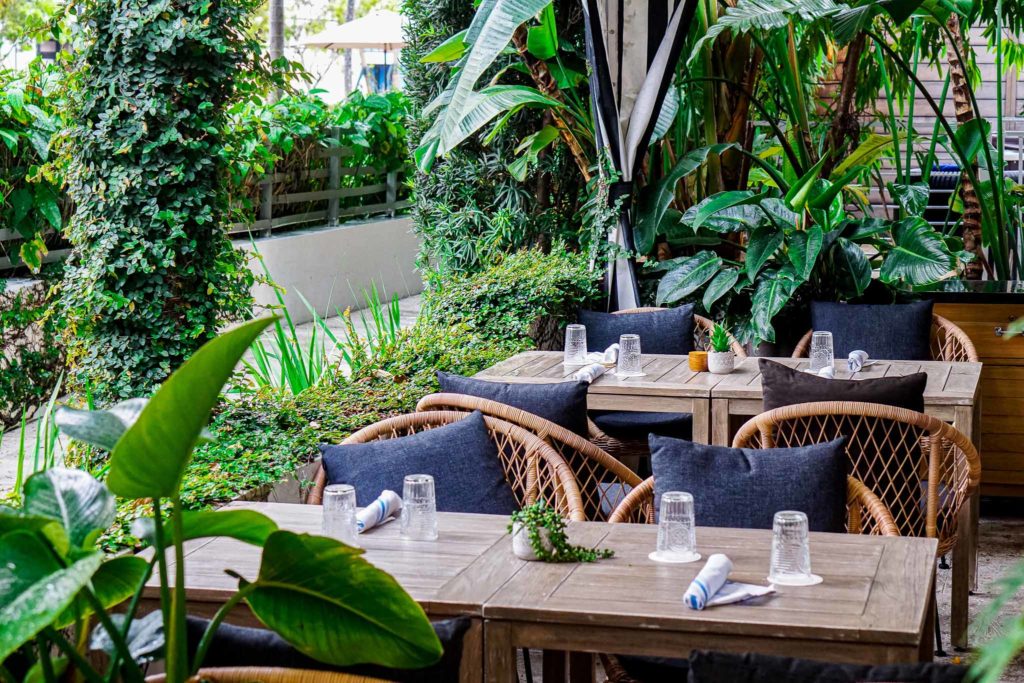 Looking to detox after an indulgent 2022? Look no further than Seawell Fish N' Oyster on Miami Beach. Among the many champagne and spirits options at this seafood spot are several "cool beverages" to help you start the year off right. Juices like the P3 Golden Juice—pear, apple, mint juice—and the D3 Pink Juice—dragonfruit, coconut, pineapple—will help your body recover after all the holiday excess. The restaurant even offers ginger shots if that's up your alley. Coffee and tea abound, too, if you're counting on caffeine to get you through Dry January.
TUR Kitchen
Over at TUR Kitchen in Coral Gables, guests can indulge in incredible Mediterranean fare as they knock back the restaurant's zero-alcohol selections. While alcoholic selections significantly outnumber the NA options, the NA options at TUR Kitchen can easily stand on their own. One favorite at TUR is the Costa Smeralda, a non-alcoholic mix of grape juice, yuzu, fig, Gentian root, and blackberries—you'll want more than one. The other selection—the Mediterranean flower is made with Ghia aperitif, grapefruit juice, rose water, sumac, and maldon salt—and is perfect for those seeking something on the refreshing side.
TUR Kitchen is located at 259 Giralda Avenue, Coral Gables, FL 33134. For more information, visit their official website.