Who says you have to wait until 5 p.m. to unwine, er, unwind? If you feel like enjoying a great lunch and letting a little loose, check out these awesome lunch spots with impressive drinks.
Buya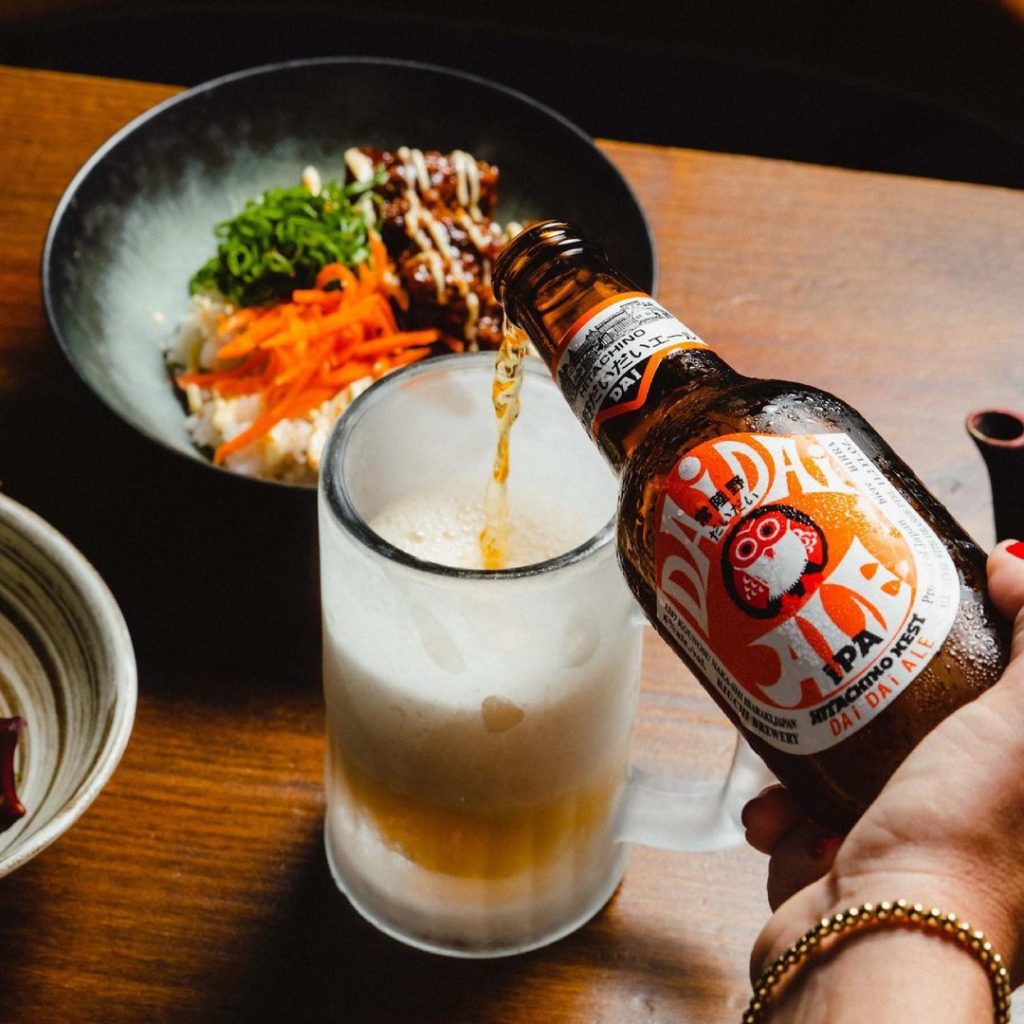 Beer, wine and sake abound at Wynwood hotspot Buya. The Asian eatery is mainly known for its tasty shareable plates, but its beverage program deserves just as much attention. As you nosh on bites like salmon sashimi, crispy Hamachi kama and pork ramen, kick back with some smooth sake selections that are sure to wow you. Sapporo and other Japanese staples are also available to help you wash down your lunch. For a quick bite and drink, this place can't be beat.
Buya Izakaya + Yakitori is located at 250 NW 24th Street, Miami, FL 33127. For more information, visit their official website.
CJ's Crab Shack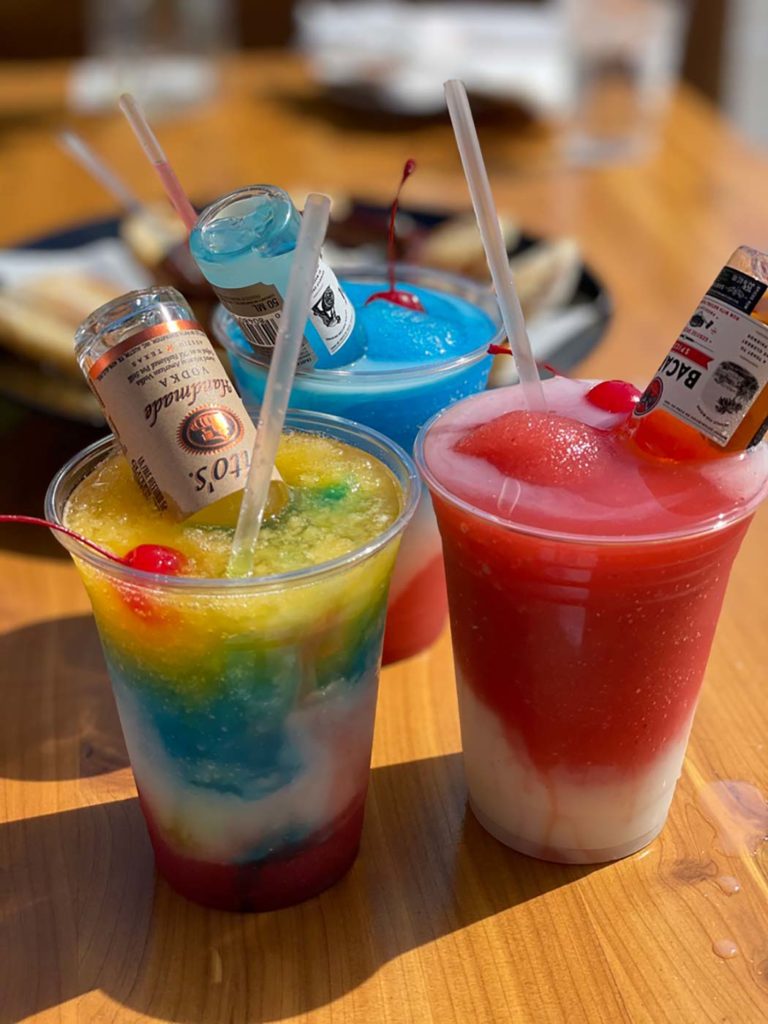 Great cocktails, great seafood and great views – what more can you ask for? At CJ's Crab Shack on Ocean Drive, you have a front row seat to the beach. Enjoy the sights as you indulge in items like fried popcorn shrimp, Alaskan king crab, steamed clams and so much more. A full bar is available; pace yourself – especially if you have to go back to work – as the drinks here pack a punch. Options like the Hurricane Molly and Jori's "Soon to Be Famous" Margarita are always a good time.
CJ's Crab Shack is located at 600 Ocean Drive, Miami Beach, FL 33139. For more information, visit their official website.
Costa Med
Wine pairs well with Mediterranean food, and Costa Med doesn't disappoint in either department. The Key Biscayne gem serves up a wealth of delicious European-inspired fare like steak tartare, Greek-style branzino, bucatini alla bolognese and parmesan risotto. Wine-wise, expect to find a good mix of crowd favorites and harder-to-find bottles. Repeat visits are a must.
Costa Med is located at 260 Crandon Boulevard, #46, Key Biscayne, FL 33149. For more information, visit their official website.
Lobster Shack
Whether you visit Lobster Shack's Lincoln Road location or South Pointe outpost, one thing's for sure: a good time awaits. The South Beach institution has impressed diners for years with mouthwatering lobster rolls and other memorable seafood selections. What you might not know: Their specialty drinks are a steal on the beach – we're talking $10 a pop and $35 for a pitcher. At these prices, we suggest not making plans afterward.
Lobster Shack has multiple locations on Miami Beach. For more information, visit their official website.
Makoto
Feeling fancy? Take a trip to Makoto at Bal Harbour Shops for an appetizing lunch outing. We recommend the bento box for the best bang for your buck, but the full menu is available for the taking. Regardless of what you order, make sure you include a cocktail (or two). Expect top-quality spirits galore throughout the menu; if you only get one drink and are a fan of gin, make sure it's the Ushi – the butterfly pea flower-infused gin is quite the stunner.
Makoto is located at 9700 Collins Avenue, Miami Beach, FL 33154. For more information, visit their official website.
Plant
Vegan restaurants with a stellar bar program are hard to find in Miami, but Plant Miami is helping fill that niche. If you're looking for an unforgettable plant-based lunch, look no further than this Wynwood favorite. On the food side, you'll find stars like the jackfruit maki roll, kimchi dumplings and truffle noodles. On the drinks side, there's wine, wine and more wine as well as a few cocktails for good measure; we're partial to the cucumber mint margarita and espresso martini.
Plant Miami is located at 105 NE 24th Street, Miami, FL 33137. For more information, visit their official website.
The Wagyu Bar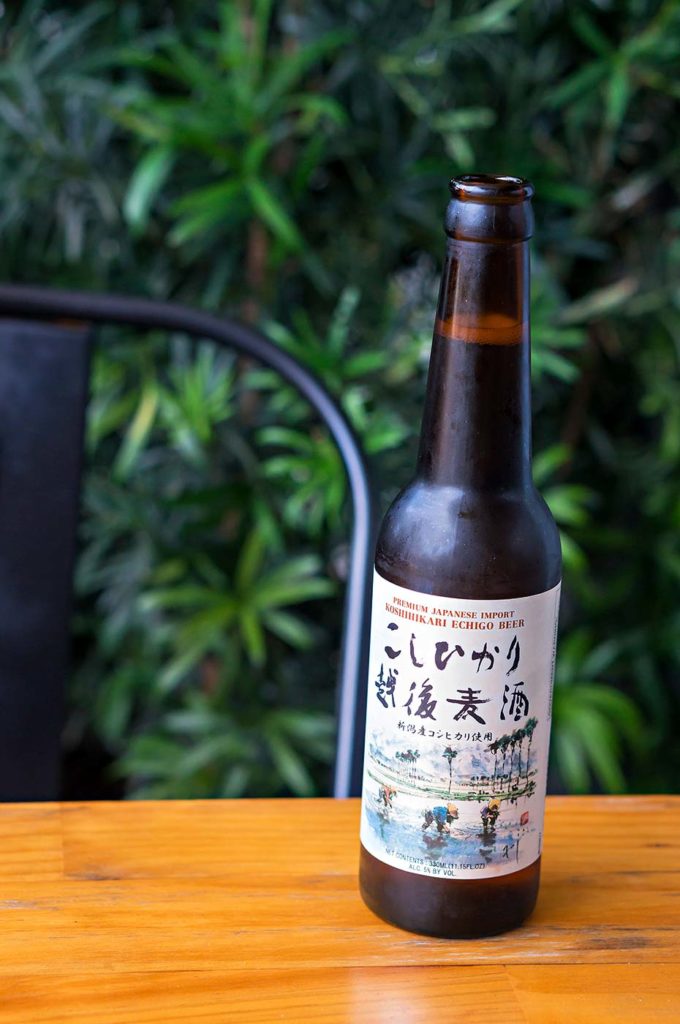 There's a lot to love at the Wagyu Bar, including the chill vibes, amazing steaks and short-but-sweet drink list. What the drink list lacks in size, however, it more than makes up in quality. The casual Coral Way steakhouse serves up sake, wine and beer alongside a small list of sake- and wine-based cocktails. Prices are hard to beat; most bottles clock in at under $50, so go ahead and order a few. Boozy desserts are plentiful, too, in case you'd rather get your fix that way.
The Wagyu Bar is located at 2257 Coral Way, Miami, FL 33145. For more information, visit their official website.
Wabi Sabi
Sushi and sake are a match made in heaven, as are you and Wabi Sabi. You'll fall in love with Wabi Sabi's high-quality fare, which includes maki, temaki and bowls loaded with proteins like tuna, salmon and more. This is one place where our words can't do it justice. Just go and get ready for an unforgettable meal.
Wabi Sabi is located at 851 NE 79th Street, Miami, FL 33138. For more information, visit their official website.