For some of us, 5 pm is a little too late to start drinking. If you've got the day off and want to start happy hour a little early, you're in luck. Plenty of great spots are open for lunch and offer delicious drinks. Here are six places to keep on your radar:
Buya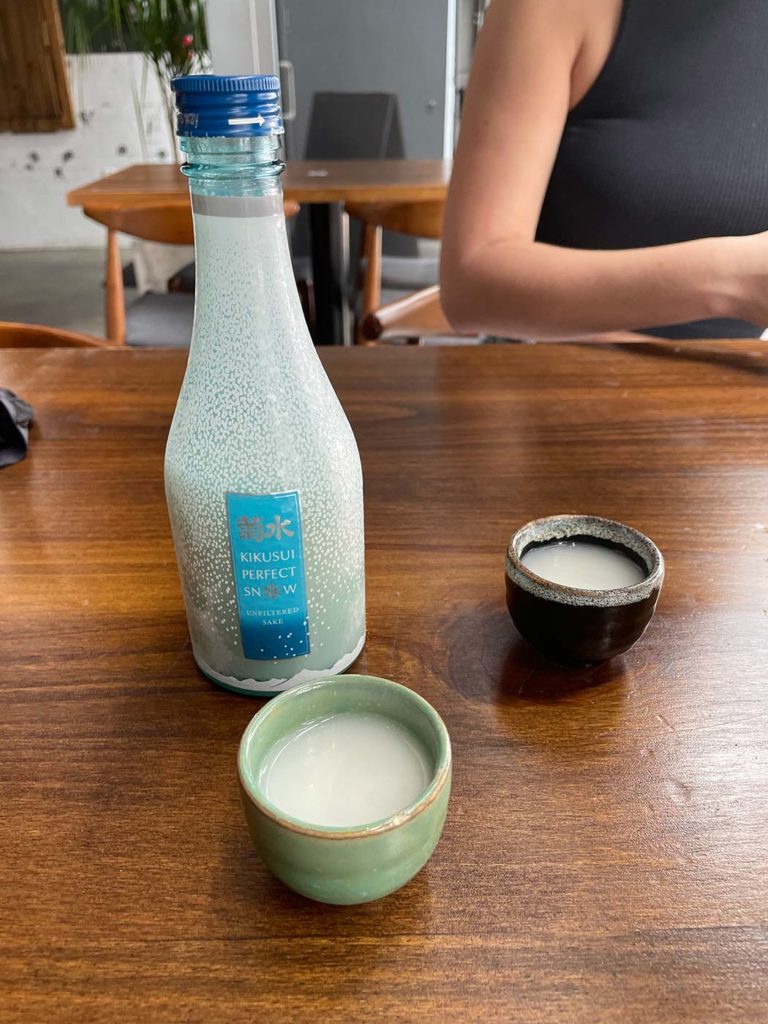 Open for lunch every day, Wynwood's Buya is a casual Japanese joint that's made a name for itself with tasty shareable bites. Karaage chicken, short rib ramen, pork belly buns… Your taste buds will be dancing.
Food is just one half of the equation, though: Buya also boasts an extensive list of sake, beers, and sake cocktails to liven up your day. For the best bang for your buck, visit from 3-6 pm on weekdays for happy hour, where you can enjoy bao buns and other bites at a discounted rate, along with $4 sake, draft beers, or house red and white wine.
Buya is located at 250 NW 24th Street, Miami, FL 33127. For more information, visit their official website.
CJ's Crab Shack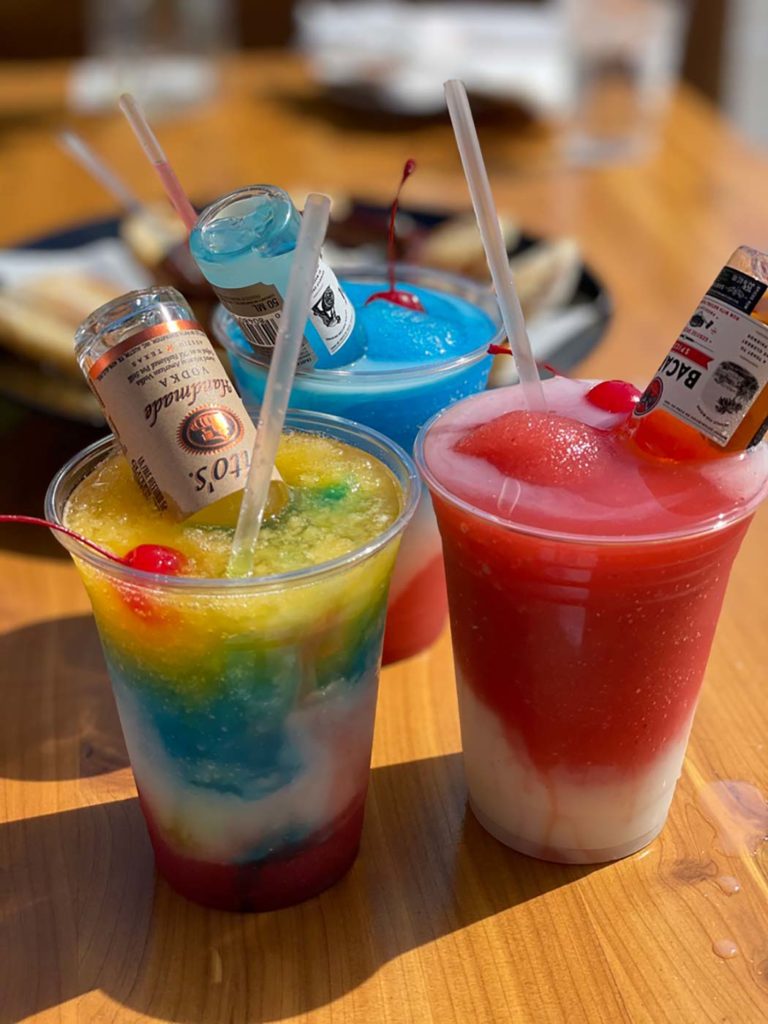 For day drinking with a view, head on over to CJ's Crab Shack on Ocean Drive. The prime location on the beach makes CJ's ideal for people watching while enjoying specialty drinks galore. At $12 a pop, the drinks here are a steal.
Expect to find fun twists on classic cocktails. Case in point: Hurricane Molly, Jori's "Soon-to-be-Famous" Margarita, and Chris' Famous Rum Punch. If it's one of those days, opt for a 20-ounce souvenir cup with discounted refills. Make sure to nosh on some fried shrimp, crab cakes, and snow crab while you're at it.
CJ's Crab Shack is located at 600 Ocean Drive, Miami Beach, FL 33139. For more information, visit their official website.
Kush Wynwood
Few pairings are iconic as burgers and beers, and Kush Wynwood delivers both in spades. The Wynwood burger joint is home to creative creations like the pastrami-based Johnny Utah and the Frita Burger with guava jelly and potato stix. Beers are always rotating, so odds are you'll always find something new when you visit. That said, there are mainstays like the Kaptain Kush series, which includes the Kaptain Kush pale ale, Dr. Dank hazy IPA and Dime Piece blonde ale. You won't go thirsty – that's for sure.
Kush Wynwood is located at 2003 North Miami Avenue, Miami, FL 33127. For more information, visit their official website.
Little Brazil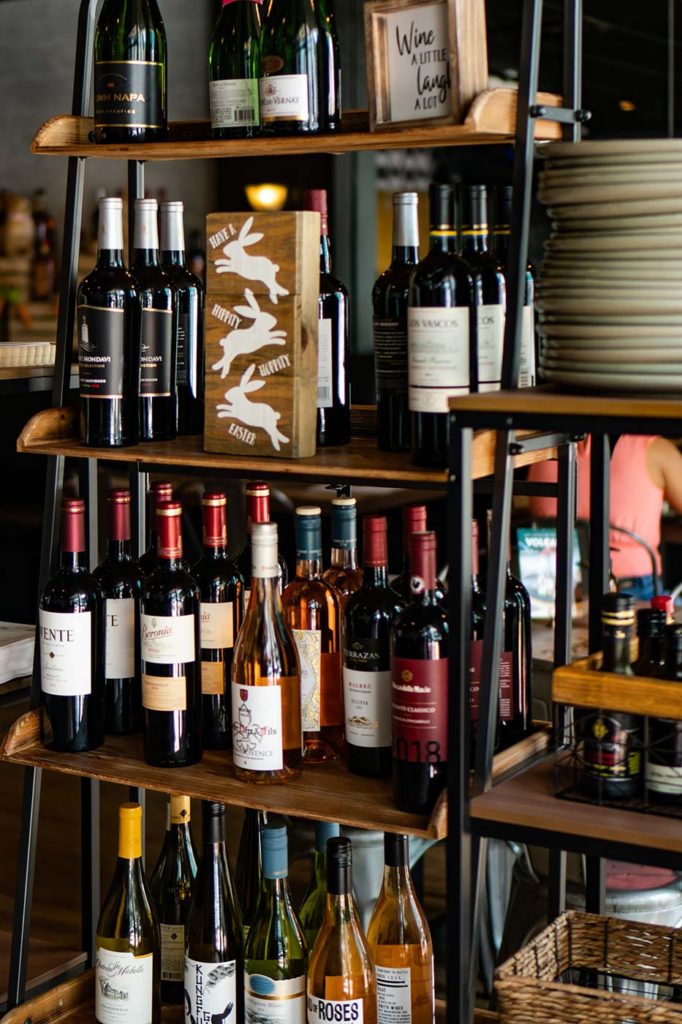 Up in North Beach, Little Brazil is serving up succulent steaks and refreshing beers. At this meat-centric eatery, you'll find all the greats: Budweiser, Corona, Heineken and Stella Artois – to name a few. If beer isn't your style, no worries: Little Brazil offers affordable house wine as well as sangria by the pitchers.
One liter of Little Brazil's white wine sangria will only set you back $25 – what a value. As you'd expect from a Brazilian spot, there's also the iconic Brazilian drink Caipirinha. No matter what you order, it'll pair great with items like the picanha steak and beef stroganoff.
Little Brazil is located at 6984 Collins Avenue, Miami Beach, FL 33141. For more information, visit their official website.
Lost Boy Dry Goods
Lost Boy Dry Goods is one of the few Downtown bars that opens at noon. On the menu: satisfying cocktails like the Sparkling Aviation, Cucumber Highball, Spanish Pear Bramble and Mango Rye Tai; you'll be hard-pressed to find a more creative drink menu. There's plenty of beer and wine to go around, too, if that's more your style.
On the beer side, expect favorites like Havana Lager, El Jefe, Rolling Rock and Guinness. Glasses of wine are almost all under $10 and they're even cheaper during happy hour from 4 p.m. to 8 p.m. Should you get hungry, you can enjoy hot dogs, pot pies and an assortment of sandwiches. It's definitely a one-stop shop.
Lost Boy Dry Goods is located at 157 East Flagler Street, Miami, FL 33131. For more information, visit their official website.
The Wagyu Bar
The Wagyu Bar in Coral Gables is another great spot for tasty steaks and adult libations. The casual steakhouse is all about affordability and approachability; guests will encounter an exhaustive list of delectable cuts on the menu along with tons of background information. Few places put as much of an emphasis on educating the consumer about what they're about to eat.
Drinks-wise, you're in for a treat. There's no liquor at The Wagyu Bar but there's a bunch of wine, bubbles, and sake to be had, plus a few beers for good measure; don't miss out on the place's own Grillmaster's Red Ale. Wine-based cocktails are another option, if you really want to go all out – we suggest the Americano with Cappelleti, vermouth, and soda.
The Wagyu Bar is located at 2257 Coral Way, Miami, FL 33145. For more information, visit their official website.